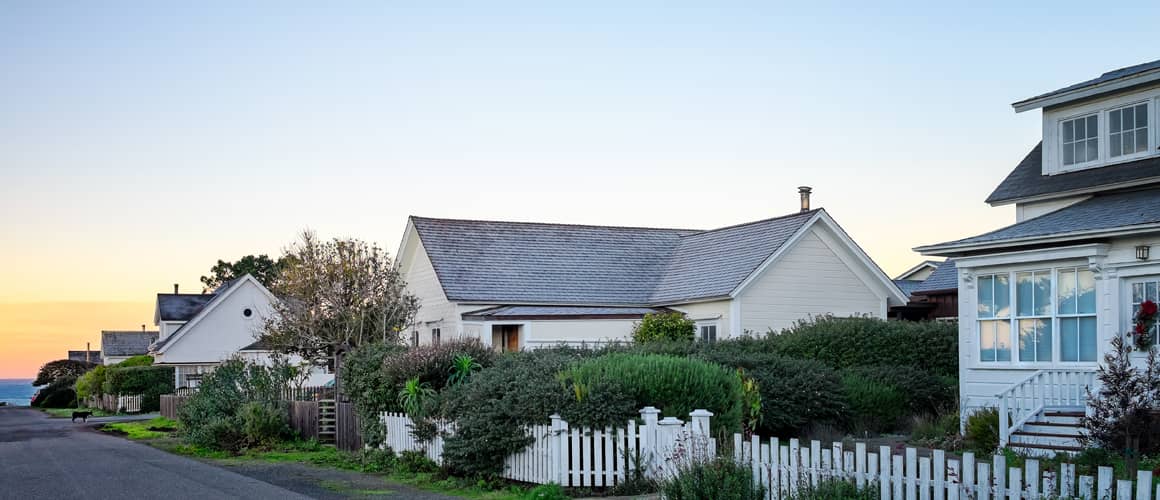 What Is Underwriting? Understanding The Underwriting Process
Hanna Kielar6-minute read
April 04, 2023
Share:
What Is Underwriting?
Underwriting is the process by which your lender verifies your income, assets, debt and property details in order to issue final approval on your loan application.
Underwriting happens behind the scenes, but that doesn't mean you won't be involved. Your lender might ask for additional documents and answers, such as where bank deposits came from, or ask you to provide proof of additional assets.
What Does An Underwriter Do?
When your future home undergoes an appraisal, a mortgage underwriter takes a look at your finances and assesses how much of a risk a lender will take on if they decide to give you a loan.
The underwriter helps the mortgage lender decide whether or not you'll get approval on your loan and will work with you to make sure that you submit all your paperwork. Ultimately, the underwriter will ensure that you don't close on a mortgage that you can't afford. If you don't qualify, the mortgage underwriter can deny your loan.
An underwriter can:
Investigate your credit history. Underwriters look at your credit score and pull your credit report. They look at your overall credit score and search for things like late payments, bankruptcies, overuse of credit and more.
Order an appraisal. Your underwriter will order an appraisal to make sure that the amount that the lender offers for the home matches up with the home's actual value.
Verify your income and employment. Your underwriter will ask you to prove your income and employment situation.
Look at your debt-to-income ratio (DTI). Your DTI is a percentage that tells lenders how much money you spend versus how much income you bring in. An underwriter examines your debts and compares them to your income to ensure you have more than enough cash flow to cover your monthly mortgage payments, taxes and insurance.
Verify your down payment and savings. The underwriter also looks at your savings accounts to make sure you have enough savings to supplement your income or to use as a down payment at closing.
How Long Does Underwriting Take?
Your mortgage can be just as unique as your financial situation, so the exact amount of time underwriting takes will vary on a case-by-case basis.
The sooner all of the necessary documentation is in the hands of the underwriter, the smoother the mortgage application process will be, so it's important to get all requested documentation to the lender in a timely manner.
See What You Qualify For
Congratulations! Based on the information you have provided, you are eligible to continue your home loan process online with Rocket Mortgage.
If a sign-in page does not automatically pop up in a new tab, click here
What Makes Up The Mortgage Underwriting Process?
The underwriting process directly evaluates your finances and past credit decisions. During the underwriting process, your underwriter looks at four areas that can give them a more complete picture of you:
Income
Your underwriter needs to know that you have enough income to cover your mortgage payments every month. To prove this, you need to provide three types of documents to verify your income: W-2s from the last 2 years, your two most recent bank statements and your two most recent pay stubs.
Are you self-employed, or do you own a sizable share in a business? You'll need to furnish a few different documents in lieu of W-2s: profit and loss sheets, K-1s, balance sheets, and your personal and business tax returns.
Your underwriter will also check that your income matches the income you report and verify your employment situation with your employer.
Appraisal
Appraisals are almost always required when you purchase a home. They provide protection for both you and your lender because they ensure you only borrow what the home is actually worth.
An appraiser will inspect the property and walk through the home to take pictures and measurements in order to evaluate the condition and features of the home. The appraiser compares similar properties by looking for homes that are similar in location, size and features. These "comps" need to have sold within the past 6 months and be within a mile of the property, unless you live in a rural area.
After a professional appraiser places a value on the property, the underwriter compares the appraisal to the amount of your mortgage. If the home is worth much less than the mortgage, your underwriter may suspend your application. In this situation, you may contest the appraisal, negotiate with the seller to lower the purchase price or walk away from the property altogether.
Credit
An underwriter also evaluates your credit score. Your credit score, a three-digit number, evaluates how responsible you are when you pay back debt. A good credit score shows that you pay back your debts on time and can also help you qualify for a lower interest rate.
The minimum credit score you'll need to have depends on what type of loan you're pursuing. Your credit score should be at least 620 if you apply for a conventional loan.
If you apply for an FHA loan, the minimum credit score is 580. Though there is no minimum credit score for VA loans, individual lenders may set their own minimum credit requirements. Your underwriter will also pull your credit report and look at your payment history, your credit usage and the age of your accounts.
The underwriter looks at your credit report to determine your debt-to-income (DTI) ratio. As mentioned earlier, it's the total amount of money you spend on bills and expenses each month divided by your monthly gross (pretax) income. Lenders prefer to see a DTI ratio at or below 50%.
Here's an example of how to calculate DTI: Let's say you earn $5,000 a month. Let's also say you spend $600 a month in rent, $200 on an auto loan and $300 in student loan payments.
To find your DTI, you would divide $1,100 (the total cost of a month worth of debts) by $5,000. In this example, you have a DTI of 0.22, or 22%.
Asset Information
Your assets can help you get a mortgage approval because they can be sold for cash if you default on your payments. An underwriter might view your checking and savings accounts, real estate, stocks and personal property.
Since closing can be anywhere from 2% – 6% of the loan price, lenders also use assets to ensure you can make mortgage payments after you pay closing costs.
How To Have The Best Underwriting Experience
Your lender handles most parts of the underwriting process for you. However, there are a few simple steps you can take to make sure you have the best experience possible.
Tip #1: Don't Apply For Any New Credit Lines During Underwriting
Any major financial changes and spending can cause problems during the underwriting process. New lines of credit or loans could interrupt this process.
Also, avoid making any purchases that could decrease your assets. Once the underwriting decision has been made, you can go forward with any planned purchases.
Tip #2: Respond To Inquiries As Quickly As Possible
During underwriting, your lender may contact you and request additional financial documents, bank statements, other proof of income or assets. Respond to these requests as quickly as you can – your underwriter can't proceed or approve your home loan without them.
Tip #3: Be Upfront And Honest About Your Finances
Your underwriter will know if you're not honest about your income, credit history or assets, so there's no use hiding any information. Instead, include notes and explanations for things that may stick out on your credit report or statements.
For example, if you have a missed payment on your credit report, your underwriter may be more lenient with you if they know it's because you had an unexpected medical expense or an auto repair bill close to the credit card's due date.
The Bottom Line
Underwriting simply means that your lender verifies your income, assets, debt and property details in order to issue final approval for your loan.
An underwriter is a financial expert who takes a look at your finances and assesses how much risk a lender will take on if they decide to give you a loan. More specifically, underwriters evaluate your credit history, assets, the size of the loan you request and how well they anticipate that you can pay back your loan. They'll also verify your income and employment details and check out your DTI as part of this risk assessment.
Throughout the underwriting process, it's a good idea to actively respond to your lender's requests. Don't apply for any new credit lines during underwriting and respond to inquiries as quickly as possible. Be upfront and honest about your finances or this will cause delays in the loan application process.
If you haven't yet begun the process of getting a home loan, a great place to start is to get preapproved. It's typically easy and quick, and will help you understand your financial options better. It's all you need to be ready to go loan shopping and house hunting.
Take the first step toward buying a house.
Get approved to see what you qualify for.