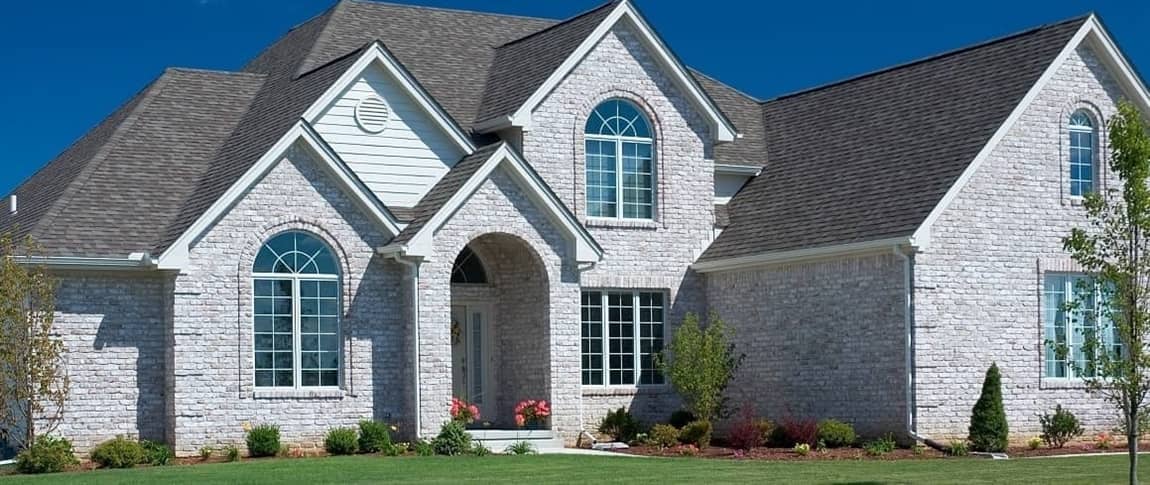 Clear To Close: What To Expect And What Happens Next
Victoria Araj6-minute read
February 15, 2023
Share:
After working through the many stages of the mortgage application process, most home buyers are beyond relieved when their lender tells them they are clear to close – and for good reason. With underwriting, document verification and the offer out of the way, being clear to close – sometimes referred to as "CTC" – in real estate is a great sign that your lender will grant you the loan you need.
All that said, just because you're clear to close doesn't mean you've reached the finish line. You'll need to complete a few final steps before you get the keys to the property.
Explore your mortgage options.
Apply online for expert recommendations and to see what you can get approved for.
What Does 'Clear To Close' Mean?
"Clear to close" simply means that you've met the requirements and conditions to close on your mortgage. At this stage, your lender has fully inspected your documents and verified that you meet the expectations of the type and amount of mortgage you're requesting.
Once a borrower is clear to close, lenders will typically start preparing for the closing day. Your loan officer will schedule a date and time for your closing meeting and contact your title company, real estate attorney or other parties who plan on attending. Your lender will also assemble any final documents that you'll need to sign on your closing date.
How To Get Your Loan Cleared To Close
Reaching clear to close requires a considerable amount of work for both the lender and the borrower. Missing even one step could be the difference between a fully cleared loan and a denied application. To get your mortgage cleared for its closing day, you'll have to complete the following steps beforehand:
Working through each step is part of the reason why it can take 30 – 45 days on average to move from underwriting to closing. If you want to reach CTC status as quickly as possible, make sure you prepare your documents in advance, fill out your mortgage application to completion, satisfy all of your underwriting requirements and keep an open line of communication with your lender.
See What You Qualify For
Congratulations! Based on the information you have provided, you are eligible to continue your home loan process online with Rocket Mortgage.
If a sign-in page does not automatically pop up in a new tab, click here
What Happens After You're Clear To Close?
Once your lender has notified you that you're clear to close, a good majority of the mortgage process will be behind you. However, a few important stages still stand between you and homeownership.
Closing Disclosure
After you've cleared underwriting and conditional approvals, your loan officer will send you a Closing Disclosure. This five-page document outlines the terms and conditions of your mortgage agreement, providing a comprehensive overview of all of the costs and fees you'll pay when you provide your signature.
Because you're on the hook for any and all expenses mentioned, understanding your Closing Disclosure is one of the most important steps of the home buying process. Make sure you're not signing a document that contains errors or clauses that will work against your repayment plan.
Final Walkthrough
Even if you buy the house as-is, a final walkthrough after you receive the Closing Disclosure is your chance to ensure the property is in the condition you and the seller have agreed upon. Walkthroughs aren't technically a required step after you're clear to close, but skipping out on a final inspection could be a costly mistake.
In most cases, the home should be ready to go by the time you conduct the last walkthrough. But if anything is wrong with the house, this is your last chance to catch these problems before they become your responsibility.
Closing Day
With everything else in order, you'll finally reach the long-anticipated closing day. Your closing meeting is when the home title officially transfers and you become the new legal owner of the property.
Your closing day is all about tying up any loose ends and sealing the deal. This includes signing all paperwork, updating the deed and paying your down payment and closing costs.
Can A Lender Still Deny Your Loan After The Closing Disclosure?
Clear-to-close buyers aren't usually denied after their loan is approved and they've signed the Closing Disclosure. But there are circumstances where a lender may decline an applicant at this stage. These rejections are usually caused by drastic changes to your financial situation. Leaving your job, applying for a new large credit line or taking out another loan can all be red flags for your mortgage lender. If it's possible, you should avoid making any drastic changes until the house is yours.
Get approved to buy a home.
Apply online for expert recommendations and to find a solution that works best for you.
How Long Does It Take To Close After You've Been Cleared?
Most buyers won't have to wait very long to meet at the closing table once they're clear to close. With that in mind, you should expect at least a 3-day buffer between the time you receive your Closing Disclosure and the day you close.
You should also be aware that your closing timeline may take longer if you encounter any roadblocks between the time you're clear to close and the closing itself. For example, if you notice significant issues with the home during your final walkthrough, you might need to postpone your closing meeting to give the seller enough time to make these repairs.
Clear To Close FAQs
Is it better to close at the end of the month?
If you schedule your closing at the end of the month, you'll pay less in mortgage interest for the month in which you're closing. This could translate into hundreds – or even thousands – of dollars in lower closing costs. Depending on your financial situation, however, it could make more sense for you to close at the beginning of the month. Read more about the best time to close to get help determining your ideal closing date.
What's the difference between a mortgage commitment letter vs. clear to close?
While a mortgage commitment letter is an assurance from a lender that they'll loan money to you, receiving the letter only means you've completed the underwriting process for the loan you've requested. You – or the property – may still need to meet certain final conditions before your mortgage lender fully approves your loan and you become clear to close.
What are the underwriting guidelines to becoming clear to close?
In your mortgage commitment letter, your lender will go over the underwriting conditions you'll need to meet to become clear to close. To determine that you've met these conditions, your lender may typically request:
Current bank statements, tax returns, paycheck stubs and other verifications of your income and assets
A copy of the signed purchase agreement
Proof that you haven't taken on additional debt (e.g., providing details or information about large deposits to your accounts)
Documented explanation of any unusual financial circumstances
A gift letter documenting funds gifted from friends or family
The Bottom Line: 'Clear To Close' Means You're In The Home Stretch
Being CTC isn't the final destination for your loan, but most home buyers can look forward to a closing date right around the corner.
Similar to the other steps in your mortgage application, reaching your closing day as quickly as possible will require you to have an understanding of the clear-to-close process and what comes after. As always, constant communication with your mortgage provider is key to moving your application forward quickly, which is why it's so important to work with a lender you can fully trust.
While being clear to close means you're in the home stretch, you can begin your home buying journey by getting preapproved. Knowing how much money you can borrow before you begin looking will help you shop smarter and make a stronger offer when you find your dream home. Get started on your approval with Rocket MortgageⓇ today!
Get approved to refinance.
See expert-recommended refinance options and customize them to fit your budget.
Related Resources
Viewing 1 - 3 of 3