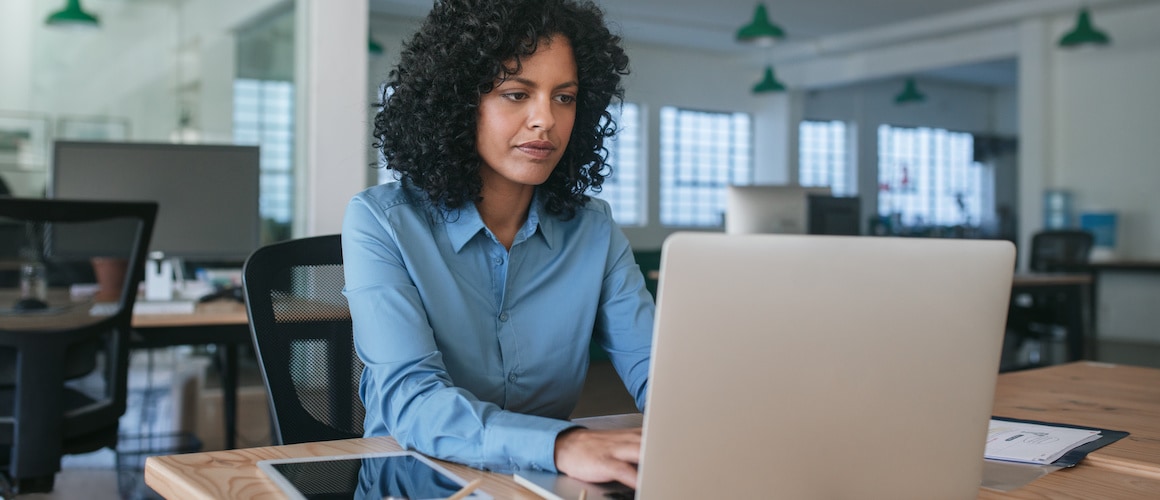 A Guide To Conditional Approvals For Home Buyers
Hanna Kielar4-minute read
February 27, 2023
Share:
If you're at the beginning of the home buying process, you may be surprised to learn that you've received conditional approval to buy a house. What is conditional approval, and what are the next steps you should take?
What Does Conditionally Approved Mean?
A conditional approval means that your mortgage underwriter is mostly satisfied with your mortgage application. They are willing to approve your mortgage so long as you can meet their pending conditions.
When you receive conditional approval on a mortgage, it actually makes a stronger case for your application than prequalification alone. However, it is not a guarantee your mortgage will be approved.
Instead, it means the lender is willing to loan you a specific amount of money if you can meet certain criteria. For instance, FHA conditional approval may require extra documentation since it is guaranteed by the federal government.
Common Approval Conditions
When you're going through the underwriting process, an underwriter will review your financial documents and make sure everything looks good. If there's something wrong, the underwriter can deny your loan. If they determine that your application is mostly fine but needs a little additional information, they may give you conditional approval. They may determine that your application is mostly fine but needs a little additional information.
As a borrower, here are some common approval conditions to watch for:
Income and bank statements verifying your monthly income

Additional paperwork to meet specific loan requirements

Verification of homeowners insurance

Gift letters for home buyers using gift funds for their down payment

A letter of explanation for a recent large withdrawal
This list is just an overview of common approval conditions you may encounter and is not an all-inclusive list. You could receive other requests from underwriting along the way.
Advantages Of A Conditional Loan Approval
You probably already know that you should get preapproved for a home loan before you start shopping for houses. But conditional underwriting approval will make your bargaining position even stronger.
For one thing, receiving conditional approval will set you apart as a home buyer. If you find yourself in a bidding war with another buyer, the fact that you've received conditional approval tells the homeowner that you're the more serious candidate.
If you're looking to build your own home, the builder may require conditional approval before moving forward with the process. No builder wants to commit to a construction project only to have the purchase fall through during the underwriting stage.
And finally, conditional approval can help speed up the closing process. Underwriting can be a lengthy process, so if you've already been conditionally approved, it could take less time to review and finalize the closing documents.
Get approved to see what you can afford.
Rocket Mortgage® lets you do it all online.
Comparing Mortgage Approvals
Let's look at a few common mortgage approvals and how they differ from conditional approval.
Prequalification
When you get prequalified to purchase a home, you'll receive an estimate as to how much you may be able to borrow. However, these estimates are provided by the applicant and haven't yet gone through the underwriting process. So, prequalification is less reliable than conditional approval.
Preapproval
The mortgage preapproval process is a little more thorough than prequalification. During this stage, your lender will verify your credit history and score. However, unlike conditional approval, an underwriter may not have reviewed this information.
Unconditional Approval
Unconditional approval is also known as formal approval, and it is the step that comes after conditional approval. When you receive unconditional approval, it means that the underwriter has received and verified your information.
This information includes things like your appraisal value, the title, down payment and other necessary documentation. At this point, the loan officer is ready to move forward and finalize the mortgage application.
Verified Approval
When you've received Verified Approval, this means your credit, income and assets have already been verified, and you're approved to buy the home. It's a type of mortgage approval from Rocket Mortgage®. Unlike conditional approval, a Verified Approval Letter lets sellers know you have the finances to back up your offer.
When Are Conditional Approvals Denied?
Conditional approval is not a guarantee that your loan will go through, and occasionally, a borrower's application may be denied. This typically happens because one of the conditions of your loan wasn't met.
For instance, if you unexpectedly take on new debt or the underwriter can't verify your financial documents, your loan application could be denied. Or, if you're unable to meet the conditions of the loan by the time they are due, then your loan application could fall through.
The best way to avoid this is by preparing for the closing process. Don't assume you're home free just because you received conditional approval on the loan. Keep in frequent contact with your loan officer, and make sure you're submitting all the information needed by underwriting.
See What You Qualify For
Congratulations! Based on the information you have provided, you are eligible to continue your home loan process online with Rocket Mortgage.
If a sign-in page does not automatically pop up in a new tab, click here
How Long Does It Take To Close After Conditional Approval?
There is no guaranteed timeline for how long it'll take to close on your home after receiving conditional approval. The conditional approval process usually takes anywhere from 1 – 2 weeks, and the closing day comes shortly after that.
The best way to ensure a fast closing process is to resolve any issues that come up with underwriting quickly. The faster you can resolve these issues, the sooner you'll be able to close on your home.
Next Step: Clear To Close
When you receive conditional approval on a mortgage, it sets you apart as a buyer. Conditional approval shows that you've been through the underwriting process and are ready to move forward with buying a home. Once a mortgage moves to final approval, you'll be clear to close on your home.
The Bottom Line
Receiving a conditional approval from your mortgage lender is a great sign that your loan will be approved. It's critical that you follow up on what your lender needs from you as quickly as possible so that your loan will be approved and you'll hear those three magic words: "clear to close"!
Before you can receive a conditional offer, the first step is to submit your application. If you're ready to apply for a mortgage, get approved with Rocket Mortgage. You can also give us a call at (833) 326-6018.
1 Participation in the Verified Approval program is based on an underwriter's comprehensive analysis of your credit, income, employment status, assets and debt. If new information materially changes the underwriting decision resulting in a denial of your credit request, if the loan fails to close for a reason outside of Rocket Mortgage's control, including, but not limited to satisfactory insurance, appraisal and title report/search, or if you no longer want to proceed with the loan, your participation in the program will be discontinued. If your eligibility in the program does not change and your mortgage loan does not close due to a Ro››cket Mortgage error, you will receive the $1,000. This offer does not apply to new purchase loans submitted to Rocket Mortgage through a mortgage broker. This offer is not valid for self-employed clients. Rocket Mortgage reserves the right to cancel this offer at any time. Acceptance of this offer constitutes the acceptance of these terms and conditions, which are subject to change at the sole discretion of Rocket Mortgage. Additional conditions or exclusions may apply.
Take the first step toward buying a house.
Get approved to see what you qualify for.
Related Resources
Viewing 1 - 3 of 3