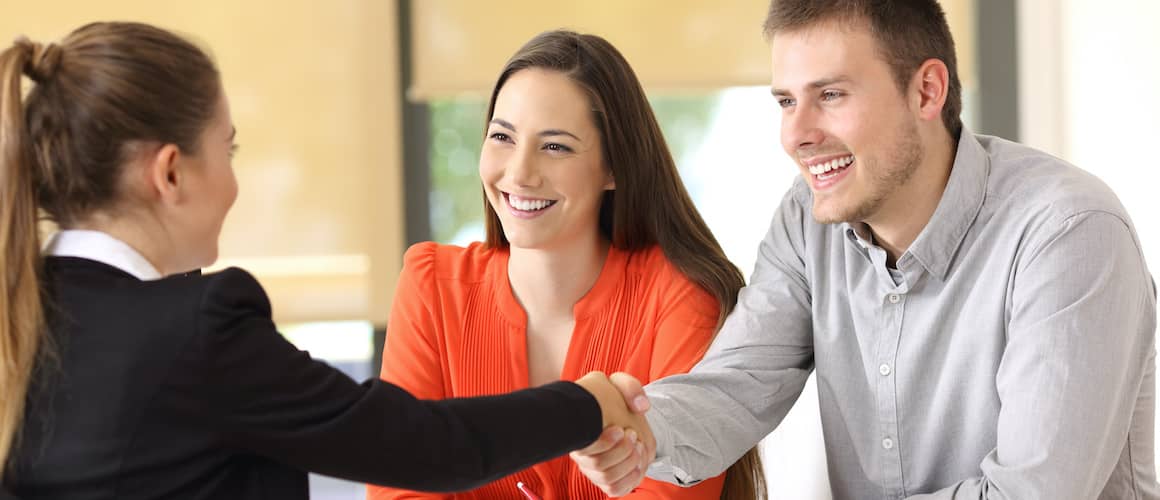 How Long Does It Take To Close On A House?
Miranda Crace4-minute read
November 17, 2020
Share:
Buying a home is a process filled with both excitement and uncertainty. You may be wondering whether you'll be able to find a home that suits all of your needs, you may fear getting into a bidding war.
Average Time To Close
Typically, you can expect closing to take 30 – 45 days. The average time to close does vary among loan types, but the variation is relatively small. A 30-day closing process means that few complexities have arisen in evaluating the buyer's financial readiness and in appraising and inspecting the seller's home. Standard mortgage loans take an average of 47 days, while VA loans, with the longest average time, take 49 days, according to Ellie Mae.
With all types of mortgage loans, careful organization and clear communication between buyer, seller and lender can result in a speedier process that will save you both money and anxiety.
The Closing Process, Step By Step
You can expect to advance through the following stages:
Application (1 Day): This typically takes only one day, and can be done as part of the preapproval process. However, if you are the buyer, be sure to complete your application thoroughly and accurately, as errors or omissions could cause delays.
You'll need to list your name, Social Security number, income, address, estimated value and the amount you'll be requesting as a mortgage loan.
Disclosure (Under 1 Week): This stage typically takes a few days, and it is completed by the lender. The lender must supply the terms of the loan, including projected monthly payments, fees, and other closing costs.
Documentation (Under 1 Week): If you're organized and anticipate the information your lender will need, this process will probably only take a few days. In this stage of the process, the lender will request documentation regarding your income and assets. If your assets come with any complications (for example, owning a rental property can complicate the picture), it's a good idea to communicate with your lender and find out what they're likely to need from you, and when you should send this information to them in order to expedite the process.
Appraisal (1 – 2 Weeks): Your lender will order an appraisal of the home. This means that an outside expert will view the home and determine its value. This should not be confused with a home inspection.
Underwriting (1 – 3 Days): Underwriters will evaluate your documentation to make sure you meet all of the guidelines.
Conditional Approval (1 – 2 Weeks): Even if the underwriting process reveals that your documents are in order, there may still be further requests for documentation. This occurs during the conditional approval stage. Again, speaking with your lender and having any documents ready will greatly expedite this process.
Cleared To Close (3 Days): After you receive your final clearance and final disclosure of terms, there is a mandatory three-day waiting period before you can return your signature, during which it is recommended that you review your terms and get expert advice if you need it.
Closing And Funding (1 Day): After you sign, there will be one last review process, and then your mortgage will be formally recorded with your county.
Take the first step toward the right mortgage.
Apply online for expert recommendations with real interest rates and payments.
Common Reasons For Delays
Although closing day can be delayed for a variety of reasons, it's a good idea to be aware of some of the most common causes of delay. This will allow you to anticipate issues that could arise and prevent them proactively.
One of the most common delays is one in the appraisal process. You should be aware that as of April 2020, some appraisals can be postponed until after closing. This is a temporary measure intended to relieve the strains of COVID-19. You should ask your lender or real estate agent if it is still in effect and if it will be possible for you to take advantage of in order to expedite your closing.
Aside from delays that result from the appraisal process, issues on the buyer's end generally tend to be the cause of delays. These issues include:
The buyer failing to deposit the down payment in a savings or checking account with enough time for the money to be traced

Issues with the buyer's credit report

An incomplete loan application

Unpaid debts
With planning and support from experts, such as your lender and real estate agent, many of these issues can be resolved before they delay the closing. If as a buyer you are worried about a delay, you can feel empowered by the number of common delays that are within your control to prevent. There are also, however, some possible delays that can come from issues on the part of the current homeowner. These include:
Repairs not completed as agreed/issues discovered during the final walkthrough

Complications revealed by a title company's title search

Liens on the property
Inexperienced loan officers can also cause delays. This is one reason why it's important to choose your lender carefully.
Advantages Of Closing Quickly
One reason that you'll want to close quickly is that it will save a great deal of stress and hassle and will potentially allow you to lower your moving costs.
Another key reason to speed through your closing is that you can avoid extension fees for your mortgage rate lock. Mortgage rate locks allow you to lock in your mortgage rate, so you don't have to worry about rates rising as you finish the closing process. However, if you exceed the term of the lock, you may have to pay your lender a percentage fee.
The bottom line is that choosing a lender you trust and with whom you feel comfortable communicating with frequently will be crucial to saving you time, money and stress.
Get approved to buy a home.
Rocket Mortgage® lets you get to house hunting sooner.