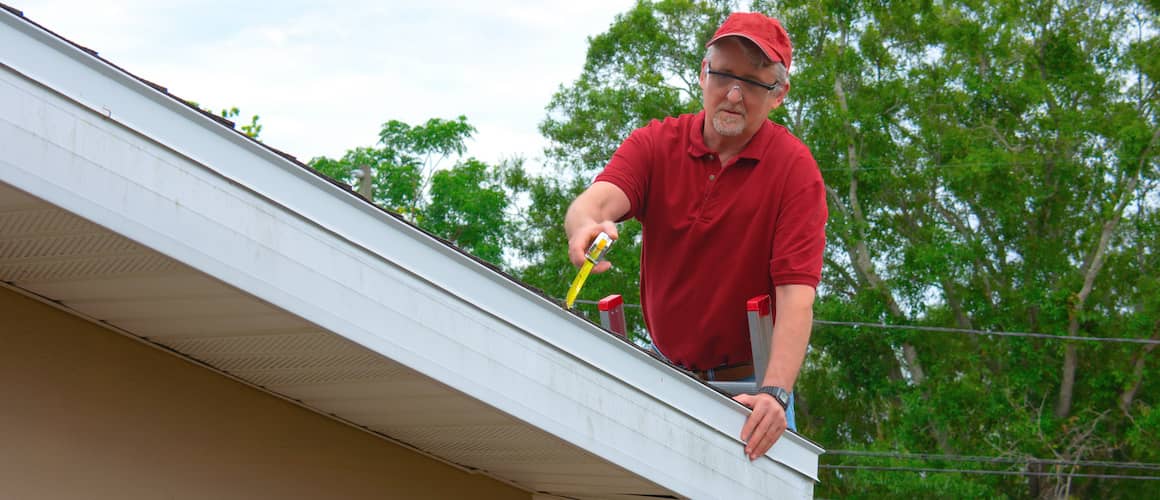 A Guide To Home Inspection Costs In 2023
Ashley Kilroy7-minute read
May 16, 2023
Share:
Home inspections are a crucial step in buying a house. They bring to light any potential issues with the home and help you determine if it's a wise investment. Uncovering issues with the home can ultimately either lower the home's sale price or deter you from buying the home altogether.
While buying a home is a significant expense, skipping the inspection to cut costs is not advised. Doing so can cost you a lot of money down the road. Budget for a home inspection and learn more about house inspection costs below.
How Much Does The Average Home Inspection Cost?
So, how much does a home inspection cost? The national average cost of a home inspection in the United States is $341, according to HomeAdvisor. However, home inspection costs vary depending on the location and square footage of the home and the provider performing the inspection. As such, the average home inspection cost may range from $281 – $402.
See What You Qualify For
Congratulations! Based on the information you have provided, you are eligible to continue your home loan process online with Rocket Mortgage.
If a sign-in page does not automatically pop up in a new tab, click here
What Determines The Cost Of A Home Inspection?
Three primary factors typically determine how much a home inspection is: geography, square footage and the inspector.
Location
Home inspection costs vary by location. While the cost may not be significantly different from city to city, there is still a difference depending on the market. Below are some examples of how much an average home inspection costs in different cities across the U.S.
New York Housing Market Report
Hartford, Connecticut: $488
Hartford Housing Market Report
Boston, Massachusetts: $410
Los Angeles, California: $322
Los Angeles Housing Market Report
Square Footage
The square footage of your home is vital in determining how much your home inspection costs. Because the size of your home gives the inspector an idea of home much time and work it will take to inspect the home, they use square footage to determine the cost. For a home that's less than 1,000 square feet, a home inspector may charge as little as $200. At the same time, homes over 2,000 square feet may cost $500 or more to inspect.
When you contact an inspector for an estimate, they want the total square footage. So, include your basement, attic, or porch space in the square footage amount. If you're unsure, provide details about your property, such as the number of rooms, bathrooms, and levels, to give them an idea of how much space they need to inspect.
To give you an idea of how square footages can impact your home inspection costs, here are the national average home inspection costs based on home size, according to Thumbtack.
| | |
| --- | --- |
| Square Footage | Inspection Fee |
| Less than 1,000 | $242 |
| 1,000 – 1,500 | $280 |
| 1,501 – 2,000 | $290 |
| 2,001 – 2,500 | $307 |
| 2,501 – 3,000 | $323 |
| 3,001 – 3,500 | $338 |
Inspector
The professional home inspector you choose will also impact your price for a home inspection. When comparing different professionals, they may quote different prices for the job. In addition, the professional's experience, knowledge and inspection depth will influence your price. Therefore, it's best to gather several quotes to identify the right professional for the job. Remember, don't just look at price alone to make your decision. It's also wise to review their credentials, skill set and professional network to help you make a better selection.
Here are a few questions to ask when choosing a home inspector.
Can you provide proof of licensing? Most states require home inspectors to be licensed or certified. So, request to see the home inspector's credentials before hiring them.
Are you a member of a professional home inspection association?
When home inspectors are a part of professional associations like the American Society of Home Inspectors (ASHI) and the International Association of Certified Home Inspectors (InterNACHI), it demonstrates that the home inspection follows a code of ethics and standard of practice. Additionally, it shows that they complete ongoing training.
Do you have access to advanced technology to assist with the home inspection?
Inspectors who use advanced technology such as electric radon monitors or infrared technology can detect additional issues that may not be obvious to the naked eye. Thus, inspectors who use this technology can give you a more thorough report. But remember, you may have to pay a little more for such a detailed inspection.
Can you provide a detailed quote?
All quotes should include an estimated cost for the inspection and the cost of extra service offerings. By receiving detailed quotes from each vendor, you can make sure you're making an apples-to-apples comparison.
If my home does need repairs, do you have a list of professionals you can refer me to?
Not only should home inspections be qualified to complete a home inspection in your area, but they should be able to provide a list of qualified repair professionals. For example, if you need HVAC repairs, they should be able to provide a reputable HVAC professional to assist with repairs.
Can you provide some references? Requesting references from an inspector allows you to reach out to past customers and ask about their experience.
Calculate how much house you can afford.
Use our quick and easy Home Affordability Calculator.
Is The Cost Of A Home Inspection Worth It?
Home inspections aim to uncover problems with the home you're interested in purchasing. For example, if your home has roof damage, mold or septic system issues, you can decide if the purchase is worth the repair costs. While a home inspection is optional, forgoing one may cost you thousands of dollars in the future if you find issues with the home after moving forward with the purchase.
For example, a home you're interested in has multiple offers. So, you decide to waive a home inspection to make your offer more attractive. Then, several months after you purchase the home, you discover the home has a faulty foundation and other structural issues that will cost you over $10,000 out-of-pocket to repair. If you had gotten the home inspection in the first place, you could have avoided this surprise cost altogether.
While it's easy to fall in love with a home, it could have underlying issues hiding within the walls and floorboards. Completing a home inspection ensures you spot any issues in advance, so you can decide if you want to purchase the home. Remember, if you discover issues with the home, you can always ask the seller to pay for repairs or lower the home's purchase price so you don't have to pay out-of-pocket for repairs.
Home Inspection Cost FAQs
Get answers to some of home buyers' most popular questions about inspection costs below.
Who pays for a home inspection?
The home buyer is typically responsible for the home inspection costs. However, depending on the situation, you can ask the seller to pay for inspection costs as part of the home sale.
Can I choose my own home inspector?
You can typically choose your home inspector. However, your real estate agent may have several solid recommendations to start you off on the right foot. While you don't have to use one of their recommendations, you may want to contact them to compare your options. You can also ask your friends and family for referrals to determine which home inspector suits your needs.
What's included in a home inspection?
A home inspection aims to check the condition of the physical structures of the property and determine how well the home's systems function. Therefore, inspectors will usually examine the property's:
Roof
Electrical wiring
HVAC system
Plumbing
Insulation
Exterior
Interior
Structural systems such as foundation and drainage
Appliances like the microwave, dishwasher, range or oven
How long does it take to complete a home inspection?
The length of time of a home inspection is usually about 2.5 hours long. However, the actual time it takes to inspect the home depends on the square footage and number of rooms. Remember, most inspectors have to review about 500 components, which is why home inspections are lengthy.
Does a home inspection cost the same as a home appraisal?
The national average for a home appraisal ranges between $313 and $421, according to Home Advisor. At the same time, the average home inspection cost typically ranges from $281 – $402. Just like with a home inspection, your appraisal costs can vary depending on the size, location and condition of your home.
Is a home inspection included in closing costs?
Closing costs usually don't include home inspections since they're optional. However, even though it's an optional service, a home inspection is highly recommended since it uncovers issues with the home. In addition, uncovering repairs before you buy a home may sway your purchasing decision one way or the other.
What is a special home inspection?
A special home inspection is a type of home inspection that goes beyond the general inspection. In other words, the home inspectors will check for additional issues such as radon, termite damage or mold, which might not be included in a standard home inspection. While you may not want to pay the extra cost of these tests, the professional expertise may save you thousands of dollars in repairs.
For example, termite damage can cost between $600 and $3,000 to repair, according to Angi. Whereas adding this type of inspection may cost between $50 and $280. Therefore, conducting a termite inspection could save you hundreds or even thousands of dollars.
How much does a special home inspection cost?
The price you pay for special inspection costs depend on the location, scope of work, and professional. Here is a list of some special inspections and the average cost so you can anticipate what you'll spend.
Asbestos testing: $230 – $790
Foundation inspection: $340 – $720
Mold testing: $300 – $990
Radon Testing: $155 – $700
Termite inspection: $50 – $280
Sewer scope: $250 – $1,340
The Bottom Line
While it can be tempting to skip the home inspection to save money during the home-buying process, remember that a home inspection is an investment that will pay off in the future. Without one, you risk unwanted, costly surprises arising. These issues can be avoided upfront with a simple yet essential home inspection.
If you're in the market for a new home, start a hassle-free mortgage application with Rocket Mortgage®.
*All costs listed are up to date as of January 5, 2023.
Get approved to buy a home.
Rocket Mortgage® lets you get to house hunting sooner.
Related Resources
Viewing 1 - 3 of 3