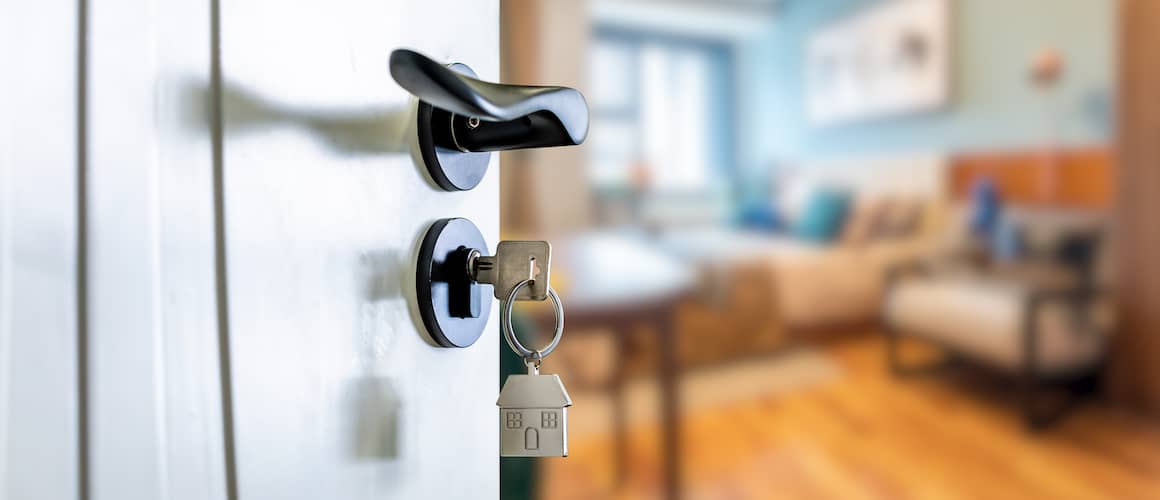 What Not To Do After Closing On A House: Avoid Common Mistakes
Victoria Araj8-minute read
June 13, 2023
Share:
You've finally made it. You've closed on your new house. You won't forget the day because it likely involved you and several other people – including real estate agents, title company representatives, bankers, the sellers and yourself – sitting around a table watching you sign countless documents. After closing, the house is yours and you have a mortgage.
But your work is not done. While closing is the end of something, owning your new house is the start of something else, and you should be prepared to take some crucial next steps.
Also, we should be clear that the closing is different from having your offer accepted, which is something that takes place first, usually about 6 weeks before you close. Having your offer accepted is entirely different from closing, and it has several crucial dos and don'ts you should be aware of, as well.
But here are several suggestions of what not to do after closing on your new house.
1. Don't Forget To Call A Locksmith
Changing all the locks is a first priority at your new house, especially before you start moving in your things. Even if the prior owners seem honest, you won't know how many people they entrusted with a spare key.
Change out every lock to the house, plus any locks on doors of an outbuilding, such as a detached garage. Simplify your life by having every door opened with the same key. If there is an automatic garage door opener, ask the previous owners for all remote garage door openers. If the garage door has a keypad opener (typically on an exterior wall near the door), make sure you get the code and then change the code to something you'll easily remember.
The cost of a new lock can be as little as $50 for a simple DIY lock replacement or several hundred dollars if you hire a locksmith for a complex install. What type of door, the number of doors and the number of locks per door can factor into the overall cost. An electronic keypad lock can be safer than a traditional lock and key because it's harder for a burglar to guess your passcode than pick the lock. You also won't have to hide a key, which is often easy to find for someone determined to get into your home.
See What You Qualify For
Congratulations! Based on the information you have provided, you are eligible to continue your home loan process online with Rocket Mortgage.
If a sign-in page does not automatically pop up in a new tab, click here
2. Don't Skip Following Up On Your Home Inspection
By the time you reach closing, several weeks may have gone by since your home inspection. Unless you know that problems identified in the inspection were remedied by the seller in the time since, assume that whatever issues your inspector discovered are still there. Your inspector would have supplied you with a detailed report on everything they found. If you've misplaced it, call them and ask for a copy and keep it with all your important house papers.
How you prioritize which fixes come first is important. Anything that involves safety (such as an electrical problem) or primary functionality (like a new furnace) should be the first things you address. After those, attack the ones you can otherwise live with once you have the time and funds available to knock out.
If you have the resources and a living situation that gives you some time before you have to move in, after closing is the perfect time for projects large and small. You may own the house but you don't live in it or have any of your possessions moved in. Contractors can move around freely, make noise and raise dust to their hearts content – it won't bother you because you don't live there yet.
Projects that are great to do in an empty house include drywall repairs, removal of any walls, painting and especially refinishing natural wood floors. Sanding and sealing wood floors is a very dusty job that takes several days and multiple applications of chemical sealant that you don't want to breathe. Tackle as many of these projects as you can, followed by a thorough cleaning, and then move in.
3. Don't Refinance Right Away
There can be any number of reasons why you might want to refinance your house after closing – and sometimes they come up relatively quickly. You might come into some extra money and wish to pay a larger down payment to eliminate PMI. Or perhaps you've paid off some debts and have a better credit score.
Most lenders, however, have a specified amount of time after closing before they will allow a refinance. This period is usually about 6 – 12 months, depending on the type of loan.
One of the principal reasons for refinancing is a drop in interest rates. Many mortgage experts say that a rate cut must be at least 0.5% to 1.0% before the lowering of your mortgage payment is enough to justify refinancing.
Another reason to think twice about refinancing right away is closing costs. Refinancing a mortgage is not free. You can expect to pay anywhere from 2% to 6% of the loan principal amount in closing costs when you refinance. This is on top of a similar amount you just paid to close your current mortgage. None of these costs – which can easily run into the thousands of dollars – are going toward your house. They pay for all the services required for your loan application to go through.
4. Don't Lose Track Of Important Documents
We talked about the marathon signing session you had at closing. These closing documents detail your ownership of the property, your commitment to your lender, proof of insurance and whatever documentation is required by your state. They include your title documents, deed, mortgage note and certificate of occupancy. Keep these documents all together in a safe place. Some people invest in a fireproof safe to store documents and other valuables.
Take the first step toward the right mortgage.
Apply online to see how much you can get approved for and determine your closing costs.
5. Don't Forget To Update Providers With Your New Address
Once you've closed, it's important that you update your various service providers with your new address. Even if your primary interaction with these institutions is online and through email, they should also have your proper mailing address on file. In most cases you will have an online account that has your key information, so you can usually update your address without contacting them.
In the case of utilities, however, you can't begin service until they have your new address. In some cases the same utility will be your provider at the new address, in which case you can keep the same account. You will need to let them know the start date of your new house and the end date of the old one.
Sometimes we can forget how many accounts and relationships we've set up over the years, but they fall under some of these categories:
Your new local post office

Utility companies: Gas, electric, water, heating oil, propane provider, internet, cable and home security

Financial institutions: Your bank, insurance companies, investment companies, pension providers and credit card companies

Government agencies: Department of Motor Vehicles, voter registration in your new town, Internal Revenue Service, state treasury department and Social Security Administration

Subscription services: Amazon Prime, Netflix, magazines and newspapers and food delivery service

Health services: Doctor, dentist, veterinarian and pediatrician
6. Keep An Eye On Your Credit Score
Once you've finally closed and been granted a mortgage, there can be a tendency to let your financial guard down a bit. Especially if you have ambitious plans for home repairs and renovations, you can be tempted to run up credit card debt to pay for these projects. This can bring down your credit score and should be monitored carefully.
Just because you've secured your most important acquisition – your home – doesn't mean you're done borrowing. There may be other important purchases ahead, such as a car or unforeseen medical issue, for which you'll need financing. You may even decide to refinance your mortgage in a few years, and you'll need a healthy credit score once again. A healthy credit rating should be considered a permanent necessity.
7. Don't Fall For Scams While Signing Up For New Services
Unfortunately, part of owning your home is becoming more of a target for unscrupulous scammers and con artists who pose as legitimate contractors. These criminals prey predominantly on the young (they assume you're a first-time, inexperienced homeowner) and the elderly. They come with many different angles and all sorts of stories, but you should eye anyone who approaches you offering unsolicited business with suspicion.
Before hiring anyone to work on your house or paying them a dime, you should get multiple quotes and ask to see their license and insurance as well as references. Ideally, you will hire someone who has done quality work for someone you directly know. To get an idea of the variety of scams out there, here are just a few examples.
Contractors with a "one-day only" discount deal for cash deposit

"We found additional problems while fixing the thing."

"We'll bill your insurance company directly."

Claims that they are a FEMA representative, particularly after a natural disaster

Contractors who say they will provide financing

Offers to update or replace your security system

Reverse mortgage scams

Offers to help pay your mortgage or "We Buy Houses $$$"

Overseas or unavailable buyer offering cash

Any deal from a stranger that is "sight-unseen," mysterious or unprofessional
What To Do After Closing On A House
After changing the locks, you should put together a plan for next steps that include a budget. First do projects that have to do with safety and basic functionality so that you can move in and live in the house while doing additional projects. If possible, do as many of the large-scale and/or messy projects as you can immediately afford before you move in.
Set Up Relationships With Service Providers
If it's your first home or you are new to the area, you may not have relationships with the contractors and maintenance professionals you'll rely on in the coming years. The best way to find reputable contractors is to ask people you know to be savvy homeowners who they hire.
Once you've found a good service provider, keep all their information in a folder for easy reference next time. If you recommend them to friends, you'll continue to build a solid professional relationship. They'll likely set aside time for you in their schedule the next time you need help, and you might receive a more favorable quote.
Set Up An Escrow Account
It's a scary sounding word, but an escrow account is something your lender sets up to simplify your tax and insurance payments on your house. An escrow account is a fund set aside to pay your property taxes, homeowners insurance and mortgage insurance. It helps with budgeting. Overall, the goal of an escrow account is to make life more manageable by spreading out the cost of taxes and insurance over the course of the year rather than paying taxes in one lump sum. You pay into this account as part of your mortgage insurance and, when taxes and insurance come due, your lender pays on your behalf using the funds in this account.
Check In With Your Real Estate Agent
Now that you've established a relationship with your real estate agent, it's good to keep that connection even after closing. Residential real estate is their business, and they can be a tremendous asset when you're looking for contractors, real estate attorneys or just soaking up knowledge about the market in your area. You never know when you may be ready to sell your existing home and upgrade nearby.
The Bottom Line
It can be a tremendous relief to finally close on your mortgage and get the keys. But the work doesn't stop there. In fact, it's just begun. Homeownership can be a satisfying, rewarding and sometimes very challenging endeavor. Lean on the experiences of homeowners you know. Ask lots of questions, and especially keep your ears open for good contractors and home service providers in your area.
The first step down this thrilling path toward finding and owning the right home for you is by applying for a mortgage today.
Related Resources
Viewing 1 - 3 of 3