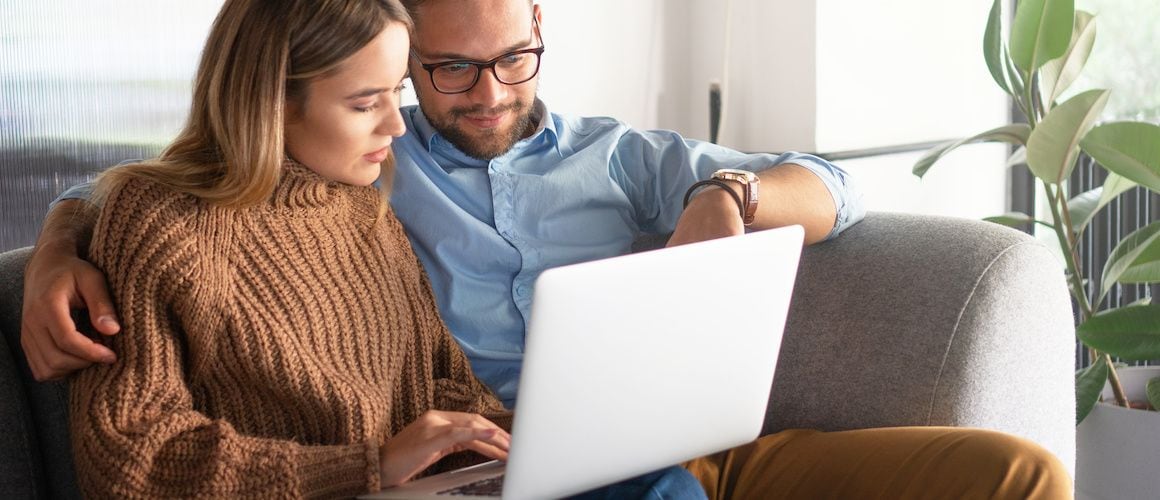 How To Pay Your Mortgage Easily
Da'Vonne Duncan3-minute read
January 12, 2023
Share:
What's the most common type of personal debt in this nation? If you guessed mortgages, you're right! According to the Federal Reserve bank of New York, 70% of American debt is caused by mortgage payments. This means Americans are spending a large percentage of their income on mortgages, compared to any other category such as food, auto insurance and utilities. So, it's no surprise that a mortgage is a major financial liability a homeowner will have to encounter. And if you miss a mortgage payment, your lender will be obligated to report your debt to the three main credit bureaus, which can hurt your finances in the long run. This is one of the main reasons why people pay off their mortgages early because making on-time payments, is not only a good way to own your home faster, it keeps your credit score strong.
There are a few ways to make those payments that are convenient. Read on to learn what mortgage payment options are available to you.
How Do I Pay My Mortgage?
Since you're going to be making many mortgage payments over the life of your loan, it's important to understand the nitty-gritty of monthly mortgage payment options. Below are a few ways you can make a payment to your lender. We'll discuss each option further to help you decide which method is best for you:
Online Options

In-Person/Mail

Phone Payments
See What You Qualify For
Congratulations! Based on the information you have provided, you are eligible to continue your home loan process online with Rocket Mortgage.
If a sign-in page does not automatically pop up in a new tab, click here
How To Pay Your Mortgage Online
A simple method for homeowners to pay their mortgage is through their lender's website. If you closed your loan with a company that you bank with, setting up scheduled payments should be fairly easy, especially if you already have an account. For Rocket Mortgage®, borrowers have to sign in to their account to access the payment center and make a payment. Depending on your lender or bank, be prepared to provide information like your mortgage account number, along with the routing number for the bank account you would like to withdraw from to help you access your billing statement. Most importantly, paying online gives you the flexibility to make online payments when it's convenient for you, but it comes with other benefits such as being:
Paying Your Mortgage Using Digital Tools
Your lender or bank may offer the ability to make payments using additional modern technology. For example, if you closed with Rocket Mortgage, you can make your mortgage payment with the help of our virtual assistant Liv, via chat.
Apps For On-The-Go Homeowners
We have to admit, not all of us have the time to sit down and login into our desktop to pay for our mortgage. Apps are a good way to pay when you might not have access to a computer. For example, after you download the Rocket Mortgage app, you can make a payment on your phone, just as you would on the website. It's accessible for both iOS and Android phones.
What About Automated Withdrawals?
Another easy option to make sure your mortgage is getting paid on time is automated withdrawals, which will be pulled from your checking or savings account. Meaning your lender automatically withdraws the mortgage payment from your bank account on the same day each month.
To take advantage of automatic withdrawals, visit your lender's website. Once this option is set up, your mortgage payments will be auto deducted each month. By doing this you can guarantee reliable and on-time payments without stressing over having to remember the payment due date. Autopay will also automatically adjust changes to escrow.
Let's say you're a Rocket Mortgage client and missed your payment due date. After the grace period, which ends on the 16th of the month, your mortgage payment will be considered late, with fees and likely negative effects on your credit.
Consider Biweekly Payments To Pay Off Your Mortgage Early
Rocket Mortgage clients can set up biweekly payments at no cost. By doing this, homeowners pay off their mortgage early and save money on their interest, over the life of the loan. Let's go over how it works.
Every 2 weeks, you would make a half payment, which is applied to your loan when we receive enough to satisfy a full contractual payment. Because of the calendar, there will be 2 months when you make 3 half-payments a month. This third payment is applied directly to your loan principal, so you're making the equivalent of one extra payment directly toward your mortgage balance each year.
In order to set up biweekly payments, you'll need to be a month ahead in your mortgage payments. When you set this up, you'll select a date between the 1st and 14th of the month and the second half of your payment is made 2 weeks after the initial date. Payments are made every 2 weeks going forward.
Paying Your Mortgage In-Person Or Via Mail
If your mortgage lender is local, the company may allow you to submit payments by check or money order in person. If you're unfamiliar with money orders, they are considered secure payments since they don't include personal information. The downside is money orders have a limit between $700 – $1000. According to the U.S. Census Bureau, the average mortgage payment is $1,595. So, money orders may not be the best option for most homeowners.
Other in-person options include a certified check or a cashier's check, which has no limit.
A check is a dependable method, but it's not immune to fraud. Keep in mind, checks contain information such as your name, address, account number and routing number, all of which would be valuable to a scammer.
Additionally, checks take time to be delivered, so they're not the most reliable option to send a mortgage payment. Especially during the holiday season or bad weather, since there's a high chance mail can be delayed.
How To Pay Your Mortgage Over the Phone
Sometimes things can go wrong with mailing a payment. If that happens, paying your mortgage by phone can ensure on-time payment.
The phone number of your lender will be located online and on your monthly bill. The process is usually clear-cut, once you call the phone number, you will be instructed to follow directions. Always be prepared to provide your banking information and mortgage account number.
Before making the payment, be sure to ask the lender if there is an extra fee for using this option. At Rocket Mortgage, there is no additional fee.
The Bottom Line
Paying off a mortgage is every homeowner's goal, and it can be achieved in a few ways. If you prefer to go the old-fashioned route, you might like paying in person or by mail. However, if you're always on the go, consider making your payment using apps and other available technology. Before you decide which option is best, take the time to review the risk associated with each method.
Have more questions about managing your mortgage? Be sure to visit our Learning Center for more mortgage basics.
Get approved to refinance.
See expert-recommended refinance options and customize them to fit your budget.
Related Resources
Viewing 1 - 3 of 3