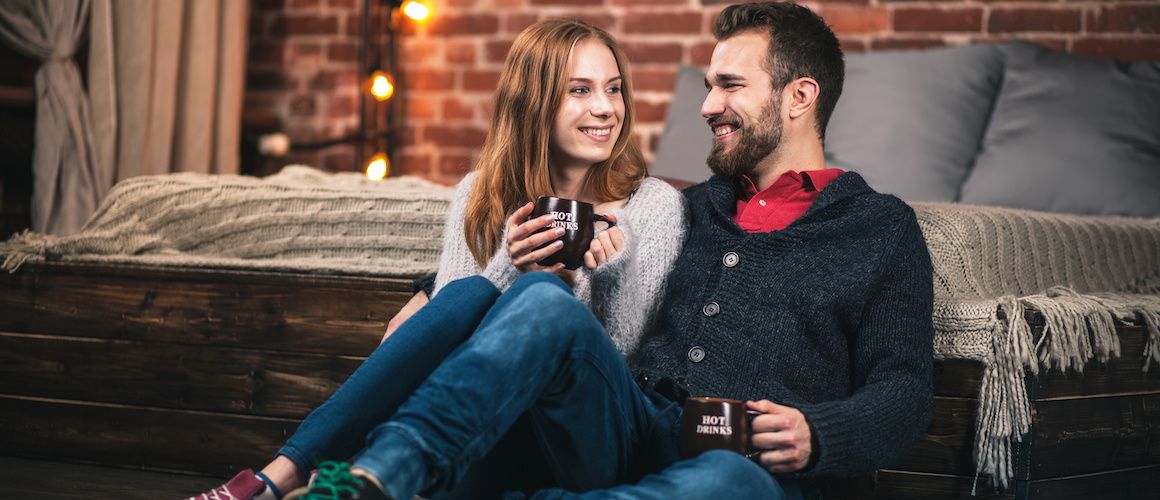 Need Mortgage Help? Here Are Your Options
6-minute read
June 18, 2021
Share:
No matter how prepared you think you are for everything life throws at you, one curveball could really knock you off your feet, especially when it comes to your financial standing. Any number of unexpected life circumstances might lead to difficulty meeting certain responsibilities, like making your mortgage payment. Borrowers facing this difficulty may have multiple options to get their mortgage back on track. The first and best approach is to contact your servicer – the one responsible for collecting your mortgage payments – and see what options may be available to you. Read on to learn about some of the common options they may discuss with you to keep you from foreclosure.
Reinstatement
If you have missed payments in the past and are in a situation where you can make them moving forward, the fastest way to get your mortgage back on track is by reinstating your loan. This is a one-time lump sum payment of the full past due amount, along with any late fees and other penalties.
With a one-time transaction, the loan does not go any further into delinquency and negative credit impact ceases as long as the mortgage is continued to be paid on time.
This money could come from a large tax refund, bonus at work or a helping hand from a friend, family member or other source.
This option is unlikely for borrowers experiencing financial difficulty or currently going through a hardship that makes it difficult to make their payment now and in the future. If you're in the midst of financial hardship, the following options may be better suited for you.
Mortgage Modification
If a challenge has caused you to fall a couple of months behind on your mortgage payment, one option your servicer may look into is a loan modification. The purpose of a modification is to bring your account back to a current status, possibly resulting in a more affordable payment. Your servicer will do this by changing one or more terms of your loan. This could include an interest rate reduction or loan term extension.
Mortgage Refinance
Much like a loan modification, a refinance can lower your payment with a new interest rate or loan term. However, a mortgage refinance involves getting a brand new loan, while a mortgage modification modifies the existing loan. Most loans will go through a traditional refinance; VA and FHA loans have their own types of refi.
VA Streamline Refinance
If you're a veteran and have a VA loan that you're struggling to pay off, you can refinance at a lower rate with a VA Interest Rate Reduction Refinance Loan (IRRRL). Also known as a VA Streamline, the IRRRL simplifies the refinancing process to ensure that you receive prompt financial assistance.
With an IRRRL, you can adjust the type, term or rate of your VA loan. If you have an adjustable rate mortgage (ARM), you can choose to switch to a fixed-rate mortgage, which will ensure that your rate is locked in and does not increase even if the market fluctuates. You can also extend your loan term to decrease your monthly payments or simply refinance at a lower interest rate.
FHA Streamline Refinance
If you have an FHA loan, you can refinance with an FHA Streamline to lower your monthly payments. However, to qualify for this option, you must currently be in good standing with your mortgage. That means, in the last 6 months, you may not have made any payments that were more than 30 days late. And in the last year, you may not have made more than one payment that was more than 30 days late.
If you're in good standing, an FHA Streamline refinance can be a good way to lower your monthly payment. However, there are restrictions regarding how you can do it. For instance, if you want to increase your loan term to decrease your payment, you cannot increase the term by more than 12 years.
Beyond the considerable requirements, a downside of FHA Streamlines is that you'll have to continue to pay a mortgage insurance premium (MIP). However, the FHA's guidelines restrict individuals from obtaining FHA Streamline refinances if there isn't a net tangible benefit. So the only way you can refinance through this option is if it actually benefits you financially.
Mortgage Repayment Plan
A repayment plan takes the amount of the mortgage that is past due and splits that up over a few months in addition to your normal mortgage payment. You pay extra each month until the past due amount is satisfied.
This is best for a short-term hardship that is or is going to be behind you and your finances have returned or will return to normal shortly. You should also consider whether you'll have money in the budget to pay this extra amount each month of the repayment plan, as it does not change the existing terms of your mortgage.
Mortgage Forbearance
The remaining alternative, mortgage forbearance, is a temporary option that will not help you settle the delinquency on the mortgage, but it can help assist in the event you have a short-term hardship that is not yet resolved, such as unemployment, serious illness or a natural disaster.
A forbearance will temporarily reduce or pause your monthly payment protecting against foreclosure proceedings, as long as the terms of the forbearance agreement are met. In an extreme situation such as a natural disaster, servicers will sometimes agree to refrain from reporting missed payments to credit bureaus, so it won't affect your credit score.
Once the hardship is resolved and the agreed-upon forbearance term is complete, the past due amount will have to be resolved through a lump sum payment or by working with your lender to create a repayment option. This will increase your monthly payments.
Working With Your Servicer
When you contact your servicer to explain your situation and learn about your options, expect to answer a few questions about your hardship, your financial situation and steps you've already taken to try to resolve the issue. They may also ask for documents that prove your hardship, the actions you've taken to try to remedy it and the current state of your finances. It is also a good idea to have documents that show your otherwise exemplary history as a borrower (i.e. on-time payments).
Dealing With An Underwater Mortgage
For some homeowners, the issue may extend beyond having trouble with a monthly payment. It may be that they actually owe more on their home than what it's worth. If this is the case for you, what you're dealing with is an underwater mortgage.
Underwater mortgages tend to occur when property values in your neighborhood drop or when you have a high-interest loan in which most of your payment goes toward interest, not your balance. With underwater mortgages, it's often challenging to sell your home because the lower market value of the property causes the purchase price to be insufficient to pay off your debt. Furthermore, refinancing can be difficult given that you don't have a sufficient amount of equity in your home.
If you're in this situation, there are some assistance programs available for people who are underwater on their mortgage including FHA and VA Streamlines. The good news is property values are such that people aren't generally finding themselves in this situation at this time.
Options For A Managed Sale
The aforementioned options can be helpful solutions if you have the budget and want to stay in your home. If for whatever reason, you can't make one work, then your servicer may consider working with you to sell the property. The following options won't hurt as much as a foreclosure from a credit perspective.
Short Sale
In a short sale, your lender agrees to accept less than a full payoff because your house is worth less than what you owe.
If you know you're struggling to make your mortgage payment and decide to sell your home, a short sale can help you leave your home gracefully with a smaller credit impact than you would see in a foreclosure. This may be the preferred option for clients who have no equity in their home.
Deed In Lieu
If you have very little equity in your home and just want the option to leave your home to the lender without having a foreclosure on your record, you can do so with a deed in lieu of foreclosure, which allows you to voluntarily sign your property's title over to your lender. By working with a lender on your deed in lieu, you may be able to obtain some funds to assist in relocating to another living arrangement. While this may protect you from a formal foreclosure, it will still impact your credit.
Summary
If you find yourself facing financial hardship, remember that you do have options and contact your servicer right away. If you need more assistance navigating the situation, contact a mortgage expert to get your questions answered.