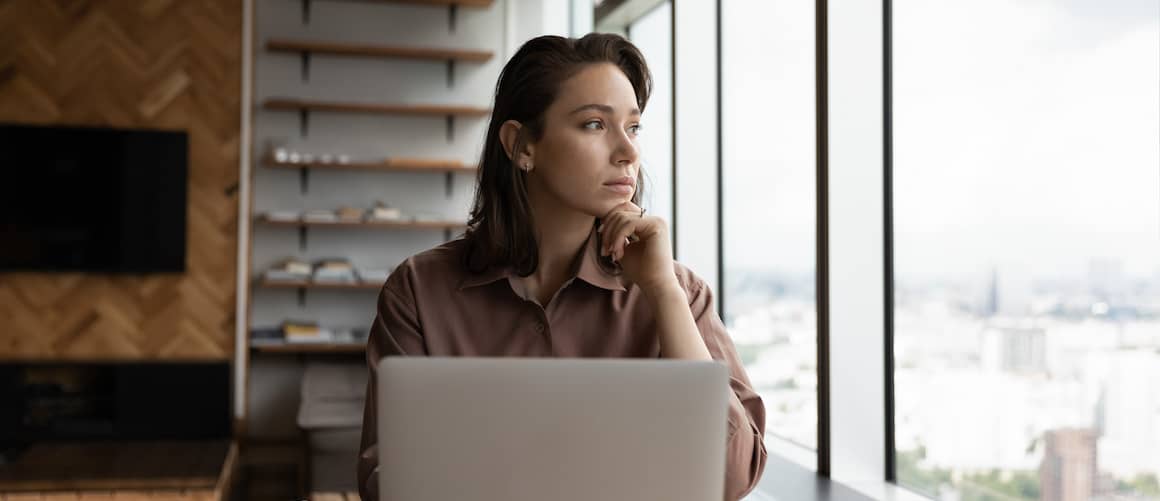 How To Avoid Foreclosure On Your Home
Victoria Araj6-minute read
May 24, 2023
Share:
If you've missed several mortgage payments, foreclosure may be on the horizon. The thought of being forced out of your home is a scary one. If you're experiencing financial hardship, the good news is that you could have options to help you avoid foreclosure.
How Do You Know If You're In Foreclosure?
When you miss a single mortgage payment by a few days, the lender won't foreclose on your home. But it's important to understand the foreclosure timeline to help you avoid a painful ending. Below is a breakdown of the different stages leading up to foreclosure.
Mortgage Delinquency Vs. Foreclosure
Mortgage delinquency happens when you haven't made at least one mortgage payment 30 days after the payment deadline. While mortgage delinquency can lead to foreclosure, homeowners in delinquency can still avoid foreclosure. In this stage, homeowners might face late fees and credit impacts. But it's possible to keep your home.
The foreclosure process starts when a borrower misses a monthly payment by at least 30 days. The foreclosure process typically starts after the loan is 120 days delinquent, but can start sooner in certain situations. The final stage happens when the lender takes possession of the property.
Pre-Foreclosure
Pre-foreclosure marks the beginning of the foreclosure process. When a homeowner misses any payments, they're considered delinquent. At that point, the lender may consider the loan to be in the pre-foreclosure phase. During this time period, homeowners have an opportunity to get the loan back on track and work out a new arrangement with the lender.
See What You Qualify For
Congratulations! Based on the information you have provided, you are eligible to continue your home loan process online with Rocket Mortgage.
If a sign-in page does not automatically pop up in a new tab, click here
Refinancing Ahead Of A Foreclosure
Depending on the situation you're in, refinancing could be an option. A refinance may help you lower your mortgage payments. The catch is that you have to refinance before missing any mortgage payments. If you can foresee any issues before they become a reality and can refinance in enough time, this could be a fix.
Refinancing During Financial Hardship
For some homeowners, foreclosure happens due to a financial hardship that pinches their budgets too tight. If you're stuck in this situation, a rate and term refinance might be the right fit.
With the right refinance, you can potentially lock in a better interest rate or extend your term, leading to a lower monthly payment. Some lenders may allow you to roll your refinancing costs into the loan, which can alleviate the financial pressure of closing costs.
Options To Help Avoid Foreclosure
If you aren't able to refinance in time, there are other ways to avoid foreclosure.
Mortgage Forbearance
Mortgage forbearance occurs when your lender grants you a temporary reprieve on making monthly payments. If you're dealing with a temporary financial hardship, this pause on payments could be exactly what you need to get back on your feet.
If you want to pursue mortgage forbearance, reach out to your lender as soon as possible. Some lenders will be willing to work out a mortgage forbearance agreement that puts a pause on your payments for a set period of time.
This option isn't a permanent solution to an unaffordable mortgage payment. But it can give you some breathing room if you need some space to get your finances back on track.
Mortgage Modification
A mortgage modification changes the terms outlined in your original mortgage. Typically, the lender can help by making these adjustments. You might find a longer loan term, lower interest rate or a fixed interest rate are options available.
With this assistance, you may have the financial bandwidth to make on-time payments. Reach out to your lender if you'd like a mortgage modification. Communicating early can help you avoid an unwelcome outcome. But the exact process varies from lender to lender.
Repayment Plan
If you missed a few monthly payments, your lender may extend a repayment plan. Essentially, this option is designed to help you catch up on your missed payments without paying a lump sum at a single point in time.
Typically, a repayment plan is on the table after mortgage forbearance. If you're struggling to keep up with your payments, discuss this option with your lender as soon as possible. Keep in mind that repayment plans are typically less than 6 months.
Reinstatement
A mortgage reinstatement involves restoring your loan after a default by paying the past due amount. For example, you may need to make a lump sum payment that covers several mortgage payments to have your mortgage reinstated.
If you have the financial resources to pursue this option, reach out to your lender. Most lenders are more than happy to let you catch up on your payments. But communication is key to making sure the reinstatement happens after you make the large payment.
Short Refinance
If you owe more than your home is worth, the lender may consider a short refinance. In this case, the lender would extend a new mortgage loan with a lower loan amount and forgive the remaining balance.
Of course, a short refinance isn't an option for all situations. But sometimes, the lender may decide that the foreclosure process is more expensive than forgiving a portion of the loan. Approach your lender about this option if you are upside down on your home loan and willing to back up the home's lower value with an appraisal. Keep in mind that not all lenders offer this option. Rocket Mortgage® does not offer short refinances.
What To Do If You Think You Can't Stop Foreclosure
If you can't stop a foreclosure, you can still take action to minimize the financial fallout of this process. Below are some strategies to consider if you want to minimize the impact of this process on your financial future.
Talk To A Housing Counselor
The Department of Housing And Urban Development (HUD) has housing counselors available to help you learn about your foreclosure options. In many cases, these services are free or more affordable.
With the help of a housing counselor, you might find new pathways to minimize the impact of a foreclosure or potentially stop the proceedings altogether.
Before contacting a counselor, confirm that they are working with a HUD-approved agency.
Short Sale
A short sale requires you to sell your home. With the lender's approval, you'll sell the property for less than what you owe. When the home sells, all of the proceeds go directly to the lender. In exchange, the lender will likely forgive the remaining balance, or at least a portion of it.
The key part of this process is your lender's approval. You cannot pursue a short sale without talking to your lender. While you won't get to keep the home, you won't have a finalized foreclosure sitting on your credit report.
Deed In Lieu Of Foreclosure
Homeowners have the option to pursue a deed in lieu of foreclosure, which means you'll voluntarily hand over ownership of your home to the lender. When you sign the paperwork, the lender will forgive the remaining balance on your loan.
Of course, the outcome of a deed in lieu of foreclosure is the same because you'll need to leave your home. But this option allows you to avoid an official foreclosure.
If you are out of options for keeping your home, it's time to consider this difficult choice.
FAQs
You have questions about avoiding foreclosure. We have the answers you need below.
Can you refinance to avoid foreclosure?
In theory, it's possible to refinance to avoid foreclosure. While the refinance could help you lock in lower monthly payments, it can be difficult to find a lender willing to work with you if you've missed several mortgage payments. If you want to pursue a refinance, try to take action before missing your first payment.
How long is the pre-foreclosure process?
The pre-foreclosure process can last 3 – 10 months. But the exact timeline varies based on your unique situation.
When is it too late to stop foreclosure?
It's too late to stop a foreclosure when the lender sells the home at auction. Before the lender sells the home, you may be able to stop the proceedings.
Can HUD help with foreclosure prevention?
If you have an FHA loan, HUD does offer advice through its National Servicing Center. You can contact the NSC at (877) 622-8525.
The Bottom Line: Act Early To Avoid Foreclosure
If you see an issue keeping up with your monthly mortgage payments, acting quickly can help you save your home. Refinancing into a loan with a lower monthly payment is an ideal solution. But you'll need to get started before missing multiple mortgage payments.
If you want to move forward with a refinance, apply for a mortgage refinance today.
Related Resources
Viewing 1 - 3 of 3