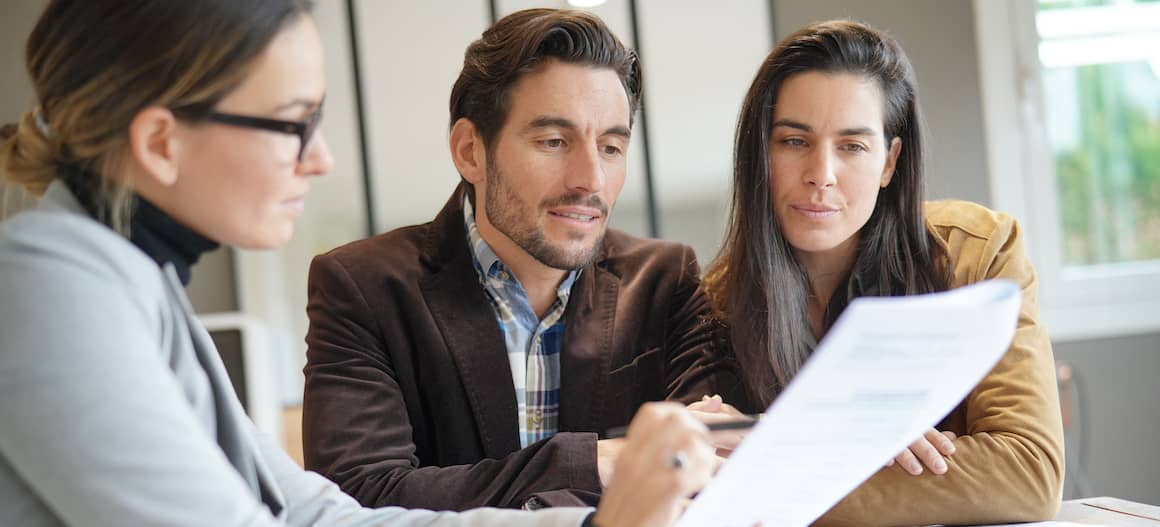 Forbearance Agreement: What It Means For Your Mortgage
Kevin Graham5-minute read
July 25, 2023
Share:
No one ever plans on struggling financially, but we aren't given the benefit of knowing what life has in store for us. If you need temporary relief from your house payment, working out a mortgage forbearance agreement with your lender is an option. Before moving forward, you should know what it entails.
What Is A Mortgage Forbearance Agreement?
A mortgage forbearance is a temporary pause in your mortgage payment. Homeowners experiencing temporary financial hardship can request a forbearance to get relief while getting their finances back on track.
Under a mortgage forbearance agreement, your lender lays out the terms under which they agree to pause your payments. It will tell you how long your forbearance is going to last as well as letting you know how the lender will handle procedures at the end of your forbearance. For example, it might stipulate that the lender or servicer will contact you a certain amount of time before the forbearance ends to go over repayment options.
In exchange for signing the formal written agreement, your lender won't pursue foreclosure for the period of the forbearance, so you get to stay in your home as long as you comply with the terms of the agreement.
How Does A Forbearance Agreement Work?
Under a mortgage forbearance agreement, payments are temporarily paused for the term of the agreement. Additionally, late payment fees and penalties are waived. If your hardship is still ongoing at the end of your forbearance period, your lender has the option to extend your forbearance.
Mortgage forbearance is not meant to be a long-term solution to financial issues, but it is meant to give you time to get back on your feet and put yourself in a more stable situation.
Mortgage Forbearance Vs. Deferment
Two terms that are important to distinguish are mortgage forbearance and mortgage deferment. While both involve a temporary pause in mortgage payments, there are some differences in what happens after the pause is over. With mortgage forbearance, the borrowers are responsible for making up their missed payments. In the case of a deferment, the lender adds the deferred mortgage amount to the end of the loan term.
Mortgage Forbearance Eligibility
To be eligible for a forbearance, you generally must be suffering a financial hardship of some sort. An example might be the loss of a job.
It's important to note that a forbearance is for special circumstances. You have to be experiencing a verifiable financial hardship, not just be delinquent on your payments. You need to have had a loss of income happen or other major event affecting your finances.
As an example, if you have an adjustable-rate mortgage (ARM) that you're struggling to make payments on, this on its own wouldn't usually qualify you for a forbearance because lenders typically qualify you for the ARM using the highest possible payment you could receive after an adjustment, so the assumption is that you should be able to afford it.
How To Request A Mortgage Forbearance Agreement
Borrowers looking to request mortgage forbearance should contact their lender or loan servicer. There's usually an application process and some servicers may require you to write a separate hardship letter explaining the circumstances surrounding your financial troubles.
Clients with loans serviced by Rocket Mortgage® who are struggling with their mortgage payments may fill out our Application for Success. No separate hardship letter is necessary.
How Long Does A Mortgage Forbearance Agreement Last?
If approved for a forbearance, the length of the payment pause depends on several factors including the nature of your hardship, the policies of your mortgage investor (Fannie Mae, Freddie Mac, the Federal Housing Administration (FHA), etc.) and occasionally even statutory requirements.
Speak with your servicer to make sure you fully understand the length of any agreed-upon forbearance.
Mortgage Forbearance Agreement Terms
A forbearance is an option on your path to reinstate your mortgage. You have to sign a mortgage forbearance agreement letter in order to get one. The latter allows a client to be fully aware of the terms of the forbearance. Here are some things to look for:
Length of the forbearance period:

Depending on the policies of your mortgage investor and the circumstances of your situation, your lender may have the option of extending your forbearance beyond the original period of time in this letter in consultation with you.

Repayment:

If terms of repayment aren't laid out in the letter, your servicer should tell you when they will contact you prior to the expiration of your mortgage forbearance.

Credit impact:

Many forbearances are reported to credit bureaus. These can have a negative impact on your credit score and ability to qualify for future loan options. There are exceptions. For example, forbearances under the CARES Act aren't credit impacting.

Late fees:

If the borrower is responsible for any late fees, it will be laid out in the letter.

Interest:

The letter will also lay out how interest is handled on any past-due payments.
What Happens At The End Of A Forbearance Agreement?
Once your forbearance is over, you'll have to resume making payments on your mortgage. Depending on the circumstances of your forbearance and what you qualify for, you'll have different options to get current on your loan. These will also be dependent on the investor in your loan (Fannie Mae, Freddie Mac, FHA, U.S. Department of Agriculture (USDA), Department of Veterans Affairs (VA), etc.). Your options may include the following:
Repayment plan:

Should you qualify for this option, some amount will be added to your regular monthly payment for a number of months until your past-due payments are paid off.

Deferral or partial claim:

In certain situations, you may qualify to have a number of payments set aside to be paid off when you pay off your mortgage. In this case, you're not charged any extra interest beyond what would've been due when the regular payment was made.

Loan modification:

Your existing loan terms are changed to incorporate your past-due mortgage payments.

Lump sum:

The easiest way to get current is to make one payment that contains all of your past-due payments. This isn't feasible for everyone, but it can be the best option if you're able to make it work.
Your mortgage servicer will reach out to you near the end of the term of your forbearance to discuss potential options to get back on track moving forward.
The Bottom Line: There Are Options For Mortgage Assistance
If you're having trouble making your mortgage payment, a mortgage forbearance agreement can put a pause on your loan payments until you can get back on your feet.
The most important thing to know is that you have to be facing an actual financial hardship in order to qualify for forbearance in most cases. The length of your forbearance can depend both on your situation and mortgage investor policies as well as statutory requirements. The repayment options and terms of your forbearance are also affected by these factors.
If you find yourself struggling to make your mortgage payment, explore some potential options for assistance so that you're better prepared for any next steps.
Related Resources
Viewing 1 - 3 of 3