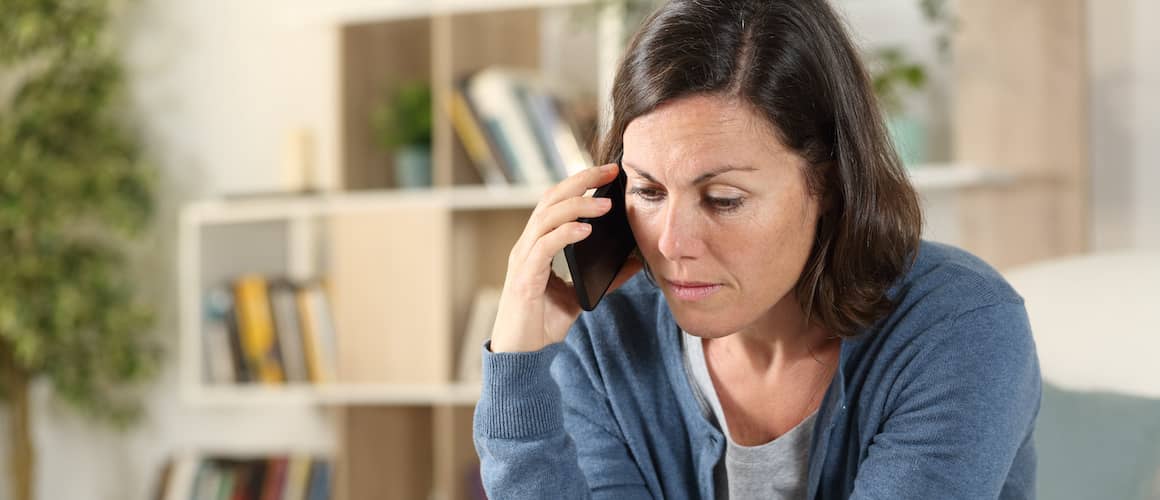 What Is Mortgage Forbearance And How Can You Use It?
Scott Steinberg4-minute read
October 27, 2023
Share:
Mortgage forbearance is a temporary solution for cash-strapped homeowners who are having trouble making ends meet during challenging or uncertain financial times. What is the meaning of forbearance, though? How does a forbearance plan work on a mortgage? And in which ways does a mortgage forbearance affect your credit score? All are important questions to ask for anyone looking to learn more about this approach to addressing mortgage and real estate payment shortfalls. Simply read on to learn more about how forbearance works and whether it's right for you.
What Is Mortgage Forbearance?
In effect, mortgage forbearance refers to the process of temporarily pausing or lowering payments on an outstanding mortgage. It occurs when your mortgage servicer or lender allows you to pause or reduce your payments for a limited and prespecified period of time. Mind you: Under the terms of such an agreement, borrowers don't simply get to waive off these payments forever. Rather, via a forbearance agreement with the lender, they are instead given the opportunity to pay back the paused amount in full after the forbearance period ends.
Bearing this in mind, forbearance does not permanently absolve the unfulfilled debt and alleviate you from having to pay what you owe. Instead, you're given the opportunity to temporarily lower your financial burdens and repay any missed or reduced payments at the end of the forbearance period.
Signed into law in 2020, the Coronavirus Aid, Relief, and Economic Security Act (CARES Act) allowed servicers to set up mass amounts of forbearances during the COVID-19 pandemic.
Having trouble meeting your monthly financial obligations? Forbearance can prove a handy solution that can help you get back up to speed on your budgeting, and back to current on your mortgage payments.
See What You Qualify For
Congratulations! Based on the information you have provided, you are eligible to continue your home loan process online with Rocket Mortgage.
If a sign-in page does not automatically pop up in a new tab, click here
How Does A Forbearance Plan Work On A Mortgage?
To see if you're eligible for mortgage forbearance, you'll want to start by contacting your mortgage servicer. They'll let you know what financial assistance options you might qualify for, and help you get the application process started. Once you've applied for forbearance, you'll need to work out the terms under which this form of financial relief is being extended with your mortgage provider. For instance: Topics you'll touch on will include how long the forbearance period will last, what your temporarily adjusted payment schedule will look like, whether your mortgage servicer will report the forbearance to credit bureaus, and what your repayment plan will look like. Once your forbearance period is over and you have confirmed fulfillment with all agreed-upon terms, the process ends, though its effects on your credit may last longer.
Note that mortgage forbearance is different from foreclosure (the legal process under which a mortgage provider seeks to sell your home after you default for an extended period of time on your loan terms). In fact, forbearance is typically used as a means through which to help stave off a foreclosure and give those in fiscal need sufficient time to get back on their feet. It is also different from deferment (typically a post-forbearance solution) which generally involves moving any missed payments to the end of your loan period to be paid off at the time that you pay off your mortgage.
Put simply: Forbearance is meant to provide a short-term solution for borrowers experiencing financial hardship. If you foresee longstanding financial hardship ahead, you may wish to consider a refinance or loan modification as a more permanent fix instead.
Mortgage Forbearance FAQs
You'll find answers to many frequently asked questions (FAQs) that you may have below.
Will my payment period change after the forbearance?
After your forbearance period is over, your normal payment period will resume. During the time of your forbearance, you don't need to make payments, but will still receive mortgage statements from your servicer each month. Note that you are allowed to make partial payments on outstanding loan amounts if you have the means to do so during the forbearance. (Which allows you to reduce the amount needing to be paid at the end of the forbearance period.)
Does mortgage forbearance affect my interest rate?
Keep in mind that interest rates can change before, during and after a mortgage forbearance occurs if you have an adjustable-rate mortgage (ARM). If you have a fixed-rate mortgage, your interest rate won't change, though.
In any event, while interest continues to accrue during the time of a mortgage forbearance, it doesn't have to be repaid until your forbearance period ends. You'll want to speak with your mortgage servicer to get more information if you have questions before the process begins.
Side note: If you qualify and your servicer agrees to a loan modification after undergoing a mortgage forbearance, don't forget that your interest rate (like the term of your loan itself) may change as well.
Does a mortgage forbearance affect my credit score?
If you go through mortgage forbearance, it will typically be reflected as a negative entry on your credit report, with the current status of the mortgage being 30, 60, 90 days late, etc.
Of course, you'd face a worse impact on your credit score if you were to miss payments rather than opt for pausing them using a forbearance. As a result, it's vital that you speak with your lender as soon as possible in advance if you believe that you face the possibility of missed payments in coming months.
Along similar lines, it's also important to comply with the terms of your mortgage forbearance. Failing to comply can cause your home to be referred to foreclosure, as your lender will have to report the past due balance.
How long can I get a mortgage forbearance for?
A mortgage forbearance plan will generally last somewhere in the neighborhood of 3 – 6 months. However, you can request an extension if you need more time to get back on your feet. In most cases, this means receiving an extension of up to 12 months. The CARES Act allowed for COVID-19 forbearances to have a maximum of 18 months. If you're interested in learning more, you'll want to reach out to your mortgage servicer to determine if you're eligible for forbearance, for what prospective length of time, and how to apply.
Can I refinance if I'm in forbearance?
No. A homeowner has the option to apply for a refinance only after completing their forbearance (not during), and only if they can make a certain number of on-time monthly payments first. As long as you have made the necessary number of required payments though, you may be eligible to apply to refinance with your lender.
The Bottom Line
Mortgage forbearance presents a helpful means to temporarily pause your obligation to make monthly mortgage payments, and one which allows you to stay in good standing with your loan servicer. While it does not ultimately absolve you of outstanding debts, which must be paid when the forbearance period ends, it can prove a useful temporary solution for homeowners who are struggling financially. If a loss of income or other circumstances are putting the squeeze on your budget, you'll want to consider giving your lender a call to discuss mortgage forbearance today.
However, don't forget: forbearance is a temporary solution, often just the first step in finding financial relief. If you're in need of a more permanent fix to the challenges you're facing, you may wish to consider applying for a refinance or loan modification instead. Contact your servicer. Rocket Mortgage clients can fill out our Application for Success.
Related Resources
Viewing 1 - 3 of 3