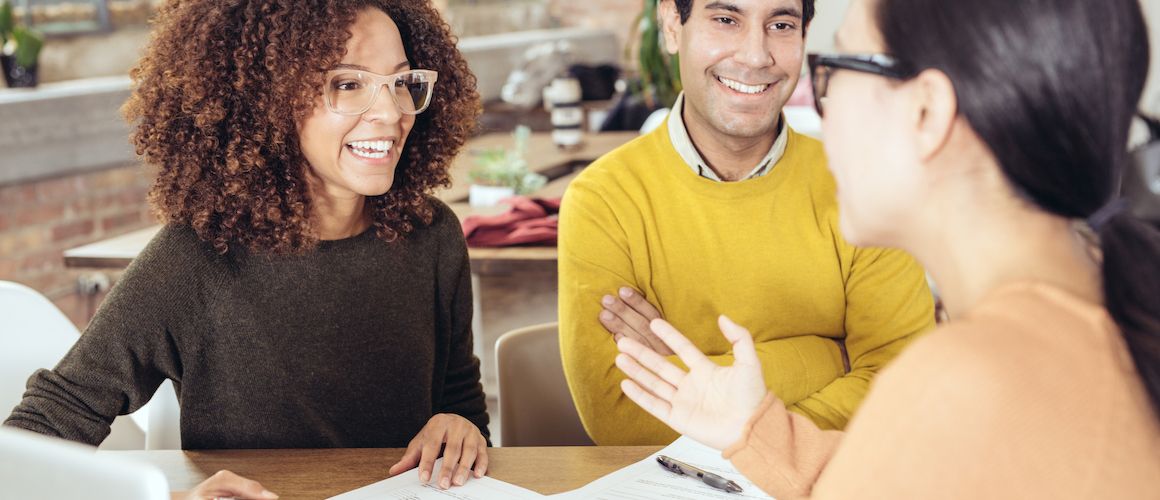 How Long Should I Keep My Mortgage Statements?
6-minute read
February 17, 2021
Share:
It's easy to let statements and other loan documents pile up. It can be tempting to throw these papers out, especially if your mortgage is close to maturity. But how long should you keep your statements – and which ones are worth keeping?
We'll answer these questions, plus give you some advice on the best way to store your documents.
Overview: What Are Mortgage Statements And Documents?
A mortgage statement is a document that comes from your lender and includes information on the status of your loan. Many lenders issue mortgage statements once a month, but you can request them whenever you'd like. Some of the information you might see on your mortgage statement includes:
Your monthly payment summary: Your monthly payment summary tells you how much you must pay on your loan in total each month. It typically includes the amount left on your principal, your interest rate and any taxes or insurance you pay to an escrow account. Overdue balances are usually also listed in this section. It can be useful to get another mortgage statement to see your updated summary if you make an extra payment on your loan.
Loan information: Your loan information section tells you the most important details of your mortgage account. This section might include things like your account number, the address of your property and your current interest rate. Keep an eye on both your interest rate and current market rates – if market rates fall, you might be able to save money with a refinance.
Year-to-date payments: This section tells you how much money you've paid off on your principal balance and in interest for the year so far. This information might be especially relevant if you have a home office or you claim another home-related deduction.
Transaction activity: Your transaction activity provides a more complete look at how you reduce what you owe over time. This can help you better understand the amortization process and see how making an extra payment can benefit you.
Customer service information: Most mortgage statements also include a section with customer service information. Use this section to contact your lender if something on your loan looks wrong.
Depending on your lender, your loan statements might have all these sections, only a few of them, or even additional ones.
You'll also get a Loan Estimate and a Closing Disclosure. These documents show the details of your loan and keep your lender accountable from the time you apply to the time you close.
You'll also get a copy of your deed and your promissory note after you close on your loan. Your deed is a document that proves you have a claim to your property. Your promissory note is a written agreement you sign that says you will repay your mortgage loan. These are both important documents that every homeowner should keep.
You'll also get documentation when you make repairs or additions to your home when you take out a mortgage. Warranties, receipts and sales records all help keep record of any work you've done on your home. These documents can be important if you choose to refinance your loan down the road.
What Are The Most Important Mortgage Documents To Keep?
Let's look at a few of the most important documents you should save.
Deed
The U.S. government recommends that you keep your deed for as long as you own your home. However, most municipalities now have online land records with virtual deed and land record databases. You may still want to keep a copy of your deed as a fast method of proving that you own your property.
Deed Of Trust And Promissory Note
Your deed of trust and promissory note are agreements to the terms of your loan. You may want to refer to these documents later, so hang onto them.
Purchase Contract And Seller Disclosures
Your purchase contract and seller disclosures include information on your home's condition. You may have a case against the seller if a problem occurs in your home after you buy the property and the seller didn't include it in your contract or disclosure. Home repair bills can add up to thousands of dollars, so these documents are very important to keep.
Home Inspection Report
Your home inspection results uncover details about the condition of your home. It may include information on things like the age of your roof or the state of your heating system. This report can give you valuable insights into any home maintenance needs.
Home Warranty
Your home warranty includes information on what parts of your home have protections on them. Keep a copy of your warranty on hand so you can quickly see what's covered under your valid warranties and what isn't.
Why Should You Keep Your Mortgage Documents?
There are a few reasons to save your mortgage paperwork. Let's take a look at some of them now.
Documentation For Audits
Buying a home and paying off your mortgage may have tax implications. You'll want to have your documents on hand to show the IRS if you file your federal taxes and receive an audit. The IRS may ask you to provide written proof of any deductions, income or credits for up to 3 years after you file your tax return.
Keep in mind that there are no statutes of limitations on audits if you fail to file a tax return in any given year. If you've missed a tax due date for whatever reason, you'll want to keep your loan and property documents indefinitely.
Calculating Capital Gains Tax
You may be responsible for the capital gains tax if you sell your home. This is money you pay when you sell an asset for more than the amount you bought it for. You can add the cost of any improvements you make on your home to the original purchase price of the property. This increases the amount you "paid" for your home and also lowers the difference between your purchase and sale price. This decreases your capital gains tax liability.
Keep documentation of any repairs, additions or renovations you make on your home to help calculate your capital gains tax dues. This paperwork can also come in handy if you're ever audited.
Scheduling Maintenance
An inspection is a report that tells you about the condition of your home. You can use this documentation to schedule maintenance and predict when something will need a replacement. For example, you'll want to spend more time on roofing maintenance if you buy a home and your inspection reveals that the roof is falling apart.
Ensure Your Payments Are Accurate
Your monthly mortgage statements detail how much you owe on your loan and what you've already paid off. Compare your statements with one another and make sure that all your payments are accurate.
This is especially important if you want to make an extra payment on your loan. Some lenders may apply an extra payment to next month's balance instead of directly to your principal. Keeping tabs on your statements will allow you to catch this mistake quickly before more interest can accumulate.
How Long Should You Keep Your Mortgage Documents?
The amount of time that you want to retain your mortgage documents depends on the item.
You should keep monthly statements for the shortest amount of time. Because the information on these statements gets outdated quickly, you don't need to keep them for long. Hold onto them until you know that each of your payments is on record – usually a few months. You may want to keep each one for a longer period of time if you notice a mistake on one of your statements.
You should hold onto your Closing Disclosure, deed and promissory note as long as you have a mortgage loan. These documents tell you important information about your loan and property – you may want to refer to them later. If you really want to get rid of your personal copy of your deed, make sure that you have a document labeled "release" or "certificate of satisfaction." You can verify this with your title insurance company.
There are some documents that you should keep indefinitely. Hang onto your purchase contract, records of any renovations you make on your home and your home inspection. These contain important information on your property's condition and can be invaluable when you sell your home or do maintenance. Keep your warranty until it expires.
What's the best way to store your mortgage paperwork? In this digital age, you might be tempted to upload everything to your online file-sharing service or cloud and forget about it. Unfortunately, these services aren't tamper-proof. A hack or data breach can cause you to lose your information.
If you do keep online records, also keep a physical copy of all your important documents in a locked fireproof cabinet in your home. Tell any other person on your loan where your documents are and how to access them.
Summary
Mortgages come with a lot of documentation. Much of it is useful for tax, accounting and maintenance purposes, so hang onto it. Store a copy of each of your mortgage statements for a few months to make sure all of your payments are accurate and accounted for. Keep your personal copy of your deed, promissory note and Closing Disclosure for as long as you have your loan. Hang onto your inspection report and seller disclosures as long as you own your home. You can throw away your home warranty when it expires. Store your files both in an online cloud-based storage system as well as in a fireproof cabinet in your home.
Find out what you can afford.
Use Rocket Mortgage® to see your maximum home price and get an online approval decision.