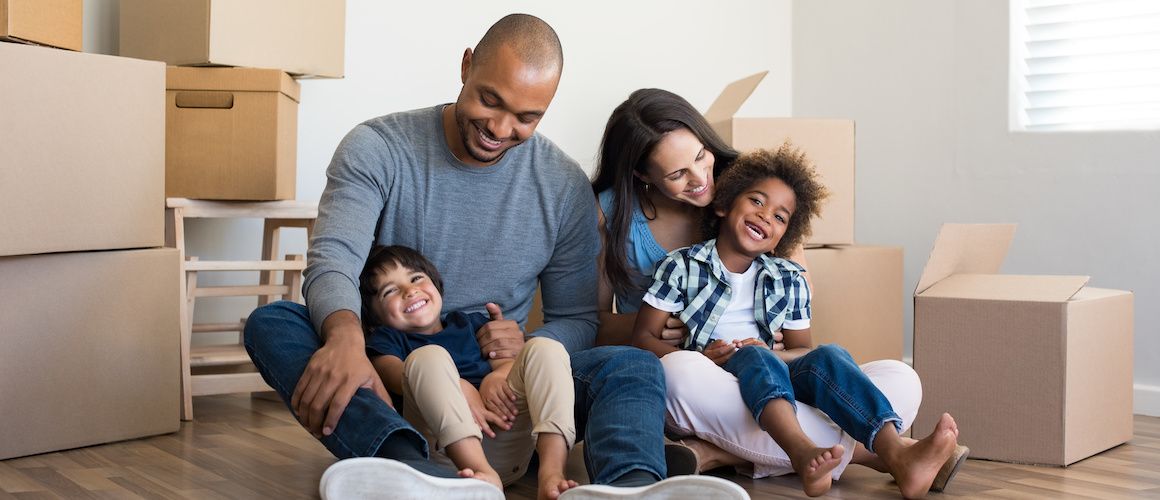 Your Complete Moving Checklist: 2 Months To 2 Days Out
7-minute read
September 17, 2020
Share:
Moving can be stressful. Creating a game plan prior to your move can help make the process a little bit easier.
We'll show you a few of the major tasks you need to handle before the big day arrives. We'll also share a timeline of when you should handle each task so you aren't left scrambling the night before your move.
2 Months Before Your Moving Date
You have some time to get your high-level tasks in order 2 months before your move. Decide how you want to move and what you want to bring along with you.
Purge Old Things
The key to a stress-free move is to travel as lightly as possible. 2 months before your moving date, think about what you want to bring with you. You can donate old clothing, furniture, books and appliances to your local thrift store to make your move easier. You can also have a yard sale to purge some of your old possessions before the move and earn some quick cash.
Start Organizing
It's time to start organizing your things after you decide what you want to bring. Separate and store all of your clothing by type. This will make packing less stressful later on because you won't have to frantically search for things.
Decide How You Want To Move
2 months before your move, decide whether you want to use professional movers or move by yourself. Start collecting quotes from local companies now if you decide to go with the professionals. On the other hand, reserve your moving truck or van now if you plan to move without professional help.
Get Updated Pet Records
Your new homeowners association or landlord might need your furry friend's records. Call your veterinarian and request a copy of your pet's medical records as soon as possible.
Inventory Your Valuables
Your homeowners insurance company will need to know about the valuables you own. Inventory your valuables as early as possible to streamline the insurance process and ensure that you have coverage for everything. Take photos of your valuables and copy them to a cloud-based storage system. Decide whether you want to purchase an additional insurance rider for very expensive items.
1 Month Before Your Moving Date
As your move gets closer, it's time to start some basic packing. You'll also want to take a few steps to ensure that your transition to your new home goes smoothly.
Schedule Service Stop And Start Dates
Now is the time to notify your utilities and other service providers that you're changing addresses. Schedule a stop date for your current address and a start date for your new home. You'll need to contact:
Electricity and gas providers

Water and sewage treatment providers

Internet, phone and cable providers

Medical and dental service providers

Home, auto, life and other insurance providers

Banks and credit card companies who mail statements to your home

Your children's schools

Newspaper, magazine and other subscription providers

Home alarm system providers
Start The School Enrollment Process
You may need to enroll your child in a new school. Contact the school and begin the enrollment process about 1 month before your move. You may need to provide your children's new school with health or immunization records before they can attend class, so make sure your child is up to date on their vaccinations and boosters.
Enlist Some Strong Friends
Get some strong friends to help you on the big day if you decide to move without the help of a professional company. Choose friends who are able to lift and carry heavy boxes up and down stairs. Set a definite moving date and ask your helpers to block off their calendars ahead of time.
Collect Packing Supplies
A move requires plenty of sturdy boxes, bubble wrap and rolls of packing tape. Order your packing supplies about a month before your move. For a more affordable option you can visit local grocery and liquor stores to ask if they have any empty boxes.
Start Packing Early
Packing a month in advance could be the key to stress-free packing because it reduces your workload when you get closer to the move. You might want to start packing things like out-of-season clothing and holiday decorations if you're a month out. Remember to label all boxes as you pack them.
2 Weeks Before Your Moving Date
2 weeks before your move, it's time to get serious about packing and do the bulk of your boxing and storage.
Pack Everything Up
Go through each room in your house and pack everything but the essentials. Certain clothing, books, artwork and kitchen utensils could all be nonessential items. Label each box with a permanent marker and keep similar items boxed together. Store your packed boxes in a cool, dry area.
Collect Your Tools
Have a few valuable tools on hand during your moving day including:
A rolling dolly

An assortment of screwdrivers and wrenches

A utility knife

Duct tape (to retape boxes if they come undone)

Cleaning supplies
Keep your tools in a convenient area so you don't need to search for them on moving day.
Return Your Rentals
You don't want to have to worry about rented items on the day of your move. Go through your home and collect anything that needs to be returned. Schedule a day to give back library books, magazines, furniture, appliances and any other rentals or borrowed items.
Make Travel Plans
Book your hotel and transportation now if you're traveling a long distance and make sure your vehicle is ready to make the journey. You may need to schedule a repair or oil change before you head out.
Double-Check On Your Movers
Contact the friends who agreed to help you move and make sure they're still able to help. If not, see if you can find replacements. You don't want to find yourself with zero help on your moving day.
1 Week Before Your Moving Date
It's now time to finalize your move and finish up any other last-minute tasks before the big day.
Create An "Essentials Bag" For Moving Day
Create an "essentials bag" for each of your family members on the day of the move. Some things you should put into your bag include:
A full set of clothing

Toiletries

A phone charger

Any necessary medications

A toothbrush

A small toy for children
Keep your essentials bag separated from the rest of your moving supplies so it doesn't get mixed in with your other boxes.
Finalize Your Packing
Finish packing the last things left in your home in your labeled boxes. If you find something you use every day that you need to keep out, put it with your essentials bag.
Prepare Outdoor Items For Moving
Outdoor items need a little more time to prepare for a move. Drain all garden hoses and wipe down lawn furniture before you box them up. Remember to properly dispose of the gasoline from lawnmowers, trimmers and other landscaping equipment before you move them.
Clean Out Your Refrigerator
Make sure you empty and defrost your refrigerator at least 24 hours before the day of your move if it's coming with you. If it's not, remove all leftover food and wipe down the interior. Consider donating any non-perishable food items you're not bringing along to a local food drive or shelter.
Deep Clean Your Space
Do a room-to-room deep clean of your space before you move if you're renting out your home or apartment. As soon as you finish cleaning out a room, close it off to prevent it from getting dirty again. Make a note to perform any necessary repairs to ensure you get your security deposit back.
2 To 3 Days Before Your Moving Date
The last few days before your move should be pretty simple. During this time, you'll want to take a few final steps to ensure a hassle-free moving day.
Grab Cash For Movers
It's customary to tip the people who lend you a hand if you're working with a professional moving company. If you don't have cash on hand, visit the bank and grab some to tip your movers. Most people tip $4 – $5 per hour but you may want to tip a little more if you have a lot of heavy boxes or pieces of furniture.
Do Some Last-Minute Cleaning
In the last few days before your move, clean the remaining rooms in your home. Dust, sweep and clean out your living room and bedrooms. Encourage your kids to keep their play areas tidy before moving day.
Fill Up Your Tank
In the whirlwind of moving day, the last thing you'll want to do is worry about stopping for gas. Remember to fill up your tank beforehand. You might also want to clean out your vehicle and make sure any necessary car seats are strapped into your car.
Contact A Locksmith
Contact a locksmith a few days before the move if your lease stipulates that you need to change your locks before you move.
Selling a home that you own? You may still want to change your locks. Remember to create a copy of the keys for the new owners.
Get Kids Ready For An Early Day
Get kids into the routine of waking up early a few days before your move. This will save you the headache of dragging the kids out of bed while you're struggling to pack up your moving van on the big day.
Summary
A solid moving plan can help you make your moving day much easier. Start the moving process about 2 months ahead of your move by scaling down on your belongings and planning how you want to move. About 1 month before your move, begin packing things you don't use every day and work on transferring services to your new home. You may also need to finalize details with your child's new school for enrollment.
In the last 2 weeks before your move, do most of your packing. Pack and label all boxes, return anything you rented and make sure you have tools handy for your big day. A week before your move, begin closing your home. Do the rest of your packing, clean out your space and prepare an "essentials bag" for moving day. In the last few days before your move, make sure your movers are on schedule, do a final walk-through of your home or apartment and get your kids ready for a big day of moving.