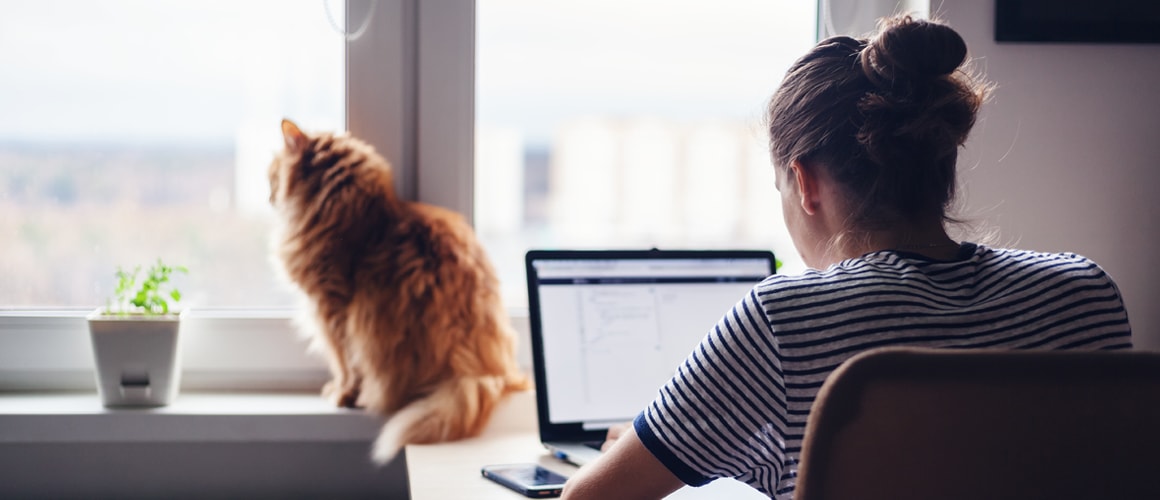 A Guide To TILA-RESPA Integrated Disclosures (TRID)
6-minute read
February 12, 2021
Share:
During your hunt for a mortgage, you might have come across the term "TRID," or the phrase "Know Before You Owe" – but you may not really understand what it means. Short for TILA-RESPA Integrated Disclosures, these guidelines are important to understand before you make an offer on a house.
What Is TRID?
TRID is a series of guidelines that attempt to close some of the loopholes that unscrupulous lenders have used in the past to trick consumers. TRID rules dictate what information mortgage lenders need to provide to borrowers and when they must provide it. TRID rules also regulate what fees lenders can charge and how these fees can change as the mortgage matures.
The program intends to help borrowers better understand their mortgage options and more effectively choose a mortgage lender that has their best interests in mind. As of 2015, all mortgage lenders need to follow TRID rules when they issue you a mortgage or offer an estimate.
TRID rules are sometimes informally referred to as "Know Before You Owe" rules because they address information on mortgages, credit and fees that consumers must read and understand before they sign onto a mortgage and consent to monthly loan payments.
Find out what you can afford.
Use Rocket Mortgage® to see your maximum home price and get an online approval decision.
What Disclosures Does TRID Require? 
Under TRID guidelines, your mortgage lender must provide you with two unique disclosures during your mortgage hunt: the Loan Estimate and the Closing Disclosure.
The Loan Estimate
A Loan Estimate is an estimation of the principal, interest rates, closing costs and mortgage features that the borrower qualifies for. Though Loan Estimates may change from the beginning of the mortgage process to the end, the lender cannot significantly vary the agreement terms and must provide this good faith estimate shortly after application.
You can use Loan Estimates from multiple competing mortgage companies to get a feel for how much house you can afford and who offers the lowest rates. Even if you receive a Loan Estimate from a lender, you don't have to work with that lender if you decide that a competitor's offer is better.
The Closing Disclosure
As its name suggests, you receive your Closing Disclosure when it's time to sign on the dotted line and finalize your mortgage. The Closing Disclosure lays out the same ideas as the Loan Estimate, including specific and exact interest rates, principal amounts, closing costs and terms.
You should compare your Loan Estimate to your Closing Disclosure, and both documents should be similar to one another. If rates, fees or your principal have changed drastically from the Loan Estimate, ask the lender why (taxes and insurance estimates may have changed, etc.).
How Do Loan Estimates And Closing Disclosures Protect Buyers? 
TRID guidelines help you avoid lenders who attempt to manipulate borrowers with so-called "bait-and-switch" schemes. A bait-and-switch scheme is one in which a mortgage lender offers a borrower a great loan, low closing costs or interest rates, or a "no-fee" loan estimate only to switch their offer and present the buyer with a completely different set of terms and conditions when it's time to close.
TRID regulations attempt to eliminate lender bait-and-switches by forcing the lender to offer concise fee summaries, good faith estimates and plenty of time to read the contract to their borrowers.
What Is The History Of TRID?
Though TRID guidelines are relatively new, there are a few basic legal requirements that have governed lenders for over 4 decades. TRID is actually a combination and condensed version of two such regulations: the Truth in Lending Act (TILA) and the Real Estate Settlement Procedures Act (RESPA).
The Truth In Lending Act (TILA)
The government introduced TILA regulations in 1968 to discourage dishonest credit lending practices. TILA protects you from unfair credit and credit card billing practices by requiring that lenders offer you written documentation on your loan well before you must sign to lock in the rate.
TILA requires lenders to provide you with upfront information about interest rates and payments before you sign on for most types of loans, and also gives you a grace period of at least 3 days in which you can back out of the loan without losing money (also known as the right of rescission). TILA does not tell lenders how much they may charge in interest, but it does give borrowers the opportunity to compare lenders before making a decision.
The Real Estate Settlement Procedures Act (RESPA)
RESPA regulates settlements and protects you from abusive real estate practices. Under RESPA regulations, mortgage lenders must provide you with information on settlement services, consumer protection laws and real estate transactions before you borrow money so you can more accurately estimate your ongoing fees and expenses.
RESPA also eliminates the practice of "kickbacks," or referral commissions, that can inflate the cost of your loan at the last minute. Finally, RESPA also governs the use of escrow accounts, which are accounts that hold money in a third-party space with the release only under specific conditions and prohibits lenders from demanding large amounts of money held in escrow before they approve the loan.
A Faster Mortgage Process
The government put TRID rules into place to combine four required disclosures into two easy-to-read documents in an effort to help simplify and speed up the mortgage process. The Loan Estimate and Closing Disclosure replace four documents that lenders used to provide: the Truth-in-Lending (TIL) statement, the Good Faith Estimate (GFE), the Truth-in-Lending disclosure and the HUD-1 statement.
What Are The TRID Guidelines?
Most mortgage lenders must follow TRID guidelines when you seek a loan. Some TRID rules that your lender needs to adhere to include:
Elimination of application fees: Under TRID rules, a mortgage lender may not charge you a fee before they offer you a Loan Estimate. The only fee that a lender may charge you before they issue a Loan Estimate is a fee to run your credit report.
Quick delivery of the Loan Estimate: Your lender must issue you your Loan Estimate within 3 days after they receive your application.
Maintenance of Estimates and Disclosures on file: Your lender must keep a copy of your Loan Estimate for at least 3 years after you sign on your mortgage. The lender must also keep a copy of your Closing Disclosure for at least 5 years after you sign on your loan.
Offer of a waiting period for your Closing Disclosure: Your mortgage lender must provide you with your Closing Disclosure at least 3 days before you sign on your loan. You must wait 3 days from the time you get your Closing Disclosure before you can sign for your loan. If you request changes to your Closing Disclosure, your mortgage lender must provide you with a new contract, deliver it, and you will need to wait an additional 3 days until you can finalize the loan.
Offer of contact information: Your lender must provide you with their contact information and a way to contact their loan officer in your Loan Estimate.
What Does TRID Mean For Home Buyers?
As the borrower, TRID regulations protect you against high-pressure or unfair sales tactics, and they ensure that you know exactly what you're signing on for when you agree to a loan. However, TRID also introduces a new layer of responsibilities that you need to uphold just like your lender must remain fair and transparent. When you decide on a lender, you need to contact your mortgage provider of choice and sign an Intent to Proceed document.
If you don't sign this document, your lender legally cannot continue with the mortgage process. You also need to contact your lender and acknowledge when you receive your Closing Disclosure so the lender can start the 3-day "timer" before you close on your loan.
If you wait to inform your lender that you have the document, you might end up waiting longer to finalize the sale. Staying in contact with your mortgage lender will help speed up your borrowing process – and help your lender stay within the bounds of TRID regulations.
Does TRID Affect Sellers?
As a seller, you are not responsible for the practices of your buyer's mortgage lender. However, you may see delays or last-minute closing cancellations if the buyer's lender attempts to sign a loan against TRID regulations.
Due to new regulations, many lenders now say that a home loan takes an average of 45 – 60 days to close due to mandatory waiting periods and disclosure timelines. If you're selling your home, keep TRID regulations in mind while you plan your move and remember to stay patient throughout the process.
Summary
TRID is a series of guidelines that dictate what information mortgage lenders need to provide to borrowers and when they must provide it. TRID rules also regulate what fees lenders can charge and how these fees can change as the mortgage matures.
If you know and understand TRID regulations, you can use them to find the best possible mortgage for you and your family's needs. Thanks to TRID, you can secure a number of Loan Estimates from competing lenders so you can decide on the best loan option for you.
Take the first step toward the right mortgage.
Apply online for expert recommendations with real interest rates and payments.