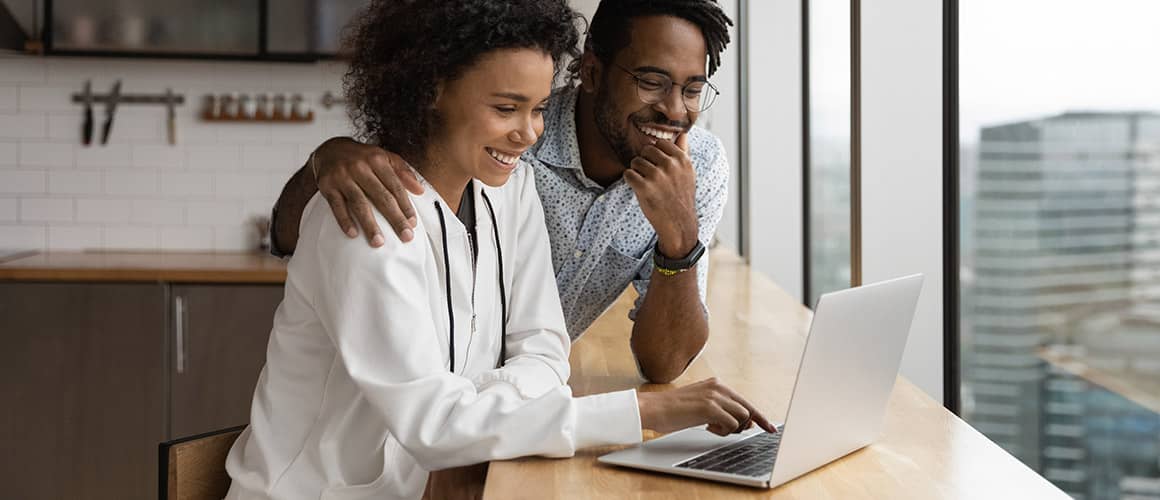 The Real Estate Settlement Procedures Act (RESPA) Explained
Miranda Crace5-minute read
November 21, 2022
Share:
The Real Estate Settlement Procedures Act of 1974 (RESPA) is a federal law that provides home buyers and sellers with basic mortgage protections. Originally, RESPA mandated the disclosure of mortgage costs, eliminated kickbacks and limited the use of escrow accounts.
RESPA aims to protect individuals involved in a real estate transaction, but it's one of many real estate terms homeowners and future buyers may be unaware of. Don't worry; we're here to help you make sense of it all so you can own a home with confidence.
RESPA applies to all "federally related mortgage loans" made for 1 – 4 unit residential family structures. This includes condos and cooperatives, as well as mortgages for construction, and covers most residential home purchases.
Today, mortgage lenders who wish to offer government-issued or government-backed loans must comply with TILA-RESPA Integrated Disclosure, or TRID, rules.
Below is an overview of protections afforded by RESPA:
Requires full disclosure of loan costs
Protects borrowers' rights from loan servicers
Prohibits kickbacks and regulates business affiliations
Limits escrow account requirements
Prevents preferred title insurance requirements
RESPA Amendments
RESPA was first signed in 1974 and has undergone several amendments to keep up with evolving real estate trends and needs. Below is an overview of RESPA amendments since its inception:
National Affordable Housing Act of 1990: required disclosures for mortgage servicing transfer, sale or assignment, and escrow account disclosures at closing and with annual statements
October 1992: RESPA was amended to cover subordinate lien loans
Economic Growth and Regulatory Paperwork Reduction Act of 1996: clarifies specific definitions and reduces mortgage servicing provision disclosures
2008 RESPA Reform Rule: added a standard Good Faith Estimate form and revised settlement statement, as well as streamlined mortgage servicing disclosures, removed outdated provisions and clarified that electronic disclosures were permitted
2013 – 2014 Amendments: modified process and notification procedures, and added provisions for escrow payments, force-placed insurance, general servicing updates, loss mitigation and more
2013 TILA-RESPA Integrated Disclosure Rule (TRID): the CFPB published TRID as a single disclosure that includes regulations under the Truth In Lending Act (TILA) and RESPA for closed-end consumer mortgage loans
Protect yourself from rising rates for 90 days.
Lock in today's rate with RateShield®.1
RESPA Violations And Penalties For Lenders
The CFPB relies on borrower complaints, self-reporting by real estate professionals and information gathered online to initiate investigations, so it's important that home buyers and sellers understand these regulations to help protect themselves.
Let's take a closer look at what consumers can expect from their loan servicer thanks to RESPA.
Full And Frequent Disclosures Of Loan Costs
Prior to RESPA, little detail was sometimes provided to borrowers regarding the costs and charges of their mortgage loan, so borrowers did not always have clarity about what they were charged or what costs were rolled into their mortgage.
Beginning with RESPA and expanded by the CFPB in 2015, there are four steps in the life of a loan application that trigger itemized disclosures to consumers.
1. When you apply, lenders must send an information booklet including the loan settlement process, a Good Faith Estimate of mortgage costs and a mortgage loan servicing disclosure agreement.
2. If you're referred to another service provider, all financial relationships between providers must be disclosed and referral fees are prohibited.
3. When you receive the closing disclosure, you'll have three days to review the details and exact closing costs.
4. Every year for the life of the loan you'll receive an annual escrow statement of all deposits and payments into the accounts.
Violation Penalties:
Vulnerable to lawsuits and civil penalties
Prohibition On Kickbacks, Fee Splitting And Unearned Fees
Disclosure laws aim to make all relationships transparent so that borrowers have all of the information upfront and can make more informed decisions.
Real estate professionals, including agents, attorneys, lenders and service providers (such as title companies and home inspectors) thrive on successful relationships. Home buyers and sellers benefit from those relationships by asking for professional recommendations and advice that they expect is trustworthy.
But when those recommendations are based on undisclosed financial interests, home buyers and sellers can suffer, either from poor service or inflated settlement costs. It's impossible to know whether referrals are being made because the provider is knowledgeable, cost-effective and reliable, or because the person making the referral is being paid for saying so.
Violation Penalties:
$10,000 fines
Up to 1 year imprisonment
Limits On Escrow Accounts
RESPA allows lenders and loan servicing providers to collect monies to pay property taxes, required insurance and escrow account costs, but it limits how much can be collected into these accounts.
Lenders can require payments equaling 1/12 of total annual disbursements and can require a 2-month cushion of these payments. Escrow account balances must be returned to the borrower after all annual disbursements are made.
Violation Penalties:
Vulnerable to borrower lawsuits or refund requirements
Prevention Of Preferred Title Insurance Companies
Real estate developers and builders often have relationships with title companies to handle bulk title insurance transactions in new home developments. In some cases, however, attorneys for sellers have financial relationships with title insurance companies and seek to direct buyers to use their services.
As a rule, if a seller seeks to compel potential buyers to use a title insurance company and will not let the sale go forward unless the buyer complies, they've violated RESPA. However, if sellers agree to pay for title insurance on behalf of the buyer, so long as they don't add the cost back elsewhere in the transaction, they will comply with RESPA.
Protection From Loan Servicers
RESPA also requires loan servicers to acknowledge borrower complaints made in writing within 5 days of receipt. Within 60 days of receipt, lenders must again write to the borrower to explain what action was taken or why action will not be taken.
If you find yourself in a dispute with your lender, continue making payments, but consider consulting an attorney experienced in RESPA litigation.
Who Enforces RESPA?
RESPA is under the oversight and enforcement of the CFPB oriented toward consumer protection enforcement.
After the 2008 financial crash, the U.S. Congress passed the 2010 Dodd-Frank Wall Street Reform and Consumer Protection Act, which created the CFPB. Congress then transferred responsibility for regulatory oversight of the Truth in Lending Act (TILA) and RESPA from the U.S. Department of Housing and Urban Development (HUD) to the CFPB.
Borrowers have 1 year to initiate a civil lawsuit against a service provider based on specific RESPA violations. Violations of specific TILA sections may be brought to a civil lawsuit within 3 years of the violation, and the CFPB can also pursue violators within a 3-year statute of limitations.
Depending on state laws, a borrower may still use lender violations as a defense against collections.
Prior to filing an official lawsuit, borrowers must provide a lender with written notice detailing the issue. The servicer then has 60 days to respond or fix the issue before the borrower can pursue further actions.
Borrowers who believe a service provider has violated any TRID regulations should contact a real estate attorney.
RESPA FAQs
RESPA is a federal law that continues to evolve to address modern lending practices. Check out these common questions about RESPA to learn more about your rights as a buyer.
Why Was RESPA Passed?
RESPA was passed to protect real estate buyers and sellers from common predatory lending practices. Some of the practices limited include:
Excessive escrow account use
Service provider referral fees and kickbacks
Required title companies
Undisclosed mortgage costs
What's TILA-RESPA?
The TILA-RESPA Integrated Disclosure (TRID) are guidelines enforced by the CFPB to protect borrowers from unscrupulous lenders. These guidelines are sometimes called the "Know Before You Owe" rules and generally cover:
What information lenders owe borrowers
When borrowers should receive these details
What mortgage fees are permitted through CFPB regulations
TILA is the Truth In Lending Act, a federal law enacted in 1968 that regulates loan information that must be disclosed to borrowers, including annual percentage rate (including simple interest), loan terms and total costs. TILA applies to all lines of credit, not just mortgages.
What Are The Six Pieces Of Information That Trigger RESPA?
A lender is required to provide a loan estimate within 3 business days of receiving these six details from a prospective borrower:1
Name
Income
Social Security number
Property address
Estimated property value
Mortgage amount requested
When a consumer submits this information, they meet the loan application criteria detailed by TRID (which includes RESPA), and the transaction is subject to all TRID regulations from here on out.
This information must be submitted to begin a loan application. A lender holding this information from a previous transaction or receiving this information through a saved application that hasn't been officially submitted doesn't constitute a complete application for the purposes of TRID.
Creditors also can't require more information than these six items or supporting documents to receive a loan estimate. However, the lender can request and process additional information or supporting documents, which the borrower can voluntarily provide.
The Bottom Line: RESPA Removes Rotten Routine Lending Practices
RESPA is an important consumer protection law that forces transparency and clarity into the biggest transaction most of us will ever make: the ownership of our home.
Rest assured that the federal government does not wish to see a repeat of the 2008 financial crisis and has taken steps to make the entire lending process more transparent. Consumers benefit from having all the information in front of them, including having certainty in financial matters. These legislative efforts are meant to maintain a healthy real estate sector for many years to come.
Still, knowing how to choose a fair lender is the best preventative strategy to avoid expensive headaches later.
Find the best mortgage option for you.
Apply online for expert recommendations and to see what you qualify for.
Related Resources
Viewing 1 - 3 of 3