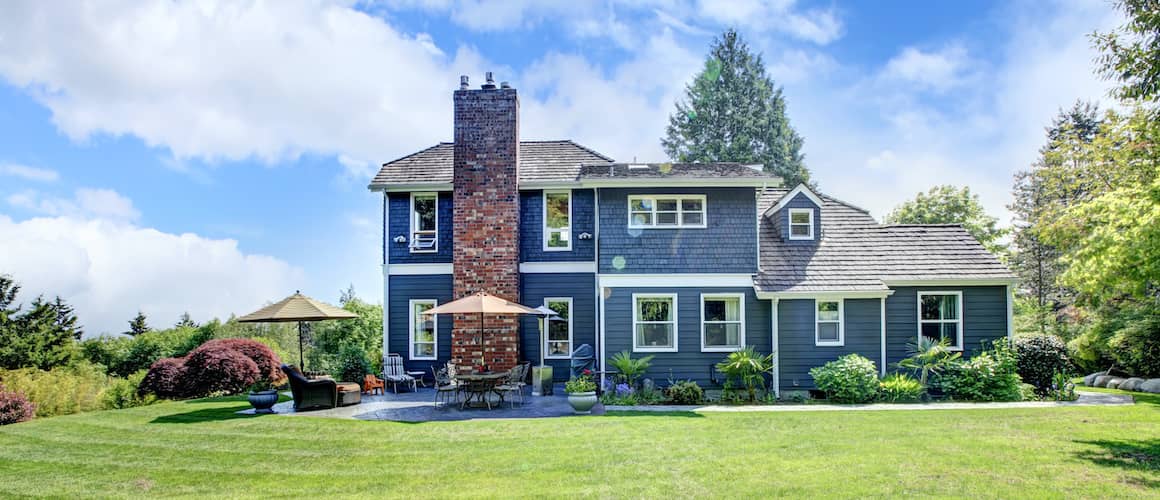 The Real Estate Settlement Procedures Act (RESPA) Explained
Miranda Crace5-minute read
November 06, 2021
Share:
When you decide to buy a home, you enter a world with its own lingo that can be bewildering. In most circumstances, a little confusion would be fine – but not when you're about to make the biggest investment of your life.
Don't worry; we're here to help you make sense of it all, starting with the Real Estate Settlement Procedures Act (RESPA).
Get approved to buy a home.
Rocket Mortgage® lets you get to house hunting sooner.
What Is RESPA?
The Real Estate Settlement Procedures Act of 1974, or RESPA, provides home buyers and sellers with basic mortgage protections. Originally, RESPA mandated the disclosure of mortgage costs, eliminated kickbacks and limited the use of escrow accounts.
After the 2008 financial crash, the U.S. Congress passed the 2010 Dodd-Frank Wall Street Reform and Consumer Protection Act, which created the Consumer Financial Protection Bureau (CFPB). Congress then transferred responsibility for regulatory oversight of the Truth in Lending Act (TILA) and RESPA from the U.S. Department of Housing and Urban Development (HUD) to the CFPB.
Today, mortgage lenders who wish to offer government-issued or government-backed loans must comply with TILA-RESPA Integrated Disclosure, or TRID, rules.
How RESPA Transformed The Real Estate Market
RESPA requires full disclosure of mortgage costs, offers consumer protections to loan servicing procedures, prohibits kickbacks and limits the amount of money required to be held in escrow accounts.
Let's take a closer look at what consumers can expect from their loan servicer, thanks to RESPA.
1. Full And Frequent Disclosures Of Loan Costs
Prior to RESPA, some lenders hid unexplained charges from borrowers and rolled them into the mortgage. Unsuspecting borrowers had no way of knowing they were being taken advantage of because they did not receive any details about where the costs of their mortgage loan came from.
Beginning with RESPA and expanded by the CFPB in 2015, there are four steps in the life of a loan application that trigger itemized disclosures to consumers.
When You Apply
When a prospective buyer completes their loan application and within 3 days of the receipt of an application, a lender must send the home buyer the following:
A special information booklet, which provides a detailed overview of the loan settlement process

A good faith estimate of what the mortgage costs will likely be

A mortgage loan servicing disclosure statement, which informs the borrower of whether the lender intends to service the mortgage in-house or sell it on the

secondary mortgage market

for investors
If You're Referred To Another Service Provider
One of the RESPA hallmarks is that financial relationships between service providers and the availability of choice must be disclosed to the loan applicant. For example, it used to be considered perfectly acceptable for a lender to refer business to a settlement services provider in return for a referral fee.
As a result of changes in RESPA, however, charging referral fees is no longer an acceptable business practice. All financial arrangements between real estate professionals must be disclosed and, if possible, avoided altogether.
When You Receive The Closing Disclosure
Three business days prior to closing, borrowers must receive a Closing Disclosure that details exactly what the costs at closing will be. The CFPB has standardized and shortened this form to five pages, down from an average of 10.
Moreover, by requiring 3 business days between receipt of the form and closing day, borrowers have more time to carefully review and ask questions about the itemized charges. Prior to this change, disclosure forms could be handed to buyers at closing, leaving no time for questions or clarifications.
Every Year For The Life Of The Loan
Disclosures don't stop at closing. Many borrowers make payments above the principal and interest required. These additional payments are collected by the servicer in an escrow account to pay property taxes and required homeowners insurance.
Loan servicers must provide an annual escrow statement that reflects all deposits and payments into these accounts.
2. Protection From Loan Servicers
RESPA offers consumer protections against potential abuse by loan servicers. Specifically, it requires loan servicers to acknowledge borrower complaints made in writing within 20 days of receipt. Within 60 days of receipt, lenders must again write to the borrower to explain what action was taken or why action will not be taken.
If you find yourself in this situation, continue making payments, but consider consulting an attorney experienced in RESPA litigation.
3. Prohibition On Kickbacks, Fee Splitting And Unearned Fees
Real estate professionals, including agents, attorneys, lenders and service providers (such as title companies and home inspectors) thrive on successful relationships. Home buyers and sellers benefit from those relationships. For example, buyers seeking recommendations for home inspectors or lenders expect trustworthy information.
But when those recommendations are based on undisclosed financial interests, home buyers and sellers can suffer, either from poor service or inflated settlement costs. It's impossible to know whether referrals are being made because the provider is knowledgeable, cost-effective and reliable or because the person making the referral is being paid, albeit indirectly, for saying so.
Disclosure laws aim to make all relationships transparent so that borrowers have all of the information upfront and can make more informed decisions.
4. Limits On Escrow Accounts
RESPA allows lenders and loan servicing providers to continue to collect monies for the payment of property taxes, required insurance and escrow account costs, but it limits how much can be collected into these accounts.
Lenders can require payments equaling 1/12 of total annual disbursements and can require a 2-month cushion of these payments. Escrow account balances of more than $50 after all annual disbursements are made must be returned to the borrower.
5. Prevention Of Preferred Title Insurance Companies
Real estate developers and builders often have relationships with title companies to handle bulk title insurance transactions in new home developments. In some cases, however, attorneys for sellers have financial relationships with title insurance companies and seek to direct buyers to use their services.
As a rule, if a seller seeks to compel potential buyers to use a title insurance company and will not let the sale go forward unless the buyer complies, they've violated RESPA. However, if sellers agree to pay for title insurance on behalf of the buyer, so long as they don't add the cost back elsewhere in the transaction, they will comply with RESPA.
Take the first step toward the right mortgage.
Apply online for expert recommendations with real interest rates and payments.
Who Enforces RESPA?
RESPA is under the oversight and enforcement of the Consumer Financial Protection Bureau (CFPB) oriented toward consumer protection enforcement.
The CFPB relies on borrower complaints, self-reporting by lenders and other real estate professionals who have violated RESPA's provisions, along with information gathered online to initiate investigations. Currently, the CFPB is focused on fair lending practices.
RESPA Violations: What Are The Consequences?
When RESPA enforcement was handed over to the CFPB, Congress authorized penalties to give RESPA enforcement some teeth. Here are some of the most common ways that RESPA violations are punished:
Kickbacks And Fee-Sharing
The law reserves its harshest punishment for violations of the anti-kickback/fee-sharing rules, both of which used to be common practice in the real estate industry. The law authorizes stiff penalties, including $10,000 fines and possible imprisonment for up to 1 year, for those that violate this rule. Moreover, home buyers affected by these practices can sue and recover triple whatever damages are proven.
Annual Escrow Statements
Loan servicers could face lawsuits from individual borrowers for failing to provide annual escrow statements. More worrisome within the industry is that borrowers could unite into an expensive class-action lawsuit should a pattern of noncompliance be established.
Necessary Disclosures
Loan servicers who fail to make the required disclosures can face civil penalties, while home buyers who have been forced to purchase title insurance from a seller-designated company can sue for three times the cost of the title insurance.
Get approved to refinance.
See expert-recommended refinance options and customize them to fit your budget.
The Bottom Line: RESPA Removes Rotten Routine Lending Practices
RESPA is an important consumer protection law that forces transparency and clarity into the biggest transaction most of us will ever make: the purchase of our home.
Rest assured that the federal government does not wish to see a repeat of the 2008 financial crisis and has taken steps to make the entire process of lending more transparent. Consumers benefit from having all the information in front of them, including having certainty in financial matters. These legislative efforts are meant to maintain a healthy real estate sector for many years to come.
Still, knowing how to choose a fair lender is the best preventative strategy to avoid expensive headaches later.
Related Resources
Viewing 1 - 3 of 3