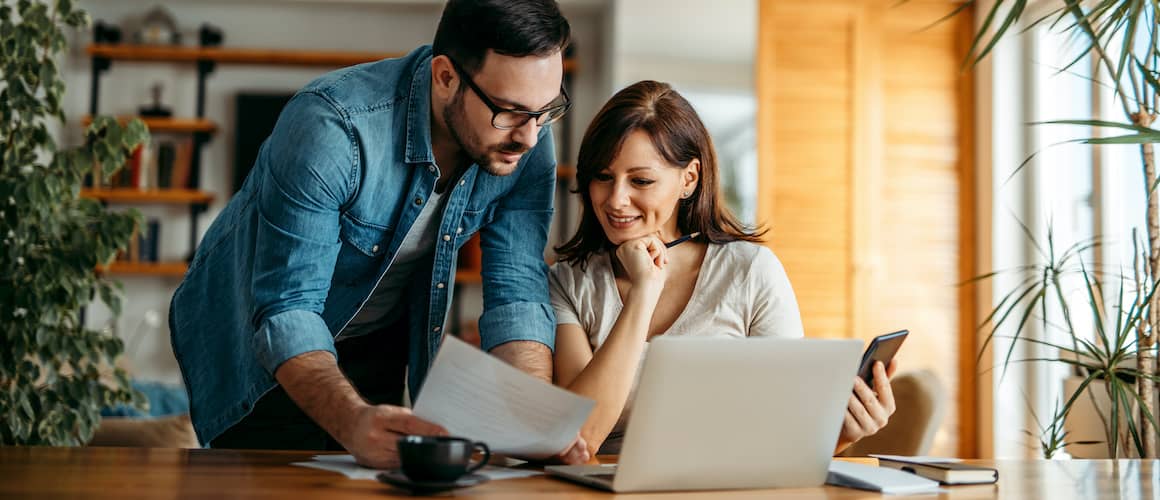 How (And When) To Change Your Mortgage Lender
Ashley Kilroy3-minute read
December 01, 2020
Share:
If you've had the same mortgage lender since you first purchased your home, you might be wondering how to change your mortgage lender. Many homeowners want to change mortgage lenders after receiving poor customer service or think there is a better lender available. If you're considering changing your mortgage lender, this article will tell you everything you need to know.
Can You Change Your Mortgage Lender?
Borrowers are protected by consumer protection rules that allow them to walk away from any loan before it is issued. However, once the loan is issued, they will not simply transfer the mortgage to a different lender.
Prospective home buyers are free to change mortgage lenders at any point in the home shopping process before service begins. Once mortgage servicing or repayment of the mortgage begins, the only way to change mortgage servicers is to refinance the mortgage.
When Might You Consider Changing Mortgage Lenders?
There are two common reasons for considering a switch: a better loan offer or a bad customer experience.
You Might Get A Better Deal
Typically, the reason for a switch is that interest rates have changed, and a borrower wants to receive a rate lower than the lender offered after the pre-approval process was completed. But, it's important to ensure you're considering all the loan costs disclosed in the APR. By assessing all costs, you can determine if you will actually save money on your mortgage.
The home buying process isn't always easy to navigate. Therefore, you should take the time to understand your rates and associated costs before closing on a mortgage. This will help avoid confusion down the road if you find a better mortgage rate or choose to refinance.
You Are Dissatisfied With Your Customer Experience
Another reason for changing mortgage lenders might include poor customer service. Poor customer service might include unnecessary or unexplained delays, unresponsiveness, lost documents, or too many changes in your contact within the lender's organization.
Take the first step toward the right mortgage.
Apply online for expert recommendations with real interest rates and payments.
How Does Changing Lenders Work?
Before changing lenders, you must get pre-approved by your new lender. The process is relatively quick and is usually completed before the offer is made. If you already have a mortgage, you will have gone through the pre-approval process at least once before. You will need to repeat the pre-approval process if you decide to change lenders.
When shopping for a new mortgage lender, be transparent about the reasons for the change with your real estate agent and the sellers, who may become suspicious of your ability to get a mortgage if they don't hear about the change from you. Additionally, provide a new pre-approval letter to your real estate agent if one is involved in your change of lenders.
Suppose you're purchasing a home and are getting a new mortgage. In that case, the sellers of your home might similarly become alarmed if you're switching from a conventional to an FHA loan because of the FHA's stricter appraisal process. Ultimately, be transparent about your intentions and communicate early and often.
What Are The Disadvantages Of Changing Mortgage Lenders?
There are always some risks inherent in any decision we make, and changing lenders are no different.
Delay May Cause Home Sale To Fall Through
The only real risk is that changing lenders after your offer has been accepted might make it difficult to close on time. If the sellers want to close quickly, any delay might jeopardize the sale, especially if the desire to switch comes late in the process.
A New Lender Means A New Credit Check
Hard inquiries by lenders may lower your credit score, which might lower your credit bracket and increase the new mortgage cost. Therefore, it is wise to take hard inquiries seriously and minimize the number of hard inquiries made on your score.
You Might Need To Get A New Appraisal
If the first lender you chose to work with has already conducted the appraisal, but the appraiser is not one the new lender works with, you may need to pay for a whole new appraisal. A new appraisal will be an additional cost to you and is worth considering before choosing to work with a new lender.
Changing Lenders After Closing
Rocket Mortgage services the majority of loans that we close.
Some lenders may sell a borrower's mortgage immediately after closing. This keeps mortgage lenders liquid. As a borrower, you might have been satisfied with your lender and the service they provided, and you might be disappointed to learn that you won't continue working with them after the mortgage is sold.
The only way to change servicers is to refinance the mortgage. Still, there is no guarantee that you will end up with the same servicer when you refinance.
Summary: It Might Be Worth It To Make A Change
If you want to change your mortgage lender, the first step is to be preapproved. It is wise to understand the costs associated with changing lenders, including appraisal fees, and more. Remember, the only way to change your mortgage lender after your mortgage has been serviced is to refinance your mortgage.
You can learn more about the home buying process in our Learning Center. There, you will find several resources about buying your first home, refinancing, and more.
Take the first step toward the right mortgage.
Apply online for expert recommendations with real interest rates and payments.