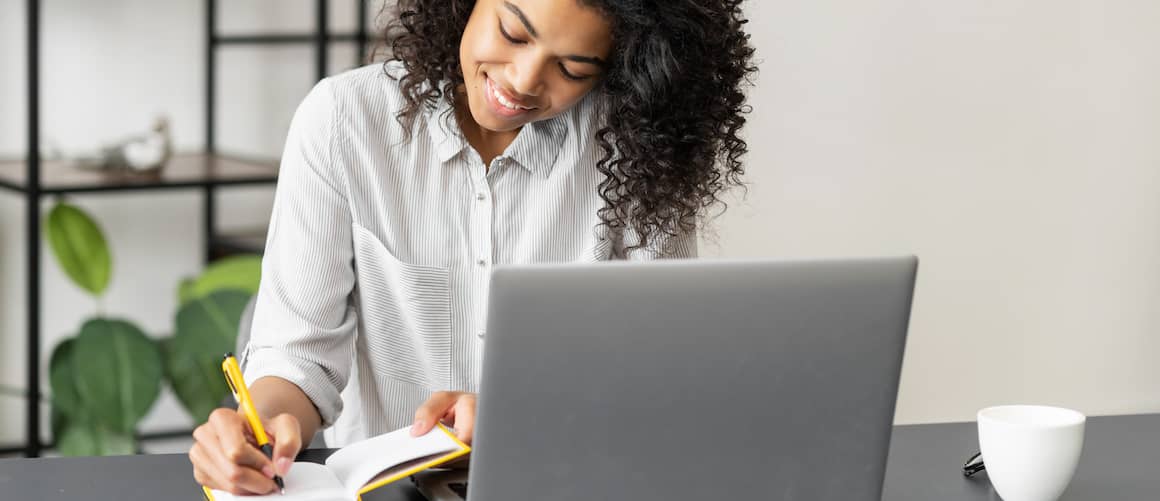 Understanding The Mortgage Loan Process
Victoria Araj4-minute read
July 11, 2023
Share:
When looking to purchase a home, navigating the mortgage process can be stressful and confusing, especially if you're a first-time home buyer. It's helpful to know what you can expect as you enter into the mortgage process. Let's explain some of the essential steps you'll need to take in order to obtain your new home loan.
Your 8-Step Guide To The Home Loan Process
Follow these 8 steps to get a mortgage loan and become a new homeowner.
1. Figure Out What You Can Afford
Before you begin the home buying and mortgage process, it's important to assess your finances and make sure you're financially ready to purchase a home. With a new monthly mortgage payment, it's crucial to know if you can afford it. Using a home affordability calculator is a great way to learn how much house you can afford, further aiding your dream home search knowing what is within reach financially.
2. Start Choosing A Lender and Get Preapproved For A Loan
Mortgage preapproval will show you how much a mortgage lender is willing to lend you for a loan. Mortgage lenders calculate this and your interest rate by assessing your income, credit history, credit report, assets and credit score. Keep in mind that preapproval will make you more attractive to home sellers and real estate agents since you're already vetted and ready for the mortgage loan process.
3. Find Your Dream Home And Put In An Offer
Now it's time to start looking for your dream home. Look at any homes you think could be the right fit and don't be afraid to ask your real estate agent for help with the home buying journey. Once you find the perfect home for you, now you'll need to put in an offer. Along with putting in an offer, you will also submit your earnest money deposit to secure the offer on the home.
4. Finalize Your Choice For Your Mortgage Lender
Once your offer is accepted on a new home, you can move forward and choose a mortgage lender. It's best practice to shop around with at least a couple different lenders to find the best interest rates and fees for your specific loan.
Keep in mind that your interest rate depends on your mortgage application and also the type of loan you are applying for. For example: Department of Veterans Affairs (VA) loan mortgage rates are usually better than average conventional mortgage rates while Federal Housing Administration (FHA) loans tend to have more competitive rates. It's important to ask mortgage lenders any questions you have regarding this to make sure you understand what they are offering.
5. Submit Your Mortgage Application
After you've selected what mortgage lender you're going to work with, it's time to completely fill out a mortgage application. Once you've submitted all of the necessary documents to complete your application, you'll get a loan estimate in a couple days that will disclose the terms, rates, and fees of your home loan.
6. Go Through Mortgage Underwriting
The underwriting process is when your mortgage lender goes through your application and verifies your income, assets, debt and property details. Once verification is complete, you'll receive final approval on your loan application. For the borrower, this process is more of a waiting period as they are usually not needed unless the lender has any specific questions or needs any additional documents.
7. Prepare Your Down Payment And Closing Costs
Now you're inching closer to the finish line, this is where down payments and closing costs come into play. You'll need to provide the down payment for the property, payment for the closing costs agreed upon as well as proof of homeowners insurance. This information can be found in the closing disclosure which you will receive after mortgage underwriting has been completed. It's important for you to understand these closing documents and be financially prepared in order to finish the mortgage loan process.
8. Close On Your New Home
The final step to complete is to attend your closing day meeting and officially become a homeowner. At this closing meeting you'll sign all necessary documents and ask any questions you have regarding the sale or the property itself. This meeting will be conducted with the closing attorney or a title company usually in person, but e-closings are also available. Once everything is signed and handed over, you'll receive the keys to your property and you'll officially be able to move into your new home.
See What You Qualify For
Congratulations! Based on the information you have provided, you are eligible to continue your home loan process online with Rocket Mortgage.
If a sign-in page does not automatically pop up in a new tab, click here
Mortgage Loan Process FAQs
How long does it take to get a mortgage?
The time it takes to get a mortgage depends on many factors such as type of loan, time of year, lender, mortgage application, etc. If everything goes smoothly, home buyers can expect to get their mortgage after about a month or so.
What is lender processing?
Lender processing is when a mortgage lender processes all of the required documents and information needed to make sure the borrower qualifies for the loan they are applying for.
What do lenders look for when you're applying for a mortgage loan?
Mortgage lenders look at a variety of things in order to determine whether the borrower would be a good candidate for a mortgage loan. This includes income, debt-to-income ratio, credit score, assets, employment history and property type.
How do I know when my mortgage loan is approved?
Borrowers will either receive a call or email stating that their mortgage loan has been approved. The good news will usually come from a loan officer.
The Bottom Line: Follow These Mortgage Process Steps To Become A Homeowner
The first step in the mortgage loan process is to decide how much house you can afford, followed by preapproval, finding a home, choosing a mortgage lender and then submitting your mortgage application. After your application is approved, you'll be responsible for the closing costs and down payment.
While the mortgage loan process can be long and stressful, it's important to understand all of the necessary steps to successfully obtain a home loan.
Ready to own a home of your own? Start your mortgage application today.
Get approved to buy a home.
And see how much down payment assistance you may need.
Related Resources
Viewing 1 - 3 of 3