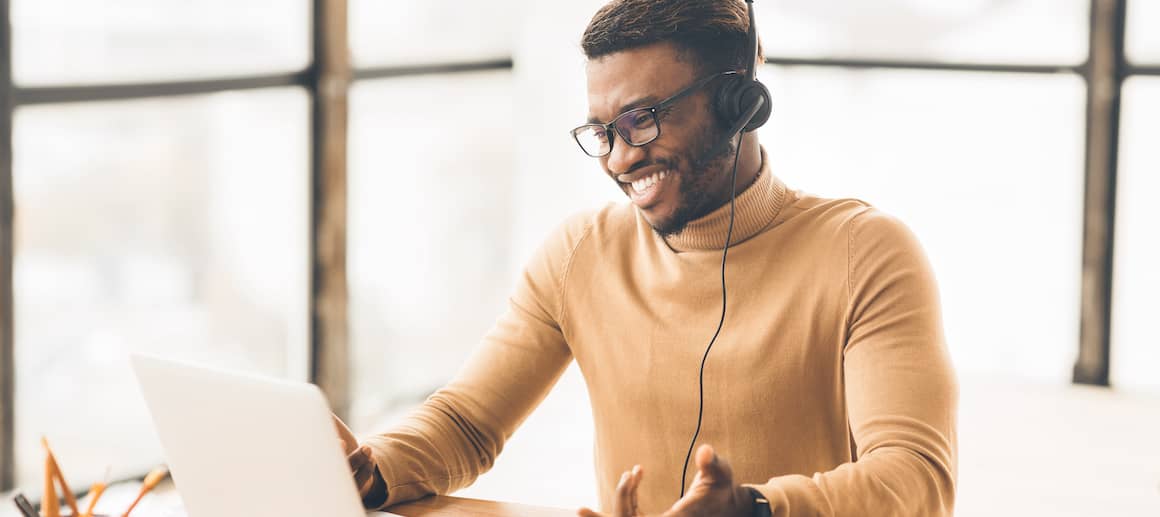 Understanding What A Mortgage Loan Originator Does
Andrew Dehan4-minute read
July 11, 2023
Share:
Purchasing a home with a mortgage involves several different parties, and multiple steps are required by each one. Lenders and brokers need loan applications filled out, financial documents turned in, fees paid and questions answered.
It can be hard to keep track of everything. Luckily, you don't have to go it alone. Mortgage loan originators will not only fund your loan, but they'll also help walk you through the loan process to ensure you make it to the closing table.
What Is A Loan Originator?
A mortgage loan originator (MLO) is a person or institution that helps a prospective borrower get the right mortgage for a real estate transaction. The MLO is the original lender for the mortgage and works with the borrower from application and approval through the closing process. An MLO can be a lending company, mortgage broker or loan officer.
Mortgage Loan Officer
The term "loan officer" refers to an individual acting as an MLO. Loan officers may work for a direct lender or as a mortgage broker who partners with several different lenders to find you the loan option that best aligns with your personal finance goals, budget and preferred loan terms.
See What You Qualify For
Congratulations! Based on the information you have provided, you are eligible to continue your home loan process online with Rocket Mortgage.
If a sign-in page does not automatically pop up in a new tab, click here
What Do Loan Originators Do?
MLOs will guide you through the steps of getting a mortgage, answering questions, collecting documents and verifying information. If you're purchasing a home, they'll also provide an estimate of your loan amount and interest rate based on a review of your income, credit report and assets. This initial approval of your mortgage can help you figure out your home buying budget and show real estate agents and sellers that you're willing and able to purchase the home.
The MLO will continue to work with you through the application process, into underwriting and help ensure you're ready for closing. Remember, an MLO can be a person or lending institution. While the loan officer is the person who works with you, the lender is the institution that initially funds the loan. A mortgage lender can be a bank or non-bank organization, like Rocket Mortgage®.
For instance, let's say you submit your loan application to Rocket Mortgage (an MLO). You'll work directly with a Home Loan Expert, who will act as your loan officer and help you figure out which type of home loan, mortgage rate and term will best fit your situation. They'll also keep you updated on the approval process and answer your questions along the way.
FAQs About Mortgage Originators
Now that you have a surface-level understanding of mortgage loan originators and what they do, you'll likely have some questions. Below, we answer some of the most common questions about MLOs.
How much are mortgage origination fees?
Services provided in a real estate transaction aren't typically free of charge. You may notice in your closing costs a line item called a "loan origination fee." These are mortgage origination fees charged by the MLO for processing and underwriting the loan. They typically cost 0.5% – 1% of the total loan amount.
For example, a borrower with a loan amount of $100,000 can expect to pay around $500 to $1,000 in mortgage origination fees.
Do loan officers need to be licensed?
Mortgages come in several different loan types, have various qualifications, require certain documents, and vary in terms by different lenders and state laws. It's important to work with an MLO that has knowledge of the residential mortgage industry in your specific state.
Nationwide banks are required to have federal registrations and do not require individual MLOs to obtain a loan originator license.
For non-bank lenders, like credit unions, MLOs are required to acquire state licensing. An MLO could be licensed in multiple states, even if they work in one state. To become an MLO, one must meet the following licensing requirements:
Complete 20 hours of pre-licensing education

Score a minimum of 75% on the two-part nationwide SAFE Mortgage Licensing Act Exam, developed by the Nationwide Multistate Licensing System (NMLS)

Agree to a thorough criminal background check

Commit to continuing mortgage education each year
What is a mortgage loan originator's salary?
A mortgage loan originator's salary will depend on several factors, including the company they work for, their level of experience and how many home loans they close per month.
If the MLO is a broker, they may be paid by their clients or by commission from the lender they partner with to close the loan. If the MLO is a loan officer, they'll typically be paid an hourly rate or salary along with a commission earned per loan.
How do I choose a mortgage loan originator?
MLOs help you navigate the mortgage process, so you'll want to work with someone who is knowledgeable of the industry and knows the ins and outs of your specific state's laws.
A mortgage can be a big financial commitment, too, one that also involves you sharing personal information, including Social Security numbers, bank statements and tax documents. It's important to choose an MLO you can trust.
Choosing an MLO who is knowledgeable, helpful and trustworthy may require you to do some research. You'll want to assess your loan officer or broker and their company. First, make sure they have an up-to-date MLO license.
Then, look through their website, social media pages and third-party review sites to learn more about the company's mission and what their past and current clients have to say. Ask friends and family for referrals. Talk to potential MLOs on the phone or visit them in person. It's OK to shop around until you find the right lender, loan officer or broker for you.
The Bottom Line
An MLO should help make the mortgage process easier for you by walking you through the steps of buying your home and funding your loan. If you're ready to work with an MLO and a loan officer who can help you through underwriting and final approval, apply for a mortgage with Rocket Mortgage today.
Take the first step toward buying a house.
Get approved to see what you qualify for.
Related Resources
Viewing 1 - 3 of 3