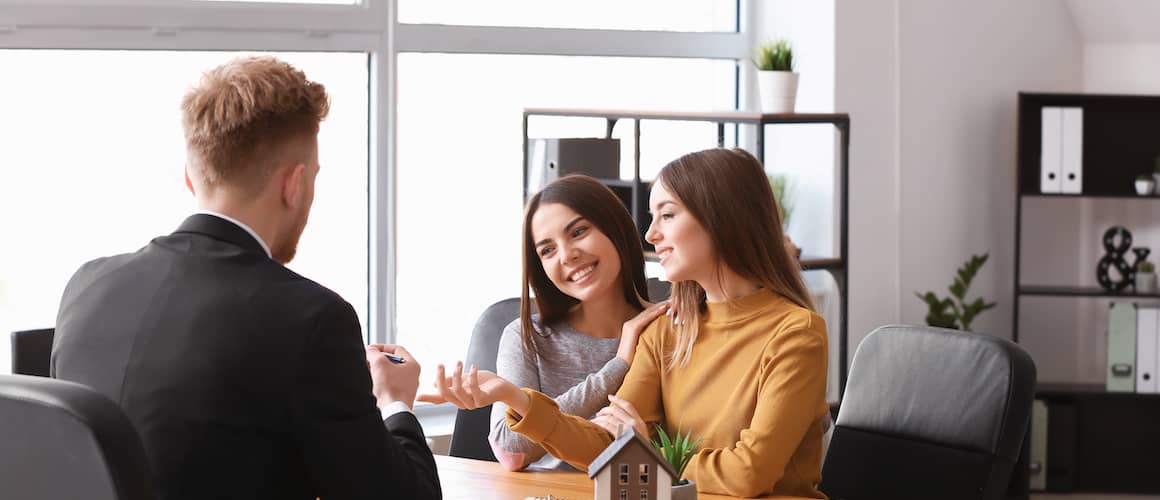 What Is NMLS?
Victoria Araj3 minute read
February 20, 2023
Share:
When you get a mortgage, it's a complicated financial transaction. You want to make sure that the loan officer giving you advice and walking you through the transaction has had the proper training to give you appropriate guidance based on your situation. One way you can be sure of this is by looking up their NMLS number. But what is the NMLS and what is it used for?
NMLS Meaning
The Nationwide Mortgage Licensing System (NMLS) is a centralized online database that's used by mortgage and finance regulatory agencies to maintain state licensing programs.
OK, fair enough, you say. But what does it mean for a mortgage loan originator (MLO) to be licensed in NMLS? A licensed MLO is someone who has completed the professional certification required to originate mortgages and provide home loan advice in at least one state. Both mortgage lending companies and individual MLOs, have to stay in regulatory compliance, which includes renewing their state licenses annually.
NMLS began operating in January 2008 as a centralized repository for state mortgage industry licensing. NMLS took on the role we know today in July of that year when Congress passed the Secure and Fair Enforcement for Mortgage Licensing Act of 2008 ("SAFE Act"). The SAFE Act required states to pass legislation – meeting national standards within one year –mandating that MLOs be licensed. In addition, the SAFE Act required state agencies to participate in and share licensing information through NMLS.
In order for state agencies to determine eligibility for MLOs to engage in activities in their state, among the other requirements, MLOs must complete 20 hours of educational courses prior to licensing, pass a national mortgage test, and give state agencies permission to review their credit report and the results of an FBI criminal background check through NMLS – all as part of the licensing review process. In addition, MLOs must complete 8 hours of continuing education annually to maintain their state license(s).
See What You Qualify For
Congratulations! Based on the information you have provided, you are eligible to continue your home loan process online with Rocket Mortgage.
If a sign-in page does not automatically pop up in a new tab, click here
What Is The Purpose Of The NMLS?
NMLS is a comprehensive system of licensing for all state-licensed mortgage companies and MLOs, and registration for MLOs working in all depository institutions, including banks and credit unions. Nearly 640,000 companies and individuals use NMLS annually to manage their business licensing or registration, including consumer finance, debt and money services industries.
NMLS also has a free, public facing portal (NMLSConsumerAccess.org) where anyone can look up any licensed MLO to check their status and credentials. You can see the licenses they hold and where they are authorized to do business.
How Does The NMLS Work?
Any applications for state licenses as well as documentation or other required forms for licensing are filed through the NMLS, whether you're an MLO or a lender. Each loan officer or lender receives a unique identification number so that the records are associated with that individual or company. As an example, Rocket Mortgage® has NMLS #3030.
All new applications, changes or renewals to licensing are processed through the NMLS. This allows for quick lookup of licensing for individuals and allows the license to persist even if they switch company affiliations. NMLS makes maintaining licensing possible within the mortgage industry.
How Does The NMLS Protect Clients?
From the perspective of a home buyer or someone looking to refinance, NMLS Consumer Access allows you to vet the person you're working with and check licensing requirements no matter which lender or mortgage broker they work with.
You can start by searching the NMLS number for your lender or MLO. The information that comes up can help you make an informed decision about who you work with.
The type of information that's going to come up in an NMLS search is going to vary a bit based on where the banker is licensed to do business. States often have slightly different requirements. However, at a minimum, you'll be able to see their licensing information in one or more states. Additionally, you have the option of filing a complaint to the relevant regulatory agencies. You can see if they have dealt with regulatory action in the past.
The Bottom Line: Take Advantage Of The NMLS
The NMLS is a one-stop database for state licensing information for both mortgage lenders and the mortgage loan officers who are part of their team. NMLS is used to maintain licensing information as well as to allow lenders and consumers to check that information for loan officers they work with. Home buyers and refinancers can use this system to evaluate the lenders and loan officers they work with.
Now that you've been given the tools to go into the mortgage process with confidence in the professionals you work with, feel free to apply online or give us a call at (833) 326-6018. If you would rather work with someone in your community, feel free to search for mortgage brokers through our database.
Get approved to refinance.
See expert-recommended refinance options and customize them to fit your budget.
Related Resources
Viewing 1 - 3 of 3