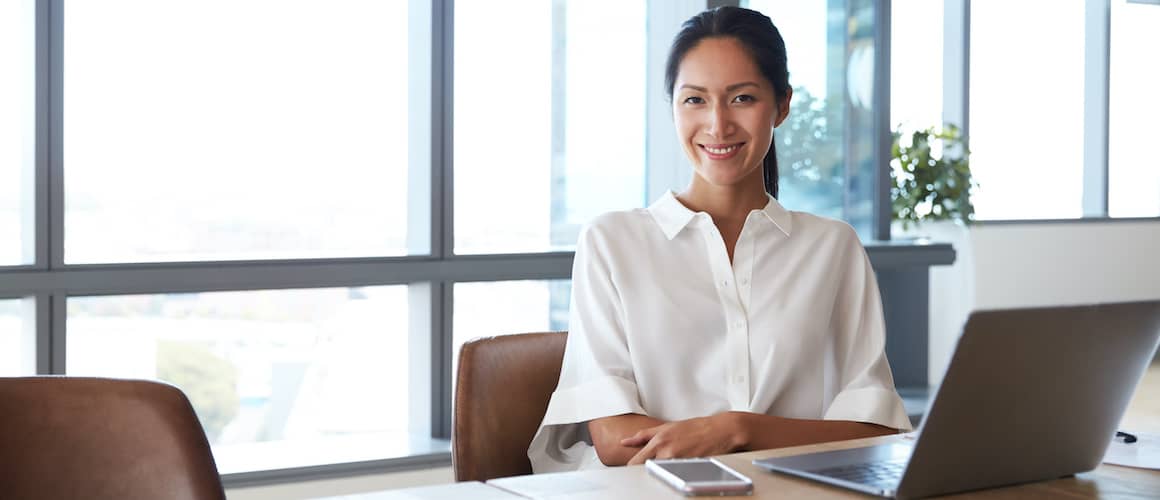 What Is A Real Estate Broker And What Do They Do?
Lauren Bowling7-minute read
February 28, 2022
Share:
When non-real estate professionals reference a "real estate broker," they're usually talking about a brokerage firm. As a quick reference, they'll say "the broker" (or agents will use "my broker") for ease.
But a real estate broker isn't always a brokerage firm, and for non-real estate professionals, it can get confusing – fast. This article aims to demystify industry terminology while clarifying the distinction between a real estate agent and a real estate broker. While broker vs. agent won't come up too much in ordinary real estate transactions for typical buyers and sellers, it is still important to know in case any questions or complications do arise in your transaction.
What Is A Real Estate Broker?
A real estate broker is a licensed real estate professional in their own right in addition to being a licensed real estate agent. A real estate broker holds expertise that can help people with real estate transactions, and like an agent, a broker can also assist with selling or buying real property. The big difference between a broker and an agent is that it is a broker's duty – whether working for a brokerage or solely for themselves – to ensure the real estate transactions are lawful, that all paperwork is correct and complete, and that all monies, such as funds in escrow accounts, are recorded and reported properly.
All real estate agents must work for a broker. So, think of a broker (or brokerage firm) as the umbrella that covers individual real estate agents, like one you'd use to sell your home or help you purchase a property. While a real estate agent handles clients, listings and sales, a broker ensures all transactions are legally compliant.
When your agent puts a listing agreement (or agency agreement if you are on the buyer side) in front of you, you aren't signing a contract directly with your agent. Instead, you're signing a contract with the agent's broker. While this isn't cause for concern, if your agent leaves the brokerage before your agreement expires, you may be legally obligated to work with another agent from the brokerage firm until the agreement expires.
Tested. Trusted. Top-rated.
Visit Rocket HomesSM to get a proven real estate agent that's handpicked just for you.
What Does A Real Estate Broker Do?
This Rocket HomesSM article simply sums up the legitimate difference between agents and brokers. "Real estate brokers are actually just real estate agents who have the ability to manage their own businesses. That means that real estate brokers can either work independently or hire other real estate agents to work for them."
Brokers can also work for other companies that are in the business of real estate. For example: think of all the big firms you know. Each business will have a broker who works just within that firm and all of the agents report to that person on a day-to-day basis.
Imagine real estate as a ladder and the higher you climb, the more licenses you need: home buyers and sellers at the bottom, agents in the middle and brokers at the top. Brokers can do everything an agent can do: market a home, write up a contract, represent a buyer or seller. But there are also a few main differences between a real estate broker and an agent, mainly in what they can and can't do.
A broker can move money in and out of an escrow account.
A broker can mediate conflict in a legal dispute.
A broker can hire agents to work under them.
A broker doesn't have to work for a firm, they can own their own brokerage, in which case they'd then be called the broker-owner. In any case, brokers also have to be licensed as a broker in the state where they work, in addition to holding a real estate agent/salesperson license.
While broker licensing requirements vary by state, typically to become a broker, a person must first be a licensed agent for some predetermined amount of time, be 21 years of age, and also reside in the state where they are applying for a brokerage license.
There is also an educational component that states a broker must take a minimum number of hours of broker education, pass a state licensing exam, and have a background free of criminal convictions, but again, these requirements vary by state.
Types Of Real Estate Brokers
When referring to an actual broker as a person and not a brokerage firm, there are three types: associate, managing and principal/designated.
Principal/Designated Broker
A real estate brokerage will employ a principal broker who is responsible for all the operations and transactions that run through the brokerage firm. Ultimately, the principal broker ensures all agents are working in agreement with the real estate laws of the state and that all transactions are financially and legally compliant and that zero fraud is being committed.
Because of the legal implications involved in real estate transactions, every brokerage firm must have a principal broker for their office at all times.
Managing Broker
A managing broker is licensed and handles the day-to-day operations of the brokerage. Think of the managing broker as handling more of the HR functions rather than the transactions-focused work of a principal broker. A managing broker, for example, might handle all licensing issues of agents within the brokerage, including onboarding, training and mentoring of new agents and facilitating continuing education opportunities for agents as well.
Sometimes (but not in every case) some principal/designated brokers are also managing brokers.
Associate Broker
In bigger brokerages, the principal broker will employ salespersons and associate brokers in order to help with the workload, and these individuals can act as the broker's agent when conducting real estate transactions. Often, associate brokers are called broker associate, broker-salesperson, or affiliate broker.
While often employed as independent contractors, associate brokers may only work with one broker/brokerage at a time and cannot be employed by anyone else.
How Do Brokers Differ From Other Real Estate Professionals?
In any state, a real estate agent must "hang their license" with a licensed broker. The broker assumes legal responsibility for the agent should any disputes arise and helps ensure real estate transactions are compliant with state and federal laws.
Broker Vs. Real Estate Agent
While real estate agents are most often independent contractors and not considered employees, their work is always overseen by a licensed broker.
Agents and brokers are primarily paid by real estate commission.
For example, in a transaction, the 6% commission from the seller is paid to the listing broker, who then splits the 6% between themselves, the listing agent, the buyer's agent and the buyer's broker. Within the real estate industry, this activity is often referred to as a commission split.
The amount of commission split between an agent and their broker varies from brokerage to brokerage: sometimes it could be 50/50, or any combination (70/30, 80/20). Commission splits vary from brokerage to broker and agent to agent: high-volume agents may pay less while newer, inexperienced agents may have higher splits in the early years.
Broker Vs. REALTOR®
REALTOR® distinction does not automatically mean someone is a broker. REALTOR® is a professional designation and it doesn't have any type of legal connotation, so both brokers and agents can be REALTORs®. Any licensed salesperson can become a REALTOR® so long as they pay their annual dues and agree to abide by the National Association of REALTOR's® code of conduct.
What Do You Need To Know About Hiring A Real Estate Broker?
For most home buyers, the broker isn't the one maintaining the sales relationship. Typically, buyers and sellers look for a real estate agent, build that relationship, and then use whichever broker holds the license of their chosen real estate professional. For most real estate transactions, the buyer or seller won't see the broker at all and will only interact with their agent!
So, don't worry if you never get face-to-face with your agent's broker, an agent can perform almost all of the same functions as a broker.
How Are Real Estate Commissions Distributed To Brokers?
Let's say you list your home with a brokerage and get a contract on your home for $200,000. Typically, real estate agents work for a standard commission, which is 6% of the purchase price.
Since you agree to pay 6% of the purchase price in real estate fees (3% for your listing broker, and 3% for the broker who brings the buyer) you may think your agent is walking away with a nice check for $6,000 for their hard work.
In reality, the agents split the commissions with their broker. So, if the agent is working with a broker for an 80/20 split, the 3% you pay to the listing broker gets split in two. The buyer's agent has a 70/30 split with their broker, and so the breakdown of the 6% total commission, or $12,000 in this case, the commissions would look something like this:
$4,800 to the listing agent.
$1,200 to the listing broker to keep.
$1,800 to the buyer's broker.
$4,200 to the buyer's agent.
Again, this is standard practice in the real estate industry. Commission splits enable brokers to pay for administrative services, supplies for agents such as keys and lockboxes, and yes, earn money for their work too.
Brokers may also earn commission on transactions they do for clients personally. So, in the example above, if the broker was a broker-owner and also the listing agent, they would get to keep all of their 3% commission on the $200,000 house. Brokers can also earn noncommission earnings, such as charging agents a monthly fee for admin services regardless of their sales.
Get approved to buy a home.
Rocket Mortgage® lets you get to house hunting sooner.
Related Resources
Viewing 1 - 3 of 3