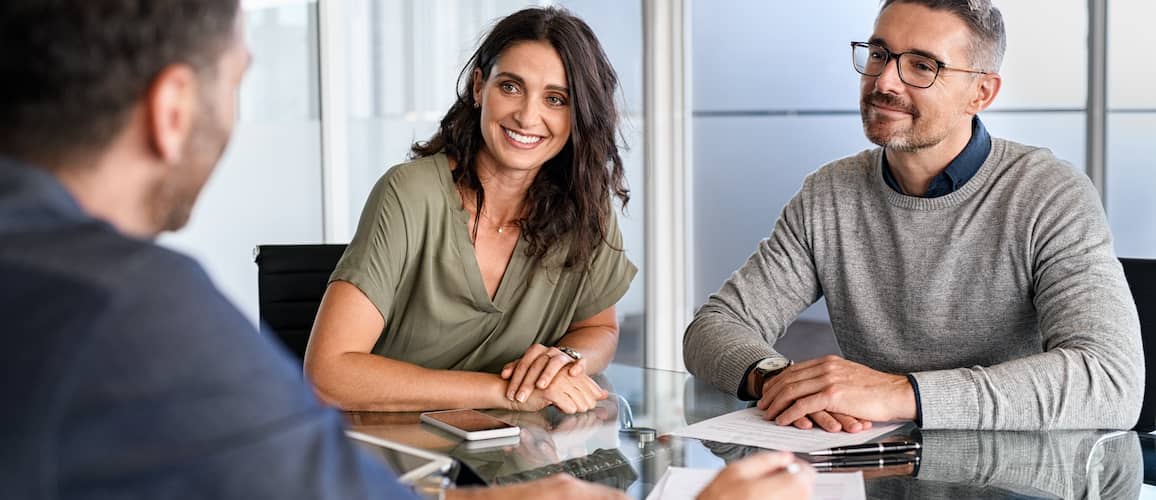 What Is A Mortgage Maturity Date And How Does It Work?
Sarah Sharkey5-minute read
July 24, 2023
Share:
When you sign on the dotted line for a home loan, you'll find a mortgage maturity date embedded somewhere in the paperwork. As a new homeowner, it's natural to wonder what a mortgage maturity date is. Let's explore what this important date means for your finances.
What Is A Mortgage Maturity Date?
A mortgage maturity date is the exact date that the borrower is expected to make their final mortgage payment. The maturity date is usually the same length as your loan's term and falls on the day of the year that you closed on your loan.
If you stick to the designated repayment schedule, you should finish paying off your mortgage on your mortgage maturity date. With that, you'll no longer have a mortgage payment as a part of your monthly budget.
See What You Qualify For
Congratulations! Based on the information you have provided, you are eligible to continue your home loan process online with Rocket Mortgage.
If a sign-in page does not automatically pop up in a new tab, click here
How Maturity Dates Work For Most Mortgages
When you finalize your mortgage loan, a mortgage maturity date will be specified. Typically, mortgage loans will mature at the end of the loan term.
For example, let's say that you took out a conventional mortgage with a 30-year loan term on January 1, 2020. With that, the mortgage maturity date will likely be exactly 30 years from the day you took out the loan. In this case, the maturity date is January 1, 2050.
If you stick to the predetermined repayment schedule, you will be mortgage-free when the loan matures at the end of the loan term. Some lenders impose an early prepayment penalty, which involves a fee for paying off your loan before the mortgage maturity date.
It's important to note that there are some exceptions to this rule. If your mortgage has a balloon loan involved, then the mortgage maturity date might indicate a large payment deadline.
How Maturity Dates Work For Balloon Loans
A balloon loan involves making a large lump sum payment after the loan term. The lump sum payment will cover any remaining loan principal and interest that you accrued over the full loan term. Although a balloon loan's maturity date sometimes aligns with the loan's term, that's not always the case.
For most balloon loans, you'll be required to make a large lump sum payment at the end of the loan term. But balloon loans come with an extra layer of risk. Unlike a regular mortgage with consistent monthly payments, you'll face a large payment at the end of the loan term. For almost all households, saving up for a payment that could easily amount to thousands of dollars is a challenge. If you aren't able to cover the balloon payment, the lender may have the right to foreclose on the loan.
The financial stress created by balloon loans usually makes these a last resort for prospective home buyers. Some mortgage lenders, like Rocket Mortgage®, do not offer balloon loans due to the unnecessarily high risk of default for many home buyers.
How To Figure Out The Maturity Date For Your Mortgage
As a homeowner, you can figure out the maturity date for your mortgage by consulting your original loan paperwork. In some cases, the maturity date will be spelled out within this paperwork.
If you don't see the maturity date in your mortgage paperwork, you'll need the date you took out the loan and the loan term to figure out your maturity date. For example, if you took out a 15-year home loan on March 1, 2020, then your mortgage maturity date is March 1, 2035.
Take the first step toward the right mortgage.
Apply online for expert recommendations with real interest rates and payments.
What Happens After The Mortgage Maturity Date
When you reach the mortgage maturity date, you'll make your final mortgage payment. If you've kept up with your payments, this final installment indicates that you've satisfied the terms of the loan. After repaying the lender entirely, you now own the house outright.
For homeowners, the mortgage maturity date is often a cause for celebration. Imagine what you can do with the newfound wiggle room in your budget when your mortgage is paid off.
What Happens If You Fall Behind On Your Payments
If you fall behind on your monthly payments at any point during the loan term, that will impact your mortgage payoff experience. For borrowers who miss multiple payments, you may default on the loan. A default would give your lender the right to start the foreclosure process.
Some of the other impacts of missing your monthly payments include the following:
Damaged credit score
Financial loss
If you are struggling to keep up with your monthly payments, reach out to your lender. When you communicate with the lender, it might be possible to work out alternative arrangements that protect you from losing your home or damaging your credit score.
How To Change Your Maturity Date
As a homeowner, it's possible to change your maturity date by coming to a new agreement with your lender. An extension on your maturity date could give you the time you need to repay the loan in full. Plus, extending your maturity date may also help you lower your monthly payments.
Refinance
Borrowers who refinance their home loan can extend the maturity date. When you refinance your home loan, you'll essentially replace your existing mortgage with another mortgage. The mechanics involve paying off your existing mortgage with the proceeds from a new mortgage.
If you refinance into a new 30-year loan term, the new loan comes with a new mortgage maturity date. Many borrowers consider refinancing as a way to lower their monthly payments or change their loan terms to better fit their financial needs and goals.
Loan Modification
In contrast to a refinance, a loan modification doesn't involve paying off your current mortgage to replace it with a new one. Instead, a loan modification involves directly changing the details of your current loan. With that, your current lender needs to approve the loan modification.
Through a loan modification, you can extend the loan term or seek a lower interest rate. If you are worried about defaulting on your mortgage, a lender might be able to work out a loan modification that better suits your finances.
Forbearance
Mortgage forbearance may not change the maturity date, but it can help you avoid defaulting on the mortgage, which means you can stay in your home. Essentially, mortgage forbearance occurs when the lender allows you to pause or reduce your payments for a specific period of time.
After the forbearance period ends, you'll be expected to catch up on your missed payments. Your lender will determine how long the forbearance period lasts based on your situation and when you will need to catch up on the payments.
If you enter forbearance, it's worth looking into loan modification options offered through your lender. In many cases, homeowners in forbearance choose to extend their loan's maturity date and lower the rest of their payments. Although this may mean paying more in interest over the life of the loan, it might be the right move for your budget.
The Bottom Line
Your mortgage maturity date is the date you'll make your final mortgage payment if you've paid according to your original mortgage schedule. You'll know this date when signing your mortgage. If you require assistance in meeting your monthly payments, talk to your lender about your options as soon as you can.
If you want to extend your mortgage maturity date, consider starting the refinance process today.
Get approved to refinance.
See expert-recommended refinance options and customize them to fit your budget.
Related Resources
Viewing 1 - 3 of 3