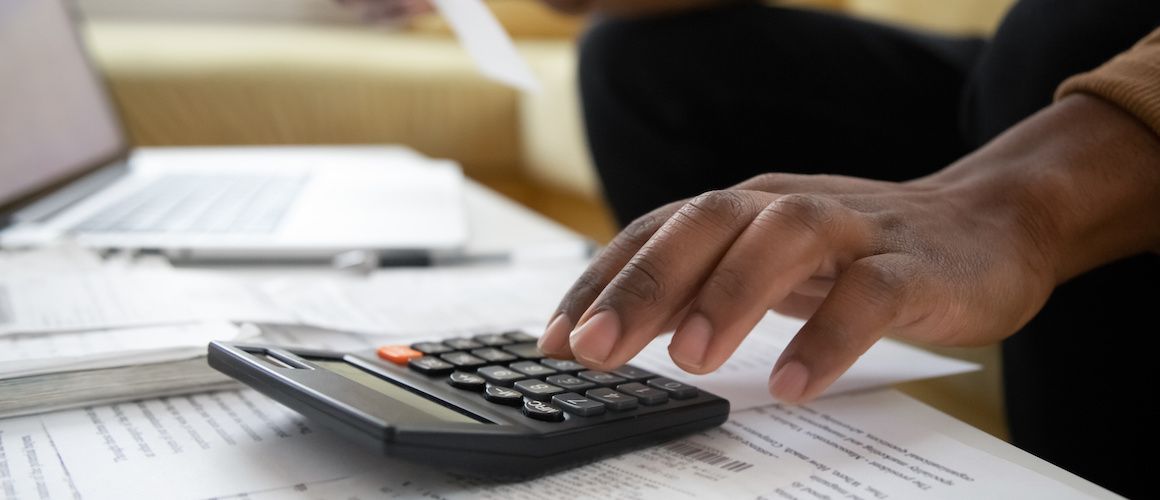 What Is A Mortgage Acceleration Clause?
Kevin Graham7-minute read
April 17, 2023
Share:
If you're having trouble keeping up with your monthly mortgage payments or some other obligation of your mortgage, you may have received a letter telling you that you now owe the entire amount you borrowed within the next 30 days or so because of something called the mortgage acceleration clause.
Don't panic – often, you can restore your mortgage by developing a plan to catch up with your lender. Here's what you need to know about your mortgage's acceleration clause.
What Is An Acceleration Clause In Real Estate?
An acceleration clause is a provision in your mortgage agreement that defines when and how the lender can "accelerate" the full repayment of the loan. If a homeowner fails to fulfill the terms of their mortgage agreement, they'll receive an acceleration letter notifying them that the lender has triggered the acceleration clause.
In other words, it accelerates the repayment of what you borrowed plus the interest that accrues after the clause is triggered until full repayment occurs.
See What You Qualify For
Congratulations! Based on the information you have provided, you are eligible to continue your home loan process online with Rocket Mortgage.
If a sign-in page does not automatically pop up in a new tab, click here
Are Acceleration Clauses Legal?
It may sound harsh to demand full repayment, but the alternative would force lenders to sue every month for the life of the loan when you fail to make a payment. For this reason, acceleration clauses are present in all contracts involving repayment.
However, mortgage acceleration and foreclosure laws vary greatly depending on the state you live in, so be sure to check your state's laws regarding acceleration.
If you have any questions about the legality of the acceleration clause in your mortgage agreement, speak to the attorney who handled your closing. They should have reviewed it at that time and will be able to explain what your legal options are where you live. If you didn't have an attorney present, speak to your lender.
What Triggers An Acceleration Clause In A Loan Agreement?
There are several things that could trigger an acceleration clause in your loan agreement. Let's run through them quickly.
Missed Mortgage Payments
Most commonly, lenders exercise the clause when borrowers become delinquent on their mortgage payments. As mentioned above, a lender can theoretically call your loan due for just one missed payment, depending on the terms of your mortgage agreement. However, commonly, you have to miss two or three mortgage payments before a lender decides to take this step.
Moreover, if this is happening, your mortgage servicer is likely to be reaching out to you to see if they can help. The goal is to keep you in your home.
Cancellation Of Homeowners Insurance
Your lender will require you to maintain homeowners insurance so that the property can be repaired if it's damaged to restore its market value. The lender has to be sure the home is salable in case you ever default. Therefore, one of the things that's usually included in an acceleration clause is a trigger if you cancel homeowners insurance. In practice, the lender is more likely to buy insurance for you and make you pay for it (called "force-placed insurance"), but they have this option.
Nonpayment Of Property Taxes
If you don't pay property taxes, your local government can place a lien on your property and eventually seize it altogether. Therefore, another option frequently found in acceleration clauses is the chance to accelerate your loan if you miss a payment. As a practical matter, your mortgage lender is more likely to make you go back on an escrow account in order to make sure that your property taxes and homeowners insurance are paid by including them in increments as part of your monthly mortgage payment.
Bankruptcy Filing
If you file for bankruptcy, it may trigger the acceleration clause in your mortgage agreement. That's because your bankruptcy threatens your lender's ability to exercise its rights if you default.
The primary mortgage lender holds a superior position to all other creditors on the real estate purchased with the loan and secured with a mortgage. The bankruptcy court's primacy in determining creditor payouts is a threat to this agreement. That's why a lender can call in your entire loan should you declare bankruptcy.
Unauthorized Property Transfer
Finally, an acceleration may be triggered if you attempt to transfer the property to another person or an LLC without your lender's prior permission. Your mortgage contains a due-on-sale clause – also known as an alienation clause – which is violated by any transfer of property, in turn triggering a mortgage acceleration.
For example, let's say you transfer ownership of your home from your personal ownership to your business. Your mortgage lender will immediately send you a mortgage acceleration notice. That's because it vetted you, and not your business, when it made the loan.
Get approved to buy a home.
Rocket Mortgage® lets you get to house hunting sooner.
What Is A Mortgage Acceleration Letter?
If your lender triggers an acceleration clause, you'll get a letter in the mail. It should include the reason for your mortgage acceleration as well as the lender's contact information and the mortgage balance with any back interest you owe up to this point, along with a due date for payment.
Typically, the letter will demand payment and specify a date by which the payment is due. If you pay back the full balance owed, your loan will be satisfied, and the lender will send you the updated title without the mortgage lien.
How To Avoid Mortgage Acceleration
The good news is, borrowers are generally able to avoid acceleration by working out a loan modification or repayment plan with their lender to make up delinquent payments. This is called a mortgage reinstatement. The borrower will sometimes have to pay some or all of the costs the lender incurred while dealing with the acceleration, however.
Options For Borrowers Struggling With An Accelerated Mortgage
Losing your home in foreclosure is pretty unpleasant to think about, for you and your lender. Because lenders prefer not to own real estate, there are usually a variety of options available for borrowers to choose from to get back to being current on their loan payments.
Refinance
If you have adequate equity in your home, you may be able to refinance to significantly reduce your monthly payments. Use our refinance calculator to see how your monthly payments could change.
Rate And Term Refinance
By applying for a rate and term refinance, you could trade in a high monthly mortgage payment for a much lower one. For example, if you currently have a 15-year fixed-rate mortgage and you opted to refinance to a 30-year fixed-rate mortgage, your monthly burden would lighten significantly.
Cash-Out Refinance
If you've suddenly lost an income, you might not realize how much cash you've accumulated in your house. A cash-out refinance will put that cash to work. If you need a cushion while you look for a new job or business opportunity and you have sufficient equity, you may be able to take a substantial sum out of your home that can see you through.
Forbearance
If you're falling behind on your mortgage payments and aren't currently in a position to pay back what you owe, you should talk to your lender immediately about whether you qualify for forbearance. A forbearance temporarily pauses your mortgage payments.
Deed In Lieu Of Foreclosure
If you are behind on your payments and don't have any prospect of being able to repay what you owe, your lender may propose that you sign a deed in lieu, which will transfer ownership of your home to the lender and allow you to avoid having a foreclosure on your credit history. Lenders prefer deeds in lieu to having to enter the foreclosure process because it is quicker and less expensive.
However, if your home's sale doesn't cover the balance of what you owe, it's possible that the lender could sue to recoup its losses.
Short Sale
In a short sale, the homeowner in default finds a buyer for the property who is willing to pay less than what the homeowner owes on the mortgage. To complete the sale, the owner must seek lender approval, because as long as the lender has a lien on the property, the owner can't simply sell it.
Lenders generally will approve short sales if the property is no longer worth what it was when the mortgage originated, and the homeowner can show that they are experiencing financial hardship.
What Factors Do Lenders Consider When Deciding Whether To Accelerate?
Before deciding to move forward with an acceleration, there are several decisions that need to be made, some of which apply to the lender, and others to the borrower.
Interest Payable
In the event of a mortgage acceleration, the borrower is responsible for any back interest owed up to that point in addition to the balance of the mortgage. However, the borrower doesn't have to pay any forward interest that would have been owed if the mortgage had lasted for the full term. In this case, if the borrower makes the payoff, the lender gets the money from the loan back, but they lose out on years of potential interest payments.
The investment difference for the lender will be harder to swallow closer to the beginning of the term than if the borrower were near the end of the term, because more money goes toward interest than principal at the beginning of the loan. Over time, the balance flips. The more time left on the loan, the more likely a lender is to want to work out some other option than to lose out on all that interest.
Risk
An acceleration clause serves as a way for a lender to mitigate some of the risk incurred in making a loan by giving them the option to make this call if you default on the terms of the loan in any way.
However, there is a risk for a lender in the use of this clause because there's a good chance that if you don't have the money to make your monthly payments, you're probably not going to have the money within 30 days to pay off your full balance. Given that, they have to know that one likely outcome of this could be foreclosure. Because lenders aren't in the business of selling real estate, this can be a costly proposition, and they often don't get enough back to pay off the investment.
The Bottom Line: Understand Your Options If Your Mortgage Becomes Due In Full
Mortgage acceleration isn't a fun topic to talk about, but it's important that you understand it so you'll know what to expect and what your options are, just in case. If you are able to make your payment and become current again, the lender or mortgage servicer may be willing to work with you.
Learn more about what foreclosure means and how you can protect yourself and your home. If you find yourself struggling with your mortgage payment, we encourage you to contact your mortgage servicer. If you're a Rocket Mortgage® client, you can fill out our Application for Success.
Get approved to refinance.
See expert-recommended refinance options and customize them to fit your budget.
Related Resources
Viewing 1 - 3 of 3