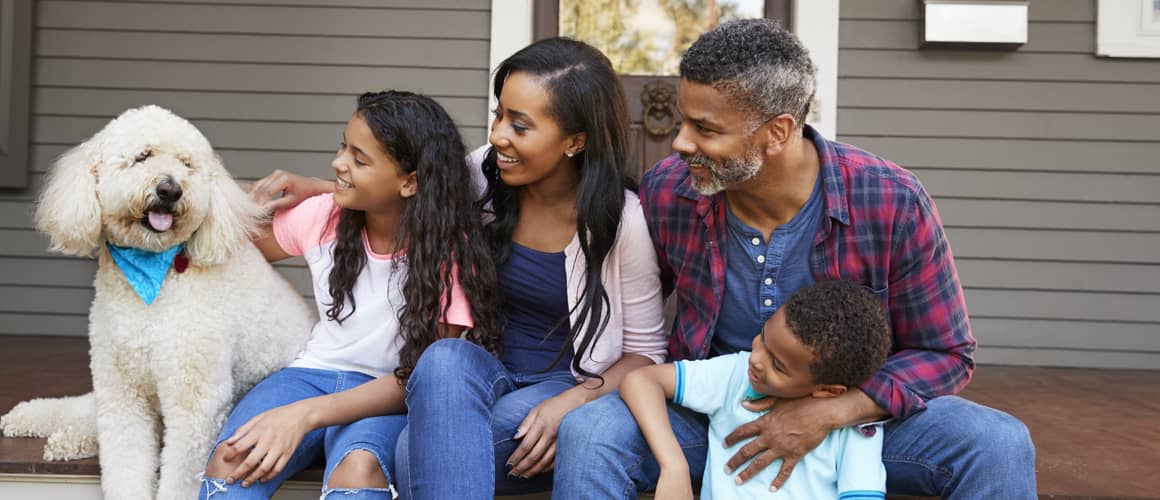 What Is Cash To Close?
Andrew Dehan5-minute read
February 28, 2023
Share:
*As of July 6, 2020, Rocket Mortgage® is no longer accepting USDA loan applications.
When you buy a home, do you know what costs and cash you'll need to pay at closing? If you aren't sure what "cash to close" means, what your closing cost amounts are or how to pay them, read on to learn more.
Cash To Close: Definition
"Cash to close" (also called "funds to close") refers to the total amount of money you'll need to pay on closing day to finalize the home purchase transaction. Unless you're doing a dry closing, you'll need to know ahead of time what the cash-to-close amount will be so you can prepare the funds at closing.
Cash To Close Vs. Closing Costs: What's The Difference?
Your cash to close and closing costs are interconnected but are still different. Closing costs refer to the fees you pay to your mortgage company to close on your home loan. On the other hand, the cash to close is the total amount – including closing costs – that you'll need to bring to your closing to complete your real estate purchase.
Closing Costs
The specific closing costs you pay depend on your loan type, state, down payment and how much you borrow. A few common fees you might pay are listed below.
Appraisal fees: An appraisal is a professional third-party estimate of how much the home you're buying is worth. Lenders require appraisals to ensure the house is worth the amount they're lending.
Attorney fees: In some states, you hire a real estate attorney to finalize your title transfer. The attorney fee covers the cost of having a legal expert look over your paperwork.
Title insurance: Title insurance protects you from third-party claims to your home's new title. Title insurance companies make sure that the person selling you the home has the rights to the title.
They also search for bankruptcies, liens and other factors that might cause you to lose your home. You only pay for title insurance once during closing and you have protection for as long as you own the home.
Application fees: Lenders charge application fees to process your mortgage application.
Origination charges: Mortgage lenders charge origination fees to underwrite your loan.
Private mortgage insurance: If you buy a home with less than 20% down on a conventional mortgage, your mortgage lender will require you to buy private mortgage insurance (PMI). PMI helps protect your lender if you default on your loan. Once you reach 22% equity in your home, your PMI is automatically canceled. You may pay your first month's PMI premium at closing.
FHA, USDA or VA fees: If you take out a government-backed loan, you might have to pay a fee to the agency that backs the loan. These fees cover administrative costs and keep the programs going.
FHA loans require an upfront mortgage insurance premium of 1.75% and a monthly fee.
VA loans may require a one-time VA funding fee, depending on how much you borrow and your service history.
USDA loans require an upfront guarantee fee of 1% and an annual fee of 0.35%.
Pest inspection fee: In some states, you must pay for a pest inspection before you can close on your mortgage.
Cash To Close
Cash to close includes the total closing costs minus any fees that are rolled into the loan amount. It also includes your down payment, and subtracts the earnest money deposit you might have made when your offer was accepted, plus any seller credits. Additionally, it includes any refunds for overpayments and other credits. Here's what makes up the typical cash to close:
Down payment: Your down payment likely makes up a large percentage of your total cash to close. Your down payment is a percentage of your home's purchase price that you pay upfront to your lender. If you get a certain type of government-backed loan (like a VA loan or a USDA loan), you may not need to have a down payment.
Credits: If you've already put down money for your down payment with your lender or you've already paid closing costs, you'll see a deduction in your cash to close. Remember to keep careful records so you can discuss any discrepancies with your lender.
See what you're eligible for.
Rocket Mortgage® uses information about your income, assets and credit to show you which mortgage options make sense for you.
Where Can You Find The Amount Owed At Closing?
You can determine how much you need to pay for each of your closing costs by looking at your Closing Disclosure. You should review it closely to make sure your lender credited you any prepayments.
Your Closing Disclosure itemizes your closing costs, telling you exactly how much you owe for each fee or charge. Your cash-to-close amount is usually higher than your total closing costs because it includes your down payment.
Before you sign onto your loan, compare your Closing Disclosure with your loan estimate. The charges, interest rate and loan terms on your Closing Disclosure should be very similar to your loan estimate. If a charge has changed from your loan estimate to your Closing Disclosure, you should discuss this with your mortgage lender.
How Can You Pay Your Cash To Close?
There are a few ways that you can pay your cash to close. More secure forms of payment include cashier's checks, certified checks and wire transfers. Credit cards, debit cards and personal checks might be accepted but aren't recommended.
Cashier's Check
A cashier's check is certified by your bank. They initially use the bank's own money to pay for your charge. After the lender cashes your check, the bank withdraws the money from your account. Cashier's checks include security features like signatures and watermarks that make them hard to counterfeit. You can get a cashier's check by request at your local bank or credit union. Most lenders prefer these over certified checks.
Certified Check
A certified check tells the lender you have enough money in your account to cover the cost. When you request a certified check from your local bank or credit union, they'll make sure you have all the needed funds in your account and will sign on your check. Finally, the bank locks the amount in your account until the lender cashes the check.
Wire Transfer
Wire transfers allow you to electronically send money to your lender before closing. You can ask your bank to do a wire transfer in person, over the phone or even on the internet. A wire transfer is a great option if you can't make it to the bank in person before closing.
Most banks use a service called Society for Worldwide Interbank Financial Telecommunication (SWIFT) to complete wire transfers. Ask your mortgage lender for their SWIFT address so you know where to send your funds. Keep in mind that wire transfers are not immediate, and it may take a few days for your lender to receive the funds. And don't forget to double-check the address before you send money, because wire transfers are not reversible.
Cash
Though your lender may accept actual cash during your closing, it's not a recommended payment method. Using paper money to pay for your closing may set off questions about where the money came from. Some title companies and mortgage providers have even banned cash payments during closing.
Credit Or Debit Card
Your lender needs to know you have the money ready for closing costs in your account before they approve your loan. Credit cards allow you to borrow money from creditors, so they're risky for lenders. Credit card companies also block large and unusual charges based on your spending habits, so your closing costs will almost always be automatically blocked even if you have a debit card. Your lender may allow the use of a secured credit card which is a type of credit card that requires a cash deposit as collateral. Be sure to contact your lender to see if they accept secured cards at closing.
Personal Check
Anyone can write a personal check for any amount, even if they don't have the money to cover the bill. When a check bounces, it means you've written a check for more money than you have, and it often takes a few days for the bank to figure this out. Lenders may require you to go to the bank to get a certified or cashier's check to cover your closing costs.
Take the first step toward the right mortgage.
Apply online for expert recommendations with real interest rates and payments.
The Bottom Line
Your Closing Disclosure lists the total amount of money you'll pay during your mortgage closing. The cash-to-close amount includes your closing costs and other fees including appraisal, attorney, insurance, inspection and application fees, plus your down payment and any additional costs. Use Rocket Mortgage® to get approved today.
See What You Qualify For
Congratulations! Based on the information you have provided, you are eligible to continue your home loan process online with Rocket Mortgage.
If a sign-in page does not automatically pop up in a new tab, click here
Related Resources
Viewing 1 - 3 of 3