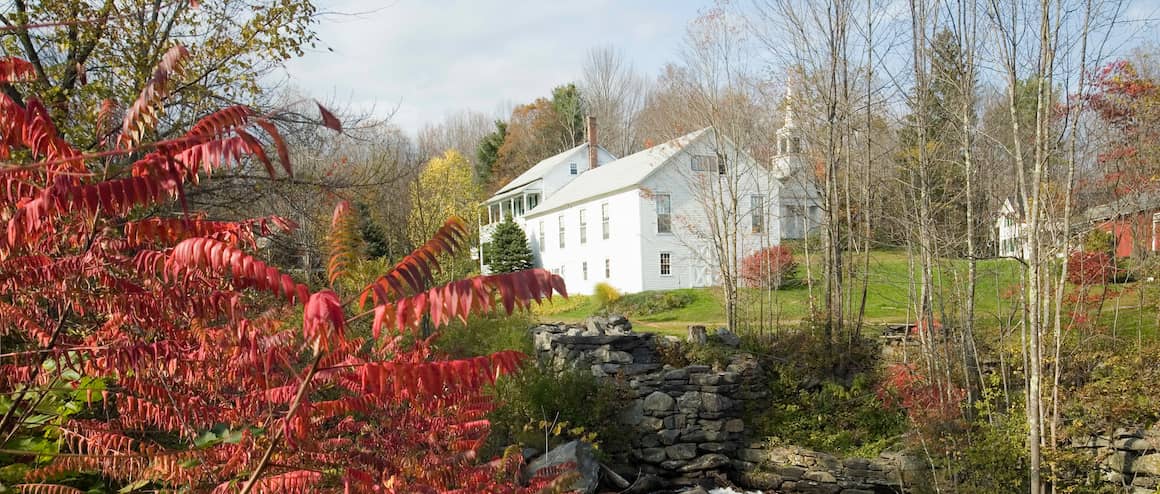 House Deed: Defined And Explained
Miranda Crace6-minute read
November 11, 2023
Share:
When you purchase a home, property ownership shifts to the buyer from the seller. There's a lot of paperwork involved to make this official, but when everything is finalized, you'll get your new house deed.
Let's take a closer look at what a house deed is, the different types of house deeds and which deed you may encounter when buying a home.
What Are House Deeds (Property Deeds)?
A deed for a house – sometimes known as a property deed – is a written document, typically drawn up by a real estate attorney, that moves property ownership from the seller (grantor) to the buyer (grantee). House deeds are important because they show who has legal ownership interest in a property.
When a home is sold, the grantor must provide the house deed to the grantee, who will likely conduct a title search to be absolutely certain the property has no liens on it. The deed is then notarized and filed as public record with the Recorder of Deeds in the county where the property is located.
How Does A Deed To A House Differ From A Title?
From time to time, people confuse the terms "house deed" and "house title" because they both pertain to property ownership rights. However, a deed is a physical, legal document while a property title is conceptual rather than tangible. It refers to the ownership rights attached to the property. A deed, on the other hand, transfers the title from the grantor to the grantee. So when you purchase a home you'll own both the title and the deed.
See What You Qualify For
Congratulations! Based on the information you have provided, you are eligible to continue your home loan process online with Rocket Mortgage.
If a sign-in page does not automatically pop up in a new tab, click here
What Does A House Deed Look Like?
A house property deed must be a written, physical document. That said, there's no standard document that is used for all real estate transactions. What any given house deed looks like can vary from state to state.
What Does A Home Deed Include?
A house deed is typically signed and notarized, but the information included in a deed can vary from one deed to the next. Each state has different requirements for what a house deed should include. Still, many property deeds contain the same types of information, including:
The grantor and grantee's name and address

A legal description of the property

Words of conveyance or a granting clause that transfers ownership to the grantee

A consideration clause that states what the grantor received in exchange for the property

The grantor's signature
Get approved to see what you can afford.
Rocket Mortgage® lets you do it all online.
Types Of Property Deeds
In general, deeds fall in one of two main categories: private or official. Most often, private deeds are used in the transfer of a property, while official deeds tend to be used when court rulings are involved.
House property deeds can be further classified by the amount of protection they provide homeowners. Below, we'll examine the types of deeds you're most apt to come across when making a home purchase or selling a house.
General Warranty Deed
A general warranty deed is used in many real estate transactions because it's one of the most secure types of deeds. Ensuring that the grantee has a clear right to the property, a general warranty deed makes certain that the property is absent of any liens, encumbrances and debts. With a general warranty deed, the buyer can have total confidence that they have complete legal ownership of the property. Special warranty deeds and quitclaim deeds don't offer grantees the same protection.
If a defect to the property's title is found later on, a grantee with a general warranty deed can sue the grantor for damages. The grantee also won't be responsible for paying off any encumbrances found after taking ownership of the property. Even if the title defect occurred before the grantor assumed property ownership, the grantor is still legally responsible.
What Does A General Warranty Deed Cover?
As mentioned, a general warranty deed imparts a full warranty of title. In most states, this includes the following covenants of title.
Covenant of the right to convey:

This ensures that the grantor can legally sell the property.

Covenant of seisin:

This guarantees that the grantor possesses legal ownership of the property.

Covenant against encumbrances:

This guarantees that the grantor has informed the grantee of any encumbrances made against the property.

Covenant of quiet enjoyment:

This guarantees that the grantee won't lose possession of the property due to third party claims of a superior title.

Covenant of warranty:

This guarantees the grantor will protect the property against any other claims of ownership.

Covenant of further assurances

: This guarantees the grantor will take any necessary action to fix any encumbrances with the title.
Special Warranty Deed
Sometimes called a limited warranty deed, covenant deed or grant deed, a special warranty deed provides grantees with some level of protection, though not as much as with a general warranty deed. A special warranty deed ensures the grantee of no encumbrances or other issues with the property resulting from the grantor's time of ownership, rather than for all time. Special warranty deeds are most often used in cases where the seller doesn't have the property's full history, such as in a:
What Does A Special Warranty Deed Cover?
A special warranty deed provides the grantee with a limited warranty of title. Essentially, the warranty is limited because it only covers the timespan that the grantor owned the property. With a special warranty deed, the grantee assumes some risk in that they would be responsible for any encumbrances that occurred before the grantor took ownership. The grantee is also unable to sue the grantor for not transferring a clear title.
Quitclaim Deed
A quitclaim deed serves to transfer a property from a grantor to a grantee, with very little protection for the grantee. This type of deed is most often used when transferring property between family members or when an error in the title needs to be fixed.
What Does A Quitclaim Deed Cover?
Of the three types of deeds discussed so far, a quitclaim deed offers grantees the least amount of protection. Quitclaim deeds simply transfer the title without any warranty of title, so if any title defects are discovered after conveyance, the grantee is the one legally responsible.
Special Purpose Deed
Special purpose deeds serve in a legal or official capacity. Like quitclaim deeds, special purpose deeds don't offer any protection to grantees. There are several types of special purpose deeds, each of which is only used in a particular instance.
Types Of Special Purpose Deeds
Let's more closely examine some of the most common types of special purpose deeds.
Sheriff's deed:

This type of deed is used to transfer ownership to a buyer at a sheriff's sale.

Tax deed:

Tax deeds are used when the ownership of a property is transferred to a government body due to delinquent property taxes.

Deed in lieu of foreclosure:

A homeowner can use a deed in lieu of foreclosure to transfer ownership of the property to their lender to avoid foreclosure proceedings.

Executor's deed:

An estate executor uses an executor's deed to transfer the ownership of a property to a grantee listed in a deceased person's will.

Administrator's deed:

Administrator's deeds are used when someone passes away without a will. A court-appointed administrator selects the grantee and uses the deed to convey ownership.

Deed of gift:

A deed of gift is used to transfer ownership from one person to another when the transaction involves no compensation.
How Do You Get The Deed To A House When Buying A Home?
When closing on a home, you should receive a copy of your house deed when the title is transferred to you. You can also request an additional copy at any time through your County Recorder's Office or Register of Deeds Office (the official name may vary by location).
Is It Possible To Make Changes To Your House Property Deed?
You'll likely need to visit your County Recorder's Office if you need to add or remove an individual to or from your house deed, change your name on the deed, update an error in the document or make any other changes. The process to get such alterations made can vary from state to state, so you may need to do some research. In some cases, you may need to present your requested changes in court since home deeds are public documents. You may also need to pay a fee to have your changes recorded.
If you're unsure if you need to make changes to your house deed or need guidance on how to start the process, a real estate attorney is likely the best person to help you.
The Bottom Line On House Deeds
A house deed is an important legal document that transfers the title, or ownership of a property, from the seller to the buyer. Most home sales involve the use of private deeds, and different types of deeds offer various levels of protection for both the buyer and seller. Still, house deeds can be confusing. A real estate attorney is likely the best person to advise you on your particular situation.
If you're brushing up on your real estate terms because you're ready to begin the home buying process, start your mortgage application online with Rocket Mortgage®. You can also speak with one of our Home Loan Experts at (833) 326-6018.
Get approved to refinance.
See expert-recommended refinance options and customize them to fit your budget.
Related Resources
Viewing 1 - 3 of 3