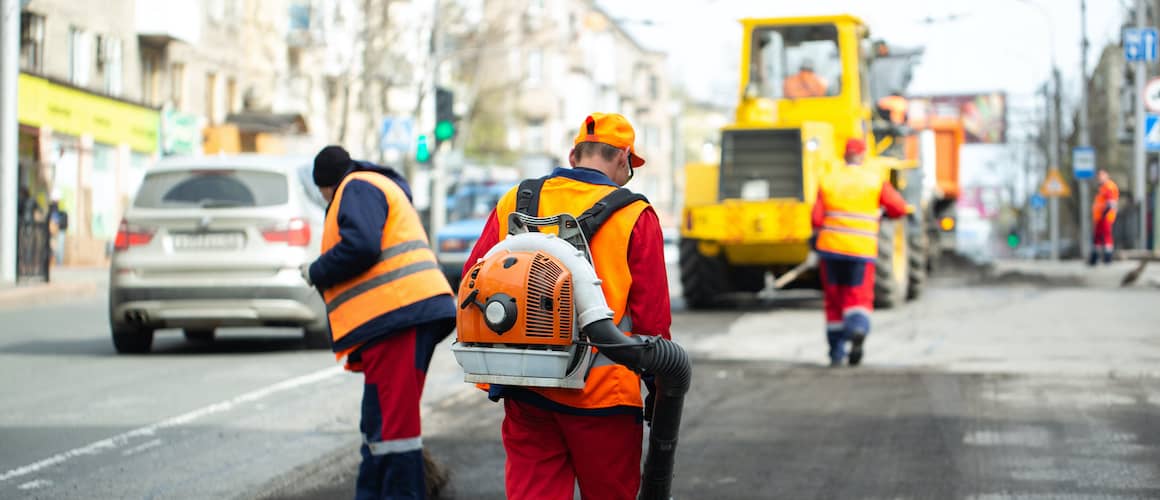 How To Get A Mortgage With A Seasonal Income
Miranda Crace6-Minute Read
June 15, 2022
Share:
If you're seasonally employed and work only part of the year, you may have trouble qualifying for a mortgage to purchase or refinance a home. Whether your work is truly seasonal, such as landscaping or snow removal, or a temporary job you do on the side, this type of employment can be categorized as sporadic.
This won't disqualify you from a mortgage, but it does make the process a little tricky. Here's what you need to know to get a mortgage with seasonal income.
Take the first step toward the right mortgage.
Apply online for expert recommendations with real interest rates and payments.
Documentation You Need To Provide
To qualify to purchase or refinance your home, you need to prove to your mortgage lender that you're a creditworthy borrower and that your income is reliable.
You'll need to provide documentation like W-2s and tax returns to show the underwriter that you have worked for the same employer – or that you have at least worked in the same line of work – for the past 2 years. Your employer must also provide documentation that indicates they'll hire you again during the following season.
Even if you've been employed for 2 years, you might not qualify if your employer can't prove a reasonable expectation that you'll be employed next season.
Can You Still Get A Mortgage Without 2 Years Work History?
Unfortunately, if you've been working less than 2 years, your income will not qualify you for a mortgage. You'll need to reapply once you can document 2 years of reliable income.
However, if you need real estate property now, you have two options as a potential home buyer:
Verify that you've provided all sources of income. If you receive Social Security benefits or any type of interest income – or if you have verifiable income from a self-employed side hustle or a second, temporary job in the off-season – you can use these income sources to help you qualify.
Consider applying for a mortgage with a spouse, family member or even a friend. Adding another person to your application may increase your chances of qualifying, as lenders will take both parties' credit scores and incomes into consideration. Some benefits of owning a home with another person include better chances of qualifying, splitting the costs of homeownership and extra help through the process.
Having the right documentation can be the difference between qualifying for a mortgage or not. Before beginning your mortgage application, make sure you have the last 2 years' W-2 forms, tax returns, pay stubs, bank statements and any other proof of compensation. You'll also need to provide verification from your employer that you'll be employed next season.
What Mortgage Loan Types Can I Apply For?
If you're applying for a mortgage based on seasonal income, you'll follow a similar process for determining eligibility as anyone with a year-round income stream. A lender is going to look at your credit history, debts, bank statements and monthly income when evaluating your mortgage loan application. But seasonal employment as a source of income also comes with its quirks.
Before we get into what qualifying income looks like for seasonal workers, we should go over the different loan programs available to you. To start looking at scenarios, check out our mortgage calculator.
Among many other options, you can get a 30-year fixed mortgage. If you're looking to pay off the loan more quickly, you might think about going from a 30- to a 15-year term.
Conventional Loan
A conventional loan can be an attractive option when you're looking at mortgage financing because you can make a down payment on a one-unit residence for as low as 3% at a competitive interest rate. If you make a down payment of less than 20%, you'll have to pay for private mortgage insurance (PMI). Unlike some other loan types, the mortgage insurance can be canceled once you reach 20% equity.
In addition to the income considerations (more on this later), you need a median FICO® Score of 620 or better. The other big advantage of conventional loans is that they're the only loan option from major investors that allows you to purchase a second home or investment property.
FHA Loan
With an FHA loan, you can finance a 1 – 4-unit primary property loan through Rocket Mortgage® with as little as 3.5% down. However, the real attraction with FHA loans comes from the fact that they're forgiving even if you have a couple of dings on your credit.
You may be able to get an FHA loan through us with a FICO® of 580 or better as long as you maintain a debt-to-income ratio (DTI) of 45% or lower. You'll also need a housing expense ratio – your mortgage payment compared to your gross income – no higher than 45%. If you have a slightly higher median credit score of 620 or higher, you may be able to qualify with a slightly higher DTI than you could with other loan options. If you want to refinance in the future, a 620 score is also required to take cash out.
The downside to FHA loans is a lifetime mortgage insurance requirement if you make a down payment of less than 10%. If you have a higher down payment, you'll still pay the mortgage insurance premiums (MIP) for 11 years.
Check out this post for more on the difference between conventional and FHA loans.
VA Loan
VA loans are available to eligible active-duty service members, qualified members of the National Guard and reservists, veterans, and eligible surviving spouses.
A big benefit of the VA loan is that no down payment is required. Additionally, VA mortgage rates are often lower than the rates you can get on other options. And, if you have a 620 median credit score, a VA loan is the only mortgage financing option offered by Rocket Mortgage that allows you to turn all of your existing home equity into cash down the line.
The VA doesn't set a minimum credit score, but lenders are free to set their own guidelines. At Rocket Mortgage, we require a 580 minimum median FICO® Score.
The only real downside to the VA loan is the funding fee, which can be paid at closing or built into the loan. This funding fee can be anywhere between 0.5 – 3.6% depending on the circumstances of your VA transaction, the amount of any down payment or existing equity, and whether it's a first or subsequent use.
Certain individuals are exempt from the VA funding fee including
Those receiving VA disability
Purple Heart recipients who have returned to active duty

Surviving spouses receiving Dependency Indemnity Compensation (DIC)
Take the first step toward the right mortgage.
Apply online for expert recommendations with real interest rates and payments.
What's The Difference Between Part-Time Income And Seasonal Income When Applying For A Mortgage?
Having part-time employment and receiving income from seasonal work might sound like the same thing, because you're working either job for only part of the time. However, a part-time job is defined as work you do for an employer throughout the year that happens to be less than a full-time, 40-hour work week. You can qualify for a mortgage with part-time work because the likelihood of receiving continuous income is high.
On the other hand, seasonal workers do jobs that are only needed at certain times of the year. For instance, if you provide seasonal help with farming or logging, or if you work for a retailer during the holiday rush, those jobs qualify as seasonal work. Working as a mall Santa or Easter bunny would also be considered seasonal employment.
The key difference is that part-time work can be done year-round and seasonal work is only done at certain times.
What Type Of Seasonal Income Can Be Used For Mortgage Loan Qualification?
The key to determining whether you can use seasonal income to qualify for a mortgage is the regularity and stability of the income. For seasonal income to qualify, you have to show a job history of working either for the same employer or two different employers in the same field for 2 consecutive years.
You should also note that, if you apply during the off-season, your lender will call your employer to complete a verification of employment and to confirm you'll be rehired next year.
Finally, if you're a seasonal employee who receives unemployment benefits when not working your seasonal job, you can qualify with that income. You just have to show a 2-year history of receiving both the seasonal income and the unemployment compensation.
What Type Of Seasonal Income Can't Be Used For Mortgage Loan Qualification?
Inconsistent seasonal income will likely disqualify you from a mortgage loan. Mortgage lenders want reasonable assurance that you'll continue receiving your seasonal income. Having one regular employer is more helpful than several jobs you work during one season of the year.
For example, let's say you work part-time for a landscaping service and as a hot dog vendor on the street. To use both jobs for mortgage qualifying income, you'd have to work both jobs for at least the past two summers. If the hot dog stand gig is a new job you started working this past year, the work history isn't long enough to use that income.
The Bottom Line
If you're a seasonal worker, the key requirement to remember when applying for a mortgage is that you must be able to demonstrate a 2-year history of consistent seasonal employment and reliable income.
If you have questions about whether your income qualifies for a mortgage or refinance, let Rocket Mortgage help guide you through the home buying process. You can start by getting preapproved today. You can also call us at (833) 326-6018.
Get approved to buy a home.
Rocket Mortgage® lets you get to house hunting sooner.
Related Resources
Viewing 1 - 3 of 3