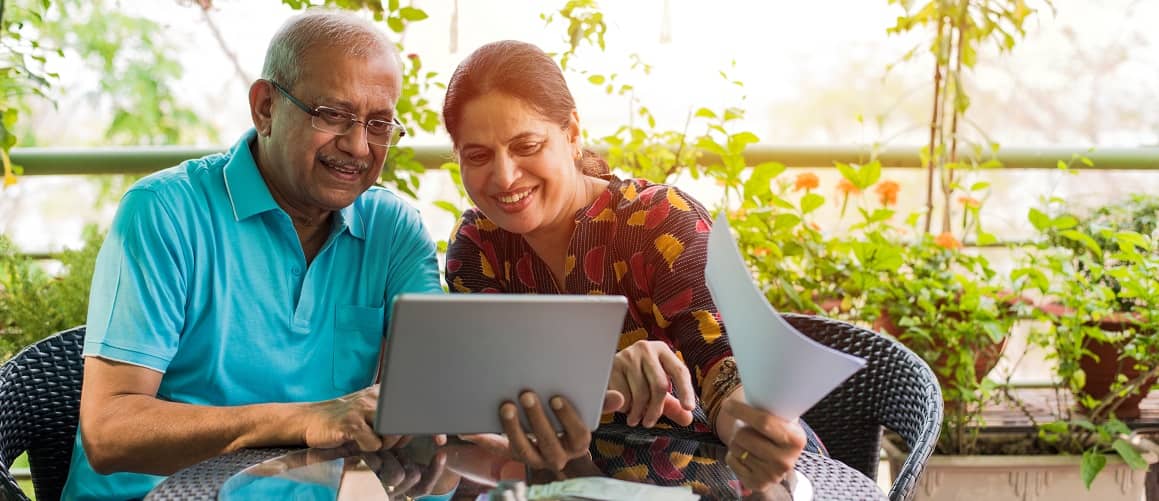 Property Tax Exemptions: Seniors, Veterans And Others Who Qualify
Sarah Sharkey3-minute read
March 05, 2021
Share:
Property taxes can be a steadily rising expense at odds with your budget. Luckily, there are some exemptions that can lower your tax burden if you qualify.
Let's take a closer look at the property tax exemptions you may qualify for.
What Is A Property Tax Exemption?
If you own a property, then you'll owe property taxes to the county or local tax authority. The amount owed is based on the assessed value of your home. So, if the value of your home continues to rise, your property tax bill will rise with it.
Property taxes can be a burden on any budget – but they can especially impact certain homeowners. With that, the government has created property tax exemption programs to assist homeowners by lowering or eliminating their property tax bill. Although the rules will vary by state, you could stand to save thousands from a property tax exemption.
Exemptions are significantly different from tax deductions available to homeowners. An exemption can help you avoid a property tax bill completely. A deduction can help you lower your tax liabilities at tax time.
Great news! Rates are still low to start 2021.
Missed your chance for historically low mortgage rates in 2020? Act now!
Who Is Exempt From Paying Property Taxes?
Some types of properties are exempt from real estate taxes. These include religious and government properties. Seniors, veterans, and those eligible for STAR (the School Tax Relief program) may qualify for exemptions, as well.
The exact exemptions you qualify for will depend on your situation and your home state.
Senior Property Tax Exemption
States often provide tax exemptions for seniors after they reach a certain age. The details vary based on the state, and there are often residency and income restrictions. Some of the statutes just defer the taxes until the property is sold.
You'll have to read the fine print, but it's still worth looking into the tax laws in your area.
Veteran Property Tax Exemption
Service members and veterans are often able to exempt themselves from various taxes, including property tax. The details vary widely by what state you're in, but it's definitely worth checking on. Depending on your situation, you may be able to exempt a certain amount of property value or even get a complete waiver from property taxes. In either case, that could potentially save you thousands.
Disability Exemptions
If you're a person with a disability, you may be able to get relief from some portion of your property taxes. In this case, there's a wide variation in local policies.
Regardless of whether you qualify for property tax relief, there are a variety of potential exemptions and credits you could take a look at in other areas of your taxes. For example, home modifications to provide for ramp access or to make it easier to get around inside the house could be deductible on your taxes as medical expenses.
Homestead Exemptions
If you're using a home as a primary residence, you may qualify for a homestead exemption. The majority of states have a homestead property tax exemption that allows you to protect a certain amount of the value of your primary property from taxes. This can be structured to either allow you to exclude a flat amount or a percentage of your taxable value.
Depending on your state, you may be able to protect $5,000 – $500,000 of your property's value. A handful of states, including New Jersey, don't offer any homestead exemption.
Some states will offer an even larger homestead exemption for married couples and joint owners. This can allow you to save even more on property taxes.
Claiming Multiple Exemptions
Depending on where you live, you may be able to claim multiple property tax exemptions. Although different states have different rules, many will allow you to claim more than one exemption.
If you aren't sure about the exemptions available for you in your state, take a minute to check out your state's revenue website. Beyond the information available at the state-wide level, you can consult with your local tax collector's office. If you cannot find the answers you need, then give the tax collector's office a call for further guidance or discuss your options with a tax professional.
Save Money With An Exemption
If you determine that you're eligible for an exemption, take action to file the paperwork as soon as possible. You might be able to save thousands of dollars through a couple of minutes of research and a quick filing process. Although the exact amount you're able to save will depend on your home state and your property, it is definitely worth taking a closer look at your options.
If you're looking for more ways to make homeownership more affordable, then consider applying to refinance. A refinance into a mortgage with a lower interest rate could save you thousands over the lifetime of your loan with a lower monthly payment. Another option for senior homeowners is to take out a reverse mortgage, which can help to ease the burden of homeownership costs. Rocket Mortgage® does not offer reverse mortgages.
However, property tax exemptions are a great way to potentially save thousands with just a small amount of paperwork.
Low rates were a big story in 2020. It was a great year to refinance!
Great news about 2021 so far: Rates are still relatively low.