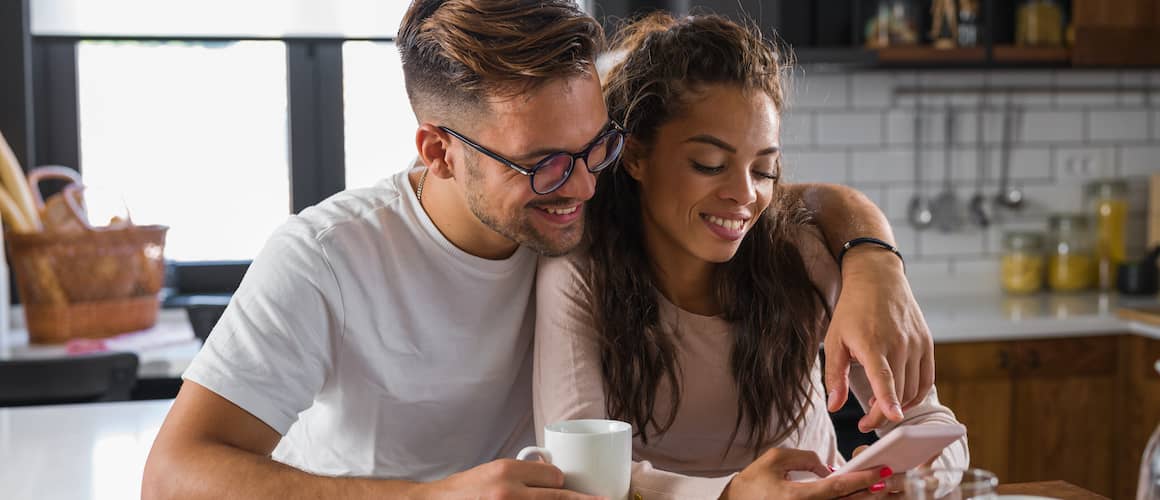 How Much Rent Can I Afford? A Quick Guide
Sarah Sharkey5-minute read
June 27, 2023
Share:
Keeping a roof over your head is vital, and it's an expense you can't skip. But when mapping out your budget, it's often hard to know how much to spend on rent. Before you dive into apartment hunting and creating your rent budget, let's explore how to figure out how much you should pay for rent. We'll also look at a ballpark estimate for additional rental costs.
How Much Should You Pay For Rent?
When figuring out how much rent you can afford, consider your income, monthly expenses and the average cost of rent in your area. Ideally, your rent will equal 30% or less of your gross monthly income. In addition to your monthly rent payment, this 30% should encompass other associated rental costs like your renters insurance and security deposit.
Read on for three methods you can use to figure out how much you should spend on rent.
The 30% Rule
Called "The 30% Rule," this standard helps renters avoid overspending on housing. It stems from guidance given by the Census Bureau and the U.S. Department of Housing and Urban Development (HUD) that considers households that spend more than 30% of their gross income on housing as cost-burdened.
Households paying more than 30% of their income on housing may struggle to get ahead on other financial goals due to their oversized housing costs. For renters, the 30% rule means 30% of their pay should cover all of their rental costs. Beyond the rent payment itself, other rental costs include renters insurance and utility bills.
Of course, spending less than 30% of your income on rent is unrealistic in some markets. Sometimes, it's next to impossible to find an apartment that fits these rent budget parameters. That's especially true in high-cost-of-living areas and with young renters moving out on their own for the first time.
The 50/30/20 Rule
The 50/30/20 rule takes a different approach to budgeting. With this budgeting style, the rule breaks down as follows:
Budget 50% for necessities.

Necessities are what you truly can't live without. The monthly expenses you can't avoid likely include rent, car payments, groceries, health insurance, utilities and minimum debt payments.

Budget 30% for wants.

The non-necessities in your spending include items and activities like dining out, streaming services and travel for purposes of leisure. Any purchase that's optional falls into this category.

Budget 20% for savings.

The remaining 20% of your budget is allocated toward saving or accelerated debt repayment.
Of course, you have the option to rework this budget based on your goals. For example, if you want to eliminate your debt faster, you might skip discretionary purchases and put those funds toward repayment.
As for rent, the other necessities in your life will impact how much you can spend. For example, someone with a significant monthly debt repayment obligation might not be able to spend 30% of their income on rent.
Rent-To-Income Ratio
When determining how much to spend on rent, playing around with the rent-to-income ratio is helpful. Running the numbers can help you avoid overspending on rent.
Here's an example to consider:
Rent payment:

$900

Utilities:

$70

Renters insurance:

$30

Total rental costs:

$1,000

Take-home income:

$4,000

Rent-to-income ratio:

25%
A 25% rent-to-income ratio is a healthy balance for many households. But you'll need to look at all of your expenses to determine how much you can comfortably afford to pay in rent.
Other Renter Costs To Consider
When finding a new rental place to call home, you'll need to consider more than just the monthly rent price. Most renters find a lengthy list of other expenses when settling into their new rental. Here's a look at some of the costs you might encounter:
Security deposit:

A security deposit is usually an upfront amount of money the tenant pays to the landlord. It's refundable, but the landlord may keep it if the tenant fails to uphold the terms of the lease.

Moving costs:

Whether you're moving across town or across the country, moving costs can add up. Price out your options before moving forward.

Utilities:

Typically, the tenant is responsible for paying the utilities like water and electric.

Application, pet and parking fees:

Many landlords charge an application fee to start the process. If you have a pet, you should expect a fee to cover any damage your pet might cause. Finally, parking fees are another expense to consider for tenants in cities where parking is a hot commodity.

Renters insurance:

Renters insurance protects your belongings against loss or damage. Although you hope to never need this coverage, it's a helpful safety net.
Rent Affordability FAQs
Let's answer some frequently asked questions about how much you should spend on rent.
How can I calculate how much rent I can afford?
There are a couple ways you can assess how much rent you can afford. One way is to follow the 30% rule. Another is to budget with the 50/30/20 rule. And yet another is to examine your rent-to-income ratio. How much you can pay is ultimately a judgment call on your part, but it's important to make sure you can afford your rent payment each month.
How much of my monthly income should go toward rent?
A good guideline to follow is the 30% rule. With the 30% rule, all of your rental costs should be covered by 30% of your take-home pay. This should include any renters insurance and utility bills you'll have to pay.
What is a good rent-to-income ratio?
A 25% rent-to-income ratio is considered a good ratio for most people. But it's important to examine all of your monthly expenses to determine how much you can reasonably afford to pay in rent.
Will the amount of rent I pay monthly ever change?
Landlords always have the ability to change how much you owe them in rent each month. If they decide to change your monthly rent, it'll likely be an increase. However, it's important to note that landlords need to give you notice before such a change occurs. This is another factor to consider if the rent amount you're paying now is the highest amount you'd be able to afford. If that amount ever increased, you might find yourself looking for a new place to live.
The Bottom Line: How Much Rent You Can Afford Depends on Your Financial Situation
When finding a rental place, you'll likely encounter other expenses and fees along the way. While both the 30% rule and the 50/30/20 budget are helpful rules of thumb for how much you should spend on rent, carefully look over your budget to determine how much you can truly afford on rent before applying for your next apartment.
If your finances are in order and you're looking to move into a more permanent place you can call home, perhaps you're ready to buy a house. If so, start the mortgage application process with Rocket Mortgage®.
Get approved to refinance.
See expert-recommended refinance options and customize them to fit your budget.
Related Resources
Viewing 1 - 3 of 3