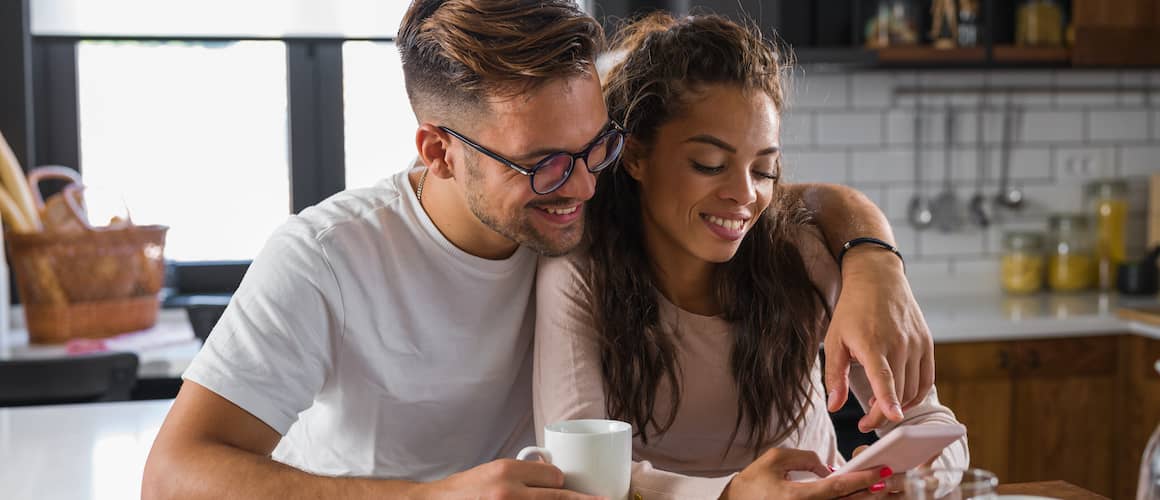 How Much Should You Spend On Rent?
Sarah Sharkey4-minute read
February 19, 2023
Share:
Keeping a roof over your head is a vital expense. But when mapping out your budget, it's often tricky to answer the question of how much to spend on rent. Before you dive into apartment hunting and creating your budget, let's explore a ballpark estimate of your ideal rental costs.
How Much Should You Pay For Rent?
When figuring out how much you should spend on rent, consider your income, your monthly expenses, and the average cost of rent in your area. Ideally, your rent will equal 30% or less when compared to your monthly income. In addition to your monthly rent payment, this 30% should encompass other associated rental costs like your renters insurance and security deposit.
Using The 30% Rule
Called "The 30% Rule," this standard helps renters avoid overspending on housing. It stems from guidance given by the Census Bureau and the U.S. Department of Housing and Urban Development (HUD) that considers households that spend more than 30% of their gross income on housing as cost-burdened.
Households paying more than 30% of their income on housing may struggle to get ahead on other financial goals due to their oversized housing costs. For renters, the 30% rule means all of their rental costs should be covered by 30% of their take-home pay. Beyond the rent payment itself, other rental costs include renters insurance and utility bills.
Of course, in some markets spending less than 30% of your income on rent is unrealistic. Sometimes, it's next to impossible to find an apartment that fits your strict budget parameters. That's especially true in high-cost-of-living areas and young renters breaking out on their own for the first time.
Using The 50/30/20 Rule
The 50/30/20 rule takes a different approach to budgeting. In this budgeting style, the rule breaks down as follows:
Budget 50% for necessities: Necessities include things that you truly cannot live without. The monthly expenses you can't avoid might include rent, car payments, groceries, health insurance, utilities, and minimum debt payments. If you have a large amount of debt, this might push the amount you have available for rent lower. But if you limit your other necessary expenses, you could have some wiggle room to pay more for an apartment.
Budget 30% for wants: The non-necessities in your spending include things like dining out, streaming services, travel, gifts, and more. Any purchase that is optional falls into this category.
Budget 20% for savings: Last but not least, the remaining 20% of your budget is allocated toward saving or accelerated debt repayment.
Of course, you have the option to rework this budget based on your goals. For example, if you want to eliminate your debt faster, then you might skip discretionary purchases to put those funds toward repayment.
In terms of rent, the other necessities in your life will impact how much you can spend. For example, someone with a significant monthly debt repayment obligation might not be able to spend 30% of their income on rent.
Rent-To-Income Ratio
When determining how to spend on rent, playing around with the rent-to-income ratio is helpful. Running the numbers can help you avoid overspending on your rental home.
Here's an example to consider:
Rent payment: $900
Utilities: $70
Renters insurance: $30
Total rental costs: $1,000
Take-home income: $4,000
Rent-to-income ratio: 25%
A 25% rent-to-income ratio is a healthy balance for many households. But you'll need to look at all of your expenses to determine how much you can comfortably afford to pay in rent.
See What You Qualify For
Congratulations! Based on the information you have provided, you are eligible to continue your home loan process online with Rocket Mortgage.
If a sign-in page does not automatically pop up in a new tab, click here
Other Renter Costs To Consider
When finding a new rental place to call home, you'll need to consider more than just the monthly rent price. Most renters find a lengthy list of other expenses when settling into their new rental. Here's a look at some of the costs you might encounter:
Security deposit: A security deposit is usually an upfront amount of money the tenant pays to the landlord. It is refundable. But the landlord may keep it if the tenant fails to uphold the terms of the lease.
Moving fees: Whether you are moving across town or across the country, moving fees can add up. Price out your options before moving forward.
Utilities: Typically, the tenant is responsible for utilities like water and eclectic.
Application, pet and parking fees: Many landlords charge an application fee to start the process. If you have a pet, you should expect a fee to cover any damage your pet might cause. Finally, parking fees are another expense to consider for tenants in cities where parking is a hot commodity.
Renters insurance: Renter's insurance protects your belongings against loss or damage. Although you hope to never need this coverage, it's a helpful safety net.
The Bottom Line
Everyone needs a place to call home. When finding a rental place, there are many fees along the way. While both the 30% rule and the 50/30/20 budget are helpful rules of thumb for how much you should spend on rent. Before applying for your next apartment, look over your budget to determine how much you can truly afford on rent.
If you are ready to move into a more permanent place to call home, those with the right financial picture might be ready to buy a house. If you are looking to buy a property, start the mortgage application process with Rocket Mortgage®.
Get approved to refinance.
See expert-recommended refinance options and customize them to fit your budget.
Related Resources
Viewing 1 - 3 of 3