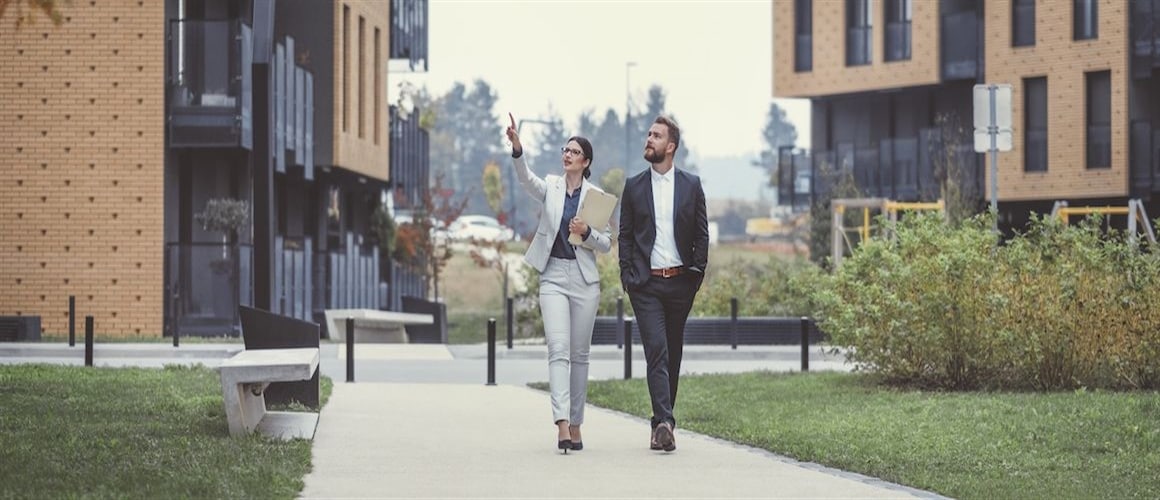 Rent-To-Own Homes: What Are They, And How Do They Work?
Victoria Araj6-minute read
October 19, 2021
Share:
There are pros and cons to both buying and renting.
On one hand, buying a house can be difficult if you don't have the money needed for a down payment, closing costs and inevitable repairs. On the other hand, renting doesn't help you build equity – or bring you any closer to becoming a homeowner.
Rent-to-own homes seem to promise the best of both buying and renting, but are they a good idea? Let's go over what rent-to-own homes are and how they work, to help you decide if one might be a good option for you.
What Is A Rent-To-Own Home?
A rent-to-own home is a special type of agreement that allows you to buy a home after a few years of renting.
In a rent-to-own contract, you pay a bit more in rent than the fair market value. This extra money then becomes your down payment at the end of the lease. You may or may not have to pay an "option fee" of 2% – 7% of the home's value to hold the option of buying the house.
If you don't buy the property at the end of the lease, you lose your extra payments.
How Does Rent-To-Own Work?
Renting-to-own means you rent a property and make progress toward eventually owning it, should you decide to buy the home when the lease is up. Every month, a portion of the rent you pay to the homeowner goes toward a down payment on the home. You have the option to use the money that's accrued to buy the home at the end of your lease period.
The Pros Of Rent-To-Own Homes
Renting-to-own can be a great way to save money for a down payment and give that home a test drive to make sure you like it. The percentage of your rent that goes toward a down payment depends on the specifics laid out in your contract. But again, the monthly lease amount you pay is higher than fair market value, as the extra money goes toward your eventual down payment.
For example, let's say that you rent a home worth $200,000 for $1,500 a month. Let's also say that $250 of your monthly rent payment goes toward a fund for an eventual down payment. If you rent the home for 24 months, you'll have $6,000 saved in the bank at the end of your lease. That's a 3% down payment, which is a great start toward getting a mortgage to own the home.
Most rent-to-own agreements split repairing responsibilities between the tenant and the landlord. You may agree to cover the costs of small repairs while your landlord agrees to cover large repairs. This can be beneficial if you want to buy a home but don't have enough money coming in to cover large repair bills.
At the end of your lease, you have two options: you can buy the property or you can move into another home. If you decide to move forward with the purchase, you'll get a home loan through a qualified lender and follow the standard homebuying process. Any money that you accrued in a down payment will go to your lender.
The Cons Of Rent-To-Own Homes
The biggest disadvantage of rent-to-own homes is, if you choose not to buy the home, you forfeit any money that you paid in rent to the homeowner – plus the option fee, if your agreement required one.
You also relinquish your right to the property if you want to buy the home but can't get a loan. The homeowner may then put the home up for rent again or choose to sell it. For this reason, it's crucial to make sure that you'll be ready to buy the home at the end of your lease and that you can qualify for a home loan.
Types Of Rent-To-Own Contracts
There are two major types of rent-to-own agreements: lease-option and lease-purchase.
Both choices are similar since they both allow you to lease a home for 1 – 3 years and then buy it at the end of the term. But there are some contractual differences between the two that you should know, so let's take a look.
Lease-Option Agreement
Lease-option agreements require you to pay the homeowner an option fee when you sign. Most option fees cost around 2% – 7% of the total price of the home. Your option fee is not often set in stone, so feel free to work with the homeowner or property management company to negotiate a lower fee.
The rent money (rent credits) you saved over the course of your lease goes toward your down payment if you buy the home. You can work with the seller to agree on a fair purchase price after your lease expires. This process usually involves an appraisal to determine how much the home is worth. In most cases, your option fee goes to reduce the purchase price of the property.
You can walk away from the option and allow it to expire if you choose not to buy the property. However, doing so will forfeit both your option fee and your rent credits.
Lease-Purchase Agreement
A lease-purchase agreement works in almost the same way as a lease-option agreement. You still lease the home for a few years and put a certain percentage of your rent toward a down payment to buy the home.
However, when you enter a lease-purchase agreement, you have an obligation to buy the home at the end of the lease.
You and the seller agree to a purchase price when you sign the lease. You and the owner might agree to a price before you enter the contract, or you can specify a date for an appraisal and agree on a price then. After you and the homeowner come to an agreement, you start your lease.
Setting a price beforehand gives you a better idea of how much money you'll need in a loan. Choosing a lease-purchase agreement means you should start shopping for a loan while you're living in the home or as soon as you agree on a price.
You'll give up your claim to the home and all your rent credit you've accumulated if you cannot get funding for your home by the end of the lease. The homeowner can also sue you for breach of contract if you don't buy the home.
Lease-Option Vs. Lease-Purchase
Should you choose a lease-option agreement or a lease-purchase agreement? The answer depends on the real estate market.
In a market where home prices are rising, locking down a price for your home will help you build even more equity in your home over the course of your lease. If home prices are stagnating or depreciating, you may want to pay for the option to have an appraisal at the end of your lease.
Talk with a local real estate agent before you make your decision.
When Rent-To-Own Works
Are you considering choosing a rent-to-own lease? Here are a few situations in which it can be beneficial:
You need time to improve your credit score: Your

credit score

influences how easy it is to get a mortgage. A higher credit score also gives you access to a variety of loan products and lower interest rates. Do you need more time to build up your credit score? A rent-to-own property can give you just that.
You need more time to save for a down payment: Taking a rent-to-own deal also gives you more time to save up a down payment. You can potentially save thousands of dollars over time by avoiding

private mortgage insurance

if you save money in addition to what you get in rent credit.
You don't think you can save on your own: Do you tend to spend your whole paycheck as soon as you get it? If so, a forced savings plan might be able to help you finally start taking steps toward homeownership.
You know where you want to live: Rent-to-own leases work best when you know exactly where you want to live. Whether your home is in an area with a great school district or your neighborhood has perfect access to public transportation, you should know for sure that you want to live in that specific area when you sign a rent-to-own lease.
When Rent-To-Own Doesn't Work
Rent-to-own leases aren't right for everyone and every situation. Here are some situations in which you might not want to choose a rent-to-own lease:
You aren't sure you'll be able to get a loan: Continue renting if you aren't sure you'll be able to get a loan at the end of your lease. Bankruptcies, foreclosures and repossessions on your credit report can all stop you from qualifying for a loan.
You don't have a plan to raise your credit score: Is a low credit score stopping you from getting a mortgage? If so, a rent-to-own lease can give you more time to raise your score. Create a plan to raise your score and put it into action before you sign on your lease.
You're frequently late on rent: Many rent-to-own leases stipulate that you lose your monthly rent credit if you're late paying your rent, even by a day or two. If you're the type of person who's always paying late, you might want to save a few months' worth of rent before you sign on a rent-to-own property.
You aren't sure where you want to live. You should think of signing a rent-to-own lease the same way you would when you buy a home. Be sure you want to live in that exact house.
Summary
Rent-to-own leases can help potential homebuyers make progress toward owning a home if they don't have the money or the credit score to get a loan right now. However, there are definite risks and downsides to this approach. Have a plan of action in place before you sign on a rent-to-own lease, or else you might lose money. Also, avoid rent-to-own leases if you're still deciding where you'd like to settle down.
Ready to buy a home? Get started today.
Find out what you can afford.
Use Rocket Mortgage® to see your maximum home price and get an online approval decision.