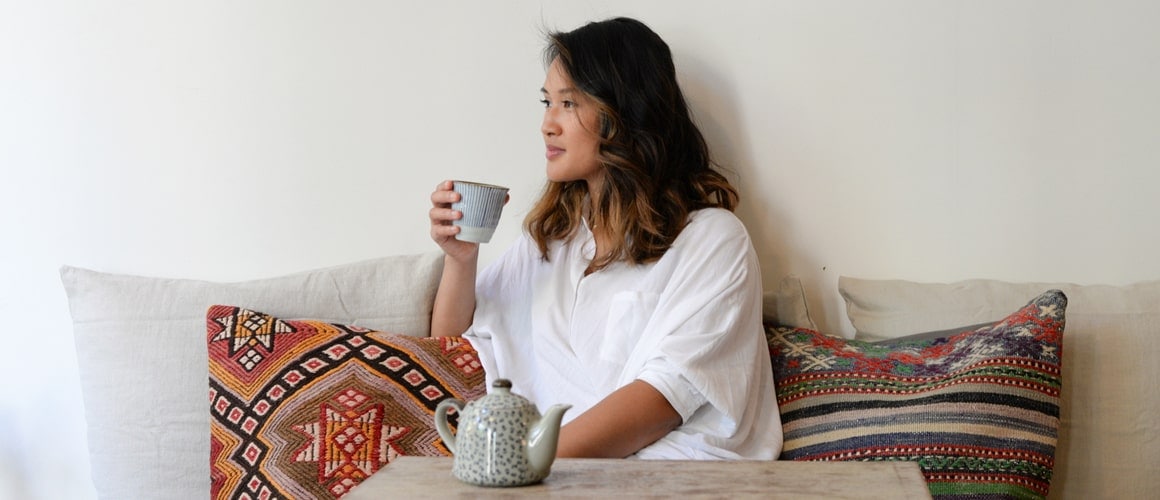 Rent Vs. Buy Calculator: How To Choose Between Renting And Buying
Dan Rafter9-minute read
July 12, 2023
Share:
It's a big decision: Should you buy a home or rent an apartment or single-family residence? As with all big decisions, there are plenty of pros and cons with either approach. One of the most important factors, though, is the cost of renting or buying in the neighborhoods in which you want to live.
An online rent vs. buy calculator can help: These calculators are a key tool in determining whether you'll spend more money renting or buying. They can also tell you whether owning becomes less expensive than renting after a certain number of years.
Remember, though: While cost is an important factor, it's not the only one you should consider when debating whether it makes more sense for you to buy or rent.
Rent Vs. Buy Calculator
A rent versus buy calculator helps you calculate whether it is more affordable to rent or buy a home depending on the size of your mortgage payment, your monthly apartment rent and your three-digit credit score – among other factors.
A good example? This rent versus buy calculator offered by Rocket Mortgage®. You'll enter the purchase price you expect to spend on a home, the dollar or percentage amount of your down payment, your FICO® credit score, the interest rate you expect to pay for your mortgage and your current monthly apartment rent.
Here's an example of how Rocket Mortgage's rent versus buy calculator works. Say you expect to buy a home for $377,360. You'd enter that figure in the "Purchase Price" box. If you expect to come up with a down payment of 20%, you'll enter that in the "Down Payment" box. Next, enter your credit score – choosing from "below average" to "excellent" in the drop-down menu in the "Credit Score" box. For this example, select "Excellent" for your credit score.
Next, type in the interest you expect to pay with your mortgage in the "Interest Rate" box. For our example, you can use 6.875%. Finally, input your monthly apartment rent in the "Monthly Rent" box. For this example, use $3,019.
Click the "Calculate" button and Rocket Mortgage tells you that after 2 years, buying a home will be cheaper than renting in your financial situation.
As the calculator says, renting will cost you $3,392 a month while buying a home will cost you $2,887, making renting $505 more expensive a month. The reason it takes 2 years for buying to be more affordable is that you'll pay closing costs when you get a mortgage. These can run 3% to 6% of your total loan amount, when you close on a mortgage loan. Because of these additional costs, it takes time for buying to become less expensive than renting.
Of course, the results of a rent versus buy calculator don't tell the whole story of whether owning or renting is more affordable. Maintaining a home and paying for repairs can be expensive, and that can eat into any savings you might get from a lower monthly mortgage payment.
See What You Qualify For
Congratulations! Based on the information you have provided, you are eligible to continue your home loan process online with Rocket Mortgage.
If a sign-in page does not automatically pop up in a new tab, click here
Is It Better To Rent Or Buy A House?
The bad news? There is no simple answer to the rent-versus-buy decision. Even if it's cheaper to buy a home in your neighborhood in the long term, this doesn't mean that buying is the better choice for you. You'll need to first consider your own personal and financial situation.
Maybe you only plan to live in your new home for 2 years. Renting might make more sense because taking out a mortgage and buying a home might be too much work and money, if you are only staying put for such a short time.
Maybe you don't want to worry about mowing your lawn, shoveling snow or fixing every leaky faucet or cracked ceiling. Again, this might mean that renting is a better choice.
But if you plan to stay in your home for 5 years or more, buying might make more sense. One of the big reasons is because of equity.
When you own a home, you'll build equity over time. Equity is the difference between what you owe on your mortgage and how much your home is worth. If your home is worth $375,000 and you owe $200,000 on your mortgage, you have $175,000 in equity.
Equity is useful if you want to tackle a big project or consolidate debt. You can borrow against your home's equity in the form of home equity loans or lines of credit, using the funds from these loans to pay for everything from home repairs to a child's college tuition. You can also use home equity funds to pay off high-interest-rate credit card debt. While Rocket Mortgage does offer home equity loans, it does not currently offer home equity lines of credit (HELOCs).
Equity matters when you sell your home, too. The more equity you have when you sell, the greater the profit you'll earn. If you don't buy a home and you rent instead,, you won't build any equity.
Buying Vs. Renting A Home: 3 Factors To Consider
As with every major financial decision you make, you'll need to consider several factors when deciding whether to buy a home or rent an apartment or single-family home.
1. The Costs Involved With Renting And Buying
When calculating whether it's more expensive to rent or buy, it's easy to simply compare the payments you'll make each month. But looking only at your mortgage payment or rent checks isn't an accurate way to gauge the costs of renting or buying. That's because there are other costs associated with both ways of living.
When you buy a home, you'll need to pay for maintenance, repairs, property taxes and homeowners insurance. These costs aren't cheap. Consider maintenance: as a general rule of thumb, you should budget from 1% to 4% of your home's purchase price every year for maintenance and repair.
When you rent, you have less control over how much you spend each month. At the end of your lease, your landlord could boost your monthly rent. You also lose out on the chance to build equity, a benefit you do get when buying a home.
2. Your Financial Situation
It's important, too, to consider your financial situation and goals.
Maybe you don't have enough savings to afford a down payment or to cover the closing costs of a mortgage. These are the fees your lender and others charge for originating your loan and can run from 3% to 6% of your total loan amount, a hefty sum. You might need to rent while you build your savings.
Or maybe your three-digit FICO® credit score is low. If yours is, your lender will charge you a higher interest rate on your mortgage, which will boost the size of your monthly home loan payment. It might make sense, then, to rent until you can boost your credit score.
3. Your Future Plans
The number of years you plan on staying in your home should play a big factor in your rent-versus-buy decision, as well. It's important to think about where you want to be in 5 years.
Maybe you'd like to get married and start a family. You might decide to rent now before buying the home in which you'll raise your family. Or maybe you're angling for a job across the country. Renting now might be the better choice before you buy a single-family home.
You might, though, be ready to put down roots in a community and envision yourself living in the same home for more than 5 years. If that's the case, buying a home now might be the better decision. That way, you can start building equity now.
Don't let a lease keep you from getting "the one."
Use Rocket HomesSM to see the latest home listings near you.
The Pros and Cons of Renting And Buying
Here's a quick guide to the advantages and disadvantages of renting or buying. This table can give you a quick look at which choice might be best for you. Keep reading after the table, though, to learn more about these pros and cons.
| | | |
| --- | --- | --- |
| Pros and cons: | Renting | Buying |
| Con: More upfront costs | | ✓ |
| Con: Expensive maintenance costs | | ✓ |
| Pro: More flexibility to move | ✓ | |
| Pro: Ability to build equity | | ✓ |
| Con: Fluctuating monthly payment amount | ✓ | |
| Pro: More tax deductions | | ✓ |
The Pros And Cons Of Renting
There are both benefits and drawbacks to renting. Here are some of the most important ones:
Pros
Lower upfront costs: You won't need a big down payment when renting an apartment. That's an important benefit because down payments can be costly: A down payment of 5% on a home costing $350,000 comes out to $17,500. You won't have to build nearly as much savings when renting an apartment, though you might have to come up with a security deposit and an extra month's worth of rent when signing your lease.


Fewer maintenance expenses: When something breaks in a home that you own, you'll have to fix it yourself or hire someone to do it for you. When you're renting, you simply call your landlord. This can save you plenty of dollars throughout the year. You also likely won't have to worry about buying lawnmowers, shovels or other outdoor maintenance equipment. Your apartment's property management company will take care of these expenses, and costs, for you.


More flexibility to move: When renting, you can move whenever your lease ends. You won't have to worry about staging a home or selling a property. This gives you more freedom to move across the country when you're ready.
Cons
No chance to build equity: You won't build equity when renting. Instead, you'll send your monthly rent payment to your landlord, helping your landlord build wealth. If you instead buy a home, each of your monthly mortgage payments will help build equity and wealth.


Possible changes in monthly payment amount: There is less certainty with your monthly payments when renting. If you take out a fixed-rate mortgage loan, your monthly payment will remain basically the same throughout the life of your loan – though it can rise or fall slightly depending on your taxes and insurance payments. When renting, though, your landlord can raise your monthly rent whenever your lease ends.


Fewer tax deductions: When you own a home you can claim key tax deductions, such as those for mortgage interest and property taxes. When renting, though, you'll miss out on these deductions and the chance to lower the income taxes that you pay each year.
The Pros And Cons Of Buying
It often makes sense to buy a home, condo or townhouse when you want to live in an area for longer than 5 years. This will give you enough time to build a significant amount of equity in your home so that when you're ready to sell, you'll boost your odds of earning a solid profit. It can also make sense to buy when you have a higher credit score. This way, you'll earn a lower interest rate on your loan, which could push your mortgage payment even lower than the average apartment rent in your area.
Pros
The ability to build equity: When you own a home, you can build equity in two ways: When you make your mortgage payment each month, you also reduce your loan's principal balance and, hopefully, boost your equity, as long as your home isn't losing value. You might also gain equity if your home's value rises. Once you have enough equity, you can borrow against it in the form of home equity loans. Equity is important when you're selling, too. If you have a significant amount of equity, you could make a solid profit when it's time to sell.


Stable monthly payments: With a fixed-rate mortgage, your monthly mortgage payments typically won't rise significantly throughout the life of your loan. Your payment may rise or fall if your property taxes or homeowners insurance costs increase or decrease and you're paying into an escrow account to cover these bills. But even if your taxes and insurance increase, your monthly payment usually won't jump much. The same isn't guaranteed for your monthly rent payment when you sign a new lease with your landlord.


Mortgage interest deduction: You can deduct the interest you pay each year on up to $750,000 of mortgage debt when you file your federal income taxes, something that could reduce your overall tax bill. If you took out your mortgage on December 15, 2017, or earlier, you can deduct the interest you pay on up to $1 million of mortgage debt. To claim this deduction, you'll need to itemize your deductions on your taxes. You can't claim the standard deduction and still deduct your mortgage interest. You'll need to determine whether the standard deduction will bring more tax savings than itemizing and claiming the mortgage interest deduction.
Cons
More upfront costs: Buying a home isn't cheap, and requires plenty of money upfront. You'll need to pay a down payment and cover the closing costs of your loan. Say you are taking out a mortgage of $375,000. A down payment of 5% would cost $18,750. Closing costs on a loan usually average from 3% to 6%, so you'd pay from $11,250 to $22,500 to close that same loan. And lenders might require that you have enough in your savings after these fees to cover at least two monthly mortgage payments.


Required maintenance and repair costs: Homeowners should expect to spend at least 1% of their home's original purchase price on maintenance and repairs each year. If your home sold for $300,000, expect to spend $3,000 a year on maintenance and repairs.


Less flexibility to move: Moving isn't as easy when you own a home. Selling a home takes time and money. You might need to hire a stager to make your home look appealing to potential buyers. You'll need to find a real estate agent to market your property. You'll need patience, too, as you wait for the right offer.
The Bottom Line: A Rent Vs. Mortgage Calculator Can Help You Make An Informed Decision
Deciding whether to rent an apartment or buy a home is not easy. The key to making the right decision is to consider all the factors involved, everything from the cost of buying versus renting to your financial health, goals and future plans. If you've analyzed these factors and have decided to buy, you can start the mortgage process with us.
Get approved to buy a home.
Rocket Mortgage® lets you get to house hunting sooner.
Related Resources
Viewing 1 - 3 of 3