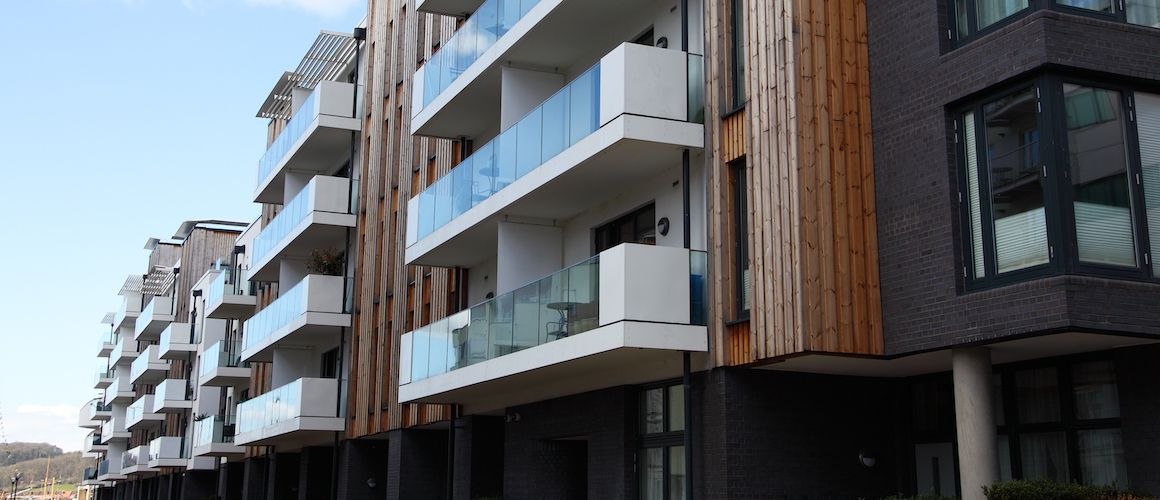 Condo Vs. Co-Op: Know The Difference
Andrew Dehan6-minute read
September 07, 2021
Share:
Disclosure: This post contains affiliate links, which means we receive a commission if you click a link and purchase something that we have recommended. Please check out our disclosure policy for more details.
If you're wondering about the differences between condos and co-ops, you're not alone. These housing types are commonly confused – and, to be fair, they can look fairly similar at first glance.
A condominium, or "condo," refers to a private residence located inside a shared building or complex that individual owners can purchase. While a housing cooperative (co-op) is also contained inside a larger structure, its residents don't actually own their living spaces and only have proprietary leases giving them the right to live there.
We'll take a more in-depth look at the pros and cons of a co-op versus a condo before digging into the main differences within the home buying process to help you decide which is right for you.
What Is A Condo?
As stated above, a condominium is a privately owned piece of real estate within a condo building or community.
When purchasing a condo, you agree to own the interior. The exterior of this type of residential property belongs to a condo association. Your condo association handles things like maintaining lawns and landscaping, handling upkeep in common areas and repairing damage to the exterior of your home.
You pay special fees, called "common charges," in exchange for these services. Condo fees can vary widely depending on where you live, the size of your home and the types of common areas you can access.
Condo associations function like homeowners associations (HOAs). These associations handle maintenance issues and create bylaws for the community to follow. A condo association can put rules in place such as the types of pets condo owners can have, quiet hours and use of common areas. It's important to know the rules of the condo association before you move in.
A condo is a great option if you don't want to spend time and effort maintaining the property. Condos are popular in the outskirts of major cities and are usually less expensive than buying a house, which means they're a great option for homeowners on a budget.
Get approved to buy a home.
Rocket Mortgage® lets you get to house hunting sooner.
What Is A Co-Op?
A co-op is a type of housing owned and operated by a corporation. The corporation owns every part of the home, including the interior, exterior and common spaces. Co-ops are popular in large cities where the cost of living is high, like New York City.
You don't buy a piece of real property when you buy a co-op. Instead, you buy shares of the corporation that owns the building. If you buy enough shares of the corporation, you're entitled to living space within the property. Generally, the more shares you own, the larger the living space you'll be able to get.
So, who owns the housing corporation? Everyone who buys shares in the co-op owns a percentage of the corporation. Like a publicly traded company, every shareholder gets to vote on issues that affect tenants. Co-ops usually elect a board of volunteers to collect fees and maintain things like common spaces.
Everyone who owns shares in the co-op splits maintenance fees, property taxes and any mortgage on the co-op building. Housing cooperatives aren't run with the intent of making a profit. The co-op might also vote to hire a property management company to handle the day-to-day workings of the building.
Co-op associations are often very picky about which prospective buyers they allow into their community. Before you join, the co-op board must approve your application. Co-op owners want to know that you'll obey their community rules and that you can pay for any maintenance or tax expenses. The board approval process can include personal interviews and a review of your financial documentation.
This is different from a traditional home or condo sale, where the homeowner will sell to pretty much anyone who can pay the bill.
Co-Op Vs. Condo: What's The Difference?
Let's look at a few of the specific differences between condos and co-ops.
Ownership
A condo is considered real estate. When you buy a condo, you receive a deed to the new home like you would if you bought a single-family home. However, you only own the interior of your property. The condo association owns the exterior of your condo, and also handles maintenance and repairs outside your walls.
Unlike a condo, a co-op apartment is not considered real estate. When you buy into a co-op, the property belongs to everyone who lives within it. If you own more shares, you own a larger percentage of the corporation. This means you're entitled to a larger living space within the co-op. Every shareholder splits the costs of maintenance, taxes, repairs and property management fees.
The Application Process
You usually don't need to participate in any kind of interview before you buy a condo. Even if your condo association sets strict rules on how you can use your property, it doesn't control who moves into any unit in the association.
Buying a co-op, on the other hand, typically requires an application process. You may have to take part in personal interviews with board members before you're able to buy shares in the co-op. The co-op board might also ask to take a look at your financial documents just like a mortgage lender would. You can't buy into a co-op until you get approval from the board.
Keep in mind that a co-op can't reject you for any of the reasons forbidden by the Fair Housing Act. This includes race, gender, religion or membership of any other protected class. Unfortunately, the co-op can reject you for almost anything else ranging from your attitude toward community rules to the viability of your finances.
Market Value
Determining the fair market value of a condo is very similar to determining the market value of a home. The condition of your condo and the values of other residences nearby can influence its fair market value. An appraiser can give you an estimate of how much your condo is worth.
There are two main types of co-ops: market rate and limited equity. The valuation process differs between these types.
In a market rate co-op, you can determine your co-op's value in essentially the same way as a condo or home. An appraiser takes current market conditions into account and determines how much your shares of the co-op are worth. You can sell your co-op for whatever price the market will bear.
In a limited equity co-op, there are limits to how much you can gain in equity from your shares. In some instances, you may earn $0 in equity due to co-op rules that limit how much you can sell your shares for. These types of co-ops are usually put in place to provide affordable housing below market rates. Make sure you understand the equity rules before you sell a co-op.
Financing Your Condo Or Co-Op Purchase
Like a standard home purchase, you can finance your condo using a government-backed or conventional mortgage loan.
However, individual lenders may put limits on the types of condos they'll finance. For example, you can't get financing for a condo through Rocket Mortgage® if:
You only have the right to use the condo and you don't own the interior.

The condo contains a houseboat, segmented ownerships or is a manufactured home.

The condo project has more than 35% mixed-use or commercial areas.

The condo has sale restrictions that limit who you can sell the unit to.

The condo board operates the condo as a hotel or short-term living space.
Your lender might want to look at factors like communal areas, services provided by the association and condo association finances. These affect the value of the property, so your mortgage lender may want to see them before they issue you a loan. You'll likely have a tough time getting a loan if the lender sees that the condo association cannot sustain itself.
Financing a co-op can be a little trickier, as some lenders don't offer co-op loans. Lenders that do offer co-op loans, including Rocket Mortgage, only offer financing to market-rate co-ops, because this structure allows them to ensure the home buyer gains equity as they make payments, protecting the lender's investment. They may even require a larger down payment, and they will want to know about the structure of the co-op and the co-op's board.
Rocket Mortgage only requires the minimum down payment necessary to complete your transaction based on the type of loan you're getting and how you plan to occupy the property at this time.
Your lender will also want to look at financial documents from the co-op to ensure that the corporation can sustain itself. You'll have a much harder time finding a co-op mortgage loan if there are any limitations on who you can sell your shares to. Currently, Rocket Mortgage only offers market-rate co-op loans in the state of New York, and only where co-ops are common.
The Bottom Line On Co-Ops And Condos
Condos and co-ops are two types of housing often confused with one another. You own the interior of the building only when you buy a condo. The exterior of the building belongs to the condo association. The association manages maintenance efforts for the exterior and common spaces. In exchange for services, you pay a monthly fee to the condo association.
Buying a co-op means you buy shares in a housing corporation, not a piece of property. The shares you buy entitle you to a living space and the ability to vote on decisions that affect co-op members. You'll also need to pass an interview and get approval from the co-op board. You may have trouble financing a condo or co-op if there are limitations on who you can sell the property to.
Individual lenders can set their own standards that co-ops or condos must meet before you can get financing. Lenders want to see that a co-op board or condo association can financially sustain itself before you can get financing for your purchase, because amenities affect property value.
Now that you know the difference between a condo and a co-op, you can apply for a mortgage online. Still have questions? Talk with a Home Loan Expert.
Find out what you can afford.
Use Rocket Mortgage® to see your maximum home price and get an online approval decision.