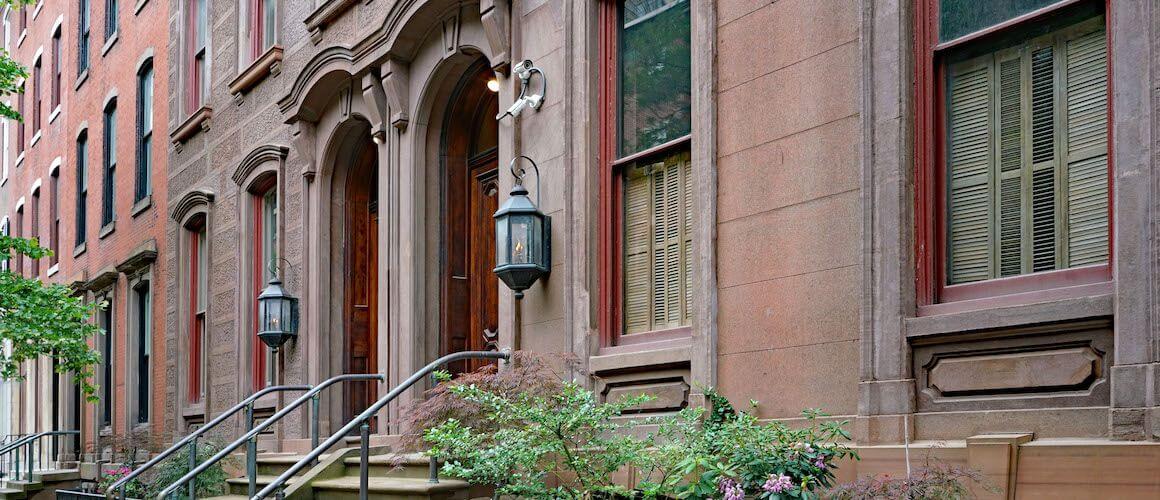 How To Buy Multifamily Homes
7-minute read
May 30, 2021
Share:
Have you considered buying a multifamily home, but aren't sure where to start? Multifamily homes are a great investment and can help you generate an extra stream of income each month. Note that managing this type of property does require time and effort.
We'll walk you through the best reasons to invest in a multifamily home and how to navigate the buying process, so you're fully prepared for each step.
4 Reasons To Buy A Multifamily Home
There are many reasons you might want to buy a multifamily home, but you shouldn't take this decision lightly. Be sure to think through your options before you commit. Check out these top four reasons if you're ready to learn more.
1: You Want To Expand Your Portfolio
Expanding your portfolio is key to your success if real estate investing is your passion. Investing is generally either active or passive, but purchasing a multifamily property is a form of active investing. This means you'll be responsible for overseeing and managing the property or hiring a property management company. You'll also be responsible for tenants and will need to consider property tax costs.
You may stand to gain a better return on investment (ROI) when you purchase a multifamily property compared to the returns you'd get from other passive forms of investing.
2: You Want To Generate Additional Income
Investing in a multifamily property might be the right move for you if you're looking for a manageable way to earn additional income.
It's important to understand the property values of the area you're interested in to determine how much profit you stand to gain before you pull the trigger on a property.
3: The Timing Is Right
Sometimes great opportunities fall into your lap even if you've never really thought about investing in real estate. Let's say you've discovered a multifamily property for an affordable price that you think could bring you sizeable income – you might think the opportunity is too good to pass up.
It's important to run your idea by a knowledgeable agent, investor and financial advisor – they'll be able to review the real estate benefits and your financial situation to help you make an educated decision.
4: You Want To Reduce Living Costs
Many landlords who own smaller, 2 – 4-unit properties hope to not only make an additional income each month but also cut back on rental or mortgage costs for their own home. You can accomplish this by moving into one of your units and using your additional rental income to defer costs and earn a small profit.
This is a great strategy if you can find an affordable property in a neighborhood you like.
Find Out Whether You Qualify
Before you jump into the buying process, you'll want to find out if you qualify for a mortgage on a multiunit property. For a 2 – 4-unit multifamily property of the type that you can get from many residential lenders, including Quicken Loans®, you need to take the following into consideration:
Down Payment
The first practical concern is that down payments are often higher if you're buying a multifamily property. If you're buying a 2-unit primary evidence, you need a 15% down payment if you're getting a conventional loan. With a 3 – 4-unit primary property, the minimum down payment is at least 20%.
The down payment requirements on conventional loans for investment properties, meaning properties that you're not living in, are different. There's a 25% minimum down payment for a multifamily rental property.
Down payments for multifamily properties backed by an FHA loan are the same as they would be for a single-family property. You can buy a 2-unit residence with a 3.5% down payment through Quicken Loans as long as you live in one of the units. While you can get an investment property through the FHA, Quicken Loans doesn't offer this option.
VA loans are a benefit for eligible veterans, active-duty servicemembers and reservists or surviving spouses of those who passed in the line of duty or as a result of a service-connected disability. Those who qualify can get a primary residence of up to 4 units without a down payment. Investment properties aren't eligible for VA loans.
Debt-To-Income Ratio (DTI)
A second key consideration is DTI, which is the amount of monthly debt you have in comparison to your gross monthly income. A lender will pay close attention to both installment debts like car payments, student loans and mortgages. Minimum payments on revolving lines like credit cards are also considered. The lower your DTI, the better chance you have of being able to qualify for a loan.
A good general guideline is to keep your overall DTI below 43%. However, the exact deadlines will depend on the type of loan you're getting. The two conventional investors, Fannie Mae and Freddie Mac, even have different policies. Fannie Mae says you absolutely can't spend more than 50% of your monthly income toward payment of debt. Meanwhile, Freddie Mac doesn't set a hard and fast guideline. Instead, each case is looked at based on factors including median FICO® Score and the size of your down payment as other risk factors before determining the maximum DTI size. On the VA side, maximum DTI for a fixed-rate loan is 60%. Meanwhile, if you're getting an adjustable rate mortgage (ARM), the highest you can go is 50%.
One way to keep DTI in check with a multifamily property is to use the rental amounts you're anticipating in order to qualify for the mortgage payment. To do this, you'll need a lease agreement in place with your anticipated tenants to use the income to qualify. For some loans, a special type of appraisal will need to be done that includes the approximate rental value of your space.
The last really important thing to note here is that you can only use rental income to qualify after a vacancy factor is applied. The vacancy factor accounts for the fact that if a tenant gives notice, you may have a period of time during which the unit is unoccupied while finding a new one. To compensate for this, you can only use 75% of your rental income to qualify for the mortgage. It's important to note that because the VA requires rental income to be reported on a tax return, you won't be able to use the anticipated income to initially buy the home with a VA loan.
Get your free credit report and score.
Create a Rocket Account to see where your credit stands.
Find A Multifamily Home
Location is extremely important when you purchase a multifamily home. You'll want to find a property located in an area that's appealing to renters. Look for neighborhoods with good school districts, up-and-coming neighborhoods and those with a high number of attractions. A great location attracts high-quality tenants who will want to pay to live in the home.
Partner with a local real estate agent, as they understand the market and how it tends to fluctuate. They can offer quality advice on where to purchase and can also help you determine whether a property is overpriced.
You'll want to do your own research on the area, especially if you're not familiar with the neighborhood or do not live nearby. This can prevent you from investing in a property in a bad location.
Choose A Loan
Some online lenders will finance a 2-unit property but not anything larger. This type of property is typically ideal if you want to be a landlord and manage different multifamily properties or if you're hoping to live in one of the units and rent out the other for additional income.
Conventional mortgages are the most popular, but you may also qualify for an FHA loan or VA loan through Quicken Loans as long as one of the units is your primary residence.
Once financing is arranged, you're ready to make an offer on your property.
Make An Offer
You'll want to lean on your agent when you make an offer on a multifamily home. Your agent will meet with the selling agent and act on your behalf, so it's important to determine the absolute highest offer you're willing to make (based on your budget and financing limits).
Once you have your numbers ready, your agent will meet with the seller's agent and negotiate. You'll move forward if your offer is accepted. Counteroffers are common, so don't be discouraged if you have to renegotiate a few times.
After the seller accepts your offer, you'll move toward the closing process. You'll need to purchase insurance, arrange for an inspection and handle closing costs during this time.
Renovate And Get Ready For Your Tenants
After closing, you're ready to renovate your new property (if necessary) and prepare for tenants. There are two key components to this preparation step: renovating/making repairs and creating a management plan.
Renovate And Make Repairs
Before you open your doors to the public, you'll need to make any repairs detailed in your inspection report and ensure your home follows local codes.
You may also want to invest in some cosmetic upgrades, like new doorknobs, light fixtures, cabinet pulls and a fresh coat of paint. You might find you're able to attract more tenants or even increase your rent with the help of these upgrades.
Be sure you have a maintenance plan in place. This plan should handle any tenant repair requests, regular upkeep of the building as well as lawn care and snow removal.
Create A Management Plan
Lastly, you need to decide how you want to handle the day-to-day management of the rental units as well as any marketing for prospective tenants. Decide how much time you're willing to commit to running your property before you make this decision.
Summary
Investing in a multifamily property is a great way to grow your real estate portfolio and bring in additional income. Owning multifamily properties can be a small endeavor or large undertaking, depending on the number of units the property contains.
Find a local agent you trust to help you make savvy investment decisions and find the perfect property for your financial goals. From there, shop around for multiproperty mortgage lenders and compare rates to find the best fit.
Have you thought about making a multifamily home your primary residence? Rocket Mortgage can lead you through the application process and help you find the best loan for your situation.
Take the first step toward the right mortgage.
Apply online for expert recommendations with real interest rates and payments.