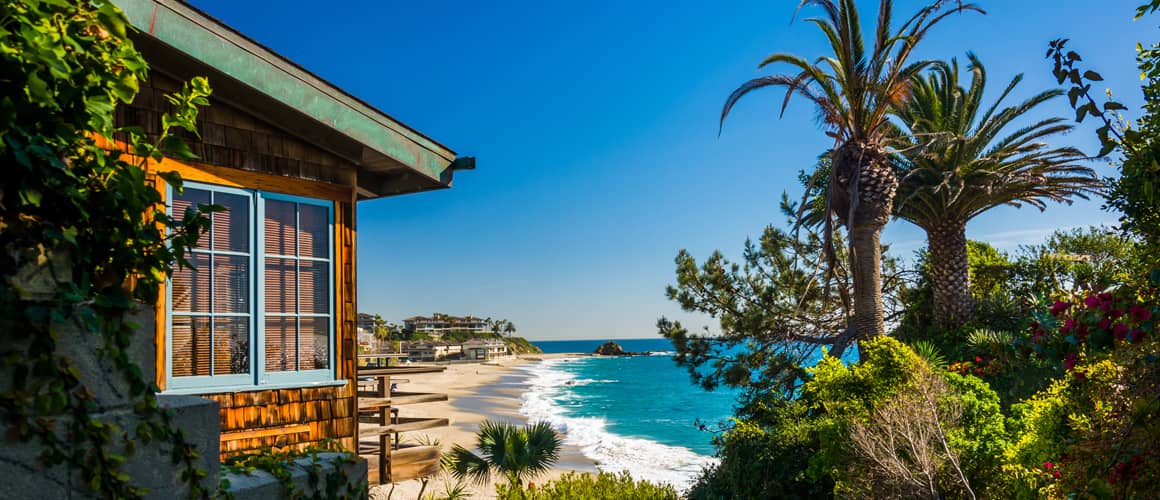 How To Refinance An Investment Property
7-minute read
August 06, 2020
Share:
You probably already know that it's possible to refinance the mortgage on your primary residence. But did you know that you can also refinance your investment property? An investment property refinance can make your loan more manageable and give you the cash you need to improve your tenant's space. Here's a quick how-to guide.
Refinance An Investment Property: The Advantages
Refinancing your investment property gives you a number of advantages. Here are some of the reasons why you might want to refinance your investment property.
Lower The Interest Rate
You might be surprised by the difference between an investment property and a primary property's interest rate. Investment properties represent a larger risk for lenders. Banks and online lenders know that if you run into financial hardship and can only afford a single mortgage payment, you'll always choose your personal home.
To account for this risk, lenders charge more in interest on investment properties. Two mortgage payments can be unsustainable, so you might want to search for a lower rate by refinancing.
Refinancing can give you access to lower rates if your interest rate was very high when you initially got your mortgage. Compare your current interest rate with offers from lenders before you refinance.
Change The Mortgage Term
Have you thought about changing your investment property's loan terms so you own your investment property free and clear sooner? You pay more each month, but you accrue less interest over time when you shorten your loan's term.
You may also want to consider lengthening your term if you have trouble keeping up with your monthly premiums. Lengthening your mortgage term means you pay less each month, but you spread your payments out over time and accrue more interest. Refinancing by changing the length of your mortgage may or may not change your interest rate.
You may also be able to refinance from an adjustable rate mortgage to a fixed-rate mortgage. Investment property owners often choose to switch to a fixed interest rate because their rates don't change on a month-to-month basis, which gives you a more consistent set of monthly expenses.
Cash Out Equity
Until your mortgage balance is zero, you don't technically own your home free and clear. Your lender keeps a lien on the property until you pay back your mortgage. A lien means that your lender may seize the property if you don't pay back what you borrowed. This system is the same whether you own personal property or investment property.
As you make your monthly payments and pay off your principal, more and more of the home becomes yours. Home equity is the dollar amount of ownership you have in a property. Your home equity includes any money you put down on the home, plus any principal you've paid off. However, paying off interest doesn't build equity.
For example, let's say you took out a mortgage for $200,000 with a 20% down payment of $40,000. Over the years, you paid another $40,000 down on your principal and you have $120,000 left on your loan. In this example, you have $80,000 worth of equity in your home that you can tap into.
You can borrow against the equity in your home and access the cash immediately through a home equity loan or cash-out refinance. You can use the money to fund repairs, pay off credit card debt or pay for almost anything else.
Increase Your Rental Income
Are you getting the most rent possible out of your investment property? A few repairs or upgrades might allow you to rent the property out for more money. Some of the most common upgrades you can make to increase your cash flow include:
Add an additional segment to the home to increase living space
Finish a basement and rent it out as a separate apartment
Replace the roof and replace missing tiles
Upgrade the major appliances, cabinets and floors
Repaint the interior rooms to make the property look nicer
Finish or maintain an outdoor structure like a pool or fence
Upgrade the furnace or central cooling system
Improving the livability of your space builds goodwill with your current tenants and increases the market value of your home. This means that you can charge more in rent in the short-term and make your money back by selling the property for more money later on.
Finance Other Real Estate Investments
You may want to use your home equity to finance a down payment if you see a real estate investment that you need to snatch up quickly. As your home grows in value over time, your equity increases in value beyond what you pay on your principal.
You can even parlay this built equity into more profit by using it to put money down on another investment. You might even have bigger goals, such as using the money you get from your refinance to invest in a different type of real estate venture, like a commercial property.
Fund Almost Anything Else
Unlike some other types of loans, there are no limitations on what you can do with the money you take away from a refinance. You can:
Grow a child's college tuition fund
Invest in an up-and-coming stock or company
Consolidate and pay off credit card debt with a lower interest rate
Continue your education by enrolling in college or university courses
Fund repairs or upgrades on your personal residence
Refinancing can give you access to an easy source of cash – and you can use it for almost anything you need. If you can dream it, you can use the money from your home equity to make it a reality.
See how much cash you could get from your home.
Apply online with Rocket Mortgage® to see your options.
The Process Of Refinancing An Investment Property
Now that we've gone over everything that you can use a refinance for, it's time to take a look at how you can refinance your own property. Here's what you can expect when you decide to refinance.
Step 1: Gather The Proper Documents
Your lender will ask you for a few documents to begin the refinancing process, including:
Proof of income: You'll usually have to show the lender your original pay stubs from the last 30 days. Your lender may ask for a bank statement or another form of income validation if you're self-employed.
Copies of your W-2 forms: Lenders require your W-2s because they use them to verify your employment history and your income. Your lender may also ask to see your full tax return if you're self-employed and will require this information from everyone you include on the loan.
Proof of homeowners insurance: This shows the lender that you have enough coverage on the property to protect your investment.
Copy of your title insurance: Your title insurance helps your lender verify that the property is yours to refinance. It also provides the lender with a legal description of the property and information on taxes.
Copies of your asset information: Your lender will want to see your assets, including bank statements, investment account information and retirement savings.
Gather the proper documentation before you apply for refinancing to help speed up the process. Keep more than one copy available in case you need to resend any documents.
Step 2: Apply
Refinancing your home is usually less complicated than buying a home. Contact your lender and begin the application process. Complete the lender's application, submit your documents and respond to any inquiries quickly.
Step 3: Lock Your Mortgage Rate
Once your lender approves your application, you'll usually have the option to lock down your interest rate. This gives you time to read your refinancing terms without worrying about your interest rate changing. Rate locks may last between 15 and 60 days, depending on your lender.Your location and loan type may also play a role in how long your rate lock lasts.
If you're happy with the rate you get, lock it in through your lender as soon as possible. If not, you can "float" your rate and proceed with the loan. If you float, keep in mind that your rate may either go up or down, depending on how market rates change.
Step 4: Underwriting
Your lender will proceed with the underwriting process after you lock in your rate. During underwriting, your lender verifies your income and assets as well as the condition of the property. Similar to when you bought the home, the lender also orders an appraisal.
An appraisal determines the fair market value for a home and shows your lender that the price you've agreed to pay for a home is fair. Appraisals are also often used to estimate property taxes. Make sure your home is looking its best before your appraiser arrives. You may also want to put together a list of upgrades you've made to the home since you moved in.
Step 5: Closing
After underwriting concludes, it's time to close on your new loan. Closings for refinances happen more quickly than home purchases.At least three days before your closing meeting, your lender gives you a document called a Closing Disclosure.
Your Closing Disclosure covers the details of your new loan, as well as any closing costs or fees you need to pay. At your closing, you'll sign all of your documents and ask any last questions you have about your loan. If your lender owes you money, such as during a cash-out refinance, you'll see it in your bank account within the next few days.
Summary
It's possible to refinance an investment property similar to how you do it with a primary residence. When you refinance, you may be able to secure a lower interest rate or change the terms of your loan. You can also take money out of your accumulated equity using a cash-out refinance or home equity loan.
Many investment property owners refinance to make improvements to their properties, increasing both rental and market values. You can also use your equity to pay down debt, consolidate credit card debt, fund a vacation or nearly anything else.
The refinancing process is usually simpler than applying for a standard mortgage. You'll need to gather your documents and fill out an application with your lender.
Your lender then offers you an interest lock, underwrites your loan and orders an appraisal. At closing, you'll sign on your loan and ask any final questions. If you're taking money out of your home, you receive it a few days after closing.
As with any financial information, you can always contact a financial advisor to see what works best for your specific situation.
Get approved to refinance.
See expert-recommended refinance options and customize them to fit your budget.