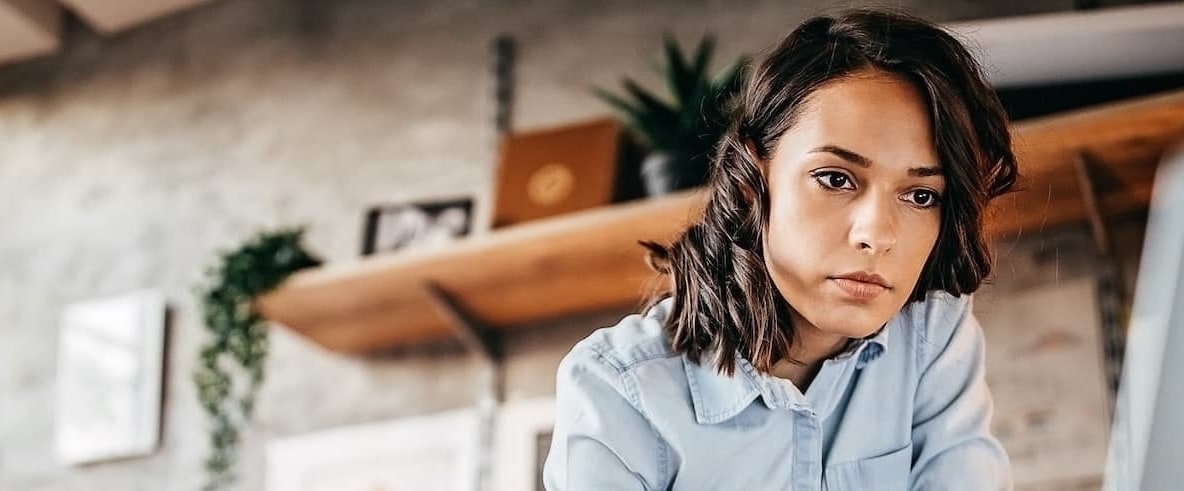 What To Expect From A Refinance Appraisal
Rachel Burris7-minute read
June 08, 2023
Share:
Disclosure: This post contains affiliate links, which means we receive a commission if you click a link and purchase something that we have recommended. Please check out our disclosure policy for more details.
If you've recently begun the process of refinancing a home or are just thinking about it, you might be hesitant to undergo the refinance appraisal. It may feel intrusive to open your home to what feels like an inspection when you already have a mortgage on your home, and you may not understand why another appraisal is even necessary.
Don't worry – we've got all the answers to your questions.
What Is A Refinance Appraisal?
If it's been a while since you first purchased your home, you may not remember the home appraisal process. As it turns out, a purchase appraisal is similar to the refinance appraisal. It's as important for a refinance as it had been for your initial purchase because it provides a professional opinion of your home's value and tells you how much home equity you'll be able to borrow against.
See What You Qualify For
Congratulations! Based on the information you have provided, you are eligible to continue your home loan process online with Rocket Mortgage.
If a sign-in page does not automatically pop up in a new tab, click here
Why Do Lenders Need A Home Appraisal For A Refinance?
Your lender wants to be sure that the value of your home will cover the amount of your new loan. That's because, in the case you default on your mortgage, your lender will recoup its losses by selling the home, which is the security for the loan. Additionally, if you're looking to do a cash-out refinance to tap into your home equity, a cash-out refinance appraisal lets you know how much equity you have in your home.
The value of any home is subject to two main factors: the market for homes like yours and how well you've maintained that home.
Changes In Market Conditions
While homes typically appreciate in value, they can sometimes depreciate. This can happen when you purchase the home at the peak of a rising market and then home values in the area drop due to an economic event or drop in demand. If you put your home on the market during one of these events, your home may not have the value it once did. In some more extreme cases, you could wind up underwater on your mortgage, meaning you owe more on your loan than the home is worth. If your appraised value is lower than you owe, the amount you can borrow may be lower as well, or worse, you may not even qualify for a refinance.
Changes To Your Home's Condition
Additionally, lenders want to know whether you've been maintaining your property because poor maintenance can also cause a decrease in home value and threaten the lender's investment. Your appraiser will evaluate both the interior and exterior of your home, making note of any factors that impact its value. If you've made upgrades to your home since buying it, they have the potential to impact your home's value in a positive way.
What's The Difference Between A Refinance Appraisal And A Home Inspection?
The home appraisal process is almost always required for refinancing and establishes your home's value, which helps determine how much you can borrow. The lender isn't particularly interested in your home's repair needs unless they affect the market value.
The appraisal process is different from the home inspection process, which is performed at your request and is not required for a refinance. A home inspection is normally done when one is purchasing a home. This ensures the home is in good condition, provides the home buyer a better understanding of the home's maintenance needs and uncovers any major issues or red flags.
What Can You Expect From An In-Person Appraisal?
Depending on your reason for refinancing and the amount of equity you've built in your home, your lender might order a full (in-person) appraisal. A full appraisal will require a home visit. When it comes to a refinance appraisal, you have the option to attend the appraisal if you want.
The appraiser will conduct a thorough inspection of the home's exterior and interior to judge the condition of the property and make note of its size and features. The appraiser will then run an analysis that determines the fair market value of the home by comparing it to similar homes that have sold in the area recently.
What Factors Do Refinance Appraisers Consider?
Appraisals are not performed by your mortgage company. Most state laws require that only a licensed and independent third party may perform an appraisal, though your mortgage lender may help schedule or arrange the appraisal.
During the actual inspection, an appraiser looks at several factors in the home to determine its value. Let's review some of the things that appraisers consider when they determine a home's value.
Basic Condition Of The Home
The appraiser won't check to see if outlets are working or consider the paint color on the walls when they assign a value to the home, but they will assess the home's basic condition. The appraiser counts the number of bedrooms. They also check for health and safety considerations, such as the presence of lead paint, and check to see if the HVAC system and cooling system are functional. They will also make sure that someone could reasonably live in the home. If they determine that someone cannot, you can expect the appraisal value to be significantly lower than surrounding homes that are in livable condition.
Upgrades
Your appraiser will look at any upgrades or improvements you've made to the property. The upgrade needs to be a permanent fixture of the home if you want it to increase the value of the home. If you can take it with you when you move, your appraiser probably won't consider it an upgrade. The appraiser also considers upgrades outside of the home's living space, including upgrades to the garage, pool or basement.
Comparable Homes In Your Area
Appraisers don't just look at your property when they assign a value to your home. They also look at public records of other homes near yours. Because location is a major factor in determining the value of a property, appraisers use real estate comps to determine what similar homes have recently sold for and how property values trend.
Are Appraisals Required To Refinance?
In most cases, your lender will require your home be appraised before you can close on your refinance. However, there are some loan options that may allow you to skip the appraisal as part of your refinance process. Additionally, there are some alternatives to traditional in-person appraisals.
Alternatives To In-Person Home Appraisals For A Refinance
Depending on your lender's refinance requirements and your circumstances, your lender may require one of a few types of appraisals, which we'll review below. Lenders are finding that allowing the use of technology or non-invasive appraisals tends to reduce appraisal costs and speed up the appraisal process.
Hybrid Appraisal
Hybrid appraisals allow appraisers to use information provided by a third-party source to complete an appraisal without ever physically visiting a house. In some cases, appraisers might use photographs from the home inspection, or they might hire someone to gather site-specific information, such as condition, home features, and location, in accordance with the lender's requirementsts.
Desktop Appraisal
The pandemic has helped desktop appraisals increase in popularity. A desktop appraisal is much like a hybrid appraisal except there is no third party involved. The appraiser uses information available online – property records, floor plans and comparable listings, for example – to gather what they need to make an appraisal. Rocket Mortgage® doesn't offer desktop appraisals at this time.
Drive-By Appraisal
Lenders may be satisfied with a drive-by appraisal, also known as an exterior-only appraisal, for many homeowners. The Federal Housing Administration (FHA) and Department of Veterans Affairs (VA) both allow exterior-only appraisals for most refinances.
No Appraisal
Although most refinances do require a new appraisal, there are some no-appraisal refinances. For example, refinances through the following programs often don't require appraisals:
These programs have been specially created to allow the U.S. Department of Agriculture (USDA), VA and FHA borrowers to take advantage of lower interest rates without incurring all the costs of a full refinance. Rocket Mortgage does not currently offer full USDA or USDA Streamline loans.
What Should I Do To Prepare For A Mortgage Refinance Appraisal?
Once your lender tells you which type of appraisal they plan to order, you'll have a better idea of what you need to do to prepare. The main way to prepare for a refinance appraisal is tidying up the interior and exterior of your home so they're in the best condition possible for your appraiser. Review our refinance appraisal checklist for a complete list of measures to take to help you get ready.
How Much Does A Refinance Appraisal Cost?
The price of an appraisal depends on several factors. First, you'll need to know what type of appraisal your lender requires. Second, it'll depend on where you live. That's because it's harder to assess fair market value in rural areas without lots of comparable sales and few direct comparisons. If your property is unique, it can also be difficult to assess because the more one-of-a-kind your home is, the harder it is to determine its fair market value.
Your lender will estimate closing costs after you've been preapproved. These estimates are included in the loan agreement, and the final costs will be included in the Closing Disclosure document sent to you 3 business days before closing day. A home appraisal can cost anywhere between $600 - $2,000, with a single-family appraisal being on the lower end and a multifamily being on the higher end.
Who Pays For A Refinance Appraisal?
As the borrower, you'll have to pay all the costs associated with the origination of your new home loan at closing, or roll the costs into the loan. This means you won't have to worry about having the cash to cover the cost of your appraisal ahead of time.
The Bottom Line: Refinance Appraisals Allow All Parties To Understand A Home's Market Value
It may be unpleasant to prepare for, but a refinance appraisal will give you and your lender a good understanding of what your home is worth. You might even be pleasantly surprised by what your home is worth.
Ready to get your refinance application started? Our refinance experts will help you every step of the way. Apply online with the Home Loan Experts at Rocket Mortgage® today.
Related Resources
Viewing 1 - 3 of 3