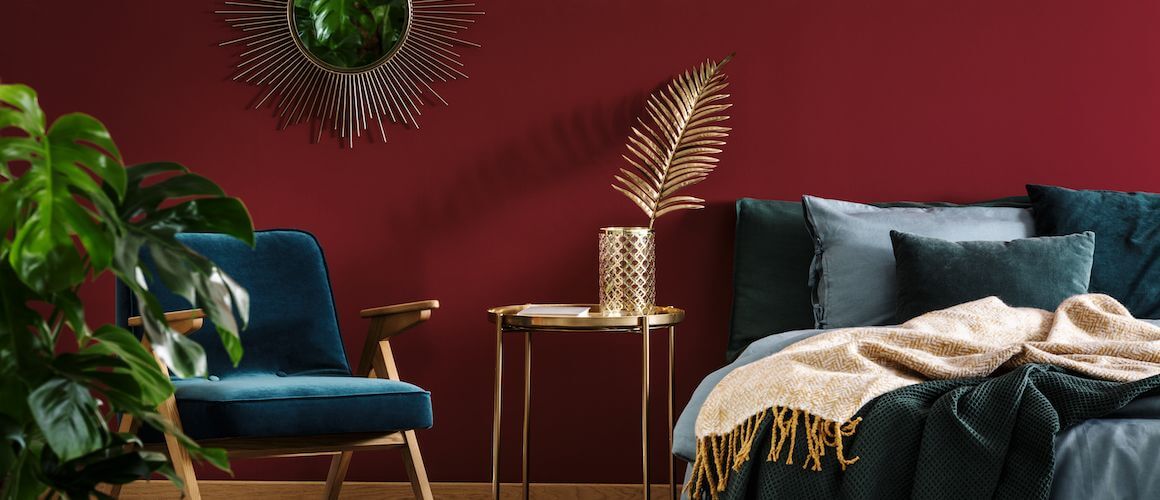 How Long Does It Take To Refinance A House?
Victoria Araj7-minute read
July 14, 2021
Share:
Understanding the refinance process, the average timeline and what to expect as you close can make everything about your refinance a little easier.
We'll introduce you to the basics behind most refinances and give you a few tips you can use to close on your refinance faster. We'll also help you decide whether you've hit on the right time to refinance your home.
How Long Does A Refinance Take?
First, let's go over the finer points of a refinance. When you refinance your mortgage, you replace your current loan with a different one. Your new loan may have different terms from your original loan.
Your interest rate, term length, monthly payment and more may change during a refinance. The funds from your refinance pay off your original mortgage after your close. Then you make payments on your new loan.
There are a couple of major reasons why you might want to refinance your mortgage.
Change your loan terms or your interest rate. If today's rates are lower than your current interest rate or if you're having trouble making your monthly mortgage payments, you may want to consider a rate and term refinance, which means that your principal balance remains the same. However, your interest rate or the amount you pay each month changes. You can refinance your loan into a longer term if you want to lower your payments or a shorter term if you want to pay off your loan faster.
Get cash out. You might also choose a cash-out refinance. Every month that you make a payment toward your loan balance, you build equity in your property. Equity is the percentage of your home that you own. You accept a higher loan principal and take the remainder away in cash when you take a cash-out refinance. You can use the money from a cash-out refinance for almost anything, from home repairs to paying off credit card debt.
A refinance typically takes 30 – 45 days to complete. However, no one will be able to tell you exactly how long yours will take. Appraisals, inspections and other third parties can delay the process. Your refinance might be longer or shorter, depending on the size of your property and how complicated your finances are.
Keep in mind that a refinance might affect your credit score. You may have 14 – 45 days to apply for a refinance before a hard inquiry appears on your credit report.
This number can vary depending on which formula the credit bureau uses. It's a good idea to only apply within a month of your closing date in order to get the best interest rate possible and minimize the impact your score has on your loan.
Get approved to refinance.
See expert-recommended refinance options and customize them to fit your budget.
Ways To Prepare For The Refinancing Process
There are a few things you can do to speed up the refinance process:
Make Sure You Qualify
You should have a clear picture of what you want out of your refinance before you apply. Do you want to change your term? Lower your interest rate? Take cash out of your equity?
First, establish a goal before you start comparing lenders. This will allow you to quickly see if you qualify for a refinance with each lender on your list.
Some of the factors lenders consider when you apply to refinance include:
Your credit score: Just like when you apply for a home purchase, you must meet credit standards before you can refinance your loan. Check your credit score and make sure you have a FICO® Score of at least 620 to refinance a conventional loan.
Your home equity: Your home equity is particularly important if you want to take a cash-out refinance. Most lenders won't loan you more than 80% – 90% of the equity you own. This means that you can only refinance $8,000 – $9,000 for every $10,000 worth of equity you have in your property. Contact your current lender and request a mortgage statement if you aren't sure how much equity you have.
Your debt-to-income (DTI) ratio: Your DTI ratio is the percentage of your monthly gross income that's consumed by bills, debt and other recurring payments. You can calculate your DTI ratio by dividing all your monthly debts by your total monthly household income. Most lenders like to work with borrowers who have a DTI of 50% or lower. You may want to reduce your other debts before you refinance if your DTI ratio is higher than 50%.
Know that refinancing your loan means you must pay closing costs again. Keep in mind that you may lose any financial benefit you'd get through a refinance if you moved into your home within the last year.
Prepare Your Documents Ahead Of Time
Your lender will ask you for a number of documents when you apply for a refinance. These documents help your lender verify your income, assets and financial history. Get your documents ready ahead of time to ensure a smoother process.
Some of the documents your lender might ask you for include:
Your two most recent W-2s

Your two most recent pay stubs

Your two most recent bank statements from each of your accounts
Is anyone else applying for a refinance on your loan (like a spouse)? Your lender will also ask to see their documentation.
Are you self-employed? Your lender may want to see more documentation to prove that your income is what you say it is. Prepare by keeping a copy of your most recent tax return somewhere accessible.
Your lender may ask for any other documentation during the underwriting stage of your refinance, so respond quickly to keep everything moving along on schedule.
Get Ready For Your Appraisal
Your new lender will require an appraisal when you get a refinance. Just like when you took out your first loan, a refinance appraisal tells the lender that they aren't loaning you more money than your home is worth.
Ideally, your appraisal will come back for more money than you paid for your home. If your appraisal comes back low, you may need to adjust the amount you're asking for in your refinance.
It's never too early to begin setting yourself up for a successful appraisal. Here are a few things you can do during the early stages of your refinance to ensure your appraisal comes back strong.
Do your research. Local property values influence the amount that your property is worth. Do some research and see how home values are trending in your area. Have recent sales data shown that local property values have increased? You may want to keep this information handy for the day of your appraisal.
Keep upgrade documents in order. Permanent upgrades you make to your home increase its overall value. Keep receipts, contracts and permits handy so you have proof of any upgrades you've made to your home since you moved in. This will give your appraiser a more accurate estimate of the condition of your house.
Spruce up your exterior. Your home's curb appeal can play a role in its value. Take some time to touch up your yard in the weeks before your refinance. Mow your lawn, consider planting a garden and power wash the sides of your house.
Be present when the appraiser walks through your home. Point out any special features and be sure to do some light cleaning the morning they arrive.
Should You Refinance Right Now?
Now that you know how to refinance your loan, the next step is to decide if it's the right time for you to submit your application. Here are a few things you need to consider before you apply for a refinance.
Current Market Interest Rates
You can almost always save money by refinancing if interest rates are lower now than when you got your loan. Compare your current APR with market rates and see if you're overpaying for your loan.
You may be able to save even more if your credit score has gone up since you first got your mortgage. If you aren't sure how rates in your area have trended, contact a local real estate professional or a Home Loan Expert.
Your Home Equity
You need to already have enough equity in your home to cover your expenses if you want to take a cash-out refinance. You might not have enough equity to qualify if you've only been living in your home for a few years.
A cash-out refinance isn't a revolving line of credit. Once you use what you borrow, you can't get any more money unless you refinance again. It's important to know exactly how much cash you need to cover your upcoming expenses, and check to see if you have enough equity to cover it in full.
How Long You Want To Stay In Your Home
Remember, you must pay closing costs when you refinance – just like you did when you bought your home. Though the specific closing costs you'll pay depend on where you live, you can expect the total expense to equal 2% – 3% of your total loan.
Only want to stay in your home for a few more years? You might lose money when you refinance. Do the math and see if refinancing makes financial sense for your situation.
Summary
You can refinance your mortgage loan to take advantage of lower interest rates, change your term, consolidate debt or take cash out of your equity. Though there is no exact time limit on how long a refinance can take, most refinances close within 30 – 45 days of your application.
However, there's a limited window in which you can apply for a loan and not see a dent in your credit score. Don't apply for a refinance unless you think you're ready to close within 30 days of your application.
There are a few things you can do to speed up the process. First, make sure that you qualify before you submit an application. Then, while your lender reviews your application, gather all the necessary paperwork ahead of time and begin preparing for your appraisal.
Don't forget to review your personal goals, interest rates and home equity to make sure it's the right time to take this step. Remember, everyone's financial situation is different, and it's best to speak with a licensed financial expert or advisor before making any major financial decisions.
Once you're ready, you can start the refinance process online with Rocket Mortgage®.
See how much cash you could get from your home.
Apply online with Rocket Mortgage® to see your options.