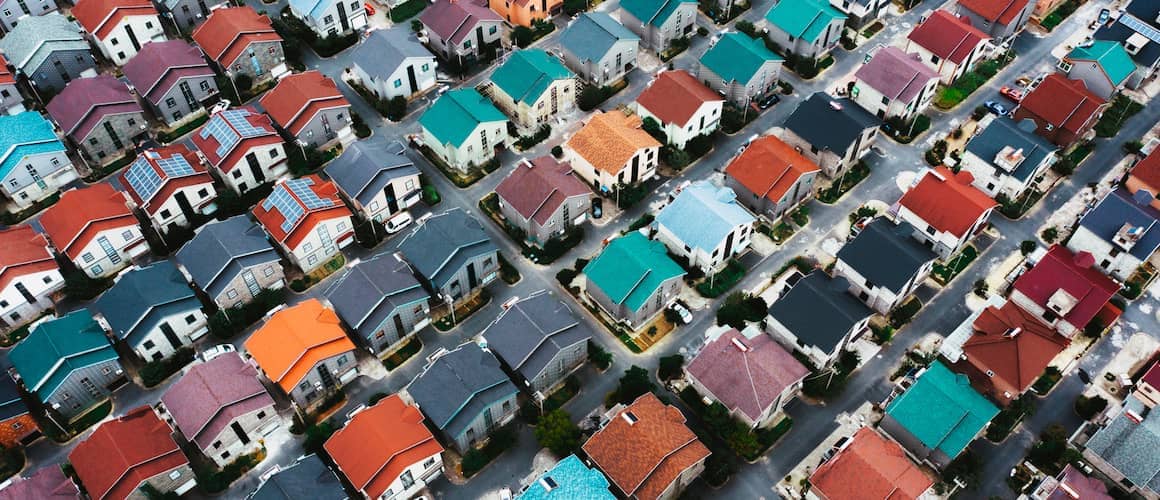 Types Of Mortgage Refinance: Which Option Is Right For You?
Patrick Chism7-minute read
June 17, 2022
Share:
Refinancing a mortgage loan can be a crucial financial lifeline for many homeowners. Whether you're looking to lower your monthly payment or pull from your home's equity to fund a renovation project, applying for a refinance can help you achieve your personal goals without breaking the bank.
That said, it can sometimes be difficult to know which type of refinancing would best suit your individual needs. To decide between the primary types of refinance options, you should consider your current type of loan, your home's value, your current loan balance and whether you pay mortgage insurance.
Let's go over some of the most common types of mortgage refinance loans pursued by homeowners, their key features and how to decide which one is the ideal choice for you.
9 Types Of Refinance Options
There are several mortgage refinance options, but here are nine options commonly used by homeowners today:
1. Cash-Out Refinance
A cash-out refinance is a type of refinancing option in which the borrower takes out a new home loan on their property for a larger sum than what they owe on their original mortgage loan. They then receive the difference between those two loan amounts in cash.
This does not add an additional monthly payment, as the larger loan will serve as a replacement for the borrower's current loan; however, the monthly payment amount will be different under the new agreement. Because of this, if you're doing a cash-out refinance, it's important for you to review the terms in full to have a complete understanding of how this type of mortgage refinance will affect your budget.
2. Cash-In Refinance
Unlike a cash-out refinance, a cash-in refinance involves the borrower putting a large sum of money into the refinancing process rather than taking it out. By paying down a significant portion of your mortgage balance, you'll reduce your loan-to-value (LTV) ratio and increase the amount of equity you have in your home, which in turn could result in lower monthly payments or a lower interest rate. This refinancing option tends to be best for individuals with underwater mortgages, or homeowners who don't yet have a substantial amount of home equity to access.
3. Rate And Term Refinance
A rate and term refinance allows borrowers to change the interest rates and loan terms of an existing mortgage. This tends to be a beneficial option when interest rates are lower and the borrower has the opportunity to pursue more favorable terms with their lender.
The size of the mortgage loan remains the same as it was, but depending on the changes made, you could potentially end up with lower monthly payments or be able to pay down your mortgage faster than you'd originally planned.
4. FHA Streamline Refinance
FHA Streamline refinances can be a great option for homeowners with Federal Housing Administration (FHA) loans looking to lower their monthly payments and avoid a repeat of the FHA appraisal process. Depending on the circumstances surrounding your refinancing, you can choose between a credit-qualifying – meaning the lender checks your credit score and debt-to-income (DTI) ratio – or a non-credit-qualifying streamline for your FHA loan.
5. VA Streamline Refinance
A VA Streamline Refinance (also referred to as VA IRRRL) is an option available to military veterans and active service members with Department of Veterans Affairs (VA) loans.
This type of streamline refinance allows VA loan borrowers to potentially lower their monthly payments and interest rates, shorten or lengthen their term or shift from an adjustable-rate mortgage (ARM) to a fixed-rate mortgage. They also pay a lower VA funding fee. If you're a veteran, service member or surviving spouse of a veteran with a VA loan, you can likely get a VA IRRRL – you'll just need to provide proof of residence to your lender in order to officially qualify.
6. USDA Streamline Refinance
A USDA Streamline Refinance allows borrowers of United States Department of Agriculture (USDA) loans with little equity in their homes to potentially lower their interest rate and change their loan term while avoiding the need for additional home appraisals or inspections on their property.
Depending on your specific qualifications – including whether the mortgaged property is your primary residence, the age and number of payments made on your original loan, your DTI ratio and your credit score – you can choose between a USDA Standard Streamline or a USDA Streamline-Assist Refinance.
Rocket Mortgage® doesn't offer USDA loans at this time.
7. Reverse Mortgage
A reverse mortgage is technically a type of refinancing option for borrowers over the age of 62 with sufficient equity in their homes. Borrowers who change over to a reverse mortgage do not have to make payments on their loan while they're alive – in fact, if you were to refinance with a reverse mortgage, you'd receive funds stemming from your home equity to be used in whatever way you saw fit.
However, it's important to note that you'd still be expected to pay certain fees related to homeownership and your mortgage over the course of your loan term. Plus, once you sell your home or pass away, your loan balance will be due to your lender through the proceeds of the home sale or through payments made by your heirs after a standard refinance.
Rocket Mortgage doesn't offer reverse mortgages at this time.
8. No-Closing-Cost Refinance
A no-closing-cost refinance is, simply put, a refinancing option for which the borrower does not have to pay closing costs upfront. Instead, the closing costs are covered with a higher interest rate on the loan or are rolled into the principal. This type of refinance is especially beneficial for those who only plan to live in their home for a few years, as well as for those who need access to the funds normally used for closing costs to pay for expenses in other areas of their lives.
9. Short Refinance
A short refinance can be a great option for borrowers who have defaulted on their mortgage loan payments and are at risk of foreclosure.
With this type of refinance, your lender replaces your existing mortgage with a loan with a reduced balance so that monthly payments on the loan are lowered to a level you can more realistically afford. You, as the homeowner, are able to keep your property, and your lender loses less money than if the home had been foreclosed or gone through a short sale.
It's important to note that this could hurt your credit depending on the circumstances surrounding the refinance. Your lender also has to approve this.
Find out if a refinance is right for you.
See rates, requirements and benefits.
How Much Does It Cost To Refinance?
Your cost to refinance often depends on the type of loan you have and the method of refinancing you choose for that loan. For many of the refinancing options discussed above, you will need to pay a number of closing costs that average around 3% – 6% of your loan balance.
Additionally, there may be specific fees tied to your chosen refinancing option that don't apply to other types of refinances, like a VA funding fee. Before locking in your decision, be sure to review all of your options carefully and assess what each one would entail for your finances.
Which Type Of Mortgage Refinance Loan Is Right For You?
When deciding among the different types of refinancing options, there are several factors you ought to take into consideration, including:
The type of mortgage loan you have

The type of borrower you are (for example, a veteran with a VA loan)

The goals you hope to achieve by refinancing

The amount of equity you have in your home

Your credit score

Your DTI ratio

Your LTV ratio

Your overall financial standing (your ability to afford closing costs, your ability to pay off additional debt, etc.)
If you're still unsure as to which type of refinance would best fit your needs, talk to your lender about what potential terms for different refinances would look like.
FAQs About Home Refinancing Options
Can you lose your house with a reverse mortgage?
When refinancing with a reverse mortgage, you could lose your home, but only if:
You don't live in the home or use it as a primary residence.

You move out of the home or sell it.

You are away from the home for more than 6 months or 12 consecutive months.

You pass away and no spouse is listed on the home loan.

You stop paying your property taxes and homeowners insurance.

You don't maintain the home according to FHA requirements.
How do I find a reputable refinance lender?
Finding a mortgage lender to help with your refinance is crucial to the refinancing process. It's important to do your research and shop around for a lender that best fits your needs. Don't be afraid to negotiate and find the best lender that can make the refinancing process easy and painless. We would love to earn your business at Rocket Mortgage.
Can you get cash back on a USDA streamline refinance?
USDA streamline refinance loans do not allow any cash-out opportunities for the borrower. Cash may be received from the borrower's own funds from final adjustments at closing.
Are there closing costs on a rate and term type of refinance?
Yes, borrowers could end up paying 3% – 6% in closing costs for this type of refinance.
Can I sell my house after a cash-out refinance?
You are able to sell your house right after refinancing unless there is an owner-occupancy clause in your mortgage contract that requires you to occupy the home for a certain amount of months before you can sell or rent it. To check for this type of clause, read through the loan documents you've received.
The Bottom Line: Consider All Types Of Refinance Before Choosing One
Ultimately, the benefits of your refinance should outweigh the costs. You should be closer to achieving your personal goals without severely damaging your finances or putting yourself at greater risk of being unable to pay off your loan in the long term.
Ready to refinance? Get started with Rocket Mortgage.
Get approved to refinance.
See expert-recommended refinance options and customize them to fit your budget.
Related Resources
Viewing 1 - 3 of 3