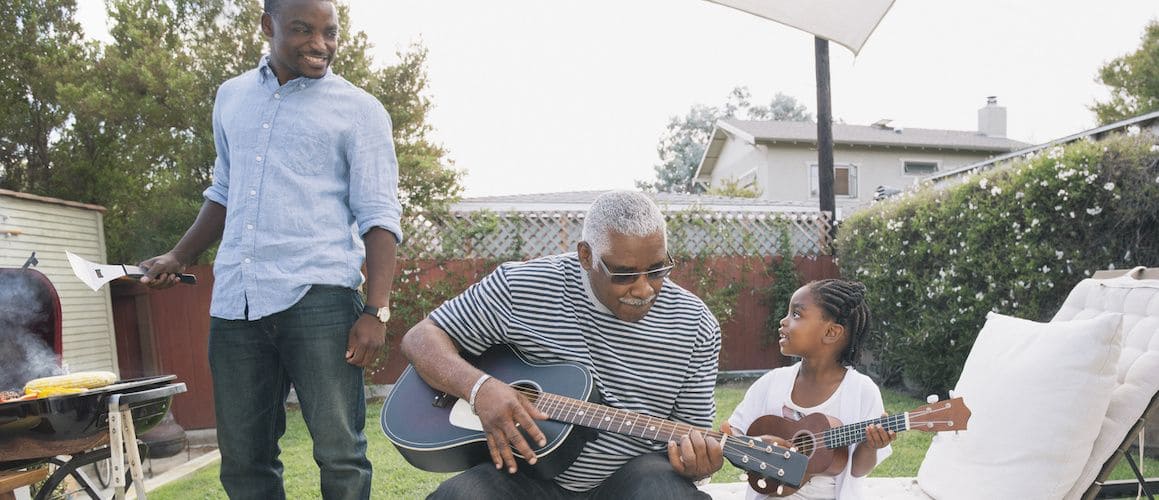 What Is A Reverse Mortgage And How Does It Work?
Victoria Araj7-minute read
February 21, 2021
Share:
Between the rising costs of health care, living expenses and limitations on Social Security, many Americans reach age 62 without enough money saved to sustain themselves through retirement. A reverse mortgage is a potential solution that can help you cover your expenses – but is tapping into your home's equity a good idea? Like any major financial decision, you should carefully consider your options before deciding whether this loan is right for you. Rocket Mortgage® does not offer reverse mortgages.
Take the first step toward the right mortgage.
Apply online for expert recommendations with real interest rates and payments.
Reverse Mortgages: The Basics
A reverse mortgage allows you to borrow against the equity in your home, meaning you can receive monthly payments from your home's value rather than paying down your loan.
There are just a few main qualifications:
Once you've applied, what you can use funds for depends on your specific loan type. In most cases, though, you'll be able to use the money for anything you want. In general, reverse mortgages are for people of retirement age who want to lower or eliminate their monthly mortgage payments to better cover their expenses.
How Does A Reverse Mortgage Work?
Getting money from your home loan might sound too good to be true. After all, if you haven't finished paying your mortgage and you aren't selling your house, where is the money coming from? It's important to remember that a reverse mortgage is still a loan and that the money you receive from it is ultimately coming out of your own pocket.
Where The Money Comes From
Like anything else you own, your home has monetary value, and if you sell your home, you can collect the funds. Of course, unless you have already paid off your existing mortgage, a large portion of those funds will go toward paying off your existing debt. A reverse mortgage allows you to do this without selling your home.
Your lender will order an appraisal of your home to determine the size of your loan. They will then use that loan to pay off your current mortgage. The remaining funds are what you receive to help you cover your living expenses. If you own your home free and clear, you can get the full value of the loan.
Accounting For Interest, Taxes, Insurance And Fees
It's important to note: a reverse mortgage is not free money. "Reverse" refers to your loan balance. While you remain in control of your home and receive payments, monthly interest is added to the loan balance, increasing your debt throughout the life of the loan – unless you decide to make payments.
Even if you don't make payments, you won't be able to defer all payments on your house. You will still be required to pay:
These are important obligations to remember, because you could lose your home to foreclosure if you fall behind on property taxes or let your home deteriorate.
Paying Back The Loan
Someday, you'll have to pay back the full loan. When you do eventually sell your home, the money from the sale will go toward paying back your original mortgage plus the payments you received and interest. This means you won't make as much money on the actual sale as you might have with a traditional mortgage. A reverse mortgage simply lets you take advantage of your home's value sooner than later, which is why these loans are intended for homeowners of retirement age.
As mentioned before, you do have the option of making regular payments to your loan, but repayment isn't required until you sell the home, no longer live there or pass away. Most loans will also have a non-recourse clause that means you can't owe more than the value of your home.
Types Of Reverse Mortgages
There are three main types of reverse mortgages. Let's take a look at their differences.
Home Equity Conversion Mortgage (HECM)
HECMs are the most common type, obtained via Federal Housing Administration (FHA)-approved lenders. You can spend the money you get from a HECM on anything. These are government-backed by the U.S. Department of Housing and Urban Development (HUD) up to $726,525 – if your home is worth more than $726,525, you might want to seek out a proprietary loan.
Single-Purpose Reverse Mortgage
A single-purpose loan is the least expensive option, but it differs from basic HECMs in that it can only be used for a single, lender-approved reason. For example, the lender might say that you can only use the loan for home repairs, property taxes or insurance premiums. These loans come from local governments and charitable organizations and are geared toward homeowners with low and moderate income, but they aren't available everywhere.
Proprietary Reverse Mortgage
A proprietary loan is issued by a private lender. If you have a high-value home, you may need to take this type of loan to borrow more funds.
Take the first step toward the right mortgage.
Apply online for expert recommendations with real interest rates and payments.
Your Reverse Mortgage Funds
Depending on the terms of your loan, there are a few different ways you can receive money from your reverse mortgage:
Lump sum
Annuity
Term payments
Line of credit
There are also combination methods. For example, you might receive equal monthly payments and gain access to a line of credit.
Using Your Payments
If you have a HECM, you can use reverse mortgage money for anything, including supplementing your finances during retirement. While every situation is different, a few ways others have used their proceeds include:
Lowering monthly mortgage payments
Increasing monthly cash flow
Consolidating debts
Paying for in-home care
Making home improvements
Supplementing income
Creating an emergency fund
Protecting home equity from declining markets
Reverse Mortgage Line Of Credit
You may choose to put your funds into a line of credit that you can access whenever you need it. This is similar to a traditional home equity line of credit, with some key differences. For example, you aren't required to make payments on the loan, and as long as you stay in the home and uphold your financial obligations of the loan, a reverse mortgage line of credit cannot be suspended or called due. One of the biggest advantages of this is that any unused funds increase in value over time, giving you access to more money in the future.
Selling Your Home With A Reverse Mortgage
You may still sell your home if you have a reverse mortgage. However, you must pay back the debt you've accrued after you sell your home. Before you list your home for sale, contact your lender and confirm the amount you owe. You may keep the remainder and put it toward a new home if your home sells for more than your appraised value. If your home sells for less than what's owed on the loan, you won't be responsible for paying the difference. You'll never pay more on the loan than the value of your home.
You may wish to leave your home to your children or other relatives after you pass away. A reverse mortgage can make this difficult because you accept a lien on your home. A lien is a bank's legal claim to an asset – your home. In other words, the bank has the first claim on your property once you're gone from the home.
However, your heirs do have a few options:
Paying back the amount owed
Purchasing the home for 95% of the appraised value
Refinancing to a regular mortgage
Selling the home and using proceeds to pay back the lien
Allowing the home to go into foreclosure
The decision your heirs make will usually depend on how much equity is in the home. You shouldn't take out this sort of loan if leaving your home to your heirs, with or without a traditional mortgage, is a high priority for you.
The Pros And Cons Of A Reverse Mortgage
As with any big financial decision, it's important to weigh the pros and cons to make sure this is the right option for you. Here are a few to get you started.
Pros Of A Reverse Mortgage
You get to remain in your home and your name stays on the title.
You can access your home's equity without selling your home or making monthly mortgage payments.
Reverse mortgages are immune from declining home values because they're nonrecourse loans. Nonrecourse loans don't allow the lender to take more than the collateral (your home) to restore your debts. Therefore, you'll never owe more than what your home is worth.
Your spouse may be able to remain in your home after you pass, even if they are not the borrower.
Cons Of A Reverse Mortgage
These loans aren't for everyone. They come with a number of drawbacks that you might want to consider before you get one:
Reverse mortgages decrease the amount of equity you have in your home.
Your loan balance will increase if you don't pay down your interest over time.
You may outlive your loan's benefits if you don't choose the monthly tenure payout method.
A reverse mortgage can make it more difficult for your heirs to benefit from the equity in your home after you pass away.
You should also be aware that, like many loans, reverse mortgages can be subject to scams. Make sure you verify your loan and beware of contractors who suggest loans to pay for home repairs or programs that target veterans. The Department of Veteran Affairs (VA) does not sponsor any reverse mortgage loans.
Is A Reverse Mortgage Right For You?
Reverse mortgages can be a good idea for seniors who need more monthly income but still want to live in their homes. However, this might not be the best choice for you if you want to pass your home down to your children, or if you plan on vacating the home in the near future.
When deciding whether or not to take out this type of loan, remember that the main advantage of this loan is that it allows you to use your money now, but you won't have as much saved in the future. Consider your current financial situation and where you want to be a few years down the road. If you've already closed on a loan, remember you have up to 3 days to cancel via your right of rescission.
If you're not sure a reverse mortgage is right for you, there are other refinancing options for seniors. Rocket Mortgage® offers cash-out refinances. For a homeowner in the right situation, this could provide a very viable or even better alternative as it accomplishes one of the major goals of a reverse mortgage – accessing equity – but allows more flexibility for you and your heirs.
If you're interested in a cash-out refinance, you can get started online with Rocket Mortgage®.
Take the first step toward the right mortgage.
Apply online for expert recommendations with real interest rates and payments.