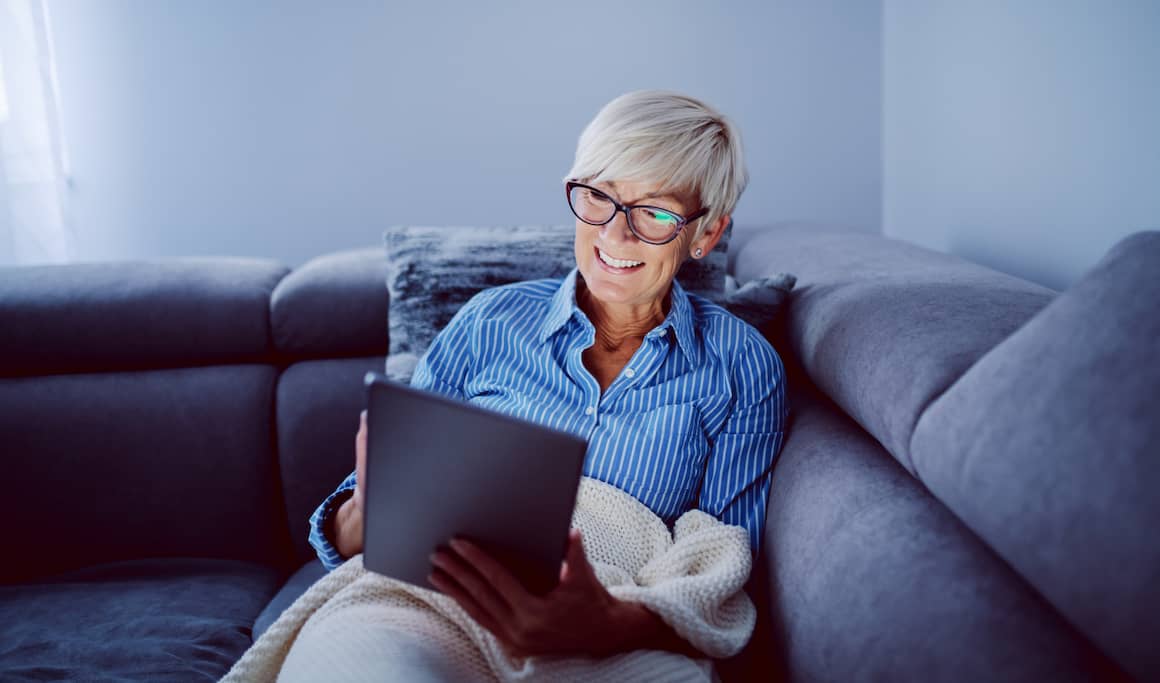 Proprietary Reverse Mortgage: What You Need To Know
Victoria Araj6-minute read
January 11, 2023
Share:
Whether it's longer life expectancies, rising costs of living or the desire to do more in retirement, many of today's seniors are finding that their retirement savings and Social Security aren't enough for everything they want or need in their later years.
To help supplement their retirement income, some older Americans are turning to reverse mortgages. These types of loans allow homeowners to borrow money against the equity in their home and are only available to seniors who are 62 and older. It's important to note that Rocket Mortgage® does not offer reverse mortgages.
There are three types of reverse mortgages: a home equity conversion mortgage (HECM), a proprietary reverse mortgage and a single-use reverse mortgage. This article will cover the proprietary reverse mortgage – what it is, how it works and who should consider one.
What Is A Proprietary Reverse Mortgage?
A proprietary reverse mortgage is a private loan that allows you to convert a portion of your home's equity into cash.
As private loans, proprietary reverse mortgages are offered and insured by private lenders and are not backed by the government. That means they're not federally insured, nor are they bound by certain limits set by the Federal Housing Administration (FHA). These loans are also known as jumbo reverse mortgages, since lenders can lend amounts larger than the federal limit.
See What You Qualify For
Congratulations! Based on the information you have provided, you are eligible to continue your home loan process online with Rocket Mortgage.
If a sign-in page does not automatically pop up in a new tab, click here
Proprietary Reverse Mortgages Vs. HECMs
Unlike the proprietary reverse mortgage, the HECM is a government-insured reverse mortgage. Like the proprietary reverse mortgage, the HECM allows you to borrow against the equity in your home. What makes the HECM different is that it's insured by the FHA, which means it has loan limits and some additional guidelines in place to protect borrowers.
The HECM loan limit, or maximum claim amount, for 2022 is $970,800. That means the highest home value that can be used to calculate your reverse mortgage proceeds is $970,800. If your home value is $1,000,000, the amount of money you'll receive from a HECM will be determined using a value of $970,800 – limiting the amount you could actually get. With a proprietary reverse mortgage, the full $1,000,000 value of the home could be used, providing access to more equity. Keep in mind that home value is just one factor in determining how much you can borrow. The other factors will depend on your lender.
The HECM also requires borrowers to go through reverse mortgage counseling and a financial assessment. The counseling session ensures the borrower understands the financial obligations of the loan and any alternative options they may have. The financial assessment ensures the borrower is able to uphold those loan obligations, such as continuing to pay their property taxes and homeowners insurance.
Of course, since both are reverse mortgages, both the HECM and proprietary reverse mortgage have similarities, too. For example, the proceeds from both loans can be used for anything. And, they are also more expensive than traditional home loans.
Reverse mortgages, no matter the type, can be helpful financial tools in retirement, but they're not for everyone. If you're unsure which reverse mortgage, if any, is right for you we recommend speaking to a financial advisor.
Get approved to buy a home.
Rocket Mortgage® lets you get to house hunting sooner.
Who Can Benefit From A Proprietary Reverse Mortgage?
To qualify for this type of loan, you must be 62 or older, have enough equity in the home and use the home as a primary residence. You can own your home free and clear or have an existing mortgage.
A proprietary reverse mortgage may be a better fit for some borrowers than others. These could be homeowners with a primary residence valued over $970,800, who want to get the most proceeds possible or those who just want to avoid paying FHA insurance and counseling fees.
You should still research all of your options, including other reverse mortgages and alternative loan options, and shop around for the best loan terms.
How Do Proprietary Reverse Mortgages Work?
With a proprietary reverse mortgage, your proceeds come from your home's equity. The loan first pays off your current mortgage. Then, any remaining proceeds are provided in a lump sum that you can use for anything and are nontaxable. You must continue to pay your property taxes and homeowners insurance and maintain your home and your name stays on the title of the home.
Because they're not federally insured, most proprietary reverse mortgages don't require upfront mortgage insurance or monthly mortgage insurance premiums. However, they often come with higher interest rates.
The Pros And Cons Of Proprietary Reverse Mortgages
A proprietary reverse mortgage can be riskier than a HECM or a traditional home loan, so it's important to consider the pros and cons of this type of loan.
The Pros Of Proprietary Reverse Mortgages
Larger loan amounts:

Because the loan doesn't have to conform to loan limits set by the FHA, you can receive larger loan amounts with proprietary reverse mortgages than with other types of reverse mortgages.

Unlimited uses for funds:

The proceeds from a proprietary reverse mortgage can be used for anything. That includes paying for home renovations, living expenses, travel and more. The only type of reverse mortgage that limits how you can use your funds is the single-purpose reverse mortgage.

No upfront mortgage insurance:

Since these loans aren't federally insured, you won't pay upfront mortgage insurance fees. The upfront mortgage insurance fee for a HECM is typically about 2% of your home's value. Not having to pay that fee on a $500,000 home could save you $10,000.

No monthly mortgage payments:

This type of loan pays off your existing mortgage and you're not required to make payments on the reverse mortgage until the loan comes due. However, you must still pay your property taxes and homeowners insurance.
The Cons Of Proprietary Reverse Mortgages
May not offer disbursement options:

Most lenders only offer the proceeds in a lump sum payment. With a HECM, you can receive funds in a lump sum payment, monthly distributions, a line of credit or any combination of the three.

High interest rates:

Because proprietary loans can be riskier for the lender, interest rates for these loans can go as high as 6%. Currently, interest rates for the HECM are up to about 4%.

Fewer protections:

The government put certain guidelines in place for the HECM in order to ensure borrowers were aware of their options, understood their responsibilities and were in a good financial position to be successful with their loans. Without these features, it's up to the borrower to make an educated decision based on their financial situation and all of the options available to them.
Should I Apply For A Proprietary Reverse Mortgage?
If you're thinking of applying for a proprietary reverse mortgage, keep in mind these general reverse mortgage requirements:
You must be at least 62 years old.
You must have enough equity in your home to qualify.
The home must be your primary residence.
You must be able to continue paying property taxes and homeowners insurance.
Speaking to a financial advisor about your options may be helpful, too.
Shop around to find the lender with the best interest rates and lowest fees. Since these are private loans, the lender has more say in qualification requirements, loan terms and how much it's able to lend.
You should also see if a home equity line of credit or a home equity loan makes more sense for your finances and your goals.
FAQs About Proprietary Reverse Mortgages
Still trying to decide if a proprietary reverse mortgage is a good choice for you? Here are a few most frequently asked questions.
Are reverse mortgages a good way to increase retirement income?
They can be. When you take out a reverse mortgage, you'll receive regular payments from the lender, increasing your cash flow each month. However, you'll lose out on the equity in your home and, when you sell the house, the lender will take what they're owed from the sale price.
Can anyone apply for a proprietary reverse mortgage?
Proprietary reverse mortgages are meant for seniors and those nearing retirement age. You'll need to be at least 62 years of age to apply and qualify for a reverse mortgage.
Are there any use restrictions for the money from reverse mortgages?
No. You're free to use the funds however you see fit. That means you can use the reverse mortgage to cover medical costs, home improvements, paying off other debts, supplementing your income or anything else you need help paying for.
Can I take out a reverse mortgage if I have an existing mortgage on my home?
Yes, and most seniors using reverse mortgages still owe money on their homes. You'll be able to use the reverse mortgage to pay off your original mortgage and use any money left to cover your living expenses each month.
The Bottom Line
A proprietary reverse mortgage is one of three types of reverse mortgage loans. It allows you to access the equity in your home and use the money for anything you like. Because it's not government-insured, you may be able to get more proceeds than from other reverse mortgages and you don't have to pay an upfront mortgage fee. However, interest rates may be higher and more risk may be involved. It's important to educate yourself on this type of loan and weigh its benefits and drawbacks.
If you're looking for ways to supplement your retirement income or fund a home project, consider other refinancing options through Rocket Mortgage.
Get approved to refinance.
See expert-recommended refinance options and customize them to fit your budget.
Related Resources
Viewing 1 - 3 of 3