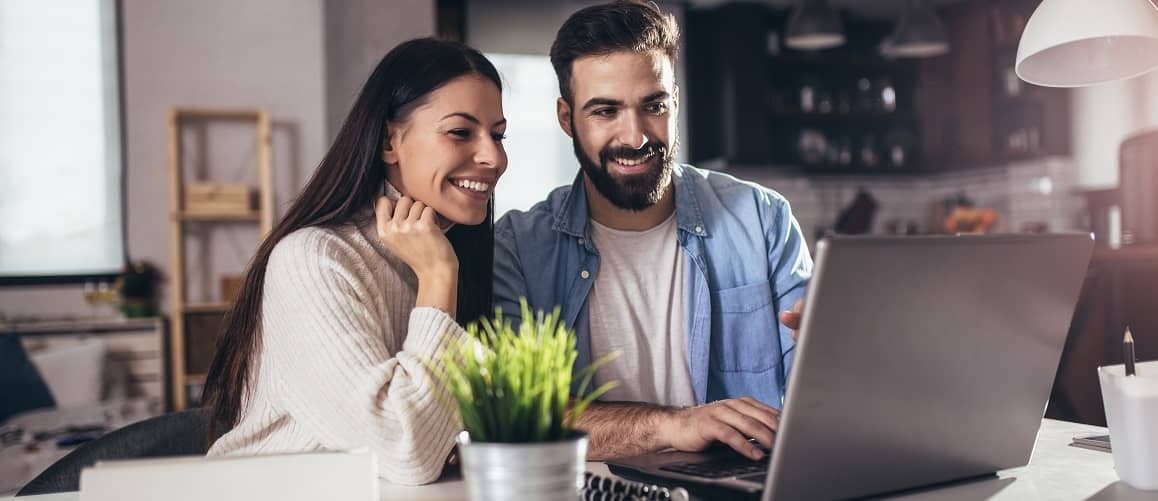 FHA Loan Limits: How Much Can You Borrow In 2023?
Ashley Kilroy2-minute read
October 27, 2023
Share:
There are a lot of things to do before you buy a house. From researching the neighborhood to maintaining your credit to finding your dream house – the list is endless. But one of the most important considerations is how to finance it all.
FHA loans offer an accessible mortgage to a wide range of people. They're less restrictive than traditional alternatives, making it easier for people who struggle to get approval. But the amount you can borrow depends on the year and where you live.
If you're interested in an FHA loan, then you need to know the FHA loan limits for 2023. Let's take a look at them.
How FHA Loan Limits Work
Not every future homeowner can find easy financing or qualify for a conventional loan. An FHA loan is a mortgage that is backed by the Federal Housing Administration (FHA), which operates under the Department of Housing and Urban Development (HUD). The FHA also insures these loans, meaning they protect your lender from loss in the case that you default on the loan.
Generally, FHA loans appeal to first-time home buyers and borrowers with less than desirable credit since they offer low down payments and accept people with lower credit scores. However, you are required to pay mortgage insurance for them.
In addition, FHA loans come with maximum loan limits that cap how much you can borrow. The FHA uses two crucial factors to determine these limits: the property's location (a low-cost area versus a high-cost area) and the type of property (single-family or multi-family).
While both FHA and conventional loans have limits, they are different. As of 2023, conventional loans for a one-unit family home have a $726,200 limit in the lower 48 states. Alaska, Hawaii and high-cost areas have a loan limit of $1,089,300.
See What You Qualify For
Congratulations! Based on the information you have provided, you are eligible to continue your home loan process online with Rocket Mortgage.
If a sign-in page does not automatically pop up in a new tab, click here
2023 FHA Loan Limits
New loan limits are set on FHA loans every year, going into effect January 1. For the year 2023, the FHA loan maxamount for high-cost metropolitan areas sits at $1,089,300, or drops to $472,030 in areas with lower housing costs. The limit applicable to you will depend on where your property is located. The high cost ceiling is also the one applying to Alaska and Hawaii.
FHA Maximum Loan Amounts
Below you will find the FHA loan limits for the 2023 year broken down into low-cost and high-cost areas. They are as follows:
FHA Maximum Loan Amounts

1-Unit Homes

2-Unit Homes

3-Unit Homes

4-Unit Homes

Low-Cost Areas

High-Cost Areas

Low-Cost Areas

High-Cost Areas

Low-Cost Areas

High-Cost Areas

Low-Cost Areas

High-Cost Areas

$472,030

$1,089,300

$604,400

$1,394,775

$730,525

$1,685,850

$907,900

$2,095,200
How To Find Your County's FHA Loan Limits
While there are common limits, your own FHA loan limit may be different. That's because FHA loan limits are set based on county property values, so they vary by location. To find the ceiling and floor in your county, you can search for it using HUD's FHA mortgage limits page.
The Bottom Line: Know The FHA Loan Limits For Your Area
The FHA loan limits vary between counties. Every year, the FHA reviews the limits and updates them if needed based on the changes in market conditions. In 2023, the FHA loan limits changed to accommodate the increases in home prices.
Every potential home buyer should know the limits they have to work with in their area while shopping for FHA loan options and lenders. If you're ready to jumpstart the home buying process, start the mortgage approval process with Rocket Mortgage® today.
Save money on an FHA loan today!
Lock in your low interest rate with a fast, online approval.
Related Resources
Viewing 1 - 3 of 3