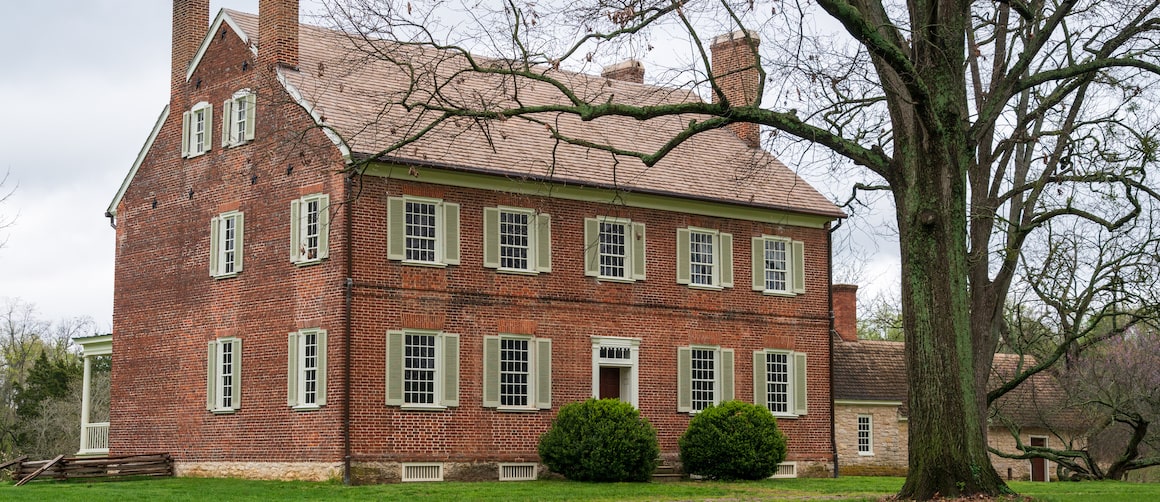 What Are FHA Loan Down Payment Requirements?
Victoria Araj4-minute read
June 09, 2023
Share:
If you're looking to buy a home, you might be concerned about the cash requirements. The amount of cash needed for a down payment and closing costs can be intimidating for almost anyone.
One type of mortgage you may be considering is one backed by the Federal Housing Administration (FHA).
Let's take a look at how much cash you'll need for a down payment on a home purchased with an FHA loan, and we'll also review some assistance that's available and some helpful sources you might be able to take advantage of.
What Is The Down Payment Required For An FHA Loan?
You can qualify for an FHA loan with a credit score as low as 500, but your score will affect your minimum down payment. FHA home loans require a down payment of 3.5% of the purchase price for home buyers with a credit score of 580 or above. If your score is between 500 and 579, you're required to put 10% down. For example, if you're planning to buy a home for $250,000 and your score is at least 580, you'll only need a $8,750 down payment. Your minimum down payment will rise to $25,000 if your credit score is between 500 and 579.
See What You Qualify For
Congratulations! Based on the information you have provided, you are eligible to continue your home loan process online with Rocket Mortgage.
If a sign-in page does not automatically pop up in a new tab, click here
What Other Cash Will I Need To Close?
In addition to your down payment, you can expect to pay between 3% and 6% of the mortgage amount in FHA closing costs. Using our example of the $250,000 home purchase with a down payment of $8,750, this means you'll have a mortgage for approximately $241, 250. For this amount, your costs would typically range from $7,238 to $14,475.
FHA home loans also require home buyers to pay mortgage insurance premiums. At closing, you must pay an upfront premium of 1.75% of the loan amount. For our $250,000 home, that would mean paying an upfront MIP of $4,375. Don't worry, this cost is usually rolled into your loan amount and not required to bring to the closing table.
Is Down Payment Assistance Available For FHA Loans?
Why Is It Easier To Meet The FHA Loan Down Payment Requirement?
The FHA has provisions that can make it easier to accept gifts to help with your down payment. Let's consider three of them.
Gift Rules
The FHA has generous rules about who can gift funds to help FHA home buyers. These rules make it easier for a community to contribute to the home buyer in ways that regulations surrounding conforming loans don't allow.
The approved list of donors includes:
A borrower's family member
A borrower's employer or labor union
A close friend with a clearly defined interest in the borrower
A charitable organization
A governmental agency assisting low/moderate-income families or first-time home buyers
You can't receive the gift from anyone with a financial interest in the home-buying transaction, including:
The seller of the property
Seller Concessions
Home buyers can ask for seller concessions to help reduce how much cash they'll need to bring to the closing table. With an FHA loan, the seller can agree to contribute up to 6% of the home sale price toward closing costs.
Lower Credit Score Requirement
Compared to conventional loans, FHA loans have lenient credit requirements.
To qualify for an FHA loan with a 3.5% down payment, a borrower must have a credit score of 580 or higher. With a credit score as low as 500, a borrower can usually be approved if they can make a 10% down payment.
By comparison, you'll need a credit score of 640 or higher to be approved by Rocket Mortgage for a conventional mortgage with only 3% down.
If your score is below 620, lenders likely won't be able to approve your conventional loan, or they'll charge you a higher interest rate or demand a bigger down payment.
Are There Any Downsides To An FHA Loan?
Before you decide whether an FHA loan is the best choice for you, you should be aware of some potential downsides. Let's look at two of them.
FHA Appraisals Are Tougher Than Conventional Loan Appraisals
FHA appraisal standards go beyond those of conventional lenders. The FHA standards are designed to ensure the livability of the home and the health and safety of its inhabitants. That means these appraisals may require testing not typically included in conventional appraisal standards. In a seller's market, homeowners looking to sell may not be inclined to accept an offer that risks their home not meeting FHA appraisal standards.
Moreover, in competitive markets, home buyers who aren't using government-backed loans are often willing to make contingency-free offers in addition to bidding well over the asking price. Because home buyers using an FHA loan can't waive the more rigorous FHA appraisal standards, they can be at a competitive disadvantage in bidding wars.
Some Sellers Avoid FHA Loans
It won't always be like this, and, in fact, it may already be starting to change as the market cools a bit, but in the pandemic housing market, sellers held all the cards. With a low inventory of houses, sellers may have their pick of all-cash or conventional mortgage bidders offering far above asking price with no contingencies and a large earnest money check.
Against that, an FHA loan with required inspections and stricter guidelines can look less appealing. However, as the housing market shifts away from a strong sellers' market, buyers with FHA loans may soon see their offers not only welcome, but welcome with open arms (and doors).
Is Down Payment Assistance Available For FHA Loans?
The Bottom Line: FHA Loans Offer Low- And Moderate-Income Wage Earners An Affordable Option
FHA loans can be a great option for low- and moderate-income wage earners and those who struggle to meet traditional credit requirements for a home loan. With a 3.5% down payment and a little patience when searching for your next home, you can let an FHA home loan help turn you from a home buyer into a homeowner.
Ready to start your FHA mortgage loan journey? Apply online today and see which option is best for you.
Related Resources
Viewing 1 - 3 of 3