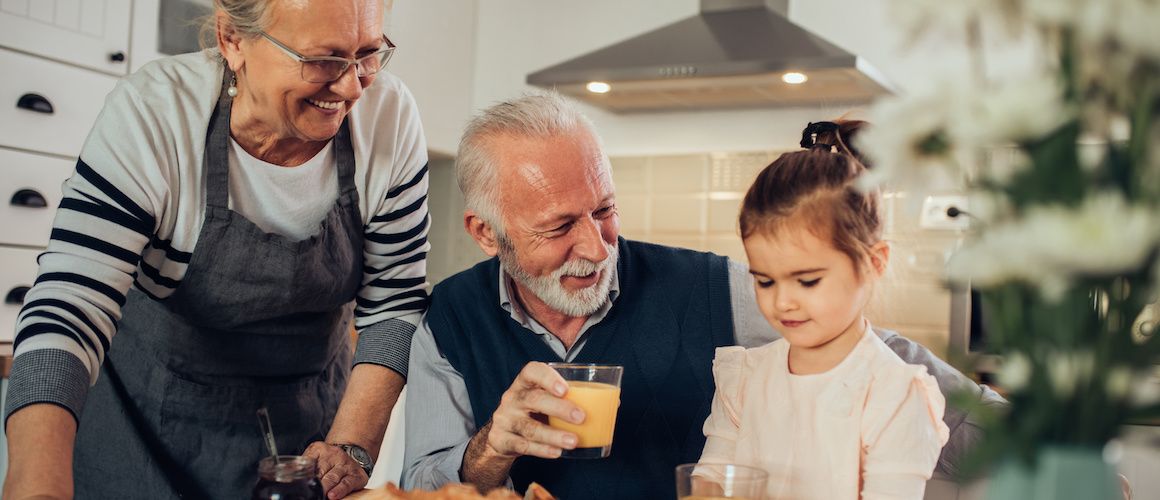 Senior Mortgages: Home Loans And Refinancing After Retirement
Victoria Araj7-minute read
January 27, 2023
Share:
Disclosure: This post contains affiliate links, which means we receive a commission if you click a link and purchase something that we have recommended. Please check out our disclosure policy for more details.
Refinancing after retirement can be a challenge, but with the right resources, you don't have to limit your housing options even if you're considering taking out a new mortgage.
In this article, we'll look at the best loan options for seniors and how you can improve your chances of qualifying for a mortgage refinance or new loan on a fixed income.
See What You Qualify For
Congratulations! Based on the information you have provided, you are eligible to continue your home loan process online with Rocket Mortgage.
If a sign-in page does not automatically pop up in a new tab, click here
What Makes Buying Or Refinancing A Home Different For Seniors?
There's no age limit when it comes to getting or refinancing a mortgage. Thanks to the Equal Credit Opportunity Act, seniors have the right to fair and equal treatment from mortgage lenders. So, what makes getting a mortgage different as a senior? It all comes down to motivations and finances.
Your Reasons For Buying Or Refinancing
If you've lived in your current home for many years or have your mortgage paid off, you might wonder why you'd even want to move or refinance your home. Does it make sense to go through the entire refinancing or home buying process again?
For many seniors, the answer is yes. Your reasons may vary, but many seniors consider refinancing or moving for the following reasons:
You're planning on needing a safer or more accessible home soon.

Your family home feels too large now that your children have moved out.

You don't want to take care of upkeep or cleaning anymore.

You need to access the equity in your home.

Your current state or city is too expensive.

Your mortgage payments could be lower.

A new mortgage would lower your interest rate.
You want to change your loan term.

You want to be closer to your
Regardless of your motivation for refinancing or buying, you'll want to make sure your choice makes sense for your financial situation.
Your Assets, Income, and Retirement Accounts
Most lenders like to see evidence of steady, reliable income from borrowers – and if you're no longer working, it might be difficult for you to show regular cash flow when you apply for a mortgage loan or refinance.
Luckily, many mortgage lenders now allow retirees to use income from their retirement assets to qualify for home loans. This includes:
401(k)s

IRAs

Social Security

Pensions

Investment accounts
The type of investments you have may impact how mortgage lenders view your total income as a borrower. If you have accounts made up of bonds, stocks or mutual funds, lenders can only consider 70% of the value of those assets due to their volatility, so you may not qualify for as large of a mortgage as you initially thought.
For your retirement accounts to help your application, you'll need to demonstrate that you can draw on these accounts without penalties for the next 3 years to support both normal living expenses and loan payments. You'll also need to provide extra documentation on top of the standard mortgage paperwork to show you have access to these accounts.
Not retired yet, but planning on it soon? Since lenders want to see evidence that senior citizens have finances to cover at least the next 3 years (either from your job or retirement accounts) you might be denied if you inform lenders you plan to retire sooner. Where possible, it might be best to wait and apply once you're fully retired and can access your retirement accounts.
With that said, you aren't required to report your planned retirement date. If you do plan on retiring soon, just make sure your finances can cover your mortgage payments once your regular income stops.
Your Thoughts About The Loan Term
Can a 70-year-old choose between a 15- and a 30-year mortgage? Absolutely. The Equal Credit Opportunity Act's protections extend to your mortgage term. Mortgage lenders can't deny you a specific loan term on the basis of age.
The loan term you're comfortable with has much more to do with your finances than your age. Many seniors use a 30-year mortgage because of its relatively low monthly payments, but you might decide to use a 15-year or shorter term depending on your intentions for the house.
In most cases, you don't need to worry about what will happen to your mortgage if you pass before it's paid off. Your loved ones can usually sell the house to repay the remainder of your loan, but if you want your family to keep the home, you may want to set up a life estate and set money aside or plan on using insurance to cover the mortgage.
How To Apply For A Senior Refinance Program
Just like taking out a new mortgage, refinancing can be a slightly different experience when you're living on a fixed income. Here's what you'll have to do to find the mortgage refinance programs for your needs and your financial goals.
Decide Why You Want To Refinance
When you refinance your mortgage loan, you replace your current loan with a new loan that's more manageable. You can refinance to get a lower interest rate, reduce your monthly payment or take cash out to cover debt. A refinance can have a dramatic, positive impact on your finances in both the short and long term.
Apply With Your Mortgage Lender Of Choice
The refinance process begins with an application. You are under no obligation to use your current lender and can submit an application with any lender you choose. Your lender will usually ask you for documentation that proves your income. This can include statements detailing your Social Security benefits, tax returns and any statements from your retirement accounts or pension plans.
Get Through The Underwriting Process
During underwriting, your lender will verify your income and make sure you meet the standards for a refinance. Your lender will also schedule an appraisal to ensure your home hasn't decreased in value. After all your paperwork clears and your appraisal comes back, you'll sign on your new loan at closing.
Understand The Hurdles
Living on a fixed income or a low income can make it more difficult to qualify for a refinance. Lenders need to know that you have enough money to cover your monthly payments. They also need to know that if you run into financial hardship, you have enough in savings to continue making your payments. As long as you understand the hurdles you'll face when applying for senior refinance programs and provide your lender with the necessary documentation, you'll be in good shape.
Increase Your Chances Of Getting Approved
Whether you're refinancing your current home or planning on buying a new one with a new mortgage, you'll want to maximize your chances of approval before you apply. Here are a few simple things you can do to increase your chances of approval.
Start With Your Current Lender
You may have an increased chance of getting approved for a refinance with your current lender since they will already know the details of your loan. Your lender may be able to suggest different refinance programs for seniors that you'll easily qualify for and may even be able to loosen the requirements to refinance (if you're up to date on your mortgage payments).
Include All Your Income
Your lender will ask you questions about your income and assets when you apply for a new mortgage or a mortgage refinance. However, lenders don't only consider income from employment when they review your application. Maximize your chances of getting approved by including all streams of income with your application. Some sources of income your lender might consider include:
Social Security payments

Structured settlement payments

Dividends from stocks and other investments

Alimony payments

Military pension payments and benefits

Income from rental properties you own

Payments from your IRA, 401(k) or other retirement accounts

Royalty income from patents
The specific streams of income you can include in your application can vary from lender to lender. The most important factor is that the income you have will continue to come in throughout your retirement. Your lender may exclude certain streams of income that aren't long-standing. For example, your lender probably won't consider alimony as income if it's set to end in 12 months.
Maximize Your Appraisal Value
The appraisal process is an important part of refinancing for borrowers. An appraiser will tour your property and give you an estimate of how much your home is worth. Maximizing your appraisal value can increase your chances of qualifying for a refinance. This is especially true if you're applying for a cash-out refinance.
Use these simple tips to increase your home's value before your appraisal:
Increase your curb appeal: Your curb appeal has an impact on the value of your home to home buyers. Take a tour of the exterior of your property and see where you can make improvements. Painting fences, planting flowers and power-washing walkways and hardscaping are some ways to improve your home's curb appeal.

Declutter: Your appraiser won't deduct points if you haven't done the dishes or if you have a few books lying around. However, decluttering your home can make your rooms look larger and make your home feel more comfortable. Take a walk through each room a few days before your appraisal and make sure that everything is clean.

Create a list of upgrades: Permanent upgrades you've made to your home increase your appraisal value. Create a list of improvements to give to your Some examples of permanent upgrades include installing a home security system, replacing old appliances or adding a pool. Don't include removable or aesthetic upgrades like painting a bedroom, putting up wallpaper, or hanging mirrors.
The Bottom Line: It's All About Your Finances
Managing loans on a fixed income as a senior citizen can be challenging, but it isn't impossible. Looking into senior refinance programs can help you save money in the long run. Before you start looking at different home loans for seniors, consider your finances and your long-term goals. If you're planning on staying in your home, refinancing may be a great choice.
Ready to explore your mortgage options? Start your refinance or mortgage application online now.
Consolidate debt with a cash-out refinance.
Your home equity could help you save money.
Related Resources
Viewing 1 - 3 of 3