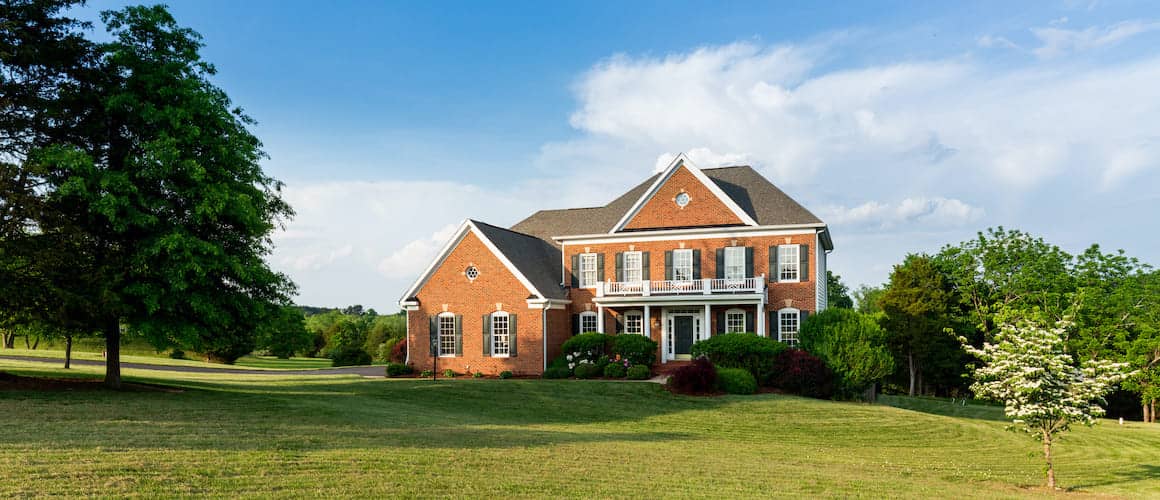 USDA Streamline Refinance: Everything You Need To Know
Miranda Crace5-minute read
July 03, 2022
Share:
*As of July 6, 2020, Rocket Mortgage® is no longer accepting USDA loan applications.
Let's say city living has never been for you. Maybe you've settled on the edge of suburbia or in an area with more wide-open spaces. If that's the case, perhaps you took advantage of a United States Department of Agriculture (USDA) loan for its numerous benefits, including no required down payment and lower guarantee fee rates. If this accurately describes you, a USDA Streamline Refinance could be a good option.
Although Rocket Mortgage® doesn't offer USDA loans of any kind at the moment, including USDA Streamlines, we want you to be fully educated on all types of mortgage refinances. Let's take a look at everything you should know about USDA Streamline Refinances.
What Is A USDA Streamline Refinance?
If you have an existing USDA loan, a USDA Streamline offers several benefits if you're looking to refinance your home. They include the following:
Little to no home equity needed: You can use a USDA Streamline refinance to do a rate and term transaction up to the full value of your property. This means you can use it to take advantage of market conditions if you want to lower your rate, shorten or lengthen your term even if your property value or lack of time making payments on your house mean you don't have much home equity at the moment.
No appraisal required: Because you're going from an existing USDA loan into another one, there's often no appraisal required (in most cases). The only exception to this is if you received a subsidy as part of getting a direct loan from the USDA before your current refinance.
No inspection necessary: Because you're already in the home, you won't be paying again for a home inspection, either. You know where you stand with your home, warts and all.
Credit flexibility may be available: The USDA doesn't set a minimum qualifying credit score, but as a practical matter it's harder to get approved with a FICO® Score below a median of 640. That said, depending on the type of Streamline you're applying for, there may not be a credit check required. It's important to note that USDA policy may also differ from the policy of the lenders themselves, so shop around.
What Are The Different Types Of USDA Streamlines?
One thing that separates USDA Streamlines from similar offerings from other loan types is that there are actually two different options. Let's run through the eligibility requirements for a USDA Streamline-Assist refinance before taking a look at the similarities and differences at a house with a USDA Standard Streamline.
USDA Streamline-Assist Refinance
For reasons we'll get into in just a second, a USDA Streamline-Assist refinance is the more popular of the two streamline refinancing options for refinancing USDA loans. Before we get there, let's run through the big requirements:
The home has to be your primary residence – where you live for the majority of the year.
Your current mortgage has to be either a USDA Direct Home Loan or a USDA Guaranteed Home Loan.
Your existing home loan must be at least 12 months old before you can receive conditional approval on your new loan.
You have to have at least made 12 consecutive payments on your existing USDA loan.
Your total monthly mortgage payment must be a minimum of $50 lower after the refinance than it was before.
As part of the Streamline-Assist option, no credit check is required and no special ratios are calculated, so it can be easier to qualify. Income isn't a factor. Additionally, no appraisal or inspection is necessary if you haven't received a subsidy. Finally, things like escrow fees and other closing costs can be included in the loan to create a no-closing cost refinancing.
USDA Standard Streamline
A standard USDA Streamline is a bit harder to qualify for than a Streamline-Assist refinance, but it still may be a good option. Let's go over the qualifications:
The home has to be your primary residence.
Your existing home loan has to be either directly from or guaranteed by the USDA.
Your existing home loan has to be at least a year old before you can get a conditional approval on your Streamline.
Standard credit guidelines apply.
You have to have made on-time payments for the last 6 months.
Other than credit and income guidelines being stricter, many of the other features of the Streamline-Assist are carried over. For example, there's usually no home appraisal or inspection required. Closing costs can still be built into the loan.
USDA Streamline Refinance FAQs
There are many commonly asked questions regarding the USDA streamline refinance. Let's take a look at a few that might answer some of your concerns.
What are the USDA streamline refinance guidelines?
The guidelines for a USDA streamline refinance state that you must currently have a USDA home loan and the homeowner will have to reduce their payment as well as interest, principal and the guarantee fee. You can't finance other properties, it must be for your primary residence, but you can add additional borrowers to the loan. The borrower is also unable to take cash from their home equity as part of this refinance and must have made on-time payments for the past 12 months.
What are the downsides of a USDA streamline?
The main downsides to a USDA Streamline are guarantee fees. These are upfront and annual, and they function similarly to mortgage insurance. Unlike conventional and certain Federal Housing Administration (FHA) loans, guarantee fees on USDA loans stick around for as long as you have the loan.
This contrasts with conventional loans where you don't have to pay for mortgage insurance if you have 20% or more existing equity in your home. For this reason, a conventional loan can be more attractive, especially if you find yourself building higher equity amounts over time.
What states offer the USDA streamline refinance program?
The USDA Streamline refinance program started in 2012 as a pilot in several states. However, it quickly proved to be a success and created outcomes correlating with homeownership stability. As such, the program has expanded nationwide.
The only location requirement is that you be in an area that would normally be USDA-eligible, typically on the outskirts of suburbia or in a rural area far away from major population centers. You can check if your property is in an eligible area on the USDA website.
The Bottom Line
A USDA Streamline refinance allows you to take advantage of market conditions even if you have little to no home equity. Although you can't take cash out, this could help you lower your rate or change your term.
As we've previously mentioned, Rocket Mortgage doesn't offer USDA loans right now but we can still help find the right refinancing option for you. Start your refinance application today or give us a call at (833) 326-6018.
Get approved to refinance.
See expert-recommended refinance options and customize them to fit your budget.
Related Resources
Viewing 1 - 3 of 3