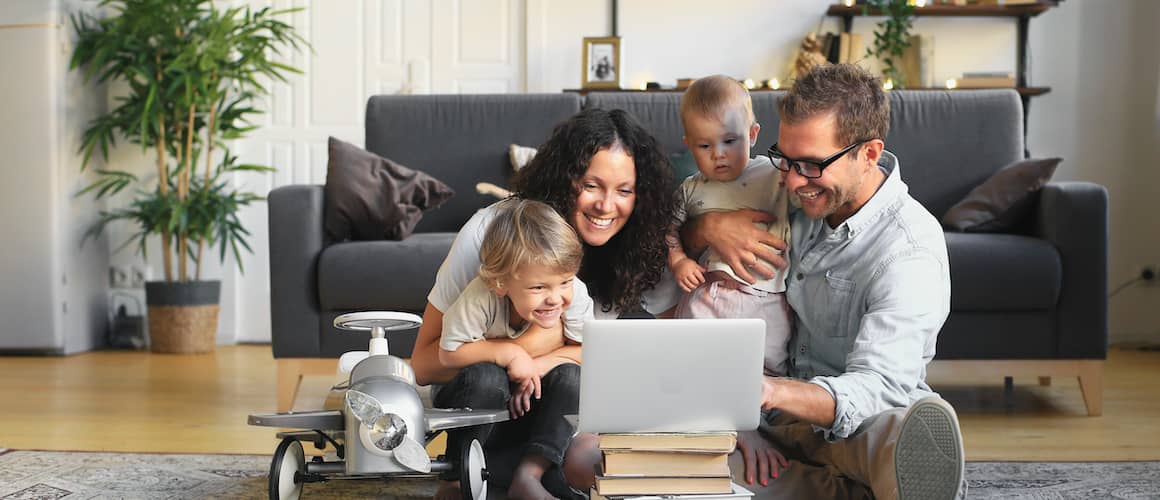 What Can You Use A Home Equity Loan For?
Sam Hawrylack6-minute read
September 01, 2023
Share:
Did you know your home equity doesn't have to stay in your home? You can tap into your home equity to use it for other purposes while staying in your home. But what can you use a home equity loan for?
Fortunately, there are many uses. The bad news is that not all uses are smart financial decisions. Here's what you should know about what home equity loans should be used for.
Home Equity Loans and How They Work
A home equity loan is a second mortgage on your property. It takes a second lien position and allows you to put your home's equity to good use.
A home equity loan is different than a home equity line of credit (HELOC). Home equity loans pay the loan amount in one lump sum and pay a fixed interest rate for the loan term. You immediately make principal and interest payments but can use the funds however you wish.
Your monthly payments on a home equity loan never change, and the repayment term can vary from 10 to 30 years (the Rocket Mortgage® Home Equity Loan is available in 10- and 20-year fixed-rate terms), depending on how much you can afford. Each lender has different programs and terms, so always check with your lender to see what they offer when you want to use your home's equity.
Most lenders allow you to borrow 80% to 85% of your home's value, including your first mortgage. For example, let's say your home is worth $300,000. You can have up to $255,000 outstanding if you borrow up to 85% of the value. If your first mortgage has a balance of $150,000, that leaves you with $105,000 to borrow with a home equity loan.
We don't recommend borrowing more than you need but knowing you can tap into up to 85% of your home's value can help you in important situations.
See What You Qualify For
Congratulations! Based on the information you have provided, you are eligible to continue your home loan process online with Rocket Mortgage.
If a sign-in page does not automatically pop up in a new tab, click here
The 7 Best Uses for a Home Equity Loan
There isn't a right or wrong way to use your home equity loan. You earned the equity in your home and can use it how you want. However, remember that the money you take from your home's equity is a loan. You must pay it back and will pay interest on the amount you borrow.
Before borrowing the money from your equity, make sure you can afford the payments, and that paying interest makes sense for the reason you're borrowing the funds. It's best to take the shortest term that you can afford to avoid paying too much interest.
1. Consolidating Debt
Consolidating debt is the number one reason to get a home equity loan. When you consolidate debt, you pay off revolving debts and other personal debts with the equity in your home. You can pay the balances yourself or ask the lender to pay them directly with the funds from your loan.
When you consolidate debt, you have one loan payment with one lower interest rate. As a result, you don't have to worry about meeting multiple due dates and ensuring you have enough money for at least the minimum payment on each debt.
It can make budgeting and getting out of debt much easier when you consolidate all credit card debt into one loan, helping you get out of debt faster.
2. Becoming a Business Owner
Starting a business can help you achieve financial freedom, but only some have the capital to make it happen.
A home equity loan can help you obtain the necessary capital without paying high-interest rates or jumping through hoops to get approved. In addition, most new business owners don't qualify for a business loan without a business history, so a home equity loan can fill that gap.
Without a home equity loan, most new business owners must resort to personal loans or high-interest credit cards, which makes it harder to reach financial security when you're constantly trying to get out of debt.
Homeowners can use home equity to buy equipment, a security deposit for a building, or for marketing to get customers.
3. Remodeling Your Home
Next to debt consolidation, home renovations or remodeling is the next most popular reason to borrow a home equity loan.
It's also one of the smartest reasons to tap into your home's equity. When you finance home improvements, you invest back into your home. You take money out of it to improve its value. Not every home improvement will increase your home's value dollar-for-dollar, but you'll typically see some appreciation.
Because a home equity loan is for one lump sum, make sure you know how much the home renovations will cost to ensure you have enough. Finally, if you itemize your income tax, you may be able to deduct any interest from your home equity loan if you use the money to make home improvements or renovations.
4. Buying Investment Property
Using your home equity to buy an investment property can be another great way to apply your funds. However, it's more challenging to get financing when purchasing an investment property or vacation home because it's not your primary residence.
Lenders typically want a higher down payment, which can delay your purchase if you don't have the capital. Using the equity in your home, you can have the money needed for a larger down payment, giving you more flexibility in obtaining financing to buy an investment property or vacation home.
5. Pay for College
If you don't want your child burdened with student loans, but they won't get enough financial aid to cover college costs, you can use the equity in your home to cover them.
This is often a good idea when interest rates are lower on mortgage loans than on student loans. While federal student loan rates can be competitive, private student loan rates can get high. Tapping into your home's equity can save you and/or your child money on the loans.
Keep in mind, though, that there aren't any special repayment programs like student loans have. So, make sure the monthly payment is something you can afford and that you'll have the loan paid off or close to it before retirement to avoid financial struggles.
6. Emergency Fund
If you don't have an emergency fund, consider tapping into your home's equity to create one. Ideally, you should be able to cover 3 – 6 months of expenses with an emergency fund.
If you use your home's equity for an emergency fund, invest it somewhere safe, such as a CD or another interest-bearing account that won't put the money at risk. Only use the funds if you have a true emergency, and if you can save money in the meantime, consider paying your home equity loan off early.
7. Invest in Yourself
One of the best investments you can make is investing in yourself. If your career requires continuing education, or you want to return to school to increase your chances of getting a better job, a home equity loan can help you cover the costs.
Instead of putting off your professional development, you can invest in yourself and improve your chances of making more money. With a raise or higher income, you can pay your home equity loan off early and enjoy the benefits of investing in yourself even more.
Turn your home equity into cash.
See how much you could get. Apply online with Rocket Mortgage® today.
Can You Use a Home Equity Loan for Anything?
Most lenders don't restrict or even ask how you use your home equity loan funds. However, there are certain things you should be very careful about using a home equity loan for, including:
Buying a car: You might need a car but borrowing against your home's equity to buy it is something you should only do with a full understanding of the cost of the loan and its affordability for you.
Investing: Risking your home equity in an investment is never a good idea. Even if someone promises it's a "great investment," be very careful.
Reevaluate: Be very savvy about borrowing money from your equity to simply afford the lifestyle you want. Make sure first that it's not in your best interest to cut back or find a way to make more money.
The Bottom Line: What Can a Home Equity Loan Be Used For?
Consider using it for viable purposes if you have equity in your home. Whether you're investing in yourself or an investment home, or you want to consolidate debt, there are many great reasons to use your home equity with a home equity loan.
Remember to borrow only the amount you can afford to pay back, and don't borrow funds from your home's equity for expenses you otherwise couldn't afford but don't need. Make sure it's necessary and the loan won't hurt your budget.
If you're ready, apply online and see what you qualify for in a home equity loan.
Apply for a Home Equity Loan online.
The Rocket Mortgage® online application is simple and secure.
Related Resources
Viewing 1 - 3 of 3