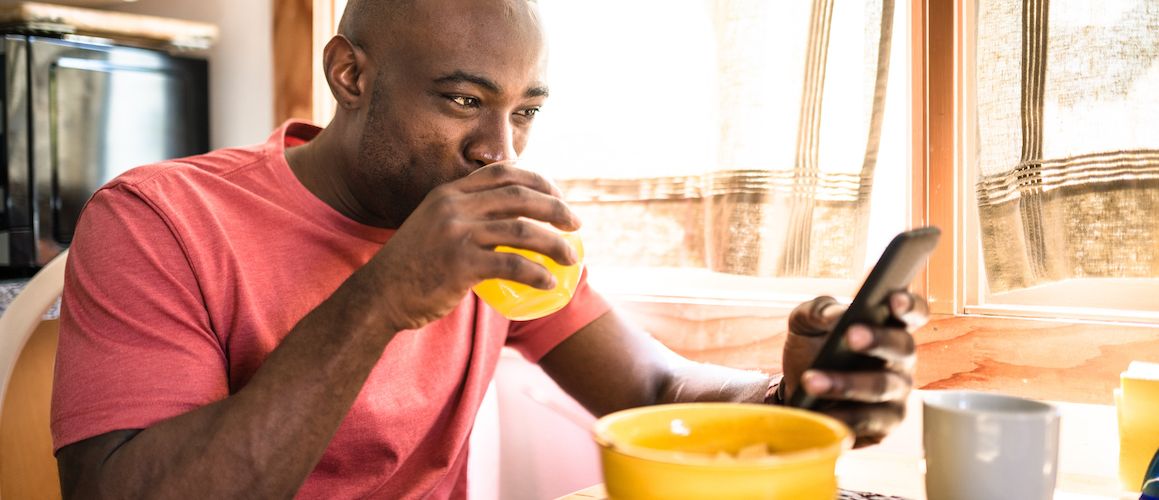 Everything You Need To Know About Home Equity Loans For Debt Consolidation
7-minute read
August 16, 2021
Share:
Have you amassed some debt and need to find a way to simplify your payments? Getting a home equity loan could be the answer. You can borrow on your home's equity to pay off revolving debts like credit cards, non-mortgage loans and bills.

Read on to learn when you should tap into your home's equity and also discover alternative methods for debt consolidation.
Get A Full Understanding Of Using A Home Equity Loan To Consolidate Your Debt
If you're like many Americans, you have a revolving amount of debt from non-mortgage related expenses. There was about $1,071,700,000,000 of credit debt alone in May 2019 according to the Federal Reserve. If that looks like a lot of zeros, it's because we're up to over $1 trillion. If you were to divide that by the most recently available population estimates for 2018 according to the Census Bureau and other sources, that works out to about $3,275.37 per American. That's a lot of money.


The first step to using your home as part of a solution to this problem is understanding what home equity is. Home equity is the difference between what your home is worth and what you owe to the lender. For each dollar you pay back to the lender, that's a dollar of your home that you officially own.

Home equity loans are second mortgages that allow you to tap into your equity so you can get access to cash. You can also use the cash loan to pay off other higher-interest debts such as credit card debt and possibly student loan debt. Mortgage interest rates are almost always lower than those of credit card debt.
For example, you might take out a home equity loan with a 4% interest rate to pay off the debt on your 18% interest rate credit card and end up paying less in interest over the long term.
How It Works
You have two options if you choose to tap into your home's equity: You can get a home equity loan or a home equity line of credit (HELOC). Rocket Mortgage® currently doesn't offer these types of loans.
Home Equity Loan
A home equity loan is a second mortgage that allows you to get your loan all at once, or in a lump sum. The amount you'll be able to get will be smaller than your original mortgage since lenders will rarely let you borrow 100% of your home's equity. The repayment span is also usually a shorter period of time compared to your original mortgage.


Once your lender closes your home equity loan, you'll get a lump sum payment from your lender. You'll make a second mortgage payment completely separate from your primary mortgage payment.
Home Equity Line Of Credit (HELOC)
A home equity line of credit is similar to a home equity loan, but you get cash as a line of credit instead of a lump sum. You can usually borrow between 75% – 85% of your home's value with a HELOC. A HELOC is a lot like a credit card because you can carry a balance from month to month and make minimum payments.You pay interest on the amount you draw, and the interest rate can vary.
Pros
Let's look at the pros to help you decide whether you should tap into your home equity:
Your interest rates are lower. You'll get lower home equity loan or HELOC interest rates because your home is used as collateral. Credit cards aren't backed by any physical property, which is one of the reasons interest rates are so high.
Credit scores can vary. Since you borrow on the equity you own in your home, you typically don't have to have a sky-high credit score to get a home equity loan or HELOC. Check with your lender as scores may vary depending on the loan product and other lender requirements.
You'll get a tax deduction. The interest you pay on your home equity loans can be tax deductible.
Cons
You also might want to consider some of the challenges you'll face if you want to consolidate certain debts through a home equity loan:
Your home is put up as collateral. When you use your home as equity, you risk the roof over your head. In other words, your home could be repossessed if you don't repay your loan.
The home value could change. If you borrow on your home's equity and the value of your property decreases, you could owe more than what your home is actually worth.
You stretch your timeline. Once you add a second mortgage to the mix, you add more debt and can potentially extendthe amount of time it takes to pay off youroriginal mortgage.
Who's Eligible?
You can get a home equity loan or HELOC if you have equity in your home. In some cases, you can even get a home equity loan or HELOC soon after you buy a home. The amount you can borrow depends on the lender and the type of loan you're after.
Here's an example:

Let's say you have $250,000 left of your $350,000 mortgage. You have $100,000 of home equity that's eligible to borrow. If the lender lets you borrow around 80%, you could get a home equity loan for $80,000.
Who Should Use It?
Your home's equity could be one of the most valuable things you own. You may work 15 to 30 years to pay it off, so be cautious when you use it. It's recommended that you only use your home's equity for emergency situations including unexpected medical bills and emergency debt consolidation.

Think carefully about the loan's purpose down the line. Consider your future goals, other financial aspirations and whether you plan to stay in your home for the long term. All of these considerations, and more, could affect your decision.
See how much cash you could get from your home.
Apply online with Rocket Mortgage® to see your options.
Consider The Alternatives To Debt Consolidation
There are several other avenues to explore – let's look at these additional methods as well as the benefits and drawbacks of using them for debt consolidation.
Cash-Out Refinance
A cash-out refinance features several benefits of home equity loans, but with a couple of advantages. You'll only have one mortgage against your house. That means there's less risk for the lender and you'll get a better rate than you would if it were a second mortgage. Second, interest rates are lower than a second mortgage, which is good news for your savings. You can apply for a cash-out refinance online through Rocket Mortgage®.
Cash-out refinances are often the best way to consolidate debt because they're based on your primary mortgage, so you're getting the lowest possible mortgage rate for your financial profile.

Personal Loans
A personal loan for debt consolidation could allow you to reap the benefits of low interest rates. Personal loans don't have high interest rates like credit cards, but the rate you get depends on your credit and financial history.

Make sure to keep your eye out for loans that don't charge a prepayment penalty, which means you'll be charged extra if you pay off your balance early. Also, if you extend the personal loan past your intended period, you could pay additional interest you didn't factor in when you set up your financial plan.
0% Balance Transfer Card
A 0% balance transfer card is a credit card that allows you to move all of your existing debts to a card that has a promotional period of 0% interest. This period usually lasts 12 – 18 months, so ensure you have a plan in place to pay off your debts before this period ends.

You may be required to pay a transfer fee on some cards, so be sure to research what the best card is for you.
401(k) Loan
A 401(k) loan is a way for you to borrow from your retirement fund. A 401(k) is an employer-sponsored savings plan that allows you to set aside pre-tax dollars from your paycheck for retirement. A 401(k) loan is still a loan – you'll still have to repay the amount you borrow and you have 5 years to pay back the loan, according to IRS regulations.

A 401(k) loan does not impact your credit score, but failure to repay it could leave you in more debt than when you started. You could also risk your retirement savings and be subject to tax penalties if you can't repay what you borrow.


How To Apply For A Home Equity Loan To Consolidate Debt
You've compared your financial needs, your debt requirements and alternative methods for consolidation and you've decided to tap into your home's equity. Here are your next steps:
Step 1: Determine How Much Equity You Have In Your Home
Before you apply, it's important to know the amount of equity you actually have in your home. Compare the smallest loan you could possibly get to the outstanding debt you'd like to consolidate. Is the amount you've paid off of your mortgage sufficient to cover your revolving debts? Will your equity cover this cost?
Step 2: Check Your Credit
A strong credit score is helpful for lenders when they assess second mortgage applications. If you're afraid your score is too low, talk to your mortgage lender or take small, actionable steps to get your credit score up to par. Your credit score and necessary qualifications will depend on your lender.

If you want to check your credit, Rocket HomeSM is a great place to get your score and learn what factors affect it.
Step 3: Compare Loan Options
Compare loan options lenders give you for using your home's equity and decide which loan you want to pursue.

If you have questions about how to tap into your equity, Rocket Mortgage® has Home Loan Experts who are ready and willing to speak with you about any questions you may have. They can also help you set up a cash-out refinance which often comes with a lower interest rate than other home equity loan options. As always, it's important to work with a financial advisor who can help you determine the best path for your financial situation.
Summary
There are many avenues you can explore if you want to consolidate your debts. Compare your financial situation to the criteria above to decide whether your home's equity makes sense for you. If you're okay using the roof over your head as collateral, ensure that the 10-plus year payment track is for you. If not, check out less-risky methods to consolidate your debts. These could involve a cash-out refinance, personal loans, 0% balance transfer cards or 401(k) loans.

Find out how much debt you have, how much you need to pay it off and the method that allows you to do this with the least amount of risk.
Get approved to refinance.
See expert-recommended refinance options and customize them to fit your budget.