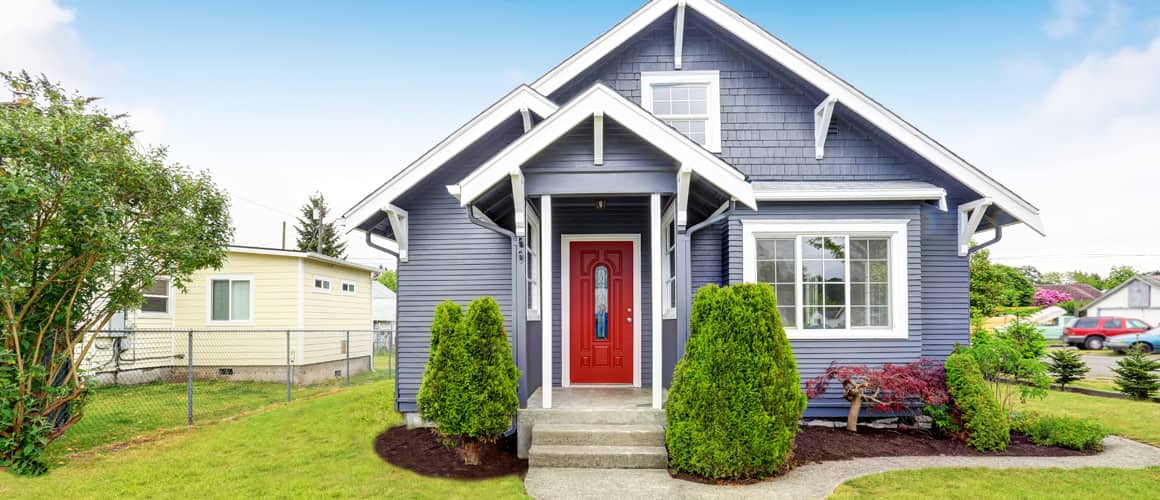 Mortgage Rate Lock: A Guide To Protect You From Rate Fluctuations
Victoria Araj8-minute read
July 12, 2023
Share:
Mortgage interest rates can fluctuate rapidly over time – they move up and down from day to day and even from hour to hour, and 2022 is no exception. High housing demand, construction supply shortages, changes to the fed funds rate and other market trends are anticipated to contribute to a rise in mortgage rates for borrowers this year.
Even minor changes to mortgage rates can impact the amount you pay when you refinance or close on your home loan. A mortgage rate lock protects you from costly fluctuations and freezes your interest rate in place.
In this article, we will examine how a mortgage rate lock works, why you should lock your mortgage rate and when is the best time to get one for your loan.
What Is A Mortgage Rate Lock?
A mortgage rate lock, also known as rate protection, keeps your interest rate from rising between the time you apply for a mortgage and the time you close on your new loan. This option allows borrowers to get the best mortgage rate possible while going through the refinancing or purchasing process. If interest rates happen to go up during the period when your rate is locked, you get to keep your lower rate.
On the other hand, if you lock your rate and interest rates fall, you can't take advantage of the lower rate on a refinance unless your rate lock includes a float-down option. A float-down option allows you to take advantage of an interest rate decrease during your lock period.
For a home purchase using a 30-year conventional, VA or FHA loan, Rocket Mortgage® offers RateShield®, where you have up to 90 days to shop for a home with a locked interest rate.1 If rates go down over that time frame, you'll be able to lower your rate one time. If they've gone up, you keep the rate you locked at the beginning of the process.
See What You Qualify For
Congratulations! Based on the information you have provided, you are eligible to continue your home loan process online with Rocket Mortgage.
If a sign-in page does not automatically pop up in a new tab, click here
Why Do Mortgage Rates Change?
Mortgage interest rate changes are influenced by the market. Let's look at what factors determine interest rates.
Economic Changes
When the economy does well, interest rates tend to increase. But when the economy slows, market rates typically drop in hopes that lower interest rates will spur growth.
Federal Funds Rate
The federal funds rate is the rate at which banks and other financial institutions borrow money. The Federal Reserve influences mortgage interest rates by increasing or decreasing the federal funds rate. In order to keep inflation in check, the Federal Reserve may also manipulate the federal funds rate. This, in turn, will influence falling or rising interest rates, especially short-term rates (such as the ones used for credit cards and adjustable-rate mortgages).
Recently, the Federal Reserve carried out a fed funds rate hike to help lower inflation. Because inflation affects mortgage rates, a rate hike will typically result in higher rates and more expensive costs associated with buying a home.
Mortgage Demand
Supply and demand also play a role in why mortgage rates move. If there's strong demand for homes, interest rates tend to move higher. If demand slumps, rates come down in hopes of encouraging more demand from prospective home buyers.
Mortgage-Backed Securities
Mortgages are often bundled with other loans and sold to investors on the bond market as mortgage-backed securities. In return for buying the securities, investors are paid each month when homeowners make their mortgage payments. The price at which these securities sell is based on the interest rate you pay on your home loan.
In 2022, a number of these factors are likely to make rates rise. As a result of the COVID-19 pandemic, with sustained demand for housing and announcements that the Fed may increase interest rates to combat inflation, mortgage rates have already begun to rise from their historic lows. Locking in now could still secure you a low rate before the market begins to ramp up.
How Long Can You Lock In A Mortgage Rate?
When you lock your rate, it'll be stable for a specified period of time. The exact lock period varies based on your loan type, where you live, the loan terms and the mortgage lender you choose. Most rate locks have a rate lock period of 15 – 60 days. If the rate lock expires before your loan closes, you may have the option to pay a fee to extend the lock period. Otherwise, you'll get the interest rate that's available when you lock it before closing.
If things change concerning your mortgage application or financial situation, your lender might void your rate lock. Since your interest rate is based on factors like your income and credit, changes to your situation may mean you're no longer eligible for the rate that was originally offered. Opening a new line of credit while you're getting a mortgage, for example, could result in a change to your debt-to-income ratio (DTI) or credit score, which means your lender will need to reevaluate your eligibility for the loan and interest rate.
When Can You Lock In A Mortgage Rate?
When locking your mortgage loan's interest rate, you can choose to secure it from the moment you receive initial loan approval to 5 days before the closing. Some lenders may even lock your rate at the same time they send you the loan estimate. However, your rate lock will have an expiration date, after which your interest rate will start to increase or decrease even if you haven't completed your refinance or home purchase.
That's why it's essential to time your mortgage rate lock correctly to ensure you have a lower interest rate and APR for your new mortgage.
Unlike most rate lock options, RateShield® allows you to lock your rate for up to 90 days while you shop for a home with a one-time option to lower your rate if they fall during that period.
To know whether you should lock your rate right away, you may want to do some research to find out how rates have been acting. If rates have been rising, it might be best to lock your rate as soon as your mortgage or refinance is approved. If rates are on the decline, floating your rate (in other words, not locking it) could pay off.
Just keep in mind that no one can predict what rates will do. Floating your rate can be risky; even a small increase in interest rates can cost you thousands of dollars over the life of your loan.
Should You Lock Your Mortgage Rate?
Many borrowers often wonder if they should lock their mortgage rate now or wait until their closing process is underway. If you're happy with your rate when you get approved, locking it in is a smart choice. It's best to lock your rate when you're comfortable with the amount of your monthly mortgage payment.
If you're thinking about floating your mortgage rate, make sure to consider the impact a higher rate may have on your finances. Even a slight increase in the rate can add hundreds of dollars to your mortgage payments each year. Locking your mortgage rate provides security in knowing how much you'll pay each month.
While locking your rate can save you money over time, you should also check with the mortgage lender beforehand to learn if there are any charges associated with this option. Some banks and financial institutions charge rate lock fees, depending on the type of mortgage you're using. You can pay this fee upfront or include it in your closing costs.
How To Lock In A Mortgage Rate
In a rising rate environment, it's important to lock your rate so you can take advantage of optimal interest rates. You can use Rocket Mortgage to lock your rate online. Here's how it works:
Rocket Mortgage is available 24/7, so you can lock your rate whenever you want.
Mortgage Interest Rate Lock FAQs
Let's look at a few frequently asked questions to learn how, when and why you should secure your mortgage with a rate lock.
Should I lock my mortgage rate in 2022?
Housing market predictions forecast that mortgage interest rates will continue to rise in 2022. If you plan to apply for a mortgage this year, a mortgage rate lock could help you keep a more favorable interest rate if mortgage rates increase as anticipated.
How much does it cost to lock in a mortgage rate?
Usually, you won't see a fee in an initial rate lock. This is often baked into the rate itself. Where you may have to pay extra is to extend your rate lock or re-lock it after the initial period has expired.
Lenders may charge a fee to extend or re-lock your rate in the form of mortgage points, increasing the rate slightly. Rate lock policies on fees, initial time period and extensions can vary between financial institutions and loan type, so ask your lender for the specifics around locking your rate when you're considering it.
Does my loan type affect the mortgage rate lock?
Different types of mortgages may affect the specifics around your mortgage rate lock, including whether they're eligible for a lock and if the lock can be extended. Although your loan type can impact aspects of your mortgage, deciding when to lock in your interest rate is part of the mortgage process regardless of the loan product you choose.
How long is a mortgage rate lock good for?
Some mortgage lenders offer long-term mortgage rate locks, including 90-day lock periods. However, rate lock agreements are typically no shorter than 15 days and no longer than 60 days. Keep in mind that longer rate lock periods may come with a fee.
What happens if my mortgage rate lock expires before closing?
If your interest rate lock expires before you close, you have two options: close with the current mortgage rate available or pay for a rate lock extension.
If you're afraid of paying rate lock extension fees, speak with your lender. They should have a good idea of how long the underwriting process will take and be able to recommend the best rate lock period for you.
The Bottom Line: Locking In A Mortgage Rate Can Save You Money
Interest rates can fluctuate due to the current housing market and demand. Rates are also based on your personal situation, so your financing type, down payment and loan amount will all have an impact. A rate lock is a great step toward getting or refinancing a mortgage with an affordable monthly payment. Rate locks provide you with protection, peace of mind and a little bit of control over the refinancing or home buying process.
Want to get your rate locked in as soon as possible? Get your application started with Rocket Mortgage today.
1 RateShield Approval is a Verified Approval with an interest rate lock for up to 90 days. If rates increase, your rate will stay the same for 90 days. If rates decrease, you will be able to lower your rate one time within 90 days. Please contact your Home Loan Expert for additional information. This offer is only valid on certain 30-year purchase loans. Additional conditions and exclusions may apply.
Related Resources
Viewing 1 - 3 of 3