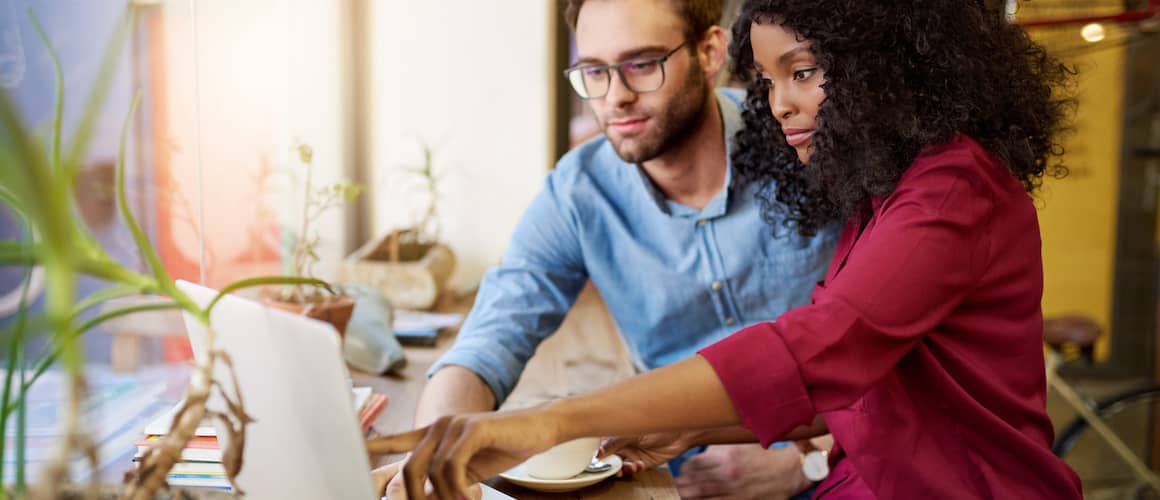 How To Shop For A Mortgage: 5 Steps
Ashley Kilroy6-minute read
June 08, 2023
Share:
Browsing homes for sale online is a favorite pastime of many would-be home buyers, but you'll likely need a mortgage to get serious about house hunting. Getting a home loan from a mortgage lender is more complex than opening a bank account and involves steps like providing your W-2 forms and researching loan types.
Shopping for a mortgage means finding financing your home purchase with a lender that may offer the best rate, loan options or customer experience. Often, affordability is a major factor in finding the right lender. Your interest rate, fees, closing costs and down payment influence how expensive your mortgage will be and can be influenced, in part, by the lender you choose. If you're ready to learn how to shop for a mortgage, here's how to break down the process into five straightforward steps.
Mortgage Shopping In 5 Steps
1. Check Your Credit Score
One qualifying factor when getting a mortgage is your credit score. When you apply for a mortgage, your lender will check your credit history and score to assess how well you handle debt. A high credit score demonstrates your reliability and stability as a borrower.
Checking your credit report ahead of time allows you to see how you look to lenders. It can also help you spot any errors on your report and get those fixed before they can affect your chances of getting a loan.
For instance, you'll need a score of 620 or higher for a conventional loan, while an FHA loan requires a score of 580 or higher. Remember, a higher score usually means more lenders will want to work with you and potentially offer you better terms.
If you find that your credit score is too low for a mortgage, you can raise it with a few different strategies. First, paying your bills on time is crucial, as late payments hurt your credit history and lower your score. In addition, paying off debts will improve your score. Lastly, it's best to not apply for new credit cards and other loans while looking for a mortgage.
2. Review The Types Of Loans
Mortgages come in several forms, each with its own advantages and disadvantages. For instance, VA loans have no down payment requirements but aren't available to borrowers outside the military. On the other hand, conventional loans are available to borrowers who pass the lender's financial requirements. While a conventional loan is one of the most popular ways to finance a home, the different types of mortgage loans may offer better options for certain situations.
Familiarizing yourself with these loan types will help you understand which fits your unique situation. Then, you can approach lenders for the loan type that suits your needs.
3. Gather The Required Financial Documents
Make sure you have the documents needed for an application on hand when you approach lenders so they can preapprove you for a mortgage. The following documents are essential:
Bank statements from the last three months show your monthly income and ability to make a down payment and subsequent mortgage payments.
Pay stubs from your employer demonstrate consistent income sufficient to pay a mortgage.
Personal identification, such as a driver's license or passport.
Your two most recent W-2 forms or tax returns to demonstrate financial stability.
Investment account statements to give a fuller picture of your financial strength.
Documents showing your monthly debt payments, such as statements about your auto loan or student loan payments. These are essential for determining your debt-to-income ratio (DTI), a metric lenders use to determine your capacity to take on additional debt.
A gift letter if a friend or family member is helping you with the mortgage or down payment.
4. Obtain And Compare Quotes From Various Lenders
Although going with the first lender is tempting, it pays to shop around. Speaking with several lenders allows you to assess the loan, interest rate, terms, financial requirements and closing process that fit you best.
For example, a lender with a mortgage rate lock policy can help you keep a low interest rate offer while you search for a home.
You can use a few strategies to find a lender. First, you could ask friends or family members who recently bought a home about the lender they used. In addition, your real estate agent might have advice on the best lenders in your area. Lastly, you can search online and find rates from lenders' websites. Whatever lender you look into, make sure you take a look at their reviews and any accolades they've received to make sure they offer great customer service as well.
You can obtain a quote from Rocket Mortgage online. When you apply through our streamlined process, you'll receive information on your interest rate, payments, rate lock options, and more.
5. Select A Lender and Secure Your Rate
Once you compare and contrast mortgage offerings, you can select a lender that suits you and your financial goals best and secure financing. Your lender can provide an estimate of how much you may qualify for and your interest rate. You can use these numbers to set a housing budget while you look for your new home.
See What You Qualify For
Congratulations! Based on the information you have provided, you are eligible to continue your home loan process online with Rocket Mortgage.
If a sign-in page does not automatically pop up in a new tab, click here
Shopping For A Mortgage FAQ
Shopping for a mortgage is a process that raises a host of questions, especially for first-time home buyers. Find answers to common questions below.
When should I begin shopping for a mortgage?
It's best to begin shopping for a mortgage after you check your credit score, understand which type of mortgage you may want. Then, you can approach lenders for quotes on a mortgage and evaluate which offer is best for you.
Does it hurt my credit score to shop around for a mortgage?
Shopping around for a mortgage typically causes a minor ding on your credit. When you apply for a mortgage with several lenders, each lender performs a hard pull on your credit, which can lower your credit score by several points. However, it's crucial to submit your applications within a few days, so they all count as one pull. Otherwise, each pull will count separately and harm your credit even more. It's also key to remember that asking lenders for basic information on mortgages doesn't impact your credit. It's just when they pull your credit for preapproval.
How many places should I shop for a mortgage?
It's recommended to shop for a mortgage with at least three lenders. Applying with multiple lenders is usually beneficial because you can compile a list of options and pick the lender with the best interest rates, terms or other factors that mean the most to you. Remember, applying for mortgage preapproval with multiple lenders won't excessively harm your credit if you get all your applications in within a few days of each other.
The Bottom Line
The five essential steps of shopping for a mortgage are checking your credit score, understanding your loan options, gathering mandatory financial documents, shopping lenders and choosing a mortgage. Remember, it pays to do your homework before speaking to a lender so you can negotiate for the loan you want.
Rocket Mortgage offers an efficient online mortgage application process. You can start the mortgage approval process today and, once you're approved, you can lock in your interest rate and move forward in the home buying journey.
Related Resources
Viewing 1 - 3 of 3