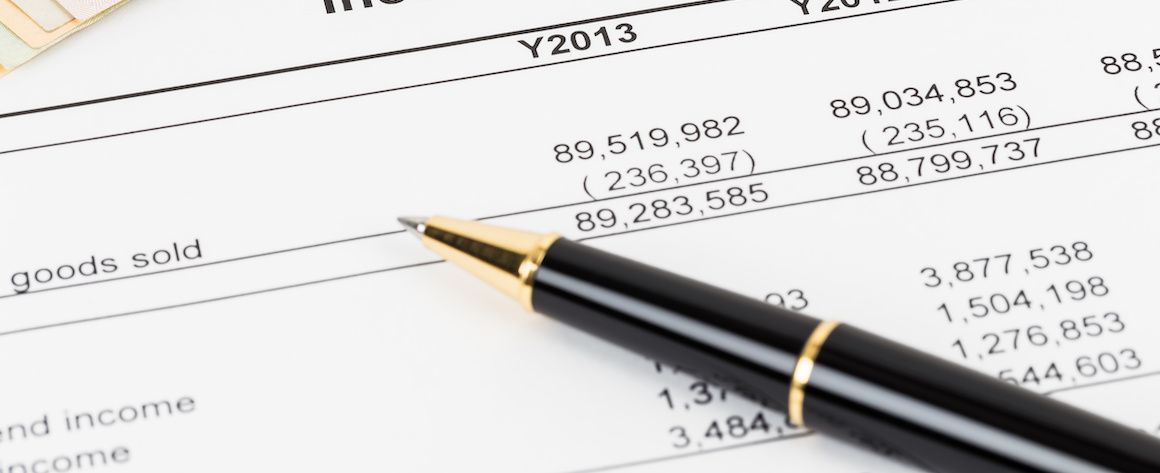 Proof Of Funds: What Is A POF Letter in Real Estate?
5-minute read
September 17, 2020
Share:
If you're searching for a new home, you should be aware of Proof of Funds letters. You may need specific documentation to purchase your new home, and a POF is one example of this documentation. If you're on the verge of buying a new house, here's what you need to know about POF and how to get a Proof of Funds letter so that you can be prepared to purchase your dream home.
What Does Proof Of Funds Mean?
Proof of Funds is a document that demonstrates how much money a person or entity has available. When purchasing a home, you may need a POF to show the seller that you can cover the purchase costs of a home. Remember that purchase costs can include the down payment, escrow, and closing costs.
What Funds Qualify?
There are several types of funds that qualify as POFs. In some transactions, simply having a bank statement from your bank or printed online can qualify. Additionally, a certified financial statement or copy of a money market account balance will qualify. Other times, you will need a letter from your bank or financial institution that states the exact amount of accessible or liquid funds that you have available.
It's important to note that your funds must be liquid. This means that mutual funds, life insurance, another person's bank account, shares and bonds, or proof of other possessions do not qualify as POF.
How Is A POF Letter Different From A Preapproval Letter?
A preapproval letter and a Proof of Funds letter are not the same things. A preapproval letter is a document that states that a lender will provide a buyer with a loan, whereas a POF letter states that a buyer has funds available to pay for other costs associated with the purchase of a home.
A preapproval letter is used to let sellers know that you will be able to afford the home. While someone may be preapproved for a loan, it does not mean that they get a loan right away.
The first step to getting approved for a mortgage is to get prequalified for a loan. This means that a lender has given an estimate for how much a buyer could be approved for based on their credit score. This number is a gross estimate.
Then, the buyer gets preapproved. They provide more information such as a bank statement and pay stubs, and the lender will do a hard credit check to investigate the buyer's debt and credit scenario. For example, after you submit an application to Rocket Mortgage®, an underwriter will take a closer look at your assets and financial documentation to determine what you will qualify for.
Sellers will ask for POF in addition to a preapproval or prequalification when they want to see evidence that a buyer can cover the closing costs and down payment. They may also require a POF even if a bank or lender does not require it to approve you for a mortgage, so keep in mind that it's a good idea to have a POF no matter what.
What Other Documents Qualify As POF?
Several documents qualify as POF. Proof of Funds usually comes in the form of a bank, security, or custody statement, and can be procured from your bank or financial institution that holds your money. Bank statements are the most common document to use as POF and can typically be found online or at a bank branch.
Get approved to buy a home.
Rocket Mortgage® lets you get to house hunting sooner.
Why You Might Need Proof Of Funds To Buy A Home
There are a few situations in which you might need POF. Here are a few examples:
If you're buying a home in cash, you will need to prove that you have the funds to do so.

You might need POF to mortgage a house if your lender requires seeing how much money you have to cover the remainder of the cost of the home.

If you are making a down payment in cash, you'll be asked to prove that you have the funds and that they're not a loan.
What A Proof Of Funds Letter Looks Like
A Proof of Funds letter must include the following:
Your bank's name and address

An official bank statement, either printed at a branch or as an online statement

Balance of total funds in the account

Balance of funds in checking or savings account

Copy of an online banking statement

Might require the signature of an authorized bank employee or notary

Includes the date that the funds were in the account
How To Get Your Proof Of Funds Letter
If you decide to go to your bank or print the document online, a POF is relatively simple to obtain. Read on for the steps to receiving your POF letter.
Move Your Money
If you have money in different accounts, you may need to move the necessary funds into one location. You can often make transfers online but may have to go to several banks to get checks to transfer money. We recommend consolidating your funds into a single account so that your funds are in one place and less likely to be denied by your seller.
Get Your POF
If your funds are all in one place, you can likely get your POF in 1 day. If you are moving funds from one bank to another, it can take several days.
You will want to ensure that all your contact information is up to date on your POF letter. While the process is as simple as requesting a letter and receiving it, you might want to have this information available before your seller asks for it to ensure a smooth home buying process.
Keep Your Information Secure
As with any financial information, you will want to be sure that you keep your POF secure once you receive it. Your POF might hold sensitive information such as your account number, physical address and more. Never give your POF to anyone who does not need the information to execute the sale of your new home, and be wary of fraudulent requests. If you have any doubts about whether the person requesting your POF needs it, you can consult with your REALTOR® or real estate lawyer.
Get approved to buy a home.
Rocket Mortgage® lets you get to house hunting sooner.
Preparing For Your Dream House
If you are preparing to make an offer on a home, Rocket Mortgage® has several tools available to you. You may want to use the payment estimate calculator to help you prepare for what your monthly payments will be. This is helpful when planning your home budget based on your current available funds and what you will be expected to pay in the future.
The home buying process can move very quickly. It's helpful to obtain a legitimate POF from your bank before your seller or lender asks for it to help keep the process running as smoothly as possible.