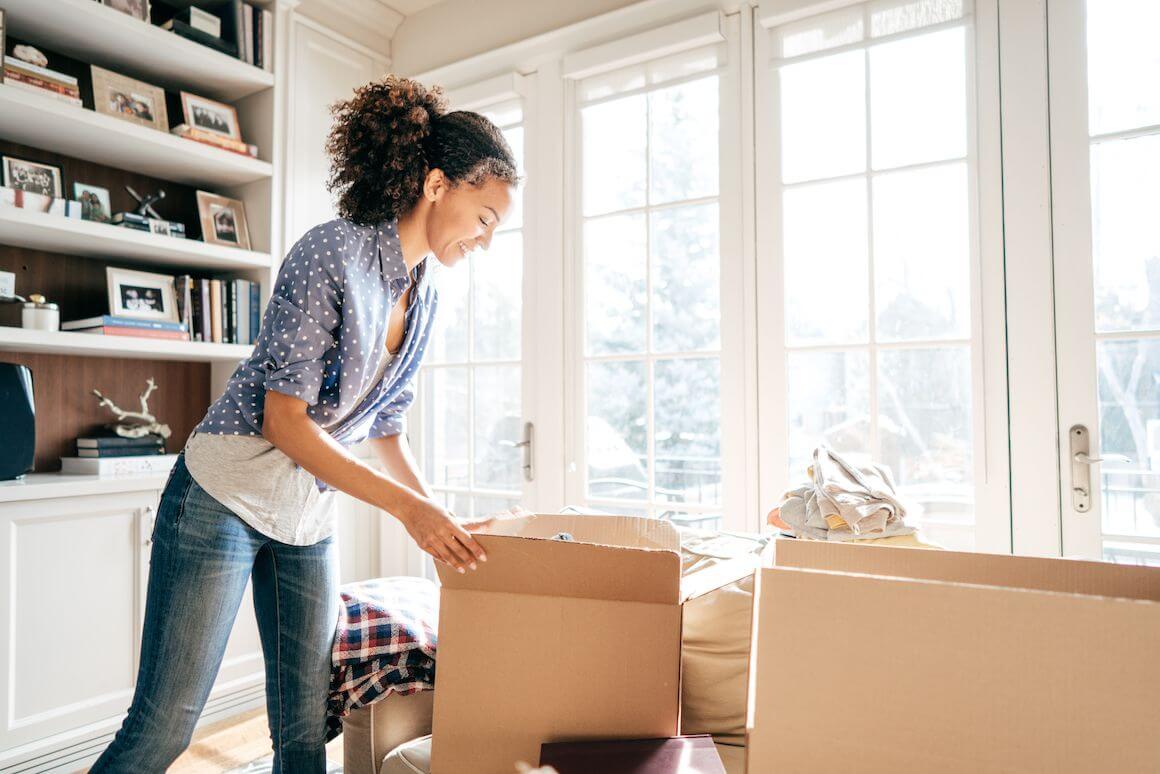 Buying A HomePath Property: Is It Right For You?
7-minute read
August 11, 2021
Share:
*As of July 6, 2020, Rocket Mortgage is no longer accepting USDA loan applications.
Major real estate investor Fannie Mae's HomePath Ready Buyer™ program allows potential homeowners to buy a foreclosed property with as little as 3% down with up to 3% closing cost assistance. If you want to buy a home but can't afford a standard-market property, choosing a HomePath home might be right for you.
In this article, we'll explain more about the HomePath program and how you can buy a HomePath home. We'll also introduce you to some of the benefits and drawbacks of buying a foreclosed property.
What Is HomePath?
HomePath is a Fannie Mae program that can help you move into a foreclosed home with financial assistance. You may be able to buy a home with a down payment as low as 3% down when you take a HomePath conventional mortgage. You may also qualify for closing cost reimbursement equal to up to 3% of what you pay for your property.
HomePath homes are foreclosures owned by Fannie Mae. There's a wide range of home types available through HomePath. You may find everything from condominiums to multifamily properties, depending on when you shop.
Fannie sometimes takes control of these properties through a deal called a "deed in lieu." During a deed in lieu transfer, the homeowner willingly gives up control of the property; this means that the foreclosed homes available through HomePath are often in much better condition than homes that were involuntarily seized.
Other times, Fannie has to take back a property because a homeowner has defaulted on their payments. These homes may be in worse condition because the previous owner doesn't have the motivation to handle upkeep if they know the home is about to be taken away. These homes may be in significantly worse condition.
In some cases, Fannie might also spend time and money upgrading the home's interior or appliances. Keep in mind, however, that Fannie Mae sells each home in the HomePath program in "as-is" condition. That means you may need to cover any extra repairs after closing.
HomePath Requirements
You don't need to use a conventional mortgage loan to buy a HomePath property. You may use a USDA loan or a VA loan to buy the property with 0% down if the home you're interested in is in move-in condition. Rocket Mortgage doesn't offer USDA loans at this time. Both you and the home must meet the standards for the loan you choose. Make sure you qualify before you apply.
Though you don't need to be a first-time home buyer to buy a HomePath home, you need to buy your first property to qualify for closing assistance. Fannie Mae requires that you must not have held any type of homeownership in the last 3 years to qualify as a first-time buyer. You must also plan to use your HomePath home as a primary residence, and you need to move into the property within 60 days of closing.
Get approved to refinance.
See expert-recommended refinance options and customize them to fit your budget.
How Does HomePath Work?
You go through a slightly different process than buying a standard-market property when you buy a HomePath home. Here's a guide to the process:
1. Find A Real Estate Agent
First, you cannot buy a HomePath property without a real estate agent or REALTOR®. Fannie Mae accepts offers from only Fannie-approved listing agents, but a local real estate agent can help you submit an offer through the correct channels. Your agent must submit an offer online and work on your behalf.
Make sure you have a reliable and knowledgeable real estate agent or REALTOR® by your side before you start shopping for properties. Look for a responsive, proactive local agent who knows your area well and has experience and connections in the field.
2. Determine How Much House You Can Afford
You should also have a rough idea of how much of a loan you can get before you shop.
Consider your income, debt-to-income ratio (DTI), housing needs and long-term plans when you work out a budget to help figure out how much home you can afford.
3. Get Preapproved
After you have an idea of how much you can spend on a home, it's time to get preapproved for a mortgage loan.
A preapproval gives you a more concrete idea of what a lender is willing to give you in a loan. It also signals to REALTORS® and sellers that you're serious about buying a house, and makes it easier to view properties and submit offers.
4. Look For HomePath Properties
Next, take a look at the properties available through HomePath by visiting its online database. You can search by price, number of bedrooms, zip code and more. Many of these homes have competitive prices, as Fannie Mae's goal is to get them off the market quickly. Take a look at what's available and compare it with your budget. Contact your agent if you see a home that you want to view. They will help you set up a viewing.
Take careful note of the property's condition during your viewing. Remember that Fannie sells HomePath homes in as-is condition, so you're responsible for any outstanding repairs or updates the home needs. Factor these costs into your budget when you decide how much to offer for the home. Your agent can also help with this step.
5. Complete The Buyer Education Course
You must also complete a buyer education course prior to submitting an offer if you want to request closing cost assistance from Fannie Mae as a first-time buyer.
HomePath's Ready BuyerTM program is an online course that covers some of the most common mortgage and homeownership topics. In the nine-module course, you'll learn about things like setting a reasonable home budget and choosing a property.
Most people complete the Ready BuyerTM program in 4 – 6 hours. Though the program costs $75 to complete, Fannie reimburses this money when you close on a HomePath property.
6. Make An Offer
Once you complete the course, your agent can submit an offer. Ask your representative to include a request for closing cost assistance with your initial offer. They will also help guide you through the negotiation and closing processes.
Benefits Of Buying A HomePath Property
Let's take a look at some of the benefits of buying a HomePath property.
Lower price point:

Like many foreclosures, HomePath properties have prices that are below market rate. If you need a bigger home but you can't afford a standard-market property, a HomePath property might be the solution.

Better condition:

Homeowners may give up HomePath homes through deed-in-lieu transfers. This means that HomePath homes are often in better condition when compared to other foreclosures. Just know that this isn't always the case.

Clear title:

When you buy a property from an individual, you might run into title claim issues. Things like back taxes or liens on the property can impede your claim to the home. When you buy a HomePath home or other foreclosure, you don't need to worry about running into these issues because the bank or investor owns the title.
Drawbacks Of Buying A HomePath Property
Buying a HomePath home or any foreclosure also comes with risks, including:
No guarantee of home condition:

Foreclosures, in general, have more damage than standard-market properties and may require significant repairs. Though HomePath properties are usually in better condition than other foreclosures, there is still no guarantee that you're getting a well-maintained home. Someone who has defaulted on their payments may not be motivated or able to keep the home in the best condition.

As-is condition:

Fannie Mae sells HomePath homes as they are, which means that you can't request repairs or renovations when you submit your offer. You need to factor in the costs of fixing anything that's broken or needs replacing when you make your initial offer.

Non-prime areas:

Like may foreclosures, HomePath homes are more likely to be in a non-prime area. Remember this if you see a home with a price that looks too good to be true – you may not want to be in a rush to make an offer.

Stiff competition:

Though first-time homebuyers get dibs on HomePath properties, sales open to real estate investors after a few weeks on the market. These investors often snatch up HomePath properties quickly because of their low prices. You could lose out on the property you've had your eye on if you don't move fast.
Is A HomePath Property Right For You?
So, is buying a HomePath property right for you? The answer depends on your situation.
HomePath homes may be better for younger buyers who want a starter home. HomePath homes are usually smaller and more affordable, which can make them an ideal choice for buyers on strict budgets. Help with closing costs can also bring the dream of homeownership closer to reality for buyers who need to stick to a lower budget.
A HomePath home might not be right for you if you have a long list of needs for your next home, if you're looking for a home in a prime area or if you're not willing to make repairs on your property.
Remember to get a home inspection before you submit an offer. An inspection is different from the home appraisal that's required by most mortgage lenders. During an inspection, an assessor will tell you what's wrong with the property. They'll also advise on the home's condition and what kind of repairs you'll likely need. Factor inspection results into your initial offer and make sure you leave yourself with enough money to make the property livable.
Summary
HomePath homes are foreclosures owned by Fannie Mae. Fannie Mae's Ready BuyerTM program can help you buy a home with as little as 3% down for first-time homebuyers. You may even qualify for up to 3% in closing cost reimbursement. HomePath homes are usually more affordable than standard-market homes, but they're also sold in as-is condition.
You must have a real estate agent or REALTOR® to buy a HomePath home. You must also complete Fannie's Ready BuyerTM online course before you submit an offer for a HomePath home. Buying a foreclosure comes with risks, including no guarantee of the home's condition. A HomePath home might be right for you if you're looking for a smaller starter home or if you're working on a limited budget.
If you're ready, you can get preapproved online. Still have questions? Speak with a Home Loan Expert.
Take the first step toward the right mortgage.
Apply online for expert recommendations with real interest rates and payments.