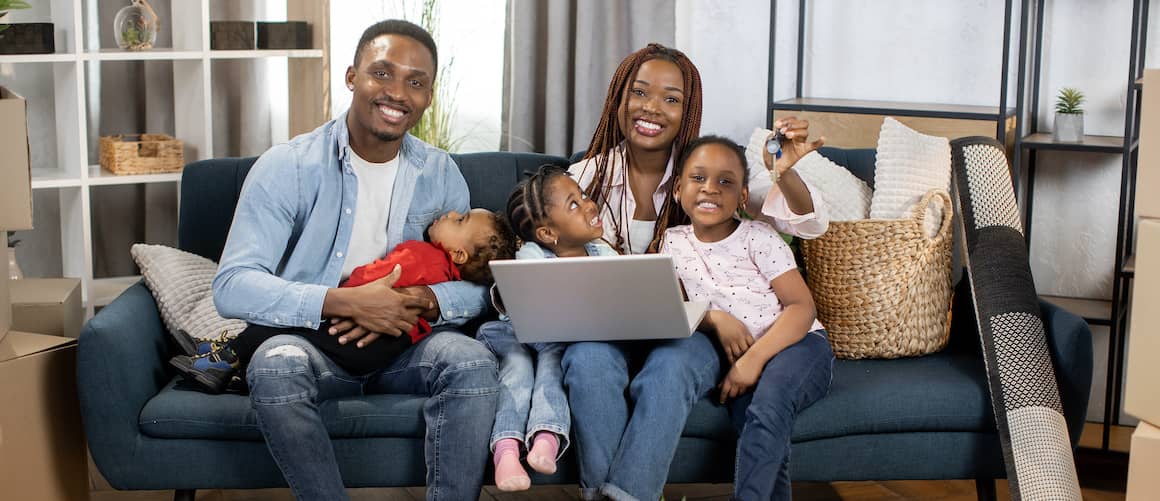 How Special-Purpose Credit Programs Can Help Achieve Homeownership
Kevin Graham6-minute read
December 19, 2022
Share:
Homeownership is often regarded as a big piece of the American dream. Because a home is also the most valuable asset most people own, it can also provide families the ability to pass on generational wealth. Lenders, governments and nonprofits all have an interest in expanding access to homeownership opportunities.
One way to do that is through special-purpose credit programs (SPCPs), which aim to help correct disparities in lending across demographics. In this article, we'll cover what SPCPs are, what Rocket Mortgage® is doing to help bridge the homeownership gap with Purchase Plus, the ins and outs of the rules and how you can take advantage.
What Is A Special-Purpose Credit Program (SPCP)?
A special-purpose credit program sets out unique standards and benefits to make loan qualification easier for people who are from underserved populations. Applicants must meet a clearly defined set of criteria to take advantage of the assistance offered under these programs.
The purpose of an SPCP is to make access to financing easier for groups that might have a harder time qualifying for loans or credit because their communities were underserved in the past. For example, these programs might look to close the housing gap felt by underserved communities. The idea is to allow for equal opportunity to the lending and credit system in the U.S.
Purchase Plus
Coming up with a down payment is the biggest obstacle to homeownership for many. We're offering Purchase Plus, an SPCP aimed at those in eligible census tracts within one of six metropolitan statistical areas (MSAs):
Atlanta-Sandy Springs-Roswell, Georgia

Baltimore-Columbia-Towson, Maryland

Chicago-Naperville-Elgin, Illinois-Indiana-Wisconsin

Detroit-Warren-Dearborn, Michigan

Memphis, Tennessee-Mississippi-Arkansas

Philadelphia-Camden-Wilmington, Pennsylvania-New Jersey-Delaware-Maryland
In these areas, eligible homeowners can receive a base credit of $5,000. Rocket Mortgage is contributing an additional lender credit of 1% of your home's purchase price – up to $2,500. You could save as much as $7,500 off your down payment and closing costs. Of course, there are some requirements in terms of eligibility:
You must reside in one of the eligible census tracts at the time of application. However, the home you buy can be anywhere. Speak with one of our Home Loan Experts for more information.

The home must be a primary residence.

At least one of the clients occupying the home has to be a first-time home buyer.

You need a 3% down payment. This can be covered in whole or in part by credit from the program.
Great news! Rates are still low in 2022.
Missed your chance for historically low mortgage rates in 2021? Act now!
How To Apply
If you live in an eligible area and qualify for the loan, we'll be able to apply Purchase Plus for you. We're also happy to answer any of your qualification questions or help you get started by speaking with one of our Home Loan Experts at (833) 326-6018. You can also apply online.
Rules And Regulations For Special-Purpose Credit Programs
While these programs are designed to open up the financial system to borrowers who would normally have access to less-favorable terms or no access at all, there are very specific rules that must be followed. Let's get into a brief overview of the legal landscape.
What Is The Equal Credit Opportunity Act (ECOA)?
The Equal Credit Opportunity Act prohibits lenders and those extending credit from discriminating against applicants on the basis of a number of protected characteristics, including:
Race

Color

Religion

Nationality

Sex

Marital status

Age

Receiving public assistance income

Exercising any rights under the Consumer Credit Protection Act
While ECOA applies broadly across the financial markets, it's worth noting that similar laws may apply to specific types of lending. Together with ECOA, the Fair Housing Act is another big piece of equal opportunity housing laws that apply across mortgage lending and real estate.
What Is Regulation B?
Regulation B covers the actual day-to-day rules and regulations that make sure the intent of ECOA is followed by lending institutions. Among the provisions covered within Regulation B are the following:
Information collection purposes:

This deals with information lenders can and cannot collect and for what purpose. For instance, a lender may collect information around race in order to provide the demographic data to the federal government as they look for populations that might be underserved. However, the information is generally not taken into account in credit decisions. The exception would be special-purpose credit programs, which we'll discuss later.

Evaluating applications:

There are very specific rules surrounding the way lenders go about looking at applications. For example, they have to take into account any income received from legal sources. It doesn't matter whether your income comes from a salaried job or Social Security, for example.

Requirements for disclosures:

While the specifics may vary depending on the type of loan being done, the regulation provides for information that has to be disclosed to a borrower. There are also often guidelines around the formatting of the disclosures.

Appraisal guidelines:

For loans related to homes, a client has a right to see a copy of the appraisal associated with a primary mortgage application.
This is a non-exhaustive summary of some of the provisions in the regulation. There are also penalties detailed for violations. But SPCPs occupy a special place within Regulation B. Let's touch on that next.
The Special-Purpose Credit Program Exception
Lenders aren't allowed to discriminate on the basis of a protected characteristic, but bringing equality to an underserved demographic group often requires taking these characteristics into account in order to bring targeted relief.
SPCPs are allowed under Regulation B. Specifically allowed are credit assistance programs authorized under federal or state law that are designed to benefit underserved populations. Nonprofits can also have their own programs benefiting the same class of applicants.
For-profit lenders can also have their own SPCPs, but there are specific requirements they must meet.
There must be a written plan identifying who the program is intended to help. This plan has to go over the procedures and requirements for giving credit under the program.

The program has to enable access to loans and credit for people who – based on an organization's usual underwriting standards – either would not be able to receive the loan or credit or would get loans on less favorable terms for a similar type and amount of credit when compared to the terms available to other applicants.
As an example, a lender might create a program benefiting those in majority minority census tracts below a certain income threshold as a way to narrow the housing gap. It could also be a small-business lending program targeted at establishments owned by those with disabilities.
Utilizing A Special-Purpose Credit Program For A Mortgage
Mortgage lenders and the investors they work with may have their own special-purpose credit programs. You should certainly ask your lender if you think this is something you might qualify for. This is just one of several topics your lender should be able to dig into with you as you go through the application process.
SPCPs are just one way a lender might be able to help you achieve affordable homeownership. They can also give you more information on down payment assistance programs. Loan options like Home Possible® and HomeReady® offer low down payments and lower closing costs compared to some other types of mortgages.
These are just a few of many home loan options that may help you achieve homeownership.
The Bottom Line
Special-purpose credit programs are intended to level the playing field by opening up access to credit and lending markets for groups who have been underserved. Through Purchase Plus, an eligible applicant in a qualifying census tract may receive up to $7,500.
Although lenders and those extending credit aren't allowed to discriminate based on protected characteristics under ECOA, a carveout for SPCPs allows them to take this into account when the program is tailored to help give an underserved population similar terms to their other clients. It must have strict qualification criteria. Programs are also allowed if they are created under federal or state law or by nonprofits looking to benefit these populations.
Your lender can answer your questions on Purchase Plus and other options to assist you with home affordability. If you would like to get started, you can apply online or give one of our Home Loan Experts a call at (833) 326-6018.
Get approved to refinance.
See expert-recommended refinance options and customize them to fit your budget.
Related Resources
Viewing 1 - 3 of 3