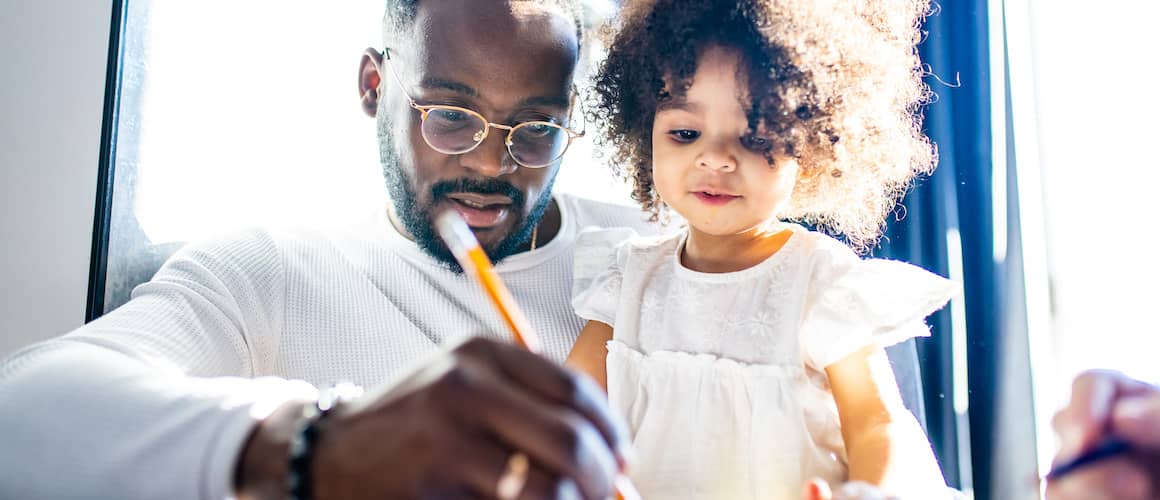 Freddie Mac BorrowSmart Expands Home Affordability
Kevin Graham5-minute read
September 13, 2022
Share:
You've got a good job, solid income and a credit score that will enable you to get an attractive rate on a mortgage. There is just one problem: Saving up for the down payment is taking a while. Freddie Mac BorrowSmartSM could give you the boost you need to put your home search into high gear.1
What Is Freddie Mac BorrowSmart?
Freddie Mac BorrowSmart is a low down payment option that offers a credit toward the down payment of qualifying very-low- to low-income home buyers. It can be used alone or in conjunction with other down payment assistance programs.
The use of this credit could allow for you to purchase a house without depleting your emergency fund, or the savings could be used toward maintenance or furniture for your new home.
How Does The Credit Work?
The biggest distinguishing factor between Freddie Mac BorrowSmart and other programs like it is the credit that can be put toward your down payment. There are a couple of different credits available under this program.
For those who make 50.01% – 80% of the median income in their area, there is up to $1,250 worth of assistance available. The credit goes up to $2,500 if you make 50% or less of the median income in your area. For more information, check out this area median income finder.
There's an additional $7,500 credit available if you live in an eligible minority census tract in one of the following metropolitan statistical areas:
Baltimore
Chicago
Detroit
The two credits can be used in combination. So, if you qualify for $2,500 based on income and live in a minority census district in Detroit, you could get assistance totaling $10,000 through Freddie Mac BorrowSmart. That can be used in combination with any other down payment assistance you secure.
What Are The Other Qualifications?
Other than the assistance piece, which is determined based on income, Freddie Mac BorrowSmart is set up in much the same way as Freddie Mac Home Possible®, one of Freddie Mac's mortgage offerings aimed to promote affordable homeownership. Among the other requirements are the following:
3% down (may be funded entirely from down payment assistance)
Income of all borrowers on the loan cannot exceed 80% of the area median income. Unlike some other loan options, this is not total household income. Only the income used to qualify on the application is considered.
You must complete a homeownership counseling course. The out-of-pocket cost is $99.
You can be a first-time or repeat home buyer.
Although these are the minimum requirements, there are ways to qualify for better rates. In order to be eligible for the best pricing, you'll want a median FICO® Score of 680 or better. Additionally, you'll want a down payment of 20% or better.
That said, if you do end up paying for private mortgage insurance based on having a down payment lower than 20%, there are lower mortgage insurance rates on Freddie Mac's BorrowSmart than some other comparable options.
Find out what you can afford.
Use Rocket Mortgage® to see your maximum home price and get an online approval decision.
How Does Freddie Mac BorrowSmart Compare To Other Programs?
We've already said this works much like Home Possible® from Freddie Mac or HomeReady® from Fannie Mae with the difference being the down payment credit based on income.
Let's look at how this stacks up against a couple of other programs, though.
Conventional Low Down Payment Options
Freddie Mac has a 3% down loan option called Freddie Mac HomeOne®. Fannie Mae has a similar program that's without branding.
The difference between these programs and Freddie Mac BorrowSmart or Home Possible® or HomeReady® mentioned above is that these don't have income limits. However, they do require that one client be a first-time home buyer.
Pricing is also better on Home Possible®. This means you'll be able to get a better rate on this program compared to others if you have the same qualifications.
FHA loans
For those who don't qualify for a conventional loan, an FHA loan might be a good option. Requiring a median credit score of 580 or better at Rocket Mortgage®, the qualifications are a little more forgiving. If your score is 620 or better, you might qualify with a slightly higher DTI ratio.
You will need at least a 3.5% down payment. It should be noted that if you make a down payment of less than 10%, you'll pay monthly mortgage insurance for the life of the loan. Additionally, there is an upfront mortgage insurance premium of 1.75% associated with all FHA loans.
Bottom Line
Home Possible® is a low down payment loan option. Freddie Mac BorrowSmart is a low down payment option with an added bonus of down payment assistance that could be as much as $10,000 depending on income and where you live.
Some standard requirements for conventional loans apply, including the need for a 620 qualifying credit score and a DTI no higher than 50%. Alternatives to this option include first-time home buyer programs from Fannie Mae and Freddie Mac that don't have income limits. There are also FHA loans if you're in the process of building your credit.
If you're ready to get started with Freddie Mac BorrowSmart or any other mortgage options, you can apply online or speak with one of our Home Loan Experts at (833) 326-6018.
Get approved to see what you can afford.
Rocket Mortgage® lets you do it all online.
1Client will receive $1,250 credit towards down payment if the qualifying income is greater than 50% and less than or equal to 80% of the area median income OR $2,500 if client's qualifying income is less than or equal to 50% of the area median income, as well as $7,500 additional grant assistance when property is in an eligible minority census tract within Baltimore, Chicago, or Detroit Metropolitan Statistical Areas. Minimum FICO of 620 is required. Maximum LTV of 97% or 105% with DPA Second Lien. Maximum DTI is 45-50%, as determined by LPA decision. Offer valid on primary residence only. Offer valid on purchase transactions only. Home Possible Investor loan level price adjustments (LLPA) caps may apply. Offer is not valid for correspondent channels or Schwab Channel Products. Client is required to complete 1:1 Homebuyer Education Course with GreenPath facilitated by Homeownership Preservation Foundation (HPF). The course has a fee of $99 that must be paid out of pocket by the client at the time of their counseling. Additional required documents include eligibility certification, housing counseling completion certificate, and course receipt all provided to the client from Homeownership Preservation Foundation through email. Offer is nontransferable. Offer cannot be applied retroactively. Offer may not be redeemed for cash, and no change will be given if the discount amount exceeds costs otherwise due. Rocket Mortgage reserves the right to cancel this offer at any time. Acceptance of this offer constitutes the acceptance of these terms and conditions, which are subject to change at the sole discretion of Rocket Mortgage. This is not a commitment to lend. Additional restrictions/conditions may apply.
Related Resources
Viewing 1 - 3 of 3