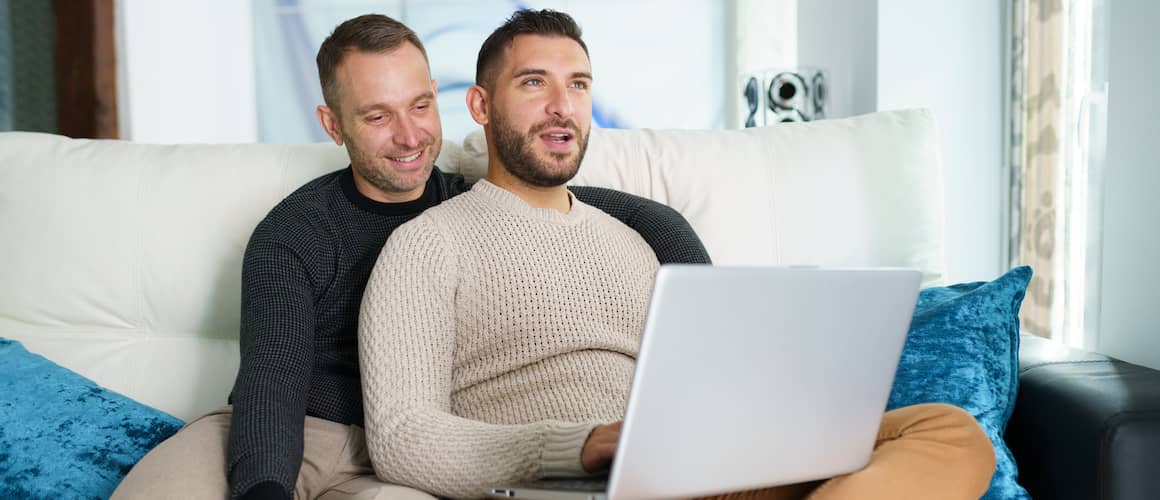 Building A House Vs Buying: Which Is Right For You?
Sarah Sharkey5-minute read
May 30, 2021
Share:
You're ready to move into a place to call home, but you're on the fence between building a house and buying.
Ready to learn about the pros and cons of both options? Let's explore what you need to know about so that you can choose the right path.
Buying An Existing Home: Pros And Cons
When looking to move into a new home, many consider the option of buying a home first. Of course, there are some advantages and disadvantages when it comes to buying an existing house. Let's dive into those details.
Pros Of Buying
Here are the pros you should be aware of when buying an existing home:
Less time waiting for construction: Construction projects will require some time to complete. If you're on a time crunch, then buying a turnkey home can allow you to move forward quickly.
Usually cheaper: In general, you'll likely find it cheaper to buy an existing home. A home loan is less risky than a land loan, and typically comes with a lower down payment and better interest rate.
May find more options in a more popular location: In some areas, all of the suitable lots have already been turned into homes. Buying an existing home can place you in the area you desire.
Mature landscaping: An existing home will likely have some landscaping, eliminating that expense.
Ability to customize later: You can make upgrades to the home when you have the time and money available.
Cons Of Buying
Of course, there are also drawbacks to buying a home. Consider the following:
Time and effort spent searching for the right home: Searching for the right home can be time-consuming. However, working with good real estate agent can make the process easier and quicker.
Must make bids to compete for homes: Depending on the market, you may have some competition for a house, which could include a stressful bidding war.
Difficult to find the perfect floor plan: It can be tough to find a home with the exact floor plan you desire. You may have to make some compromises.
Older homes can have maintenance issues: With older appliances, plumbing and electricity, you may run into major maintenance issues sooner rather than later.
Less energy efficient: Older homes are more likely to be less energy efficient, which can lead to higher energy costs.
Get approved to buy a home.
Rocket Mortgage® lets you get to house hunting sooner.
Building A New Home: Pros And Cons
As with buying a home, building a home will come with advantages and disadvantages. Here's what you should know.
Pros Of Building
Here are the pros of building a home:
Total control: If you have a dream floor plan in mind in a particular location, then building a home will give you the control you're seeking.
Customizations to your taste: You can make the decisions when building the home, so it will reflect your tastes accordingly.
No competing buyers: After you buy the land, you won't have to deal with any competition for your dream home.
Less ongoing maintenance: A newer home can mean fewer maintenance costs on the horizon.
No toxic materials: You won't have to worry about materials such as asbestos or lead paint in a brand-new home.
More energy efficient: Newer homes are built with energy efficiency in mind. If you are concerned about your environmental impacts, you can make choices throughout the build to create a more sustainable home for your future.
Cons Of Building
Here are the cons of building a home:
Riskier loan: Because of the lack of collateral, land loans may be harder to obtain, and they often come with a higher down payment and a higher interest rate to offset the risk to the lender.
More difficult to predict costs: Although you may receive an estimate of the costs upfront, it is not usual for unexpected costs to crop up throughout the project.
Increased effort: Building a home requires a more hands-on approach. You'll have to work with a variety of people to create the home of your dreams and make countless decisions along the way.
Increased time: Building a home will not happen quickly. It will be a much longer process than simply buying a home and moving in.
Stress: Depending on the situation, building a home can be more stressful.
No landscaping: You'll need to add a new landscape which can be a hefty cost.
Cost Comparison: Is It Cheaper To Build Or Buy A House?
In 2019, the median cost of a purchased home was $328,000. In the same year, the average cost of construction for a single-family home has $296,652 or $114 per square foot.
Of course, the actual cost could look very different for you depending on your location and the type of build you want to complete.
Let's take a closer look at the costs involved with each option.
Costs Of Buying
If you're looking to buy a home, there are some costs that will stand out.
Maintenance of older elements: With older elements in your home, you should expect more maintenance and repairs in the near future. Building materials will lose their strength with time.
Less-efficient major appliances: Older appliances are typically less energy efficient. Plus, you may not have a warranty for these older items.
Real estate agent commission: When buying a home, this can be an expense to drive up your total costs.
Homeowners association (HOA) fees: An existing home may come with a homeowners association fee.
Costs Of Building
If you're looking to build a home, there are some costs that will stand out.
Building materials: The basic materials you need to build a home will add up quickly.
Construction loans and land loans: You may need to take out two separate loans to fund the construction of your new home.
New major appliances: You won't have older appliances to live with for now. Instead, you'll have to purchase new appliances when you move in.
Permitting and utilities: It can be expensive to add connections for basic utilities. Plus, the permitting process for new builds can be expensive.
Excavation: The land you buy may have quality issues such as drainage and foundation issues that can be costly to resolve before building.
Making Your Decision: Buy Or Build
As you move forward, the decision to build or buy a home can be tricky. Since both options have positives and negatives, it will really come down to your unique situation.
Buying a home can help you move forward quickly, which can come in handy if you are pressed for time. Although you may have to compromise on the perfect floor plan, buying an existing home is usually less time-consuming and less stressful.
If you have a particular dream home in mind, then building a home may be the only way to see your dreams become a reality. However, you should expect a more expensive process that will require more energy and effort on your part.
Once you decide which option is best for you, take the time to learn more about how to buy a house or build an affordable home. With the right knowledge, you can ensure a smooth process as you move forward with your homeownership goals.
Get approved to buy a home.
Rocket Mortgage® lets you get to house hunting sooner.